The Unsigned Guide Spotlight: May
Blog by Louise Dodgson under Artist Managers, Creative & Branding, Finance, Law & Music Business, Live, Media, Music Publishing, Music Training & Careers, Record Labels, Recording & Production, Selling & Distributing Your Music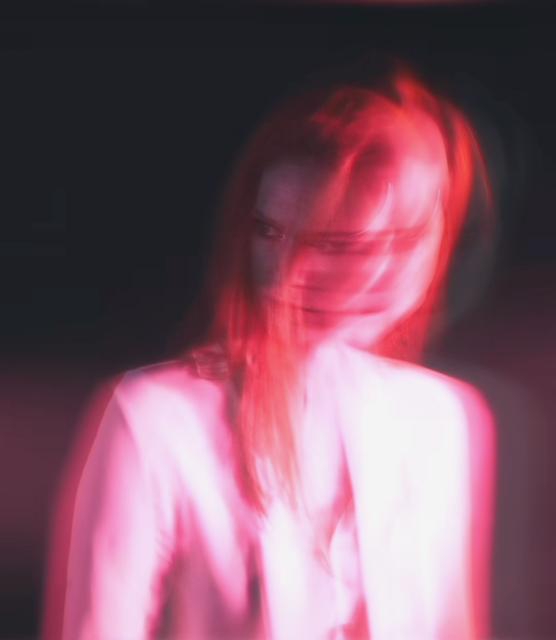 Hazel Mills - 'Enclosure'

Bristol artist Hazel Mills has already experienced some incredible triumphs through her career as a session musician; touring with the likes of Florence + The Machine and Goldfrapp and gracing the stage at legendary venues such as London Stadium (supporting The Rolling Stones no less!), Hollywood Bowl and the Acropolis of Athens.

However, when COVID struck, Hazel took the opportunity to delve into her own musical projects and now we are all gratefully enjoying the fruits of her labour. She describes her enchanting sound as "a merging of the pop songwriting of The Eurythmics and Kate Bush with the experimentation and found sound of Steve Reich and Delia Derbyshire, absorbing the soundscapes of Ryuichi Sakamoto along the way."

Liberating her own music into the world has brought Hazel a different collection of achievements, and the humble joy of bringing her own EP to life and releasing it has been as significant as her work as a session player. Her 4 track EP 'The Embrace' was a collaboration with producer/engineer TJ Allen (Portishead, Bat For Lashes, Hannah Peel), and Hazel describes how our chosen Spotlight track 'Enclosure' came into existence;

"Trapped indoors during the first lockdown, I was limited to the objects around my home and an MPC sampler. 'Enclosure' was primarily built from the sounds of knocking wood, sloshing water, clanking metal and a plucked string (the opening bass sound). For a long time I've been curious about how you can manipulate and transform everyday sounds into the otherworldly, sometimes unrecognisable, so this was welcome. The song represents the early stages of (and conflicting emotions involved in) new beginnings."

With support for 'Enclosure' coming from Annie Macmanus on BBC 6 Music, and with a brand new single 'The Embrace' out now and undoubtedly about to make waves, it seems inevitable that we'll be hearing more new music from Hazel in the near future.

About to embark on a 3 week tour with the Australian Chamber Orchestra, among members of the Will Gregory Moog Ensemble, playing classic synth-led film scores, Hazel will then return to focus on finishing a new project/collaboration over the summer with artist Cate Brooks, and beyond that, plans are on the horizon for a full solo album.

Website Instagram Twitter YouTube Spotify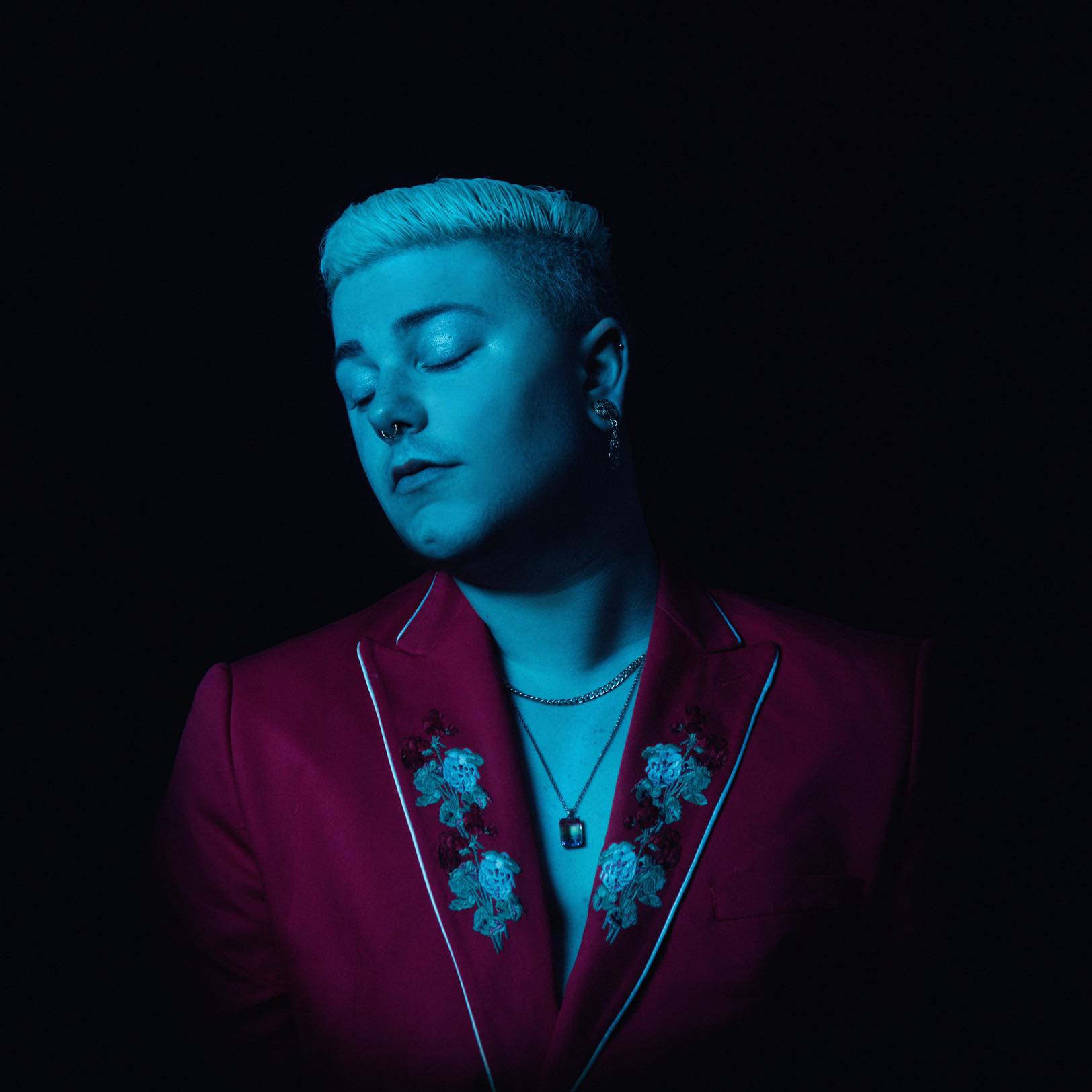 Dead Method - 'Faith in Judas'

Unleashing unapologetic and infectious electro pop, Welsh artist Dead Method, aka Lloyd Best, is unstoppable. Not only does he keep serving up delicious bangers, but he's also launched Wales' first queer record label, Future Femme Records, which focuses on working with LGBTQ+ artists.

His latest single 'Faith in Judas' mixes retro 80s vibes with a modern day twist, and despite its upbeat, toe-tapping demeanor the song is in fact about a friendship breakup. Lloyd reveals more; "This track was inspired by a decision I made to draw a line in the sand with a friend who was treating me very poorly. My mental health was suffering as a result and I needed to burn the bridge in order to move on. The song came to me as a series of voice notes and scribblings that I took to my producer (Edward Russell) and we crafted it with the intention of it feeling like a bittersweet triumph. I wanted to capture the conflicting sense of pride when you set a much-needed boundary but lose a friend in the process."

Accomplishments seem to be stacking up rapidly for Dead Method; support slots for the likes of Georgia, Public Service Broadcasting and 65DaysofStatic, performing at Pride Cymru, plus most notably, a nomination for his debut album 'Future Femme' for the Welsh Music Prize. Wow!

Dead Method is currently busy working on the follow-up to 'Future Femme' with producer Edward, and 'Faith In Judas' is just a taster of more new material set to drop over the coming year. Behind the scenes, Lloyd is also hard at work with a live band to elevate his live shows. Be sure to check out their first gig at Porters in Cardiff on 10th May, before they let loose beyond Wales and take their show on tour later this year.

Website Facebook Twitter Instagram Spotify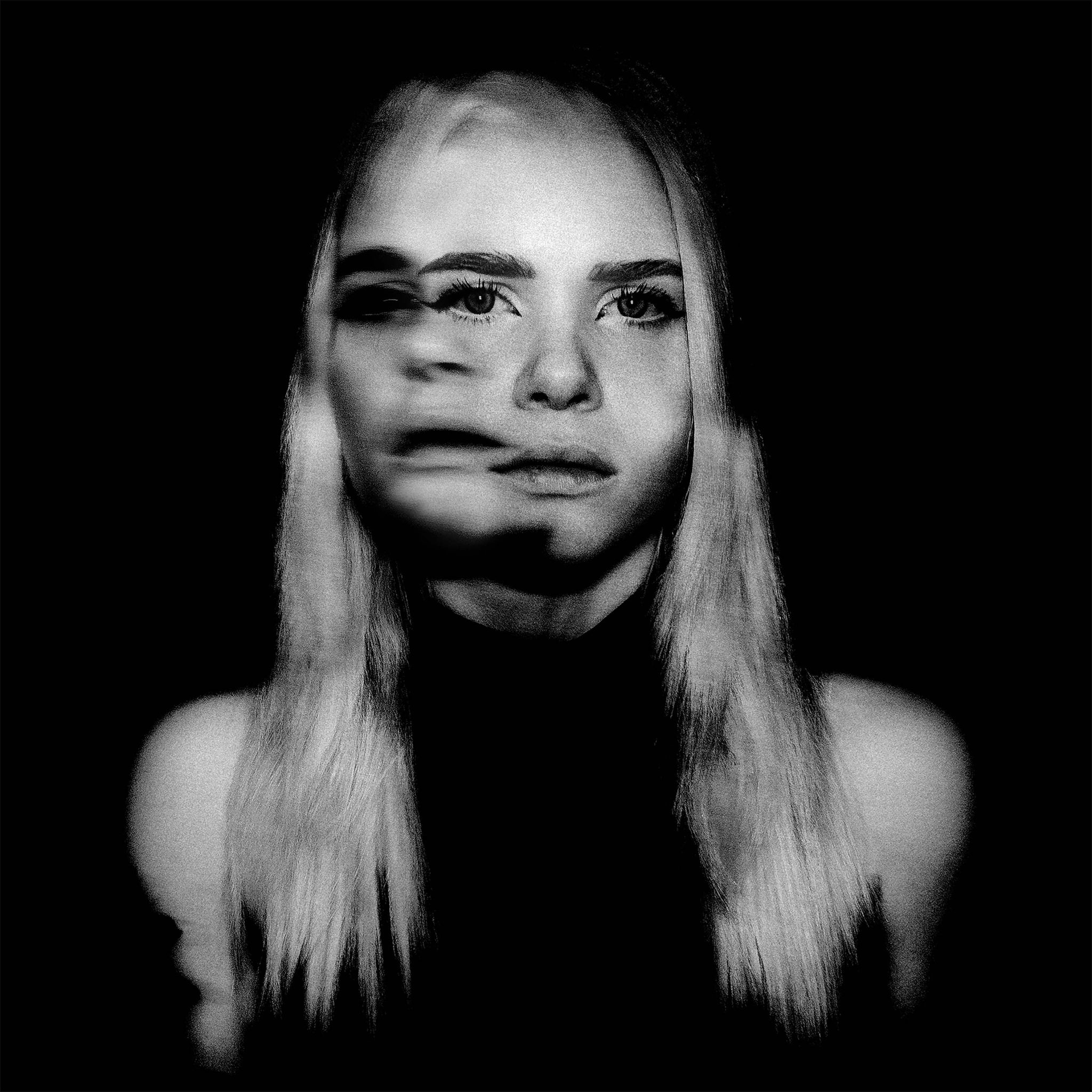 MOA - 'Ghost'

Crafting what she describes as "bipolar alternative music", London artist and songwriter MOA likes to conjure a sound that's dynamic, confusing, exciting and unnerving in equal measures, 'in which empowerment and trauma can co-exist'.

Her single 'Ghost' is a melancholic yet alluring song with a driving beat and MOA's serene vocals prevailing. She unveils the meaning behind the track; "The song is an ode to the ones who have, and haven't, survived mental health related challenges. I wrote it to celebrate someone close to me passing away. I wanted the song to be a way for myself and others to process an event like this, and to be able to see the perspective of the person they lost. It's all about treading the line between life and whatever comes after, about losing your footing or feeling forced to take that final step into whatever may await you. But it's also about the hope that we'll all meet again under different, more peaceful circumstances."

MOA's proudest moment so far has been the release of her debut EP 'Beat' last September, which was self-written and produced "with the help of some amazing female engineers."

After making it to the semi-finals of Isle of Wight Festival's New Blood competition, MOA will finally play her first festival slot at The Alternative Escape in Brighton on 12th May. Joined by her band, she'll be gracing the Lonewolf Presents stage at Inn on the Square at midday. And hopefully this is just the beginning of more shows to follow for the rest of the year. There's also new material in the works, so be sure to keep MOA on your radar throughout the rest of 2023.

Facebook Instagram Spotify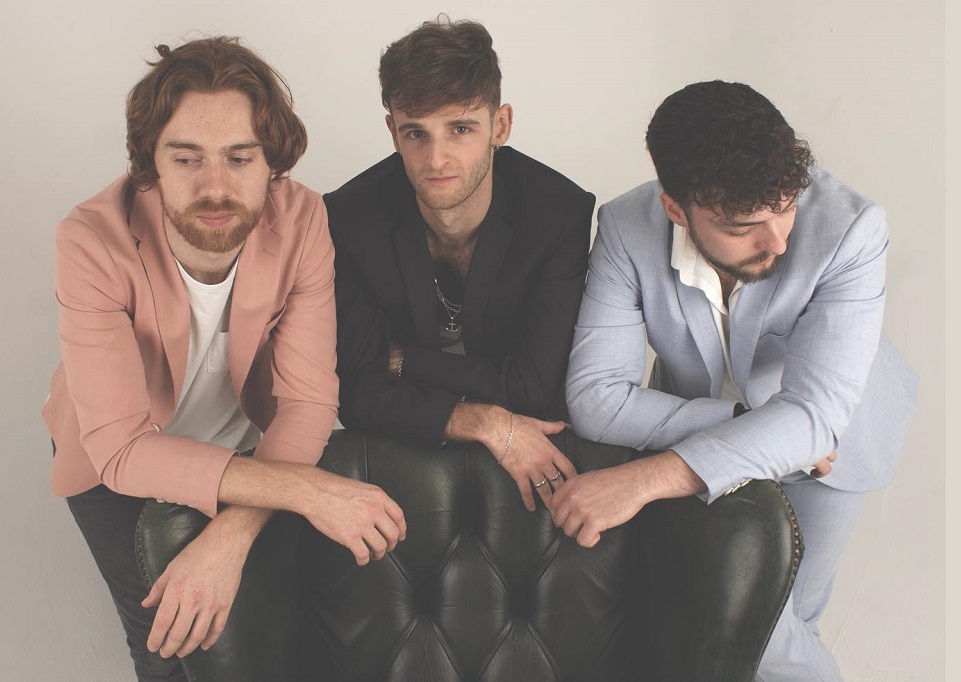 Drella - 'Divide'

Bradford trio Drella are guitarist/vocalist Jonny, bassist Toby and drummer Alfie who channel their intricate and politicised lyrics through gritty guitars and explosive drums to create their own version of raucous and energetic alternative rock. Think IDLES meets Fontaines DC.

Which brings us to their brand new release, 'Divide' a protest song produced by dream team Sugar House Music, and inspired by the economic struggles facing the band's hometown of Bradford; "Divide came about in quite an interesting way. Our drummer Alfie was jamming at home and came to practice with a fully recorded demo of this exciting song that was unlike anything we were playing then. At the same time, I remember seeing an article in the local newspaper saying that Bradford had one of the UKs highest rates of child poverty and felt angry at how Bradford, a city with a great sense of community and a proud history, deserved so much better. I wrote some lyrics exploring the themes of poverty, welfare cuts and economic deprivation; problems faced not only by Bradford but also by many other cities across the UK. As soon as I heard the bass riff at the start of the demo I knew that the lyrics would be perfect for the song. Hence Divide was born."

So far 2023 is off to a flying start for Drella. In February they played their first ever hometown headline show at The Underground, selling the most advanced tickets an unsigned band has ever done at the venue. And 'Divide' is rapidly racking up airplay with spins on BBC Radio York and BBC Radio Leeds, where it was crowned 'Track of the Week' on BBC Introducing in West Yorkshire.

With another single in the bag and ready to be unleashed in September, Drella plan to hit the road and gig across the North of England in the meantime, hopefully with chance to record a couple of music videos along the way.

It may be short notice, but try to make it to their next hometown headline show tomorrow evening (Saturday 6th May) at The 1 in 12 Club, to celebrate the release of 'Divide' and to raise money for a local housing union. "It feels really exciting to have written a song about the injustices facing society and be using that song to raise money for vulnerable people in our hometown."

Instagram Facebook Twitter YouTube Spotify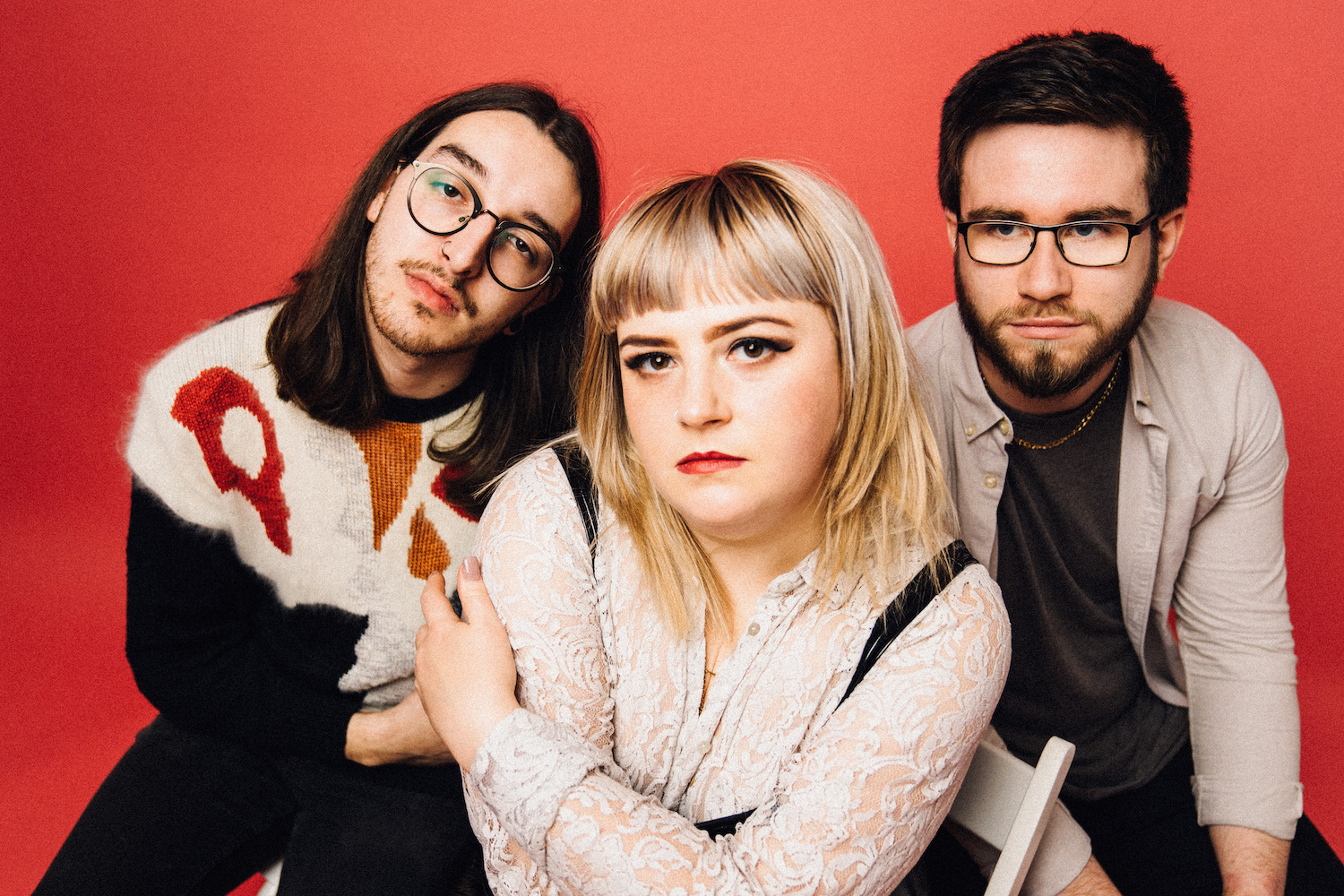 CHROMA - 'Don't Mind Me'

Bilingual Welsh trio CHROMA are definitely putting Pontypridd on the map with their tenacious alt rock, and there's no doubt that knock-out single 'Don't Mind Me' has been a catalyst for some much deserved kudos. The band have rightly been showered with an abundance of radio support (all the big guns including BBC Radio 1, BBC 6 Music, Kerrang! Radio, Radio Wales and more), key Spotify playlist features, plus TV performances on BBC Wales and S4C, not to mention a recent spin for the track on Match of the Day.

Commenting on the track, vocalist Katie Hall says: "'Don't Mind Me' is about my personal struggles with my mental health. When we started CHROMA, writing lyrics quickly became one of my main outlets to process my feelings. The song is about recognising when you're in a spiral and trying to catch yourself. Also I wanted the lyric 'Don't mind me I'm just having a breakdown' to help people who are feeling isolated feel like they're not alone. When I'm going through a rough patch, I always turn to music to make me feel better. I want people who are going through something, whatever it is, to listen to the song and feel seen."



CHROMA have also put a wealth of amazing live experience to use during a trip to SXSW in Texas earlier this year. Previous gigs include support slots alongside the likes of IDLES, Peace, The Joy Formidable, VANT and Tigercub, plus a whole heap of incredible festival performances at Reading & Leeds Festival, BBC Radio 1's Biggest Weekend, FOCUS Wales and Festival Number 6, along with European festivals in Barcelona and Brittany.

Next up for the band, in fact this coming weekend if you can still grab tickets, they'll be playing at FOCUS Wales in Wrexham, and more live dates are on the agenda over the coming months. Beyond that, we'll wait with baited breath for hotly-anticipated new material. Since signing to Alcopop! Records, the trio have been readying their debut album so keep it locked for more news on that later this year.

Website Facebook Twitter Instagram YouTube Spotify


How do I get featured on the Spotlight blog?
Our Spotlight blog is compiled every month from fresh new music submitted to us by our members. We want to hear from you!

We select 5 of the best tracks from our members to champion on Spotlight. As well as being featured on our new music blog, your track will also be played on our monthly Reform Radio show, get a free release package from CD Baby, plus the 5 tracks are also forwarded onto a select bunch of music industry professionals...including folks from Big Life Management, Club Fandango, Decca Records, Memphis Industries, Rocksound, DIY Magazine, Transgressive Records and The Great Escape. Find out more about Spotlight here.

To be in the running you'll need to sign up as a member to The Unsigned Guide, then follow the instructions in your Welcome email to submit a track for Spotlight consideration to us.

Members of The Unsigned Guide get access to our huge directory of 8,000 UK music industry contacts, spanning 50 areas of the music business. Check out our quick video to find out more about the directory & other services we provide to help emerging bands and artists.



---
Tags
Emerging and unsigned bands and artists can submit their song for Spotlight tastemaker new music blog