The Unsigned Guide Spotlight: March
Blog by Louise Dodgson under Artist Managers, Creative & Branding, Finance, Law & Music Business, Live, Media, Music Publishing, Music Training & Careers, Record Labels, Recording & Production, Selling & Distributing Your Music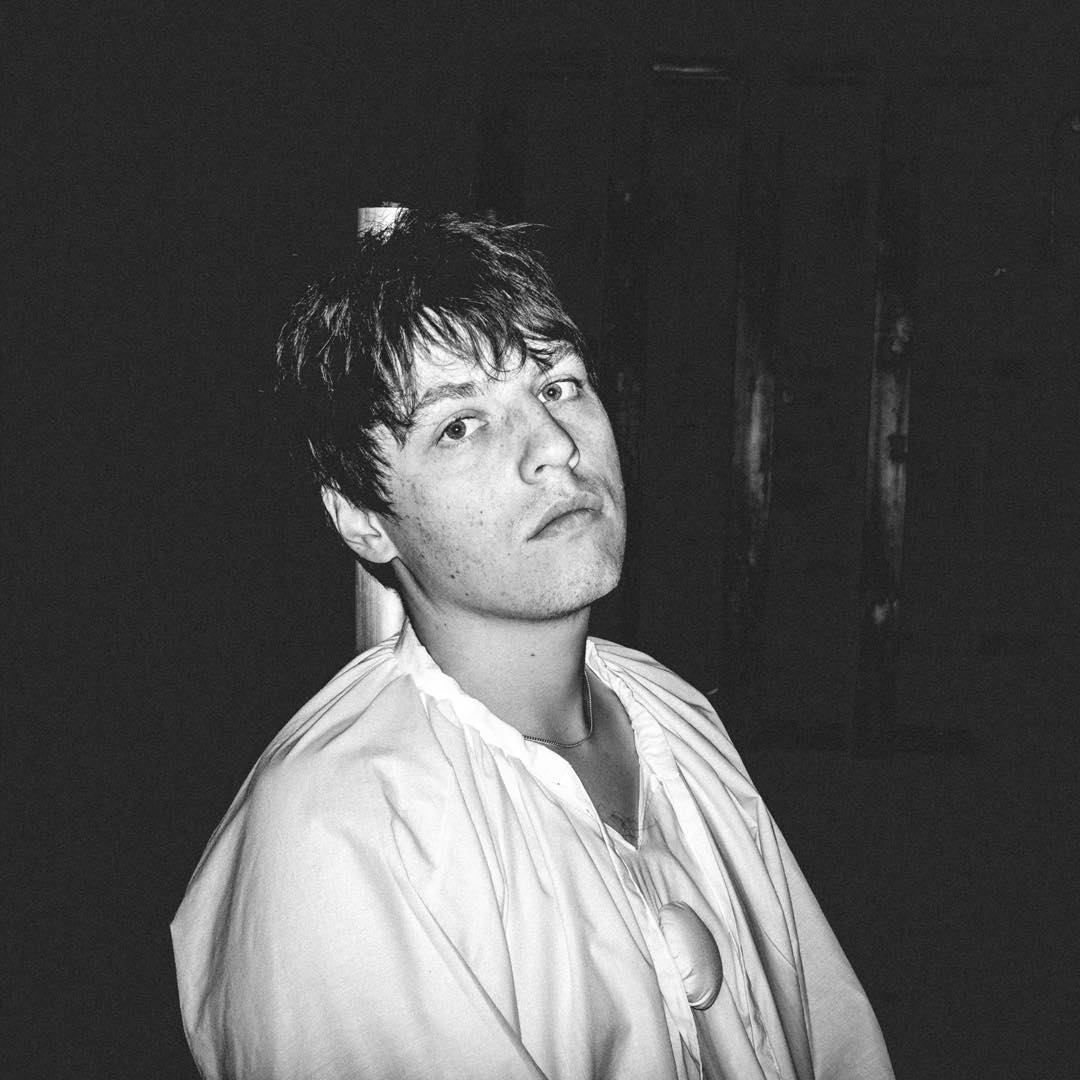 Brodie Milner - 'Hedonist'

Already lavished with praise from the likes of BBC 6 Music's Steve Lamacq, BBC introducing West Yorkshire, Humberside & York, Charlie Ashcroft and Shell Zenner at Amazing Radio, and Tom Robinson's Fresh Faves, Hull songwriter Brodie Milner has made quite an impact with his lo-fi, distorted indie.

When it comes to grasping his own sound, as is the case for most creatives, Brodie finds it a little tricky to define; "It's a hard one, really, because I take influence from quite disparate places. I love the intimacy and melancholy of alt-folk from the likes of Adrianne Lenker and Anna Tivel, but equally take from artists with more urgency like Fontaines D.C. and Gaz Coombes. Throw in some Father John Misty and Bob Dylan for good measure and my sound is somewhere in the mix."

Whatever it may be, the appeal is strong, and the lead single 'Hedonist' to be taken from his debut EP 'Tragicomedy', is an acerbic sparkler of a track. Brodie let us in on how it came about; "When I first started writing it, Hedonist was a bit of a stream of consciousness joke about the state of Post Punk. Its popularity as a genre quickly made it the new 'indie landfill'. As I kept writing, I realised there was a character developing within the song, and I thought that was a much better concept to keep exploring. The 'Hedonist' in question is a narrator who wouldn't be out of place in William S. Burroughs' Naked Lunch. He appears here stumbling through a chemically-fuelled quarter life crisis, quickly spiraling towards an inevitable and ugly end whilst demanding that he 'feels so much better now.' We, of course, know differently."

Over the past couple of years Brodie has played some incredible support slots for the likes of BC Camplight, Katy J Pearson, and Seafret, alongside festival appearances at Deershed, Live at Leeds, Humber Street Sesh, and Tramlines. Playing the Bridlington Spa Royal Hall was a stand-out show and a full circle moment for him after seeing his first proper gigs there as a kid.

And when it comes to what lies ahead, we'll hand over briefly to Brodie; "An alarming amount of black coffee and admin, convincing the band to go on tour with little monetary incentive, and releasing my first EP."

'Tragicomedy' will be out on 26th May so be ready to spring into action.

Bandcamp Facebook Twitter Instagram YouTube Spotify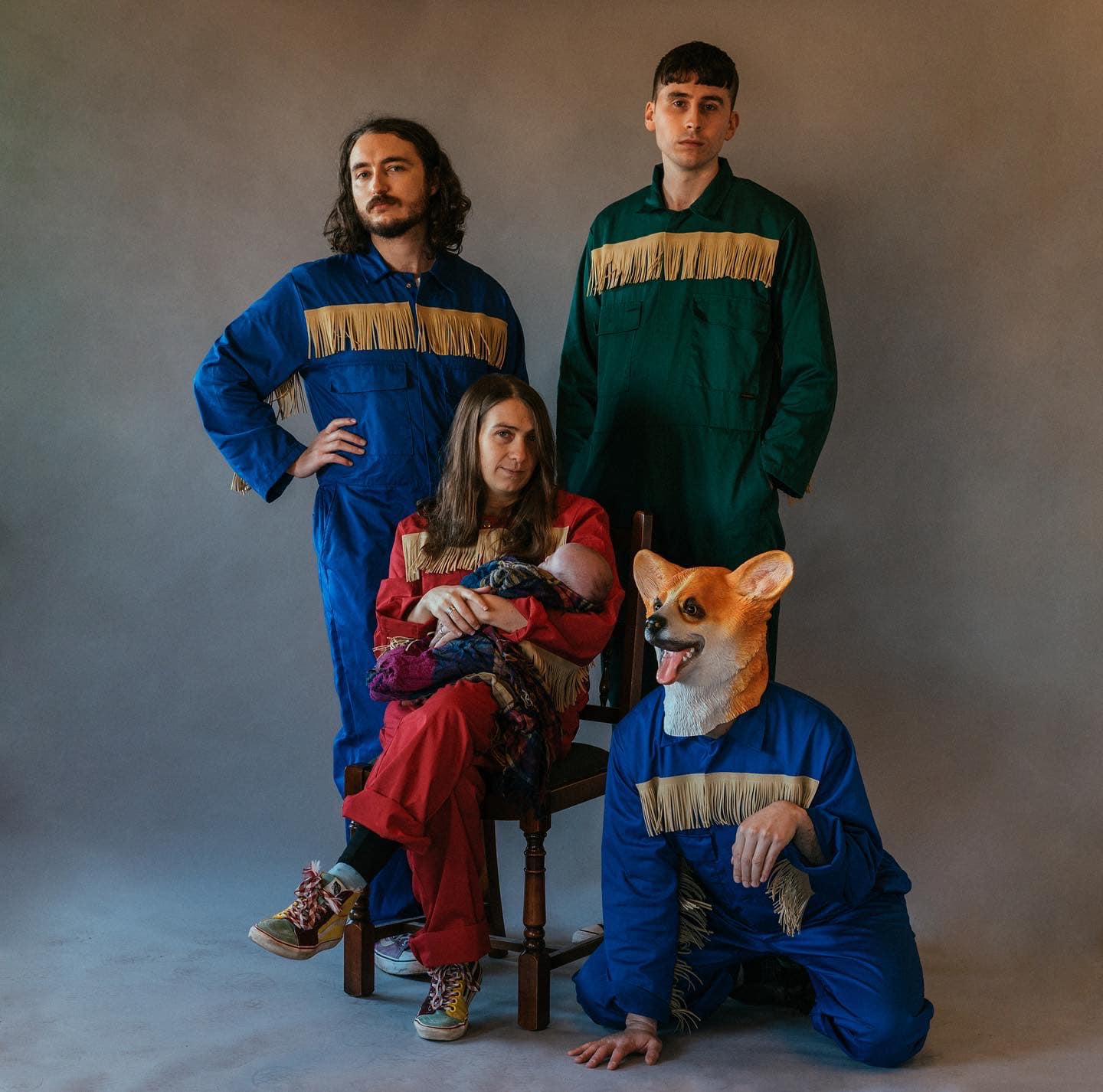 Show Dogs - 'Don't Go In The Water'

Heavily inspired by The Beach Boys, Welsh fourpiece Show Dogs' don't just demonstrate this through their lilting retro sound, but have taken the influence a step further with latest single 'Don't Go In The Water'. Whilst it's possible to draw comparison with The Beach Boys' own eco-protest song 'Don't Go Near the Water', unfortunately Show Dogs have their own local environmental issues to contend with, as vocalist Tom explains;

"For the first time, I wanted to write about politics in Wales. For the past 5 years I have lived next to the estuary that runs right through Cardiff and kept hearing about the nuclear waste being dumped there by the energy giant EDF. Turns out, it was much worse than I thought. Over about a year approximately 100,000 tonnes of irradiated mud was dumped in the river, which made me 1) really paranoid and 2) really angry. Feeling a bit powerless, I turned those feelings into this song."

Remarkably, the band have turned a dismal and upsetting subject into an enchanting and perky track which encapsulates their authentic vision; "With our records it's been about creating as high fidelity sound as possible, using little to no processing in the recording or mixing phase and using analog synthesizers and live instrumentation throughout."

About to release their latest EP 'Y Rhwd Gwelw' (The Pale Rust) on 17th March, the band have been gradually unveiling a series of EPs throughout the end of 2022 and early 2023, and we can expect another nugget of EP gold in May.

Beyond that, they'll be heading back into the studio to begin work on their debut album in July. On the live front, they've got some spectacular Cardiff shows under their belt, not to mention a stellar performance at BBC 6 Music Festival to a packed out room. So be sure to look out for their next gig supporting Nature TV at Newport's Le Pub on 19th May.

Bandcamp Facebook Twitter Instagram Spotify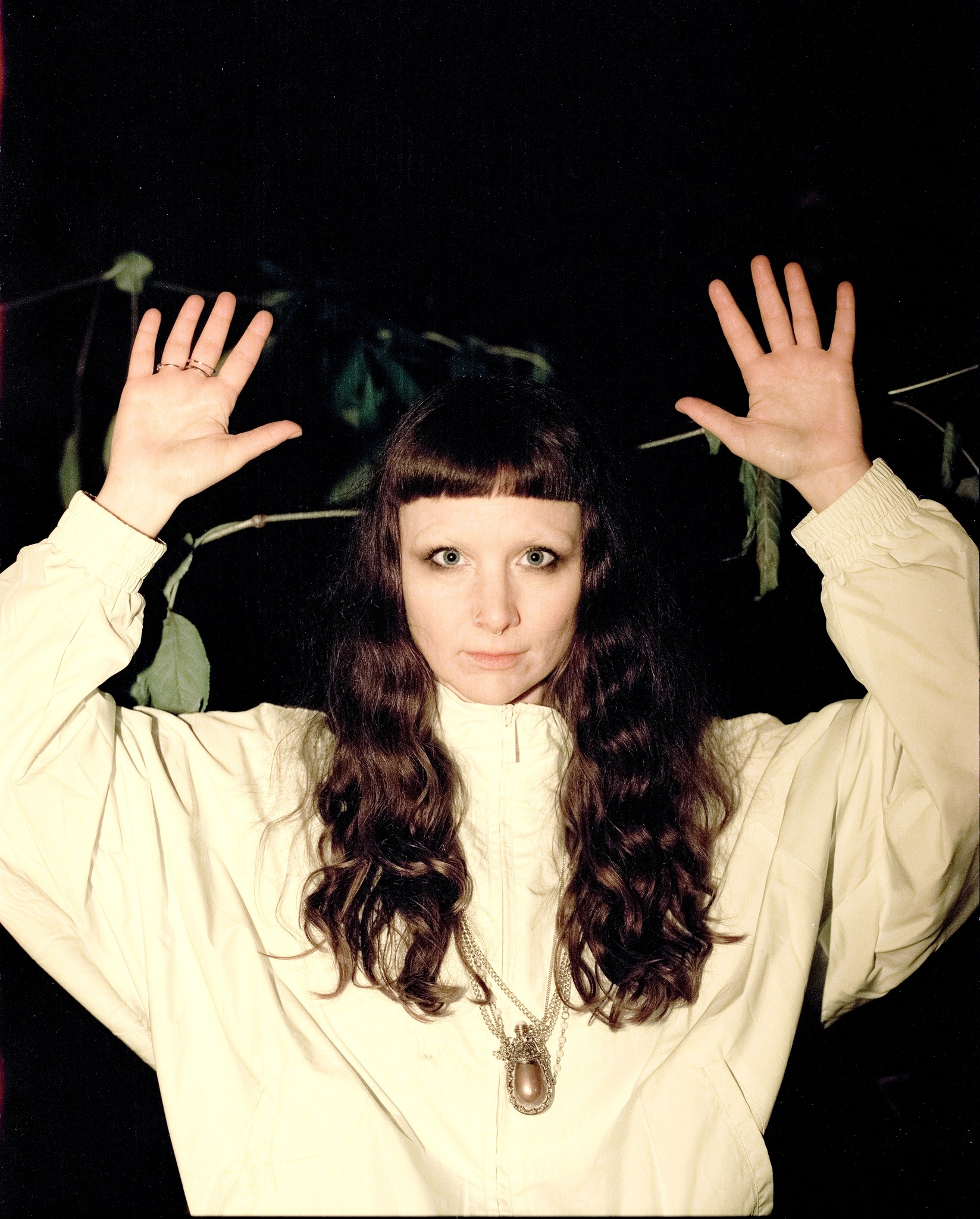 Bethan Lloyd - 'No Umbilical'

Describing her sound as "ethereal, esoteric, passionate, expressive and fun", there's no doubt that Bethan Lloyd's latest single offering 'No Umbilical' is heavily laced with a captivating pop edge, grounded by an addictive beat and topped with layered, expansive vocals.

Taking her intense explorations of the spirit and emotional realms and blending them into gritty experimental pop has become her hallmark, and she explains how 'No Umbilical' materialised; "I wrote this track during a period of silence and solitude in the Welsh wilderness. The track is exploring the philosophy of animism and our relationship with the unseen realms."



Things seem to be picking up pace for Bethan with reviews and praise showered from the likes of Electronic Sound Magazine and God Is In The TV, as well as being selected as Amy Lamé's Sunday Girl on BBC Radio 6 Music.

More new material is on its way imminently with brand new single 'Aria' due to be unleashed on 10th March, followed by a full album 'Metamorphosis' dropping on 7th April! On top of this, new releases from Bethan's band Pre-Human (formerly known as Jet Pack Dog) are also coming soon. And finally, you can expect to see Bethan on the Glastonbury line-up too…so busy, exciting times lie ahead!

Website Facebook Twitter Instagram YouTube Spotify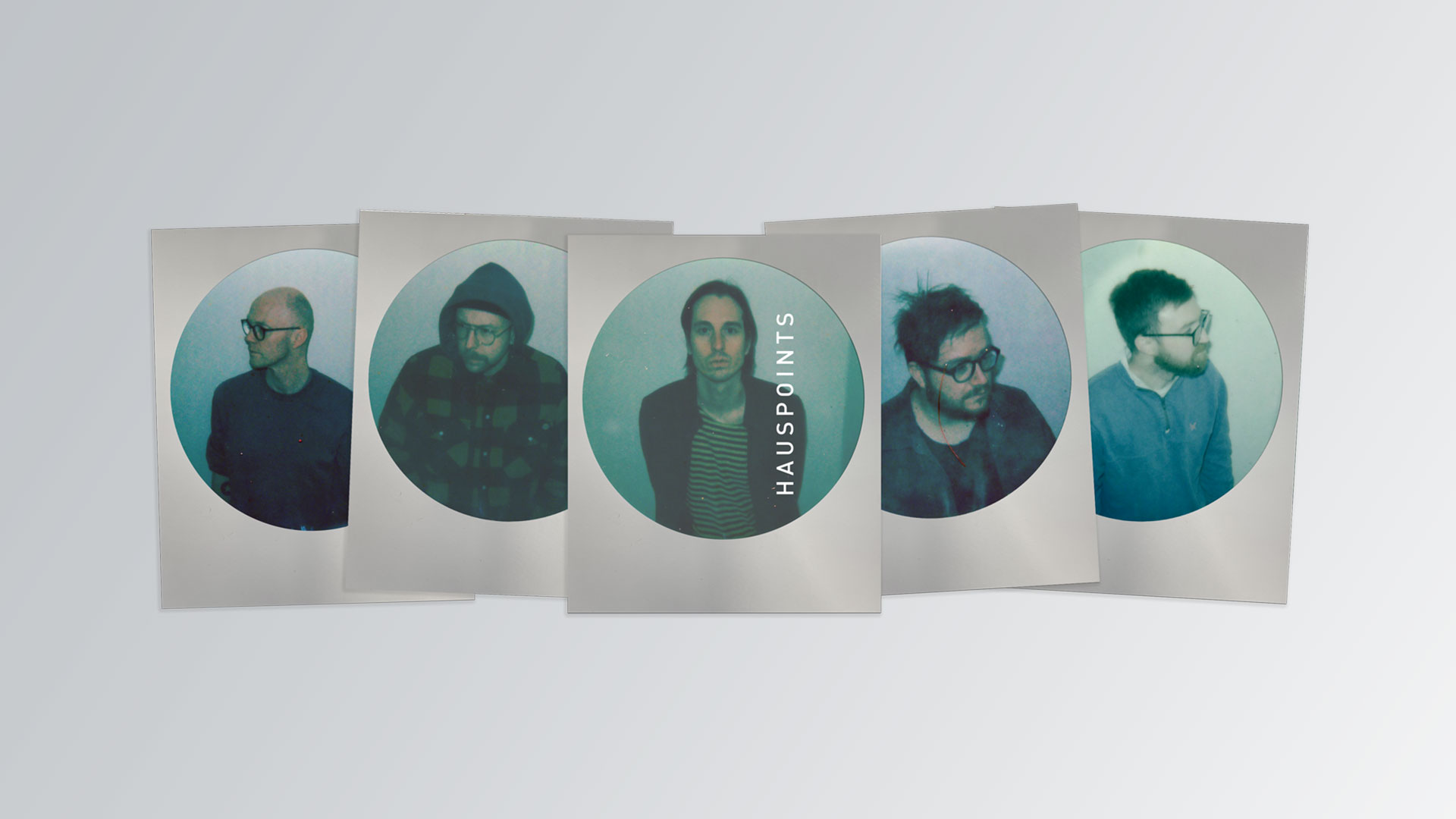 Hauspoints - 'Crisis Actor'

Residing in deepest, darkest Chorley, 5 piece Hauspoints are a persistent and forceful amalgamation of Prestwich's post punk luminaries The Fall, plus Squid and NEU!...and thanks to those fierce saxophones…Roxy Music.

Unusually for a band with so many members, they are sans bass player, but with a cacophony of jangling guitars, fuzzy synths and saxophones, analogue and digital percussion, and vocals, they're more than capable of cranking up the decibels. And, as they so wonderfully describe their sound "The songs feel like they could fall apart at any time, but they don't."

Creating and recording from their DIY studio on an industrial estate, where they're free to experiment to their hearts' content, their debut EP ''Bloody Interference' and our chosen Spotlight track came into existence. They spill the beans on the ideas that germinated 'Crisis Actor'; "The instrumentation for the song Crisis Actor just started as us jamming something 'krauty' (i.e. something that sounds like Can) that we think French people would like. We were inspired by some of the band reminiscing about touring Europe. The structure came together quickly and we were keen not to 'over egg' it. Once we had the bones of the song down on tape, Sam imagined a scenario wherein someone could be ignorant to, or even thrive on being an imposter. Sort of like the expression 'dress for the job you want' taken to an obnoxious end-point."

With just one gig under their belt so far, and their self-released cassette EP ready to go, Hauspoints are keen to unleash their strident sound on the world. With early support from BBC Introducing Lancashire, Plastic Mag, and a variety of cool mixtapes in Belgium, Holland and Japan, we're in no doubt that the word about Hauspoints will spread fast and wide.

In the meantime, keep an eye on their social media for more gigs and another couple of singles due before Summer.

Website Bandcamp Instagram Facebook YouTube Spotify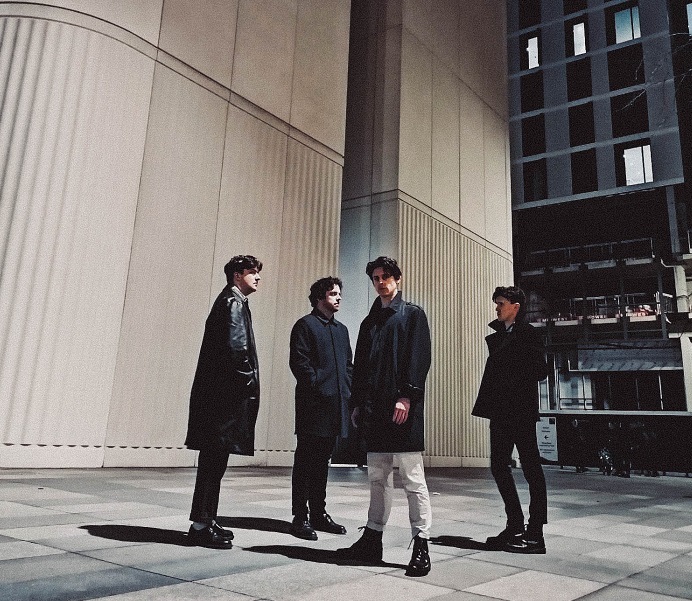 Red Telephone - 'Waiting For Your Good Days'

With an eagerly-awaited debut album about to be unveiled at the end of this month, Cardiff four piece Red Telephone are definitely about to make their mark with their sleek alt rock sound. Having already pricked ears at BBC Radio 6 Music (Steve Lamacq, Amy Lame, Gideon Coe and Chris Hawkins), BBC Introducing Wales' Adam Walton, BBC Radio Wales' Huw Stephens, Under The Radar Magazine, XS Noize, and Gigwise, amongst others, there was no question that latest single 'Waiting For Your Good Days' was bound to be a sure-fire hit.

The band let us in on their ruminations about what we can expect from their album 'Hollowing Out'; "Whilst putting it together we were really getting into synths; drawing quite a bit on brooding, synth-led film soundtracks like Blade Runner, Scarface and Uncut Gems. This definitely crossed over with our love of Bowie's Berlin-era sound, his work with Iggy and albums like 'Little Dark Age' by MGMT too. We really wanted to integrate these sounds and influences into a modern sounding record rather than just looking back though, so we spent a lot of time getting the bass and low end sounding as big and distinctive as possible - we were really influenced by the likes of Kendrick Lamar in this respect. There's also a big guitar aspect to the sound so it's definitely not just a synth album. The most recent Strokes album 'The New Abnormal' had just come out when we started work on this album and we were listening to it a lot, so no doubt some of those guitar approaches found their way into the sound."

Although the least synth-driven track on the album 'Waiting For Your Good Days' showcases distinctive vocals, that are a cross between a trembling Feargal Sharkey and a curious Marc Bolan, and channels a more upfront, flowing easy-rock vibe, akin to The Boss, Bruce Springsteen, who just happened to be on the record player the day that song was hatched.



With plenty of shows and festival appearances racked up so far, including Swn Festival, Tallinn Music Week, BBC 6 Music Fringe Festival, Focus Wales, Llangollen Fringe and Other Voices, the band are keen to present their new material live, and will be playing an album launch gig at Clwb Ifor Bach the very same day the album drops on 31st March, before embarking on a tour and taking in some festivals over the summer too.

Beyond that, thoughts are already on a second album so it sounds like it won't be long before Red Telephone are making their way back into the studio.

Facebook Twitter Instagram YouTube Spotify



How do I get featured on the Spotlight blog?

Our Spotlight blog is compiled every month from fresh new music submitted to us by our members. We want to hear from you!

We select 5 of the best tracks from our members to champion on Spotlight. As well as being featured on our new music blog, your track will also be played on our monthly Reform Radio show, get a free release package from CD Baby, plus the 5 tracks are also forwarded onto a select bunch of music industry professionals...including folks from Big Life Management, Club Fandango, Decca Records, Memphis Industries, Rocksound, DIY Magazine, Transgressive Records and The Great Escape. Find out more about Spotlight here.

To be in the running you'll need to sign up as a member to The Unsigned Guide, then follow the instructions in your Welcome email to submit a track for Spotlight consideration to us.

Members of The Unsigned Guide get access to our huge directory of over 8,000 UK music industry contacts, spanning 50 areas of the music business. Check out our quick video to find out more about the directory & other services we provide to help emerging bands and artists.

---
Tags
Emerging and unsigned bands and artists can submit their song for Spotlight tastemaker new music blog