The Unsigned Guide Spotlight: November
Blog by Stef Loukes under Artist Managers, Creative & Branding, Finance, Law & Music Business, Live, Media, Music Publishing, Music Training & Careers, Record Labels, Recording & Production, Selling & Distributing Your Music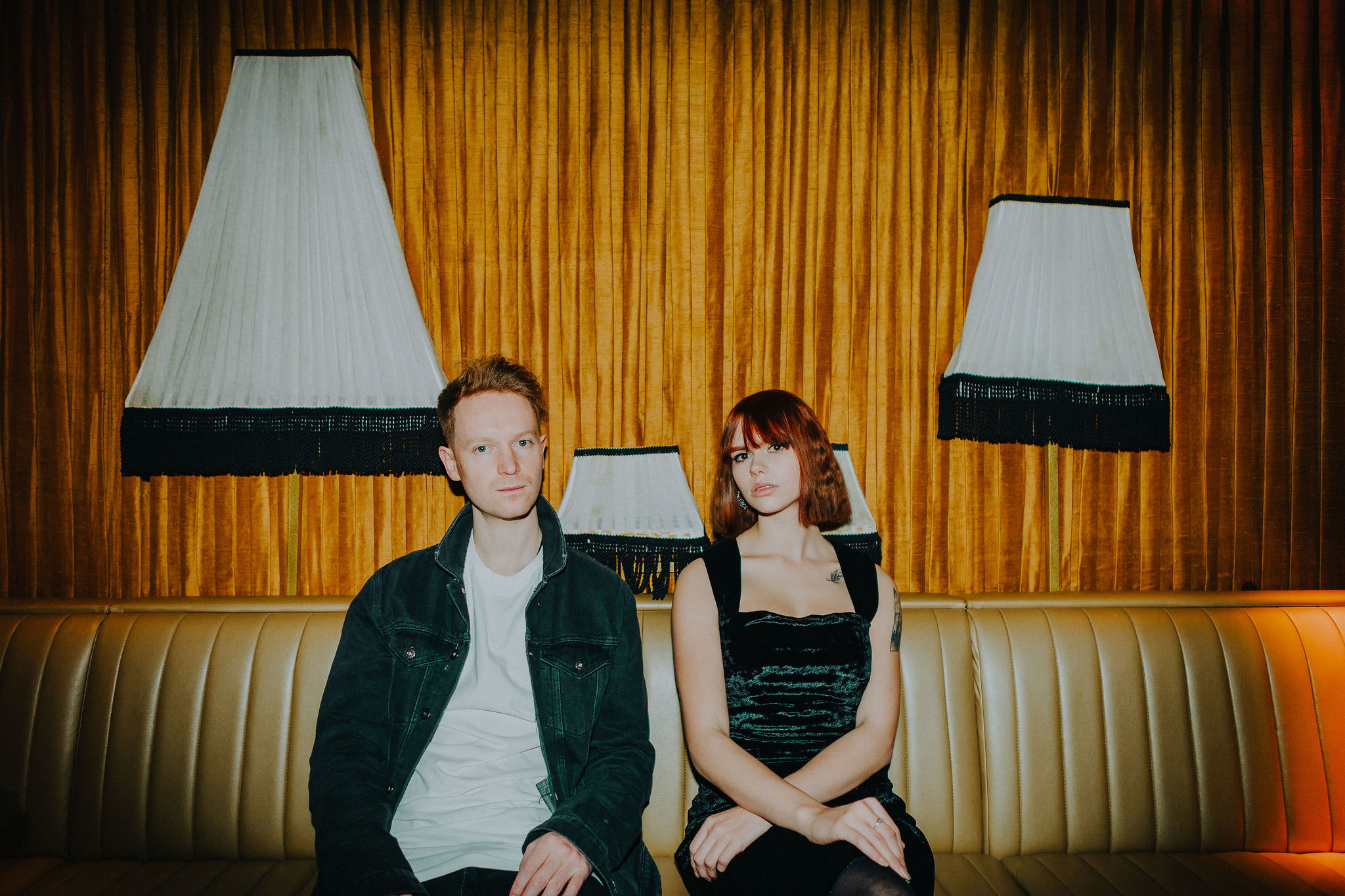 Dark Tropics - 'Moroccan Sun'

You'd be forgiven for thinking summer is still in the air when you hear the light and lilting chords of 'Moroccan Sun', brought to us by Belfast pop noir duo Rio and Gerard, cumulatively known as Dark Tropics.

Whilst the carefree surf guitars, drifting vocals and catchy pop melody washes lavishly over you, the song itself does hold a deeper and more significant meaning as Rio tells us: "For the track I drew a lot on a transitory moment in my life, while I was in Morocco I was dealing with going to university, getting a house sorted and the whole "summer romance" thing. The track is supposed to make you feel strong, that's how I felt writing it and how I feel singing it. Decide what you want in your future, embrace your crossroad choices and know that no matter what SOMETHING in your life will always be constant. But by the same measure, Moroccan Sun is whatever you make it, that's the beauty of music."


Dark Tropics' creative vision is powered by analogue instruments and retro recording techniques, and this fuses perfectly with the track's understated, classic feel. It's often the simplest things that bring the most pleasure, and this also rings true as Rio explains her personal highlight of music making:

"The most amazing moment for me was my father calling me and saying "I just heard you on the radio". Nothing tops that for me, no matter the station or the time, just hearing him say that made my entire 2020."
With radio play across the UK and even stretching overseas to US station KEXP, we should all be hearing the alluring pop sounds of Dark Tropics across the airwaves soon enough. The duo are tight-lipped about upcoming plans and refuse to let any spoilers slip - but with a debut album in the pipeline - we have a sneaky idea we're going to like what they have in store.
Facebook Twitter Instagram YouTube Spotify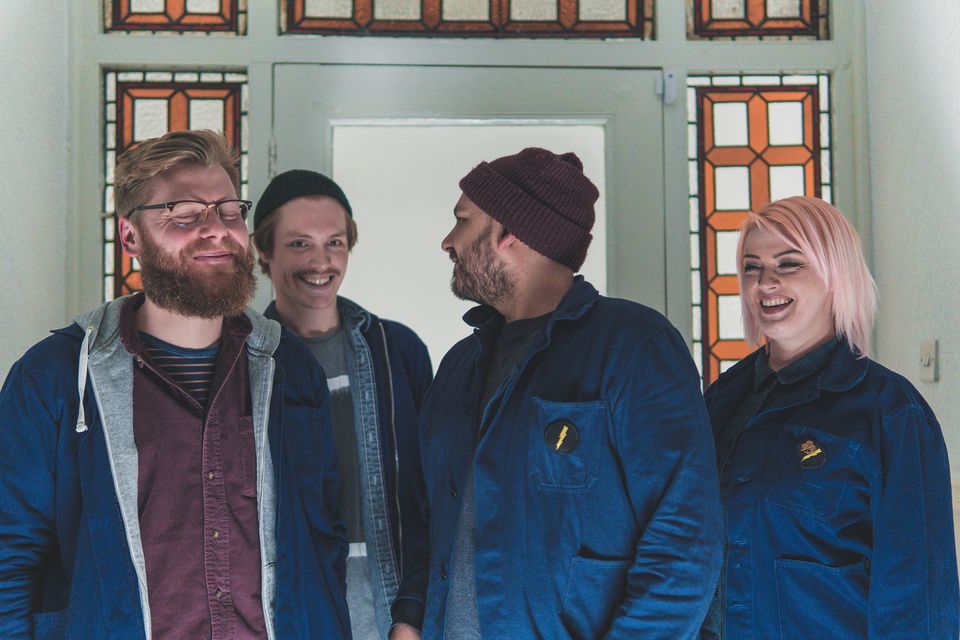 King's Horses - 'You Shouldn't Keep it to Yourself'
Could there be anything more heartening at this time of year than tucking into some new music, described by the band themselves as "a poppy, dreamy, indie casserole…"? We think not, and Hull's King's Horses admit they are happy to trust in worn, scratchy guitars, vintage keys, loopy drums with lots of reverb, chunky bass, and wavy tape delay to deliver their signature sound, which, not unlike a casserole, feels warm, authentic and satisfying.
The song came about some time ago, and references the French phrase 'L'esprit de l'escalier' which means 'The spirit on the staircase'. Vocalist and guitarist Matt elaborates: "
Sounds very pretentious I know, but it basically means 'a witty response which, frustratingly, comes to one's mind just after the opportunity to utter it is passed.' The song's about anxiety and not really having the ability to say what you really want to, however trivial or profound."
The four piece have bagged some great support slots in recent years, opening for Teleman, Space and Neon Waltz, and are regular crowd-pleasers at local festival, Humber Street Sesh. With the release of their debut album has come the ultimate victory; 'Waveforming' is hot off the press and already drawing plenty of much deserved praise.

In a year dominated by restrictions, King's Horses will be seeing 2020 out by working on new material as much as possible. We'll be amongst the many eagerly awaiting fresh music from them in 2021.

Website Facebook Twitter Instagram Bandcamp YouTube Spotify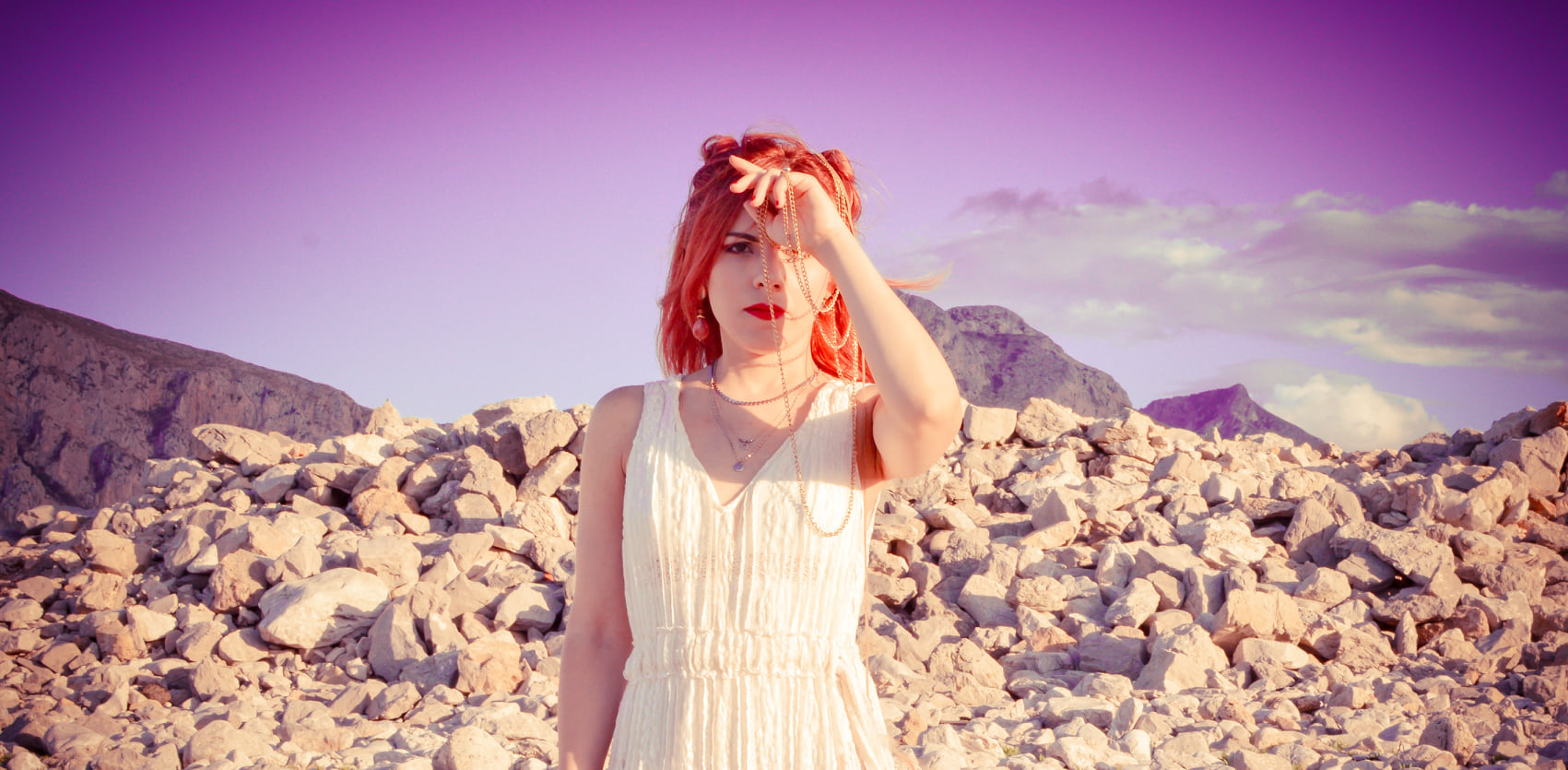 ​

Lunar Bird - 'Swallow Man Aviary'

Cardiff five-piece Lunar Bird have already set the bar incredibly high with their debut EP release 'Daydreamer'. Fortunately their latest single 'Swallow Man Aviary' more than meets their standards; this ethereal and immersive space pop song, complete with flowing synths, has an almost hypnotic effect and, upon one listen, The Unsigned Guide team were hooked.

Whilst sounding mellow and fluid, almost recalling that end of summer feeling, the track also resonates on a profound level with songwriter and vocalist Roberta sharing: "The line "Children hurting bees with sewing needles" depicts the innate cruelty that sometimes permeates human behavior. At the same time, this verse represents a call for action to save bees and, as a consequence, our fragile ecosystem."

Recently awarded the Help Musicians Do It Differently Fund, 'Swallow Man Aviary' is the first of 3 singles the band have been working on that the fund will support. The accolades and praise keep coming too, with Lunar Bird also being recipients of the BBC Horizons/Gorwelion Launchpad Fund for 2020, as well as much blog love from the likes of RGM, God Is In The TV, Little Indie Blogs, AnalogueTrash, Minty's Gig Guide and Welsh Connections. Radio support has come from Adam Walton and Bethan Elfyn of BBC Introducing Wales, and the band have also played a live session and been crowned winners of the Charlie Ashcroft Audition Poll on Amazing Radio.
Usually busy on the gig and festival circuit, sadly this has been kerbed in 2020, but we can't wait to catch them playing live when normality resumes in the near future.
Website Facebook Instagram Twitter Spotify YouTube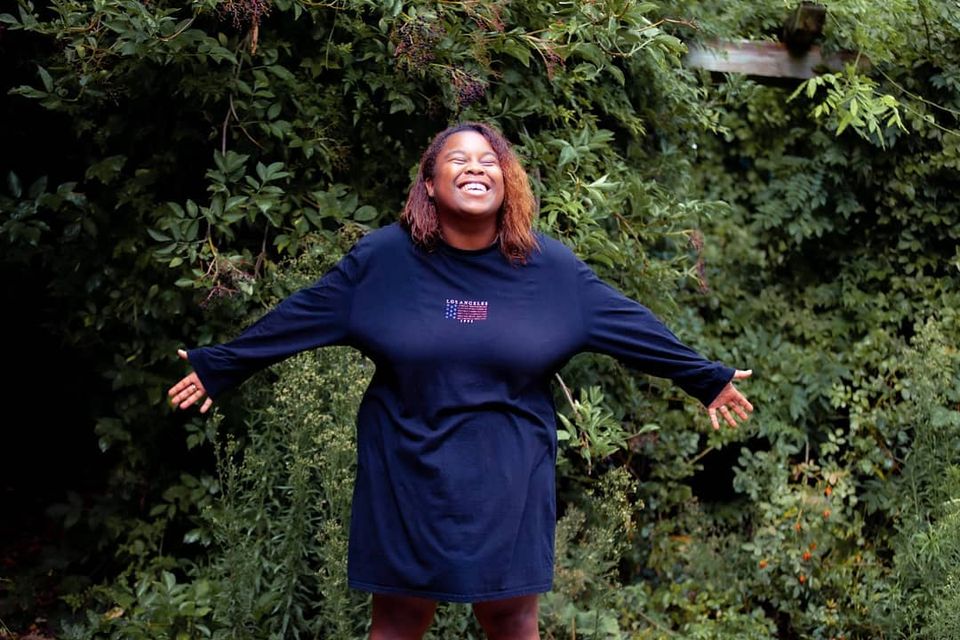 Ysabel Bain - 'Blade Runner'

The soaring and stunning voice of Ysabel Bain is enough to sweep anyone off their feet. Her soulful and luscious track 'Blade Runner' is disarming in its stripped back glory, and represents a true passion project - taking her 3 years to save the money to get it recorded. And laying the song down in the studio is where it truly flourished:
"I didn't really think that it was strong enough to be a single, but as we got further into production it started to feel really solid and I just had to go with it." Sometimes the best things are worth waiting for.
With its futuristic, sci fi connotations, we were of course intrigued as to the meaning behind the song title, so here is Ysabel to clear it up for us:
"In 2015 I watched the movie Blade Runner for the first time and I think the concept of not being able to separate reality from fantasy must have resonated with me in some way 'cause the next morning I had this line "once I had a dream" stuck in my head."

Obviously 2020 has been a set back for most artists, and particularly so for Ysabel whose star was starting to ascend in 2019; putting on and selling out her first ever headline gig at Komedia in Brighton. But embracing the delay, Ysabel has been able to drip feed a series of live recordings throughout the year, which she did with her band back in January. The final video comes out tomorrow, and a live EP culminating the live performances will be released at the end of November, so keep your sights on Ysabel's social media over the coming weeks.

Facebook Twitter Instagram YouTube Spotify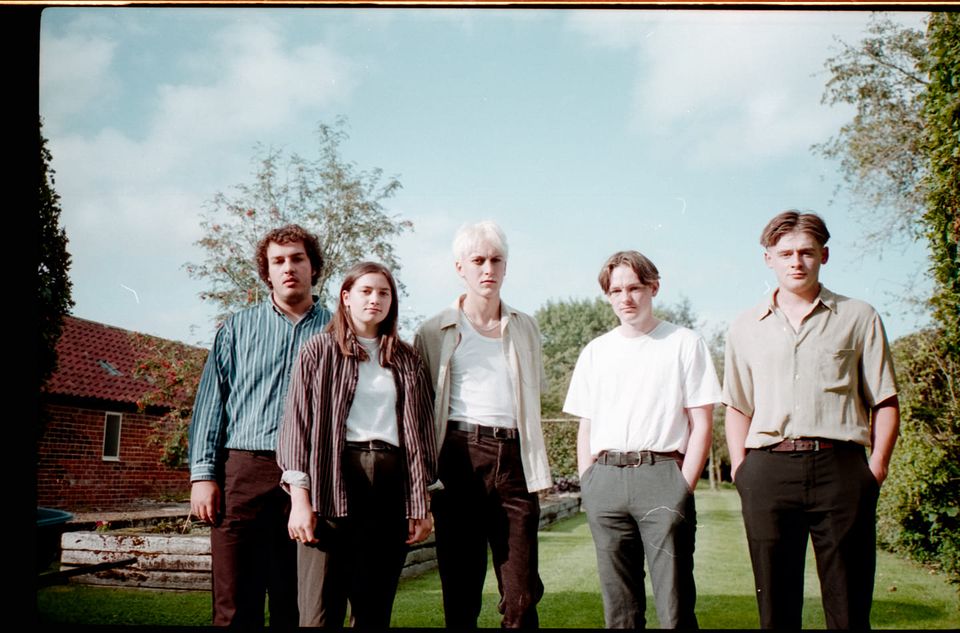 Priestgate - 'Summ(air)'
It's not every day you hear a punk/dream pop mash-up, that's broken-hearted and uplifting all at the same time. But that's precisely what Yorkshire five piece Priestgate are serving up, and to be perfectly honest we don't know why it hasn't been done sooner!
Fuzzy, angsty vocals screech 'I miss you', whilst chiming piano and upbeat indie melody fills the senses. If you like your shoegaze with a rugged edge, then look no further.
For a bunch of schoolmates who only formed back in 2018, Priestgate have made huge strides in an incredibly short space of time. Their last single 'NOW' was a bonafide banger in the eyes of their personal hero Steve Lamacq, receiving multiple plays on his BBC 6Music show.
Over the coming months Priestgate will be hard at work writing their debut EP, but you can expect another single in the meantime. And it looks like they have other plans to campaign for further recognition for HRH Steve Lamacq… "I think they should put his face on twenty-pound notes instead of The Queen, maybe we'll make a petition for that to happen."
Website Bandcamp Facebook Twitter Instagram YouTube Spotify
How can I get featured on the Spotlight blog?

Our Spotlight blog is compiled every month from fresh new music submitted to us by our members. We want to hear from you!

We select 5 of the best tracks from our members to champion on Spotlight. As well as being featured on our new music blog, your track will also be played on our monthly Amazing Radio show, get a free release package from CD Baby, plus the 5 tracks are also forwarded onto a select bunch of music industry professionals...including folks from Big Life Management, Club Fandango, Decca Records, Memphis Industries, Rocksound, DIY Magazine, Transgressive Records and The Great Escape. Find out more about Spotlight here.

To be in the running you'll need to sign up as a member to The Unsigned Guide, then follow the instructions in your Welcome email to submit a track for Spotlight consideration to us.

Members of The Unsigned Guide get access to our huge directory of over 8,000 UK music industry contacts, spanning 50 areas of the music business. Check out our quick video to find out more about the directory & other services we provide to help emerging bands and artists.

---
Tags
Unsigned and emerging bands and artists can submit their tracks to Spotlight new music blog