The Unsigned Guide Spotlight: July
Blog by Stef Loukes under Artist Managers, Creative & Branding, Finance, Law & Music Business, Live, Media, Music Publishing, Music Training & Careers, Record Labels, Recording & Production, Selling & Distributing Your Music
Austerity - 'Imperialism'
For Austerity, 2019's 'Anarcho Punk Dance Party' was the culmination of the band's collective experiences in music and politics over the best part of a decade. The band provides a focal point for its members to combine these two interests, and their debut album's title provides the perfect indication of their sonic aim. 'Anarcho Punk Dance Party' followed up a run of the singles from the band that gained them strong support from BBC Music Introducing's Melita Dennett and BBC 6 Music's Tom Robinson - their live session for the latter was their first to be released through Every Man His Own Football Records.

Their new single, 'Imperialism', keeps touch with the bouncy subversiveness that they mastered with 'Anarcho Punk Dance Party', but its writing process felt different to their previous efforts:

"Imperialism was a weird one for us. Usually our songs come to exist out of months of aimless funk and afrobeat jamming. This one was pretty much fully formed in one rehearsal."

As always, the band don't pull any punches with the song's themes, with their knack of translating complex political concepts into simple, informed fist pumpers:

"The lyrics try to equate geopolitical relationships with personal relationships - it's about abuse, the way that through neoliberal institutions the global west bullies and gaslights developing nations into towing the line... Empires used to be very explicitly violent and based on power dynamics. Nothing has changed materially, but they're sneakier about it these days."

They like to combine protest with party, and their socially distanced DIY video for the track is a hoot:

We're all looking forward to the day that it is safe for music venues to throw open their doors again, and none more so than Austerity who hope to make up for lost time with as many shows as possible. They also have the majority of their next EP written and plans to collaborate with experimental techno producer, Mike Neaves on some tasty remixes.
Website Bandcamp Facebook Twitter Instagram YouTube Spotify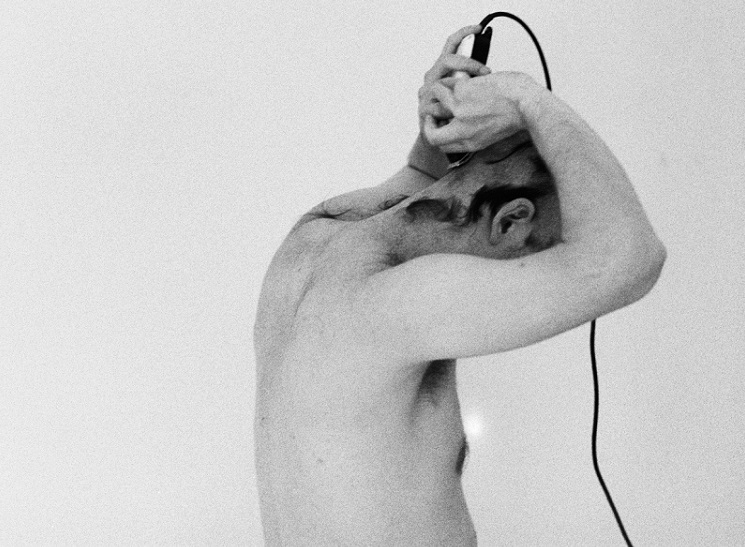 Aerside - 'I Know Too'
The solo project of French, London-based producer, Gustave Robic; Aerside's introspective, R&B inspired electronica has pricked up some notable ears at the likes of BBC 1 Xtra, KEXP and Dummy Magazine. His uneven beats, whirring synths and processed vocals call to mind James Blake and Bon Iver, as well as the disjointed, brooding arrangements of Oneohtrix Point Never and Sevdaliza.
'I Know Too' comes from Aerside's debut EP, Eros, and its subject matter is especially pertinent for Gustave:
"This track is certainly the most personal one I've written so far, about someone close going through a rough patch. It's about mental health and addiction, it is quite sad."
Directed by Jean-François Carly, the video for I Know Too provides an extra layer of intimacy and vulnerability. It also underlines Gustave's commitment to cause, with him giving himself a neat, lockdown haircut in the process.

It has also provided him with one of his favourite Aerside moments so far:

"It was super fun filming the video, Jean-François did a great job at bringing the ideas to life and creating a mood around my music."

The Eros EP will be available in its entirety in September. In the meantime, Aerside is already working on his next opus - with a remix for his musician friend, Rouuge, also due imminently.

Facebook Twitter YouTube Spotify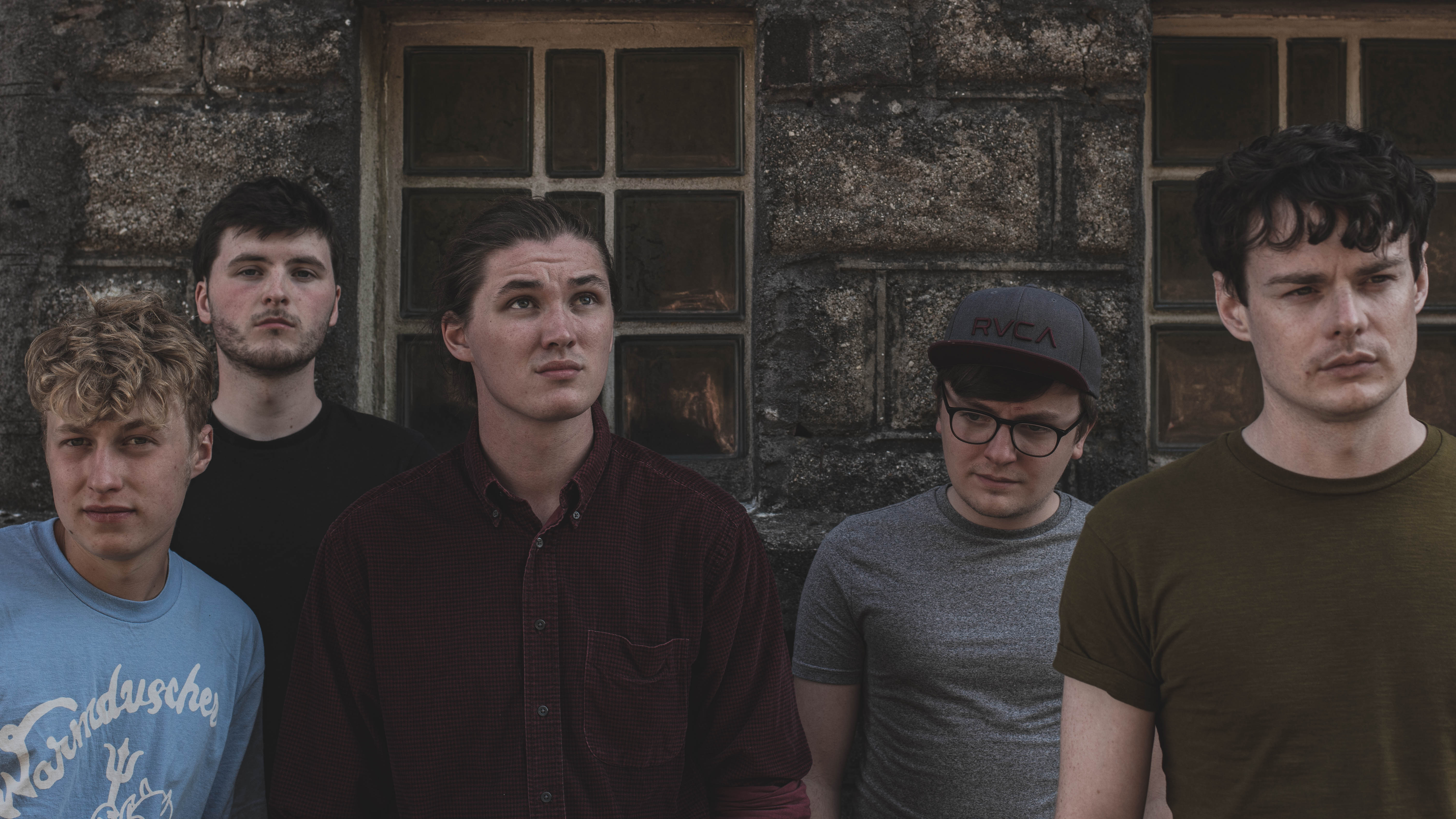 SENECA - 'The Ventriloquist'
SENECA exploded onto the live circuit in the latter stages of 2019, since taking to the stage at Bloodstock's Metal 2 the Masses and opening for artists including Black Orchid Empire, Jonah Matranga (FAR) and Bandaid Brigade. With 'The Ventriloquist' they look to bottle all of this on stage energy into a recording.
For a band still in its infancy, SENECA rock a refined sound - like a newborn emerging from the womb in a 3-piece suit and winklepickers. Perhaps even more surprising is that 'The Ventriloquist' - the very track that has introduced this be-suited nipper to the world - is in fact the first song that they wrote together in full:

"The writing process before [The Ventriloquist] was very different, as the band wasn't fully formed yet. Joe came to us with the intro riff and from there we had the puzzle of writing all the connecting parts to piece the song together."

In 'The Ventriloquist', they weave the visceral rawness and reverb drenched baritone of 70s/80s post-punk with modern alternative and math-rock influences, with whiplash-inducing ramifications. It's the perfect curtain-raiser for a musically literate band who paint from an ambitiously broad pallet. Their shooting for the stars makes sense when the song's lyrical content itself suggests that lowering expectations gets them narked:

"I think it ended up being about noticing people you grew up alongside becoming wrapped up in the stress of everyday life and losing all ambition, "The Ventriloquist" was kind of a metaphor for a system that wants us to never realise our potential and the anxieties it feeds us to pin us down."

SENECA have promised us that their next single is in the pipeline and an accompanying video is being storyboarded. Their feet are itching to get back onto the live scene once that fires up again, and have plans to get back into the studio to put some more belters to tape.

Website Bandcamp Facebook Instagram Twitter YouTube Spotify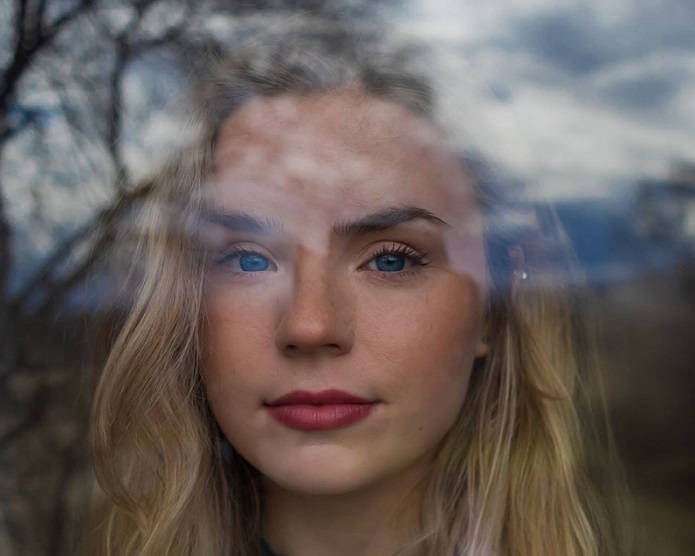 Eilís - 'Thank You'
For such a young songwriter, Eilís has amassed a stockpile of considerable achievements. Runner-up at the UK wide EON 'One Take' songwriting competition in 2018, she went on to be a Panarts Young Singer Songwriter of the year finalist last year, as well as winning the Under-20s category of the Forestside Young Singer Songwriter Competition. Add to this a string of impressive support slots for artists including Anthony Toner, Brian Hueston, Owen Denvir and Valium, and a sold-out single launch at Belfast Nashville Songwriters Festival - she is undeniably cooking on gas.
'Thank You', recorded and mixed by Glasgowbury Studio's Nathan Murray, Draperstown, sees Eilís showing her gratitude to a departing friend:

"The idea came about after a close friend's leaving party and the uncertainty of when I would see them again. The song highlights the beauty in communication and allowing yourself to be vulnerable, it shows gratitude towards life's simple pleasures."

The song opens by sampling a spinning film reel, perhaps an intentional nod to the song's touches of the cinematic. 'Thank You' is essentially a song of two halves. It begins as a gentle, violin-backed piano ballad, complete with scene-setting piano stool creaks. The song's second half welcomes the rest of the backing band to deliver a main course of atmospheric pop; orchestral cymbals crash in like waves and the harmony shifts in timbre. All the while, her voice holds an effortless power, reinforcing her natural ability. Essentially, the track acts as the perfect vehicle to underscore Eilís's talent, both as a songwriter and as a performer.

Eilís is moving into her final year of studying Audio Production at Queen's University Belfast, so we're looking forward to hearing more from her in the years to come. Short term, she is hoping to get back out onto the stage and into the recording studio soon, having spent the last few months burrowed away writing and recording demos of new material.

Facebook Twitter Instagram Spotify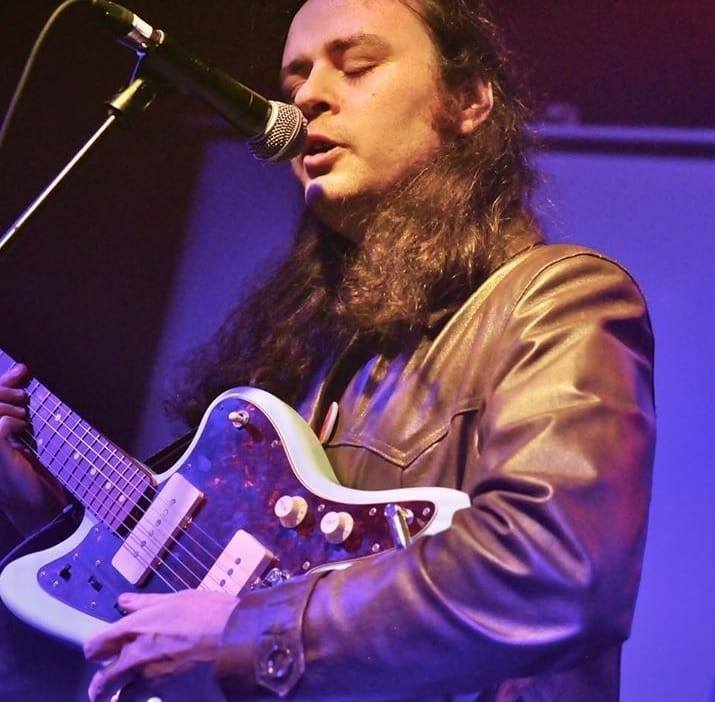 Liamosino - 'Samhraí Imithe'
Liam Mckeown has been busy conducting some home experiments while moonlighting from his role fronting Birmingham-based psych rockers, Brain Food. As well sharing Brain Food's psychedelic leanings, 'Liamosino' is informed by his love of world music - he cites the likes of Tinariwen and Goat as influences.
Liam describes this combination of textures as, 'A pulsating trip to the swap', and his debut single, 'Samhraí Imithe' is exactly that. Underwater guitars swim and swirl, flanked by a quivering double tracked vocal soaked in subtle modulation.

Production-wise, the track maintains the distinctive rough edges of a home project while offering something brave and expansive, a credit to Mckeown's ability - along with the mastering nous of Megatone Recordings' Mark Gittings.

Liamosino's self-titled debut EP is set for release through Setting Son Records, with date announcements due in the coming weeks.

How can I get featured on the Spotlight blog?
Our Spotlight blog is compiled every month from fresh new music submitted to us by our members. We want to hear from you!
We select 5 of the best tracks from our members to champion on Spotlight. As well as being featured on our new music blog, your track will also be played on our monthly Amazing Radio show, get a free release package from CD Baby, plus the 5 tracks are also forwarded onto a select bunch of music industry professionals...including folks from Big Life Management, Club Fandango, Decca Records, Memphis Industries, Rocksound, DIY Magazine, Transgressive Records and The Great Escape. Find out more about Spotlight here.

To be in the running you'll need to sign up as a member to The Unsigned Guide, then follow the instructions in your Welcome email to submit a track for Spotlight consideration to us.
Members of The Unsigned Guide get access to our huge directory of over 8,000 UK music industry contacts , spanning 50 areas of the music business. Check out our quick video to find out more about the directory & other services we provide to help emerging bands and artists.
---
Tags
Unsigned and emerging bands and artists can submit their tracks to Spotlight new music blog