Musicians! Tips to improve your online presence
Blog by Stef Loukes under Media, Selling & Distributing Your Music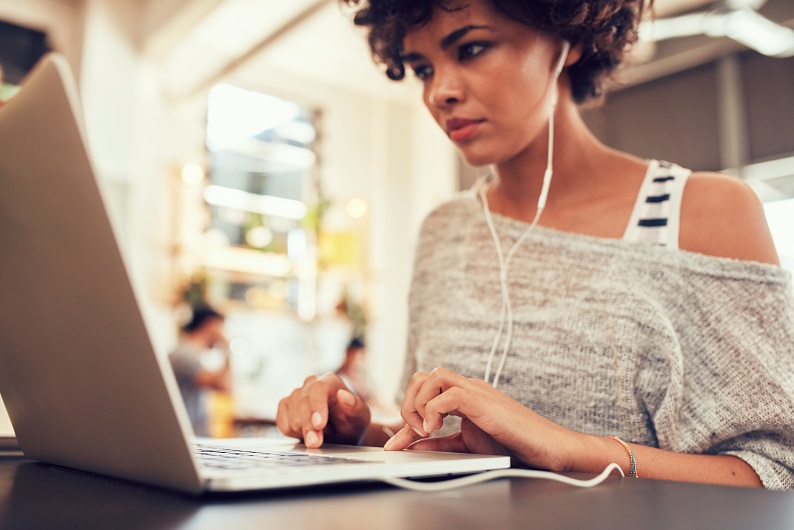 When we get music sent to us for our Spotlight blog, we're always keen to have a quick nosey on what that band or artist has been up to. Stalking a band online gives us a fuller picture of where they're at, and whether we think they've reached the level where they'd benefit from some coverage. As we're clicking around, it is frighteningly common that we're confronted with one of these:





Or maybe one of these:





Although it may seem trivial - it doesn't reflect too well on an artist and provides a severe disruption to our snooping. We might persevere, but what about that new potential fan that was going to give you a like on your Facebook page, or that A&R person who wanted to scope out your website?

With gigging off the agenda for the foreseeable future, now is the time to give your online presence a bit of a spring clean, and we've compiled a few tips and resources to help.


Link to other platforms
This one takes 5 minutes to fix so no excuses here! As we've touched on already, dead links on profiles, websites and in emails are a needless no no. Take a bit of time to ensure that you're keeping the links updated on every platform that you appear on. Most platforms provide a section to link to your other socials and it is silly not to. Make it as easy as possible for fans and music industry types to find out all of the places you like to hang on the interwebs.






Verify Spotify, Apple and YouTube accounts
There is also an opportunity to make new connections on streaming platforms - Apple Music, Spotify and YouTube all allow for artists to claim their profile. Claiming provides extra scope for personalisation; profile pictures, biogs, live dates, playlists and social links. And it also makes you look dead fancy with that verified tick. For added bonus points, you could also claim your artist knowledge panel on Google. This will make you super Google-able and links nicely to all of your streaming and social platforms.






Merchandise
Merch is a real money spinner for touring bands, so this is another valuable source of income taking a big hit amidst the lockdown and social distancing measures. If you have been putting off selling to fans online, you could be missing out on a big opportunity. Many fans are eager to support their favourite bands through the current crisis and buying merchandise is one of the most direct ways to do this. There are loads of ways to sell your products online, but three of the most popular for musicians are Bandcamp, Music Glue and Big Cartel.




The features and pricing vary for each of the stores, so do some research before you dive in. Bandcamp's merch store is nice and easy to set up and offers discount codes, track/album codes, pre-orders and 'pay what you like' options. If you're looking for customised features and integration into a website - Music Glue and Big Cartel might be more your bag.

Have a hub
Once you have your social platforms in order, it might be time to start thinking about a website. A good website can act as a central hub to project your personality and promote your music. Whilst socials and streaming platforms are likely to offer more opportunities to grow and engage with your fanbase, a website offers a level of personalisation not available elsewhere. Whether it is a more traditional webspace that reinforces your brand, or something entirely different, there is a lot of scope for creativity here.




Of course, a bespoke website can get a bit pricey - but if you don't have the web design skills (or a generous web designer friend), there are options to get you started. Wordpress, Squarespace and Mailchimp all offer drag and drop website builders with a lot of customisation options and have the added advantage of being fully responsive and mobile-friendly. Prices range across all of these services, but Mailchimp are currently offering free domains and a website builder (until 31st May 2020) - so that is definitely worth checking out.

If you're just after a place to link to your socials and sell tickets and merch, we've already touched on Music Glue too. Their online stores are customisable and they specialise in working with musicians, so you're in safe hands.


---
Tags
Tips for bands and musicians to improve their online web presence