The Unsigned Guide Spotlight: February
Blog by Jamie Hamilton under Artist Managers, Creative & Branding, Finance, Law & Music Business, Live, Media, Music Publishing, Music Training & Careers, Record Labels, Recording & Production, Selling & Distributing Your Music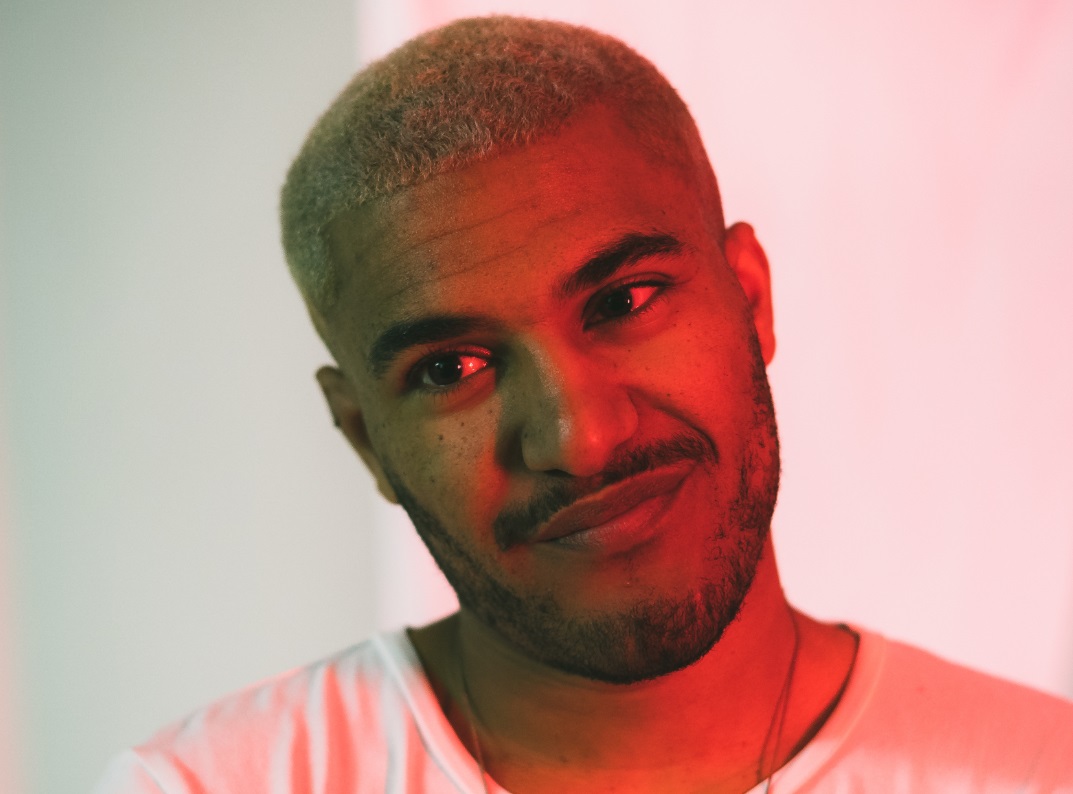 Vzion - 'ANYWHR'
Although Vzion is a solo project, it is one that thrives on collaboration. Taking his inspiration from alternative pop, RnB and electronica, his like-minded musician friends often chip to assist with live performances and songwriting. Comparisons with Frank Ocean and Disclosure have bagged Vzion features on BBC Introducing Manchester and BBC Sounds, along with a support slot alongside Crazy P at Gorilla, in his native Manchester.

ANYWHR is a contagious melody-driven R&B track powered by vocoders and laid back beats. An arpeggiated staccato synth fades in and out of time, which is jarring against the backdrop of rich, pop production. With its lengthy 5:24 running time and expansive instrumental section, there is definitely an ambition to push at the boundaries of pop.

Lyrically, it was written from the perspective of a friend whose relationship is breaking down. Vzion injects a spontaneity and emotion into his vocal delivery that cuts impressively through the heavy processing.


The collaborations continue for Vzion in the coming months, as he looks to work with designers and animators to bring to life some visual concepts for his live shows. He's also got more singles, more gigs and a couple of festival slots on the horizon, check his socials for fresh goings on.

Website Facebook Twitter Instagram YouTube Spotify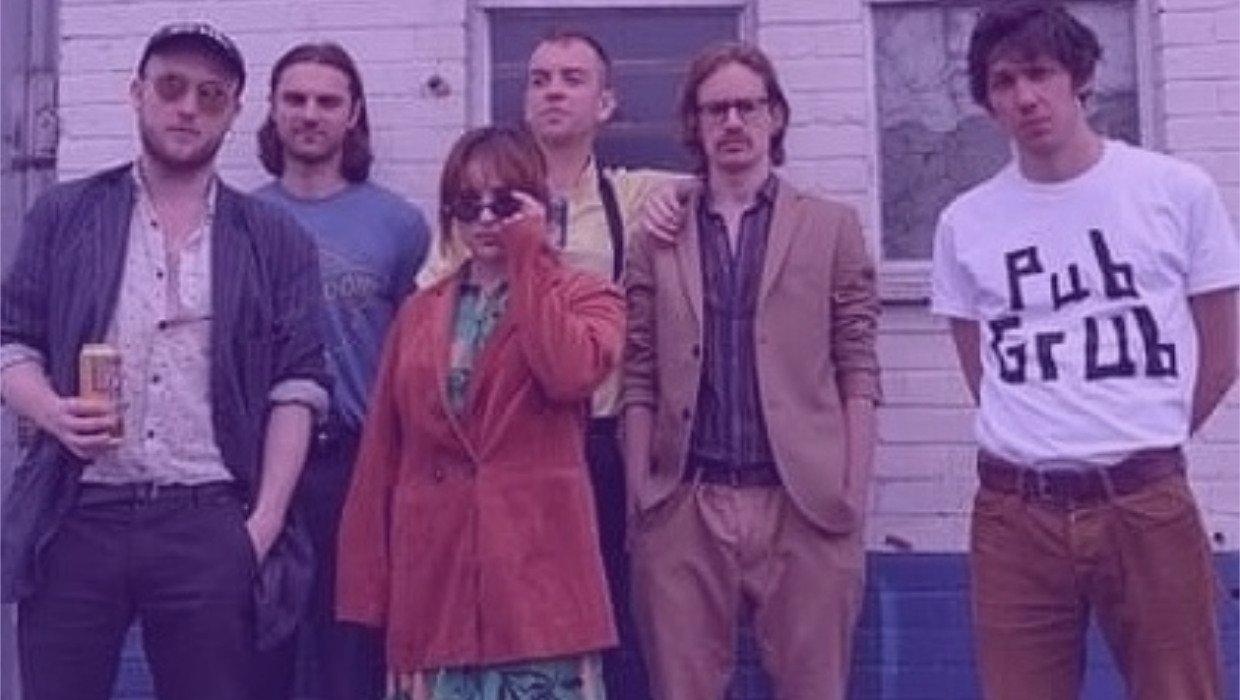 Adam & Elvis - 'Dr Badtouch'

As the Adam & Elvis family has grown (they are now a 7-piece), so too has their gloriously esoteric sound. Their macabre slant originates from the cynical wit of those that they admire: HMLTD, Richard Hell, Leonard Cohen, Derek and Clive, and the short stories of George Saunders. They translate these influences especially well in their live performances; pulsating with an undercurrent of restless punk energy.
'Dr Badtouch' stems from vocalist, Patrick, seeing the shelves of the library that he works at rapidly filled with self-help books in recent years:
"It's crazy how popular it is, and they all seem to say the same thing, 'Try and be healthy and ambitious without being too hard on yourself.' These are perfectly fine messages, but these books don't consider socio-economic factors... Dr Badtouch is about the limitations of the placebo effect - you can build yourself up all you like mentally - but there are plenty of other disruptive factors that must come into consideration."
This message plays out on top of a creaking piano, accompanied by a jaunty ensemble of sax and synth. Twisted lyrics wrap around branches of dark humour - like a party in a graveyard.
If you want to see them do their live thing - which we can strongly recommend - Adam & Elvis are touring the UK in mid-Feb. You can explore the full list of their upcoming shows on their Facebook page.
Facebook Twitter Instagram YouTube Spotify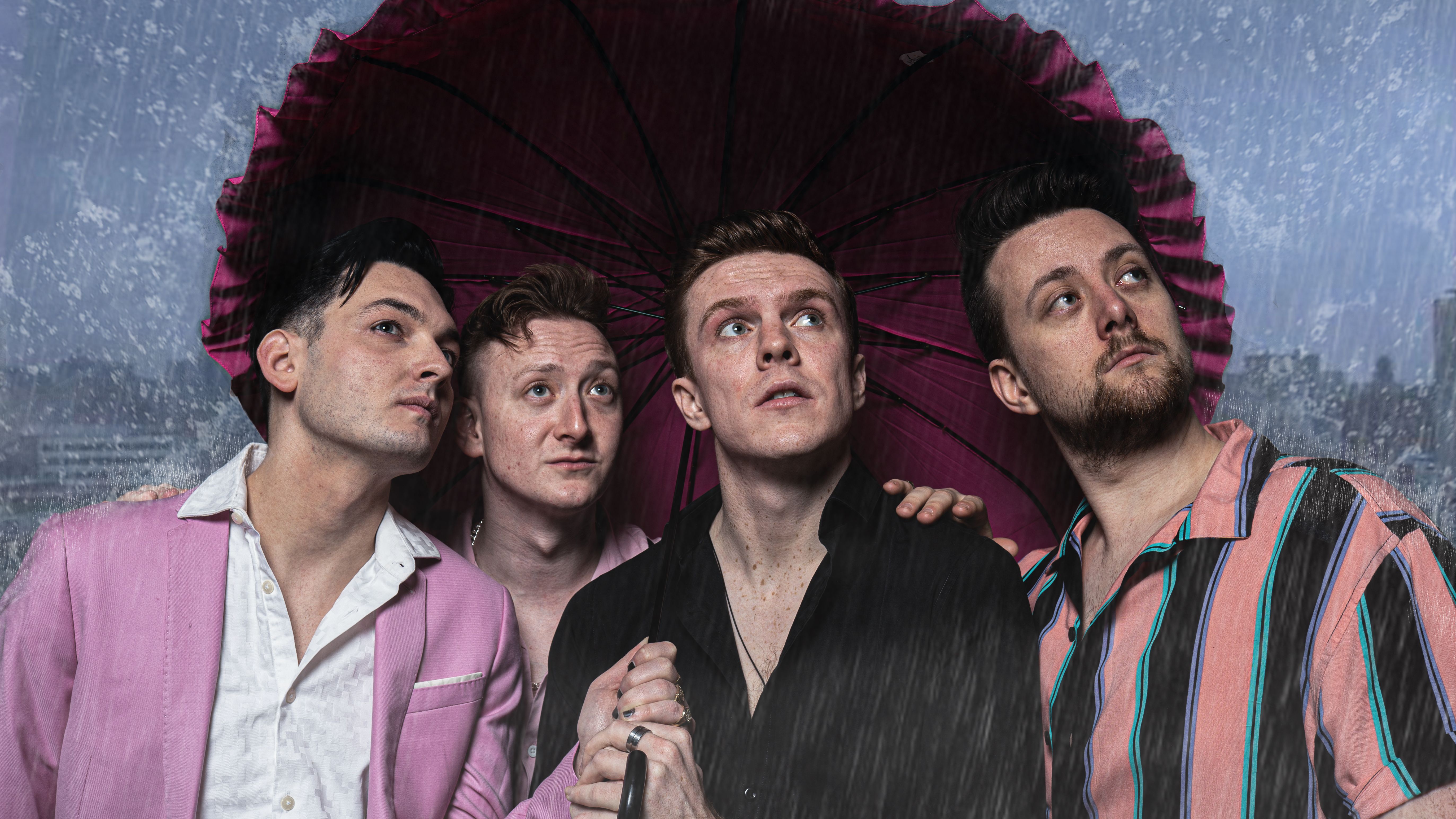 The Naked Feedback - 'Echo Echo Echo'
Energetic, driving, infectious - just a few adjectives that spring to mind when 'Echo Echo Echo' springs into action. Glasgow 4 piece The Naked Feedback are a little less easy to label however, straddling a variety of styles hinging on rock, but deftly weaving them into a more unique signature sound. Keeping things fresh and fans on their toes seems to be The Naked Feedback's primary MO.

Doing things slightly differently and stirring things up seems to come with the territory for the band, even unexpectedly at times, as their 2018 video for 'Something Wicked This Way Comes' demonstrates. Filmed at a local church, and depicting the story of a cult and an individual who rebelled against the cult itself, the video was condemned by the Church of Scotland who hot-footed it to the local press to share their disdain. Unintentionally on the church's part, the story then sparked debate online about art and performance, and built so much traction that it spread to other papers around the country. Before they knew it, The Naked Feedback wound up on the front page of 7 national newspapers and gained a great deal of free exposure. You know how the saying goes, 'There's no such thing as bad publicity'.

There have also been many genuinely positive highlights for the band too; playing the Jack Daniels Sound Of Summer UK battle of the bands and winning the Scottish Regional championships, their first overseas gig in Amsterdam, and being selected by Frank Carter of Frank Carter & The Rattlesnakes as one of his favourite unsigned Scottish acts.

And more achievements look to be on the horizon - 21st February will see them play their first headline show at The Amsterdam in Glasgow, which is already sold out. They'll also be performing in London in March, plus expect more music videos, new music and UK gigs on the agenda too. Looks like 2020 is going to be a whirlwind for The Naked Feedback, and we're already strapped in for the ride.

Website Instagram Facebook Twitter YouTube Spotify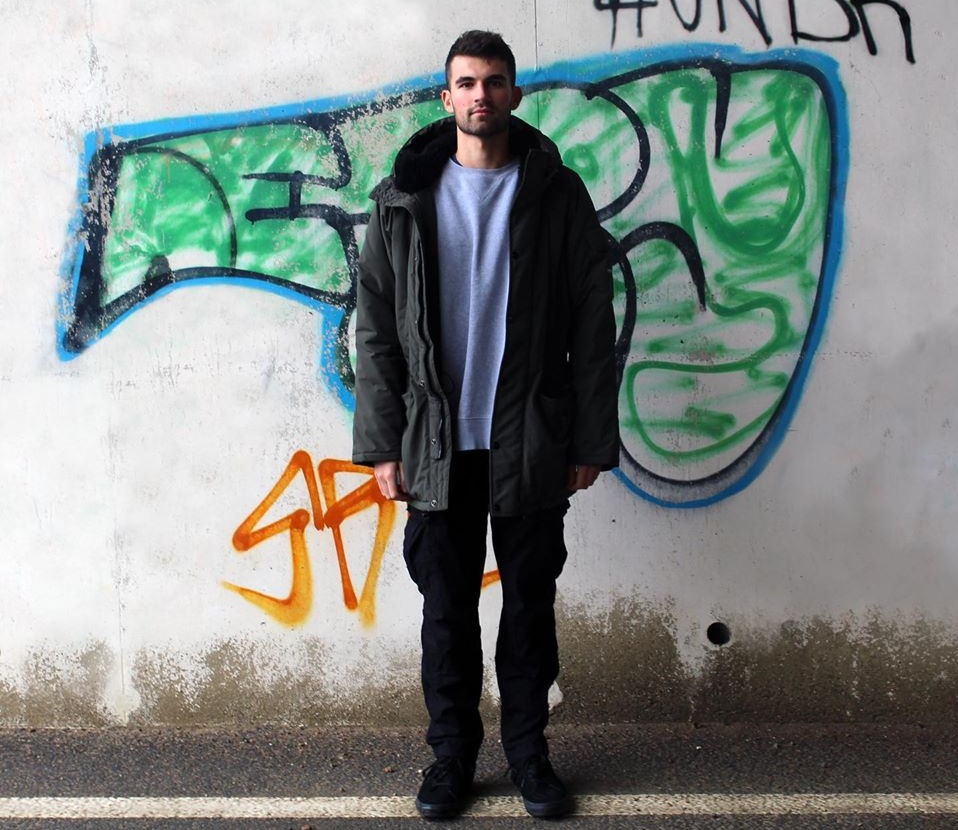 RUNDR - 'When Ur Garage Breaks'
'When Ur Garage Breaks' was crafted by DJ and music producer RUNDR, a.k.a. Alex Underwood, whilst he was meant to be busy working as a sound tech as a conference. But when creativity strikes, you have to ride the wave…

The track merges together a deep 'n' dirty bassline, a big drum & bass beat, and ethereal tones, interspersed with old skool samples. Just one listen will transport you back in time to a 90s rave in a field.

Taken from his debut EP, RunDone, this collection of electronic tracks pulls upon a wide ranging spectrum of influences, taking in everything from Reggae, Funk and Hip-Hop, to Jazz, Breaks, Electronic, Jungle and Drum & Bass.

With NTS Radio and BBC Introducing Cambridgeshire quick to recognise RUNDR's talents and push his releases to a wider audience, we think they'll be just as excited as us about another project that Alex has in the pipeline. He informs us it's a "more Hip-Hop inspired, slower tempo project". For now, we'll have to be patient but we'' be keen to hear from electronic treats from Alex when they drop.

Bandcamp Instagram Facebook Spotify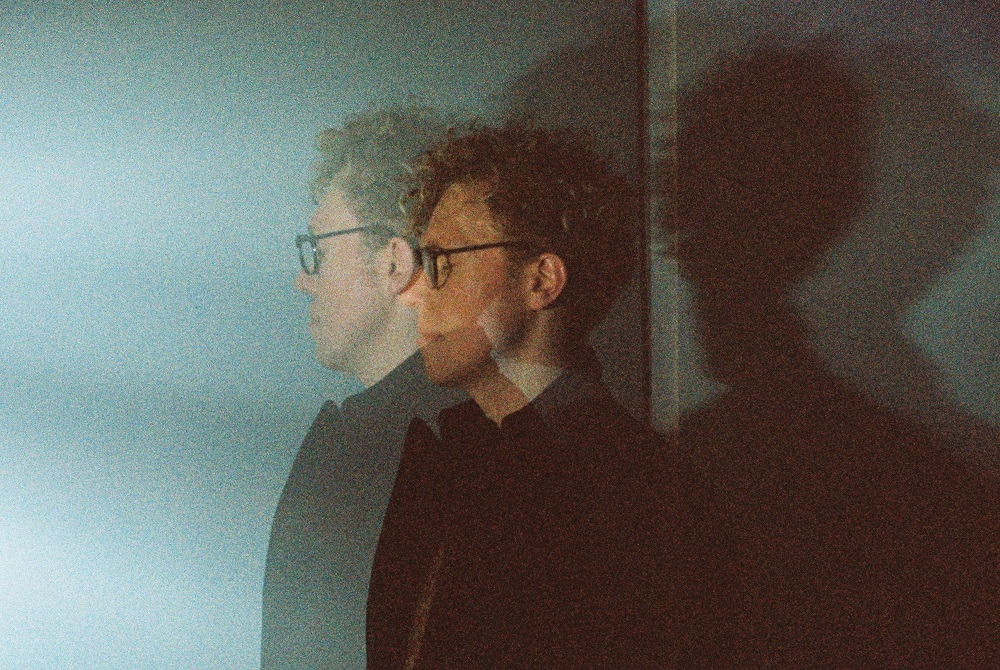 Night House - 'Blackout'
Night House combines the songwriting nous of Brighton-based multi-instrumentalist and producer, Nick Williams, with the considerable talents of an ensemble of Brighton musicians. Robin Squirrel (cello) and Alfie Weedon (double bass) are the other permanent members, joined by James Purvis on drums, Andrew Stuart Buttle on violin and Juan Torán on electric guitar. Despite performing alongside the likes of Ben Howard, Willy Mason and The Magic Numbers, the real highlight of the Night House project for Nick has been their European dates, "We've made loads of close friends across Europe from touring and I love nothing more than hitting the road in the van and reconnecting with everyone's lives."

There is an especially strong excuse to get back out on the road this year, with the release of the band's debut album, 'Everyone Is Watching From Afar', mixed by Dan Brown (Massive Attack). Their latest single, 'Blackout', has already been shown some love by Clash Magazine for its, "Hushed tones interlocking with sedate elements", and now it's our turn.

The track examines jealousy and toxic masculinity through the lens of dark, electronic-infused folk.

"It focuses on how easily we can lose our perception of reality when our we're taken over by insecurity. Lyrically the idea came after a particularly eventful lock-in at a bar in Brighton I worked at. For this song it was important to me that the music mirrored the lyrics, adding blurred late-night club vibe to our minimal electronic folk sound."

This concept was crystallized while on tour with bassist, Alfie.

Combining more traditional cello, double bass and orchestral elements with drum pads and gothic production makes for a hypnotic listen. As Blackout builds to its careful crescendo, it is clear how much thought has gone into the construction of the Night House world. Each synth, sample and note is measured to deliver a subtle but impactful blow.

Keep an ear to the ground for Night House's next single, 'Bloodlines', released on the 28th February. After that, they're off on tour culminating in a big hometown album launch, at Brighton's St. Nicholas' Church on 27th March.


Website Facebook Instagram Bandcamp YouTube Spotify
How can I get featured on the Spotlight blog?
Our Spotlight blog is compiled every month from fresh new music submitted to us by our members. We want to hear from you!

We select 5 of the best tracks from our members to champion on Spotlight. As well as being featured on our new music blog, your track will also be played on our monthly Amazing Radio show, and the 5 tracks are also forwarded onto a select bunch of music industry professionals...including folks from Big Life Management, Club Fandango, Decca Records, Memphis Industries, Rocksound, DIY Magazine, Transgressive Records and The Great Escape. Find out more about Spotlight here.

To be in the running you'll need to sign up as a member to The Unsigned Guide, then follow the instructions in your Welcome email to submit a track for Spotlight consideration to us.

Members of The Unsigned Guide get access to our huge directory of over 8,700 UK music industry contacts, spanning 50 areas of the music business. Check out our quick video to find out more about the directory & other services we provide to help emerging bands and artists.

---
Tags
Unsigned and emerging bands and artists can submit their tracks to Spotlight new music blog