The Unsigned Guide Spotlight: December
Blog by Jamie Hamilton under Artist Managers, Creative & Branding, Finance, Law & Music Business, Live, Media, Music Publishing, Music Training & Careers, Record Labels, Recording & Production, Selling & Distributing Your Music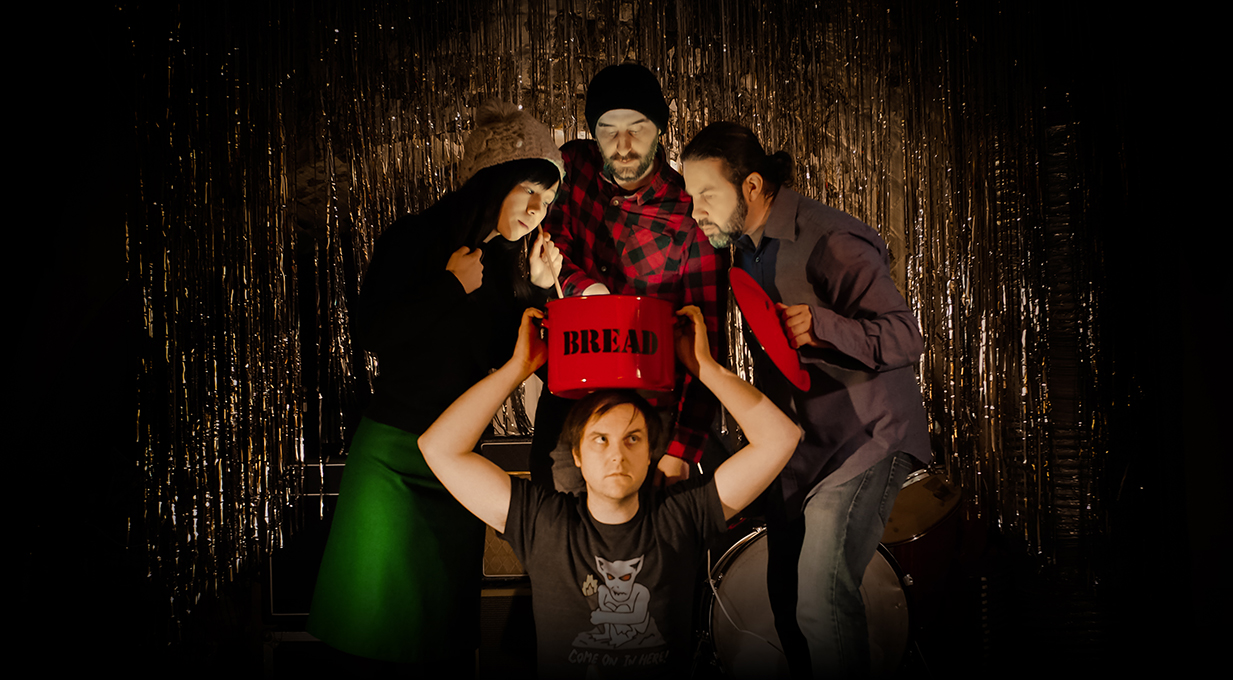 As 2019 rolls to a close, we make sure we go out on top with 5 more Spotlight bangers for December!
Mount Forel - 'Witney'
Mount Forel are a properly global affair. Its members have collectively lived in Colorado, Osaka, Tokyo, Dunedin (New Zealand), Derry, Manchester and The Wirral. All of this life experience adds up to a novel take on noisy alt-rock. Their live performances are usually as colourful and varied as their backgrounds. From blindfolding the audience to mid-set wall mural painting - you can expect the unexpected when rocking up to a Mount Forel show.

Their debut album was recorded in Witney earlier this year and as a band so defined by places, their surroundings were always going to leak into the music. In 'Witney', this osmosis took the shape of an astute political observation:"We were recording our album in Witney. It's the most conservative place we've ever seen, where David Cameron and his friends live in a perfect millionaire's bubble. We listed a bunch of things going sour right now like inequality, climate change, false is the new norm and air quality, then wrote a song about a town where none of these ills seem to exist; our own little Witney so to speak."
There's a sad longing in the song's lyrics that kicks against the hazy, dreamlike texture of the production. It is a poignant contrast; a reminder that no matter how simple the foundations of a kinder society may sound, there are always existing structures to push against it.

Mount Forel's next single is called 'Silicon Valley' - so it sounds as if they're making a habit of this whole 'politically-hued-place-name-rock' business. This track, along with their debut album 'Small Worlds', is earmarked for release in February 2020, followed by a nationwide tour. If you can't wait until then, their next show is at The Finsbury, London, on 11th January.

Website Facebook Twitter Instagram Spotify YouTube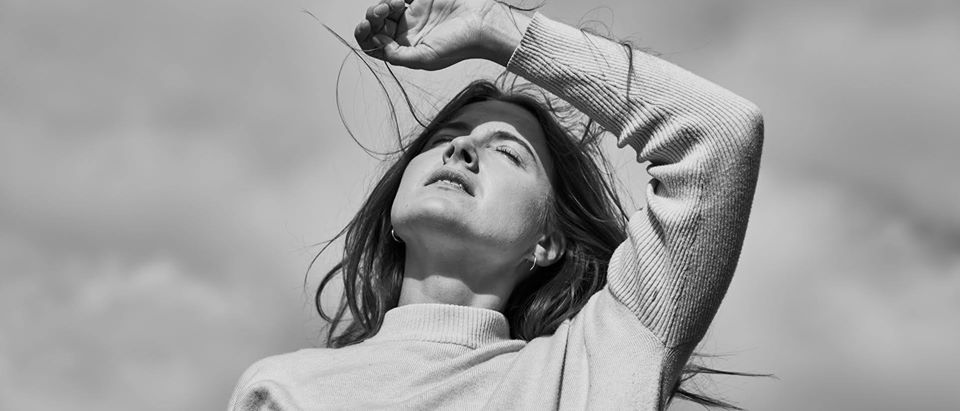 Lucy Barton - 'Road Runner'
Never quite plucking up the courage to join the school choir, Lucy Barton has taken a slightly different creative route than your usual songwriter. After taking an interest in fine art and animation at school and college, she found herself studying sound art at Wimbledon College. This path has had a huge influence in the way she approaches her music making, and has given her a space to experiment with her voice in unique ways.

'Road Runner' treads the line between pop and alternative electronica, a balance managed capably by producer Silas Black. Despite its glitch-pop top coat, there is a raw vulnerability to 'Road Runner' that is accentuated by Lucy's distinctive, breathy delivery. Lyrically, it is an internal conversation with her own critical voice. She has had to overcome her fear of singing in public to get to this point, which is no small feat. According to Lucy, there was a definite therapeutic element to the song's creation:
"Writing Road Runner was pure catharsis for me. Self-doubt can seem insurmountable, so finding a route to escape the negativity and overcome the critics is vital in our pessimistic society. Road Runner is fierce – it has attitude and personality – it embraces strength."
'Road Runner' is out now to stream to your heart's content on all the usual platforms and there are more singles on the horizon. Lucy also puts on a mean show with her band so you'll want to keep an eye out for her hitting your neck of the woods.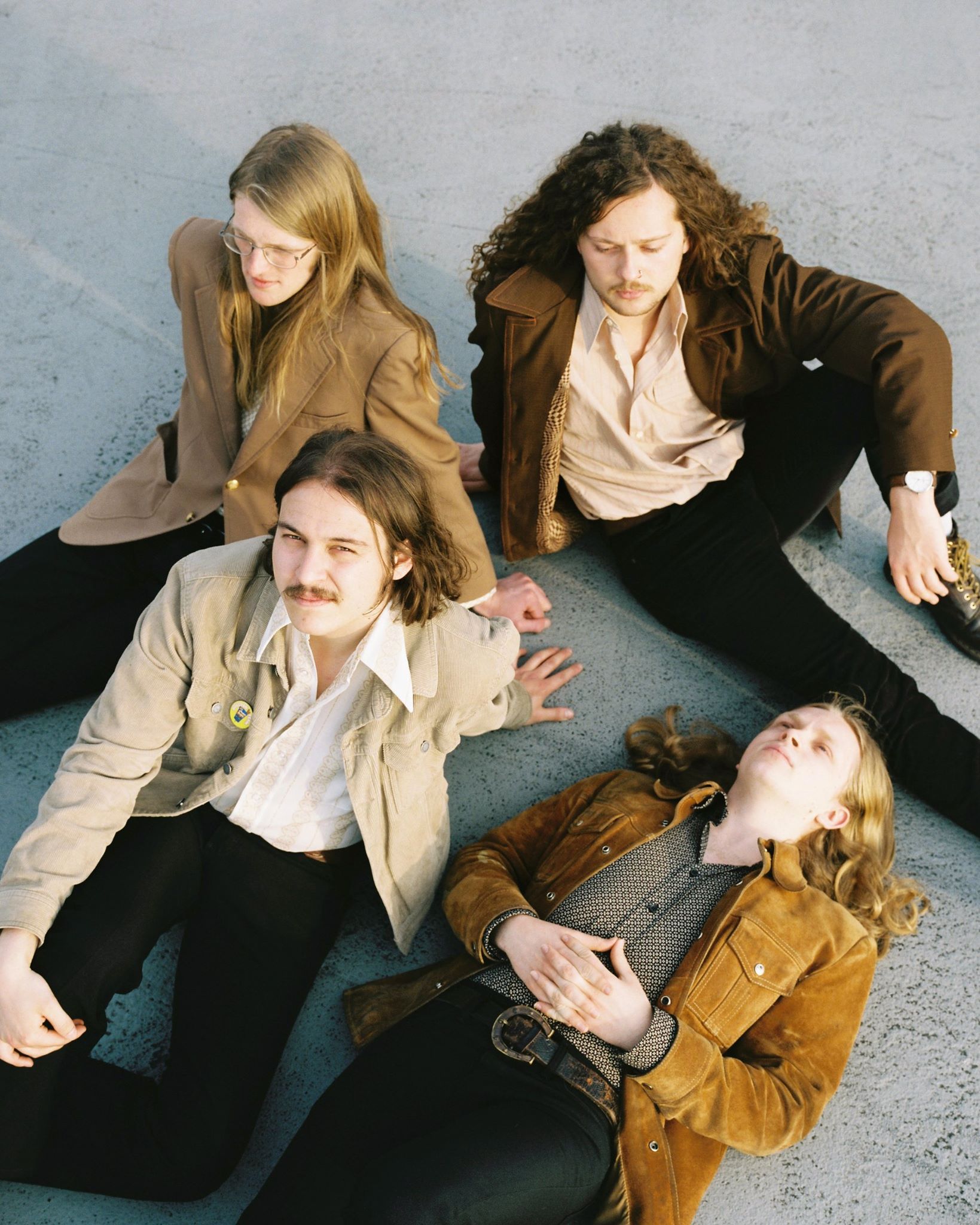 Captain Süün - 'Melted Sea'
Captain Süün look as if they have stepped out of a time machine from 1969 and they're here to remind us how a guitar should really sound. They've spent the past few years delivering this pressing message to us hapless modern folks, supporting LA's Levitation Room as well as touring France with garage-psych Texans, Holy Wave. Recently, they've found themselves in the studio working with producer Margo Broom (Fat White Family, Phobophobes) cooking up some new material at Hermitage Works Studios.
A fruitful result of these sessions is the nostalgic waltz of 'Melted Sea'. These sepia tinted textures are far from accidental:

"It started out by us wanting to write one of those classic love songs, with some cliche key changes and emotional solos, and it kinda developed into a full fledged song by the end of a rehearsal."

It definitely sounds like they've hit their target with this organ infused hit of psychedelic rock.

Captain Süün's final show of the year will see them supporting The Blank Tapes at The Windmill in Brixton. It's on 16th December and there are still tickets so get involved.

Instagram Facebook Twitter Spotify YouTube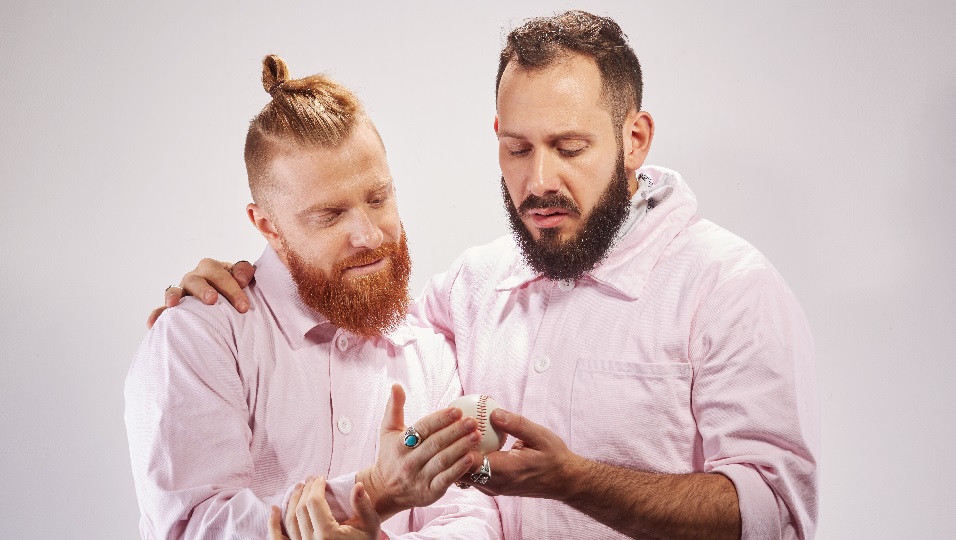 Rival Karma - 'Apocalypse Boogie'
Rival Karma have us dancing towards oblivion in their latest offering... And the self-proclaimed 'ninja rock' duo don't seem particularly fazed by the world's end. 'Apocalypse Boogie' is a buoyant, hedonistic rock gambol packed with enough riffs to start a riot.
"The track is our interpretation of a post-apocalypse (or impending-apocalypse, rather) scenario, where mankind is doomed, and we give in to pleasure and debauchery and the deliciousness of life for the last moments that remain. Imagine the end of the world is coming to an end, and this is your last dance."

It isn't any wonder they're in the mood for dancing. Their debut EP has been racking up streams into the hundreds of thousands on Spotify and they've just returned from a run of European dates with one of their favourite bands, Reignwolf.

Lola Blu's abstract cover art encapsulates this sense of mischief admirably, whilst producer Sam Miller (Temperance Movement, Razorlight, VANT) clearly identified exactly what the band needed from behind the studio glass. Like Black Keys on Red Bull they stomp unflinchingly onwards.

They'll be heading into the studio in early 2020 to record their next EP, with gigs in L.A., Spain and a full UK tour on the to-do list. So there's still a bit more time for some dancing before that apocalypse.

Website Instagram Facebook Twitter Spotify YouTube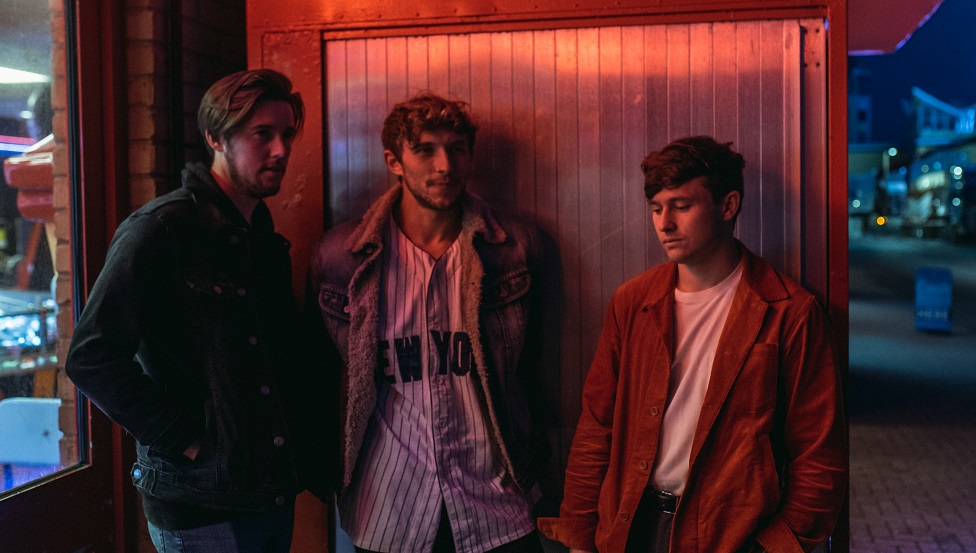 Crystal Tides - 'Deserter'
Crystal Tides' musical grapes were fermented on the South Coast of England, in the sun soaked climes of mid-noughties indie. Resultantly, their vintage is light and summery with big choruses and a modern aftertaste. The band also have the same good old fashioned indie work ethic - building up a hearty following through relentless gigging without shirking their social media duties. The Wombats didn't have to compete with the burden of posting 'engaging content' across multiple platforms back in 2004. They've had their fair share of exposure as a result of all this hard work - their biggest moment coming as they were invited to perform at the Etihad Stadium before Manchester City's Champions League fixture against Liverpool.
Relationships between band members are notoriously hard to manage. Ask Liam and Noel. 'Deserter' tackles the departure of an ex-member of Crystal Tides in a flurry of infectious confession:

"The song is about a former band member and close friend who left the band for reasons unknown and unexplained to us; someone that we thought we were close with but just left out of the blue and has now cut all ties with us. It represents our feelings about this loss and the uncertainty it has caused for each individual member, and also collectively as a band."

Maybe this feeling of betrayal has injected a new urgency into the band, as there is a defiant energy to Deserter. The verses bounce in a gleefully indie pop fashion; like a beachball in a seaside town. Vocalist Billy's impressive range elevates the chorus further, reinforced by a subtle synth line that acts as the bait to the melody's hook.

As 2019 draws to a close, Crystal Tides are looking forward to their first full UK tour in January. Their next single is due on Valentines' Day 2020, which is romantic. Deserter is out now.

---
Tags
Unsigned and emerging bands and artists can submit their tracks to Spotlight new music blog