Growing Your Career in Music Industry 2.0
Blog by Beatchain under Artist Managers, Selling & Distributing Your Music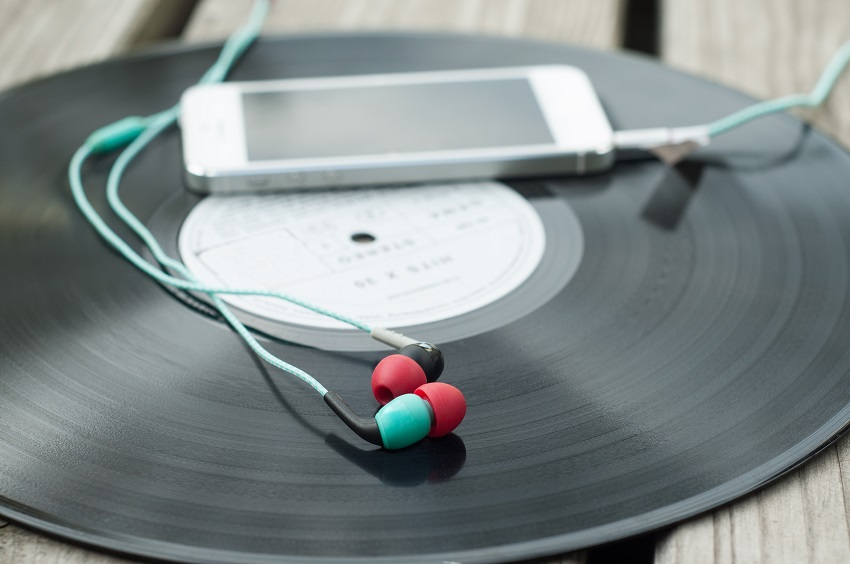 This blog is contributed by Beatchain, a service that provides the functionality of a major label, distributor, promoter and manager in one place, empowering creators to build a career and a brand on their own terms. Offering music distribution, fan insights and social media management, Beatchain provides a powerful all-in-one tool to help artists grow their career globally.


So you want to make a career out of music? Just get your tracks on the big streaming sites and the money will come pouring in, right? Before you know it, you'll be buying your own sports franchise, all those rare postal stamps you've always wanted, and a pet dolphin called Warren. Well, it's not quite that easy.

As re-affirming as it may feel to see your tracks up there on massive, global music services, the payout for streams is not as kind to artists as physical music sales used to be.

Now, using the US market as the example, to make US monthly minimum wage ($1,472) from streaming alone, it's estimated you need over 200,000 streams per month on Apple Music, or well over 300,000 on Spotify. Artists can no longer expect their fans to pay £10 to own an album when it's possible to listen for free on ultra-convenient streaming services.

So has the industry has been ruined by technology? Should I just pack away my mics, bury my guitar in the garden and throw my piano off a railway bridge? Well, no. You need to adapt.

Streams are just one component of making a living out of music. Emerging artists need to stop looking at recorded music as just a way to make money, and instead use it to create and grow relationships with fans, who will support their career financially through other means, the most important of which is buying tickets to shows.

For every door technology has closed in the music industry, it has opened a couple of windows. In fact, talented artists who are prepared to put in the hard work have more opportunity than ever to make a living out of their music. And if they want to, they can do it entirely on their own.

We've put together a checklist of areas you should be focusing on to help grow your career in Music Industry 2.0.


1. Streaming
So I'm not going to get much money per stream. But what else do I get? Streaming services now offer a number of features to help new listeners discover your music. And the best bit: most of these features don't cost you anything to take advantage of.

An important feature is playlisting. This includes user-generated playlists, editorial playlists and more recently, algorithmic playlists, which spot patterns in the habits of individual listeners and suggest new music that matches their tastes. Getting on a playlist can potentially expose your music to millions of new listeners.

To increase your chances of getting playlisted, you should submit your music for consideration by playlisters in a number of ways:

* Contact playlisters directly (can require some mild internet-based stalking investigative work to find the curators' email addresses/social media accounts)

* Use 3rd party pitching sites like SubmitHub (free and paid options) and Playlist Push (very paid!) to get your music in front of playlisters and bloggers.

* Submit tracks directly to editorial teams at streaming services like Spotify for free.

Being on a playlist is usually temporary, so make sure you get more than just streams out of it! Playlist followers discovering your sound need somewhere to find out more information about you. This could be your website or your social media accounts, but they're most likely to click on your profile on Spotify or Apple Music (or whatever platform they're listening on). Make sure you've claimed your artist profiles and filled in your bio and other info. Some streaming sites provide free tools to help artists communicate with their fans, and keep them up to date with the latest releases and shows.

And it's not all doom and gloom on the streaming revenue front. Not in the long term anyway. Remember, artists continue to get paid every time a fan listens to one of their songs. If a fan streams it a couple of hundred times over the years, more revenue will be generated than would have been made from the sale of a single.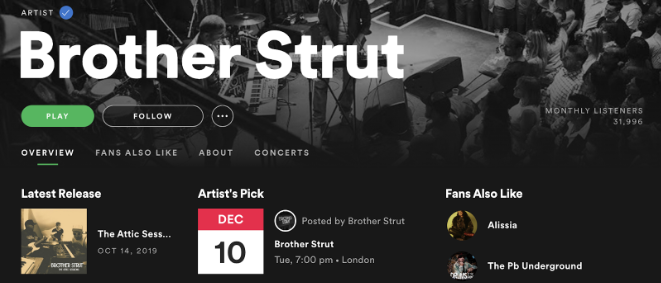 2. Social Media
Imagine you're a manager, label or venue. Where is the first place you're going to look to decide if an artist is worth signing or booking?

A quick glance at an artist's social media pages can tell you a lot. Do they have an existing fan base to tap into? Are their followers engaging with their content through likes, shares and comments? Is the artist willing to work hard to produce regular content and engage their fanbase? In short, is the artist demonstrating that they have the appeal and drive to be successful?

Social media pages are free to set up and maintain, so there's no excuse for not being present on all the major platforms. If not, there's a good chance you're missing out on opportunities to communicate with existing and potential fans. We recommend that you have the following set up for your artist:

* Instagram

* YouTube

* Twitter

* Facebook Business Page (not a user profile!)

These all give you the ability to communicate with and grow your fanbases. If you can keep a steady stream of engaging content going out to each platform, you increase the likelihood of fans streaming your music, buying a ticket or t-shirt, or sharing your content with their friends.

If you're struggling to stay on top of all your pages, there are free tools available to help you schedule your posts out and keep an eye on how much engagement they're creating.


3. Digital Ads
Advertising no longer means forking out on huge TV, and radio commercials, or paying for billboard and magazine space. You can now use Facebook and Instagram ads to insert your videos directly into people's social media feeds, with ad spends as low as a pound a day!

Providing you get your content and your targeting right, it's possible to pick up new fans for pennies! You also have the ability to target fans in specific countries and cities, and build up local fan bases to help you sell out bigger venues on tour.
There are a number of examples of independent artists who have credited Facebook Ads as being the catalyst for their success. Notable examples include UK Funk & Soul band Brother Strut, who grew their fanbase to the extent that they were able to sell out major London venues without a promoter, manager or label, and Hip-Hop artist Lucidious who increased his monthly Spotify listeners from just 150 to over half a million in the space of three years.


4. Website and Mailing Lists
There are now a number of services available to help you host and build a band website for a small monthly fee.

Your website acts as a central place from where your fans can see where you're touring, where your music can be found and where they can follow you. Like we mentioned with your social media pages, an up-to-date, professional looking website is another big indication to third parties that you take your music career seriously!

Mailing lists offer yet another method of communication with your fanbase, and often the people who are willing to give away their email addresses are your most engaged fans. Unlike social media posts, emails can't be so easily scrolled past or missed, so mailing lists can be crucial for helping to sell out a show or promote your new music. Just make sure that you treat your email subscribers like they're in an exclusive club, and don't just email them when you need to sell something! Try offering up free tracks, discounts and content that's not publicly available e.g. a link to an unlisted YouTube video.


5. Analytics
One of the most important messages we like to convey to emerging artists is 'Use Your Data!' In Music Industry 2.0, artists have more access to analytics than ever before. Those who make an effort to engage with their data can massively improve their decision making and career choices. To give some basic examples, looking just at your Facebook and Spotify data can tell you:

* Which cities you have large followings in

* Which songs and social media content your fans enjoy most

* Age demographics of your fans

* Common hobbies and interests amongst your fanbase

* Which other artists your fans listen to

From this data, you can make conclusions about where to tour, what content to put out, who to target with adverts and even who to collaborate with.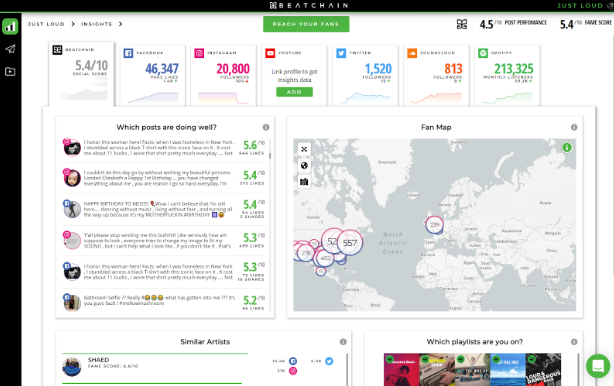 Conclusion
Your fan base is your most important asset. Make use of every method of communication you have to keep it engaged and growing, and ensure you are using data to inform your decisions and give your fans more of what they want.
Growing a successful career in music requires more than just talent. It needs hard work, dedication and more hard work!

Fortunately, there are now so many opportunities and activities you can partake in to create a bigger market for your music, and a number of free tools available to make your hard work easier. Keep working, keep communicating, and keep an eye on the data!


---
Tags
Beatchain offer advice on promoting music