PMT Recommend: 5 Cheap Studio Monitors That Don't Suck
Blog by Professional Music Technology under Recording & Production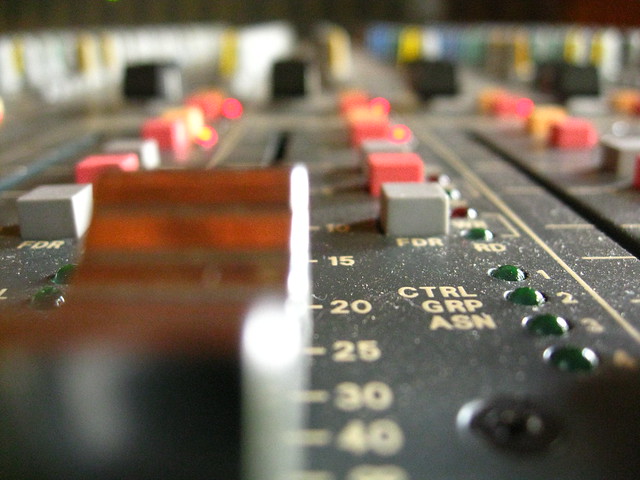 This blog is contributed by Professional Music Technology, the UK's leading instrument retailer with over 25 years experience and 16 locations nationwide. PMT's megastores are packed to the rafters with the latest Guitars, Drums and Hi-Tech gear and they have everything a musician needs from leading brands in the industry.

The Unsigned Guide has partnered with PMT to offer members an EXCLUSIVE DISCOUNT using the code "THEUNSIGNEDGUIDE" at checkout. Head over to www.pmtonline.co.uk now to see what they have on offer. (*Discount applied at checkout. Offer excludes sale items or orders using finance packages.)


We've compiled a list of the best cheap studio monitors that don't suck, perfect for those bedroom producers out there and those with limited space and budget.

These studio monitors prove that you don't have to spend a fortune to get a good sound at home. They're also priced way under £200 so you're not blowing the bank when you decide to upgrade from those rubbish PC speakers you're using – yes, we're looking at you!

Here's our top 5 cheap studio monitors that'll help you make the right decisions when it comes to recording, mixing and mastering.


1. Adam T5V Nearfield Studio Monitor

First up we have the Adam T5V Nearfield Studio Monitor. At just over £100, you're getting the ultimate small room studio monitor that you can rely on.

This has an impressive frequency response between 45Hz and 25kHz, which makes it perfect for nearfield monitoring and ideal for those who want to make critical mixing decisions.

The newly designed polypropylene 5" woofer and rear-firing bass-reflex port gives you the tight, low end response you need whilst the 50 watt amplifier helps push around some serious air.

This working in conjunction with the new U-ART 1.9" Accelerated Ribbon Tweeter, means you're getting a massive sound that is balanced, clear and highly detailed.

At £125, it's probably the best cheap monitor speaker that'll give you professional quality sound.



2. M-Audio Studiophile AV42 Active Monitors (Pair)

If you're just starting out in the world of production and you're on a budget then the M-Audio Studiophile AV42 Active Monitors (Pair) is a great option. You get a great pair of studio monitors here for way under £100 and they're nice and compact too, so you can fit them into your setup easily.

We love these studio monitors as they're built with 4" Polypropylene-Coated woofers for tight, accurate bass. This woofer works really well with the 1" Ferrofluid-cooled silk cone tweeters which ensure you're getting clear, pristine highs. You're going to hear everything you need to hear.

If you want to mix into the night, you can also hook up your headphones via the front-panel headphone output – perfect for bedroom producers.

The fact you can also utilise the front panel aux input for other audio devices also makes them a great option for gaming, watching movies and just about anything that you need high quality sound for.

With acoustically treated enclosures, max SPL of 101.5dB and a frequency response of 75 Hz – 20 kHz, you'll enjoy great quality sound whether you're mixing your new hit or just chilling with your favourite tunes.



3. JBL 104 Reference Monitor Speakers (Pair)

JBL is consistently relied upon by producers everywhere thanks to their superb quality sound, and their JBL 104 Reference Monitor Speakers help maintain this stellar reputation.

We love these cheap studio monitors as they're priced at £129, so they won't break the bank. They've got an integrated 60-watt Class D power amplifier which distributes 30 watts to each speaker too. No, they won't blow your windows out, but they'll help you make the best sound possible at home thanks to the fact they've been acoustically optimised for desktop placement and they've got a frequency range of 60 Hz – 20 kHz.

You have three sets of inputs so a wide range of studios are taken into consideration, and there's a headphone in for silent mixing when you need to create well into the night.

We love the coaxial 4.5-inch (118 mm) LF contoured driver and integrated .75-inch (19 mm) soft- dome HF driver as they ensure all the rich low-end sounds and crisp clear highs are present. These cheap studio monitors offer a great mixing option for those on a budget and will easily allow you to make critical decisions that you won't regret when listening through another system!



4. KRK ROKIT RP5 G4 Active Studio Monitor

Next up we have an industry standard, which is still well under the £200 mark.

The KRK ROKIT RP5 G4 Active Studio Monitor is in its 4th generation, and benefits from updated performance, accuracy and reliability. These cheap studio monitors are powered by a new Class D Power amplifier so you're getting consistent power across the frequency spectrum – you'll hear everything you need to.

The matching Kevlar woofer and tweeter are extremely reliable, offering exceptional sound at both low and high volumes. We love these studio speakers as they actually combat that listening fatigue that can sometimes creep in when you've been listening to a track for hours by maintaining the same sonic integrity on every frequency.

These studio monitors are also perfect for those who are inexperienced or who have a small amount of room as they have been designed for quick setup. Simply utilise the KRK App in conjunction with the on-board 25 visual Graphic EQ settings and you're on your way to perfect monitor placement.

Class D power, frequency response of 43Hz - 40KHz and a 5.25" Kevlar Aramid Fiber – what's not to love?



5. Yamaha HS5 Active Studio Monitor

Did you really think we were going to forget the Yamaha HS5 Active Studio Monitor? No chance. These studio monitors are industry standard options and still some of the best cheap studio monitors on the market today.

These 2-way bass-reflex bi-amplified nearfield studio monitors feature a 5" cone woofer and 1" dome tweeter which help maintain all the low-end richness and warmth as well as the crisp clear highs. They are perfectly suited to all genres and styles of music thanks to the 54Hz - 30kHz frequency response, which makes them great for producers who record or mix other artists.

These monitors are some of the best out there as they don't colour your mix at all. They simply show you what's been recorded so you can make the right decisions.

We really love the HS5 monitors as they also feature intuitive Room Control options. You can cut the low frequency response by -2dB or -4dB, which helps to eliminate unwanted 'boom' and resonance in smaller studio or bedroom setups. The High Trim also allows you to Boost or Cut the high frequencies at 2kHz to compensate these changes.

70 watts of power, plenty of connections and room control features all for under £130 makes these studio monitors a great option for those on a budget.

Shop a full range of studio monitors over at PMT Online today.
---
Tags
PMT recommend the best cheap studio monitors