The Unsigned Guide Spotlight: June
Blog by Louise Dodgson under Artist Managers, Creative & Branding, Finance, Law & Music Business, Live, Media, Music Publishing, Music Training & Careers, Record Labels, Recording & Production, Selling & Distributing Your Music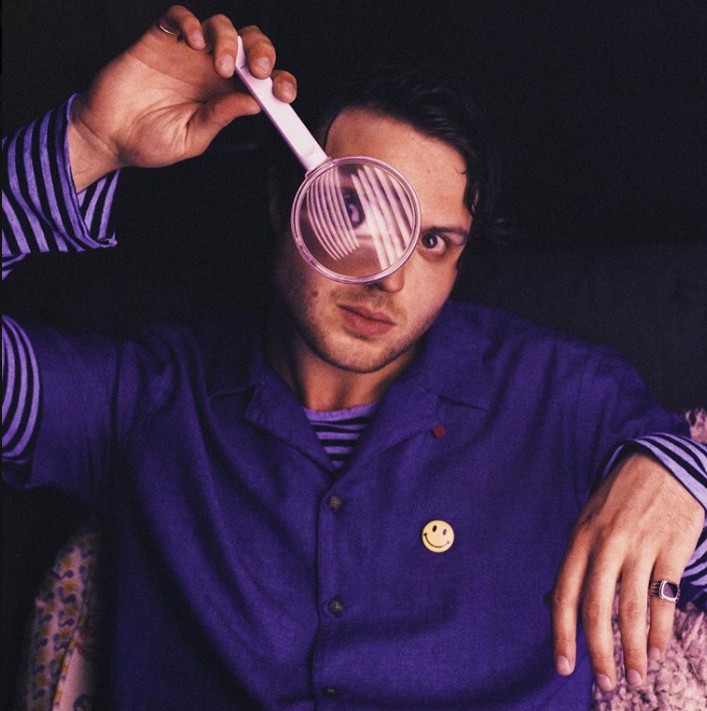 Jango Flash – 'Acting On The Telephone'

Initially a solo project of multi-instrumentalist and producer, Jack Golightly, 'Jango Flash' is slowly developing a life of its own. This year has seen Jack develop Jango Flash from a quiet recording project into a collaborative band; all the while working diligently as the drummer for psychedelic pop rock outfit, 'Them Things'. After starting out writing, mixing, producing and creating the artwork for Jango Flash, having other musicians involved is a welcome distraction, "I am quite excited about putting my mind on ice for a little while to work collaboratively and maximise our musical output, as opposed to driving myself stir crazy in isolation perfecting everything."

Jack likes to describe Jango Flash as, "Kamikaze Pop", analogous with his love of colliding melodic pop with loud, crushing arrangements. 'Acting On The Telephone' is full of painful memories for Jack and offers an indication of just how personal this project is for him. The song is based on a close family friend who suffers from alcoholism and the daughter who supports her:

"It's fragmented fly on the wall writing really, because from the 27th April 2018 none of my family were really answering calls from anyone since we were focused on helping my older brother fight stage four cancer. But I remember sitting on the stairs one night in my family home and listening to this lady who used to take care of me and my brother leave five consecutive answering machine messages in a row when she was three sheets to the wind, and thinking, 'How the hell did we get here?'."

Sadly, Jack's brother passed away on 24th March this year, giving the song another layer of significance for him, "This track has carried me through the most heartbreaking time of our family's life, so subsequently for me it's very sentimental piece of music."

Despite being born from such a devastating period in Jack's life, there is a disarmingly uplifting quality to Acting On The Telephone. Even in the darkest moments of the song's lyrics and deliberately overcast production, there is a warm light that permeates throughout.

There's a music video on the way for 'Acting On The Telephone', and Jack is applying the finishing touches to his EP as we speak. He's also keen to translate what has so far been an introspective project into a live performance, "I'm just super eager to become a seasoned road dog and develop the live show into something special."

Website Facebook Twitter Instagram YouTube Spotify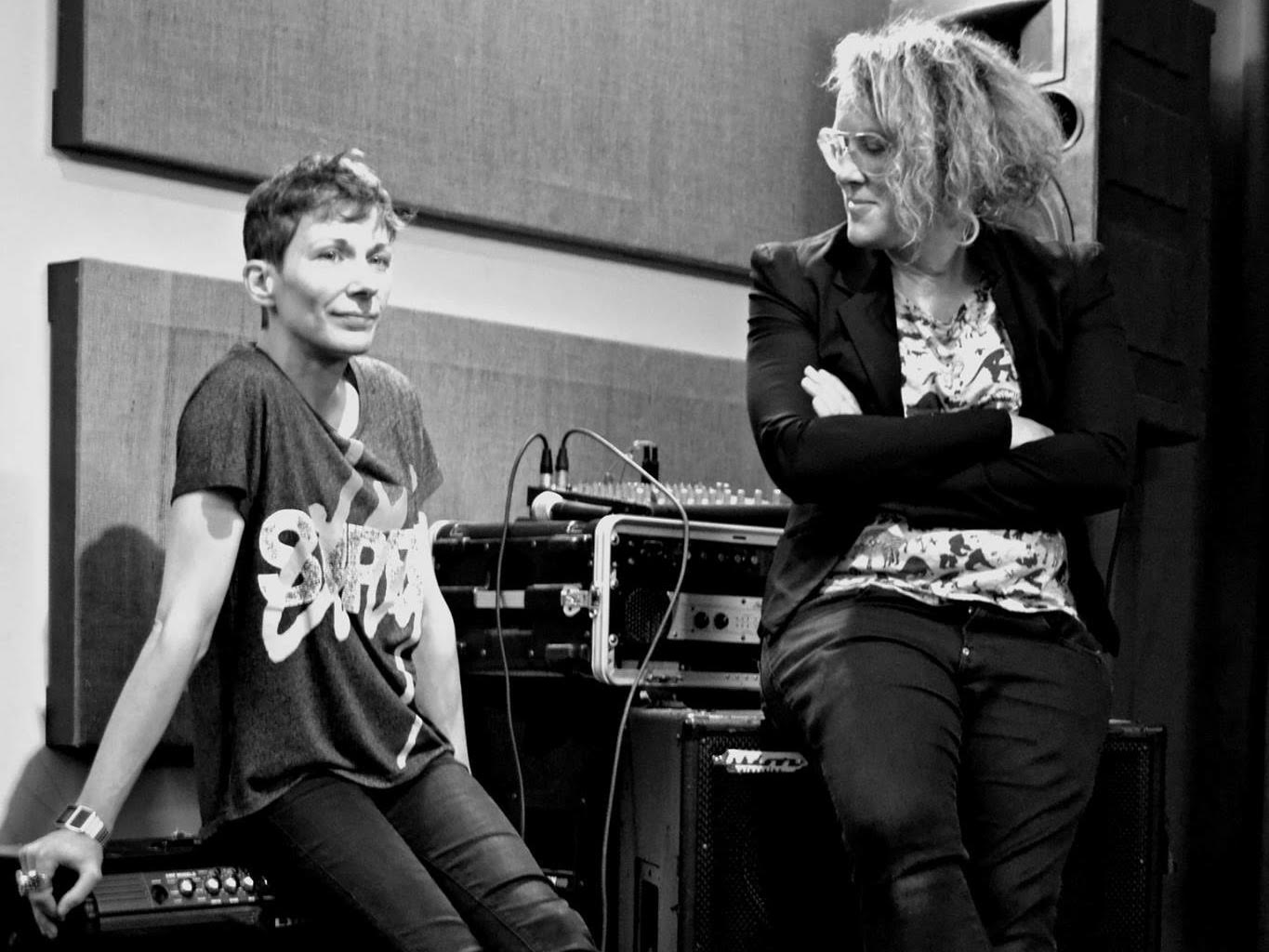 The Noise and the Naïve – '10,000 Men'

French born, Newcastle based noise punk duo, The Noise and the Naive have gained their fair share of admirers since forming in 2017. Tom Robinson described them as a "21st century testosterone-free version of Iggy & The Stooges", whilst Louder Than War's Phil Newall likens them to the Yeah Yeah Yeahs and White Stripes. Their influences shine through, but as Newall also pointed out in his review — there is something new and jarring in the noise that they create.

Their latest track, '10,000 Men', is a perfect example of their distinctive flavour. Screeching saturated vocals combine with contorted riffs and dramatic backbeats that get the adrenal glands pumping. There seems to be a telepathic understanding between Anne (drums/vocals) and Pauline (guitar/vocals) that comes from a pretty intensive gig schedule over the past year or so. They switch textures and tempo throughout, in a relentless barrage of noise rock. Just as you expect The Noise and the Naive to move one way, they tend to veer the opposite. Even the cover of the EP looks like a cross between Jaws and a Ladybird children's book - a hybrid that we never asked for but always secretly wanted.

Although they are ostensibly a two-piece, Anne and Pauline gracefully acknowledge the contribution of their best friend and producer, Manu Bachet, in helping to shape their sound. Manu's touch provides just the right balance of rawness, energy and sheen to recreate the excitement of seeing the band live.

Having just wrapped up a monster run of dates across the UK and Europe, the band are beavering away on some new material with a view to getting back in the studio soon. Those of you heading to Tipping Point Live can catch them at The Cluny on Saturday 22nd June.

Website Facebook Twitter Instagram YouTube Spotify






Von Marlon – 'Tripping'

Serving up delectable downtempo alt-pop with an off kilter twist, 26 year old producer and singer songwriter Von Marlon is currently teasing fans by dropping a brand new track on a weekly basis to his SoundCloud profile, as addition to his latest beat-tape 'PDR'.

His solo project was created out of a personal and musical split between Berlin and London, with the music being heavily influenced by this, in particular electronic music derived from both cultures and themes that revolve around experiences from travelling.

Von Marlon elaborates: "I live between two countries and travelling can be incredibly monotonous at times. Due to delays, I was stuck on a train for 8 hours and that's how I came up with the opening lyric. The song is about embracing the positive and taking a moment to notice what's going on around you when you're between A and B… it's amazing how transport can get us anywhere nowadays."

He self-released first EP 'Closure' last year, which garnered attention from ANR Factory and Cub Magazine, and saw singles 'Searching' and our chosen track 'Tripping' grace the airwaves on Amazing Radio, Actual Radio and Nexus Radio, amongst others, along with being featured on Ditto Music's Chartbreaker Spotify playlist.

With the fresh weekly tracks, plus two videos and a new EP titled 'Journeys' on the way, there is still plenty to be heard from Von Marlon. Be sure to check him out live at his upcoming gig at The Islington, London on Saturday 29th June.

Website Bandcamp Facebook YouTube Instagram Spotify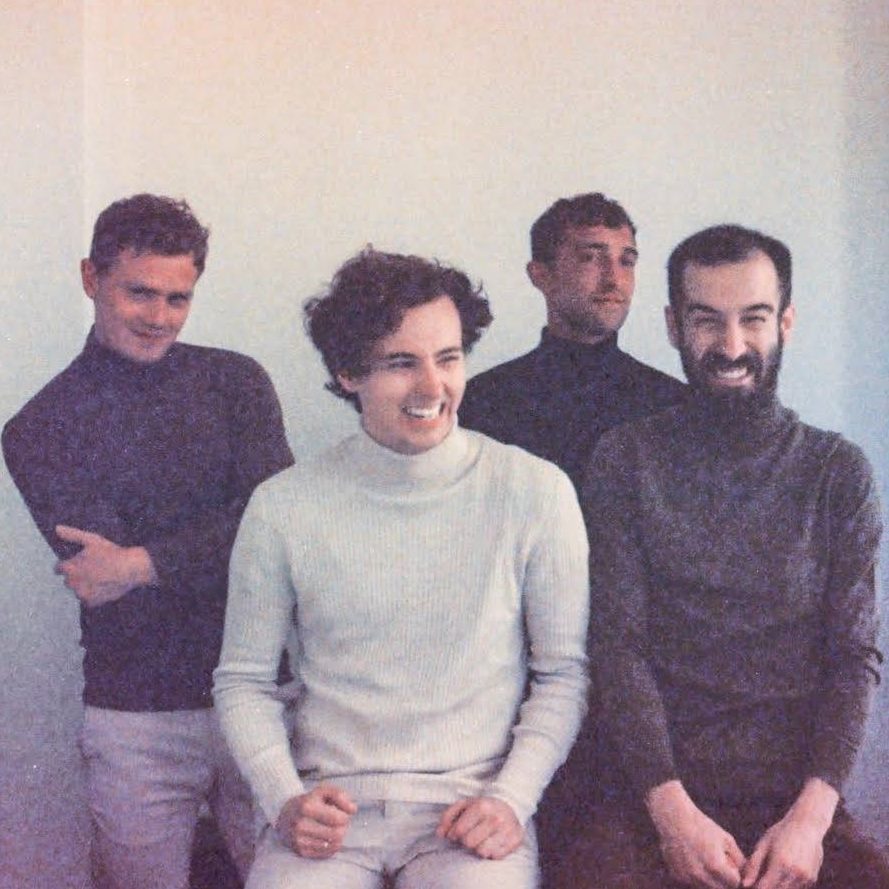 Nature TV – 'Inventory'

Nature TV are sleek soul purveyors and "door to door heartbreak salesmen" from Brighton. Well on the way to perfecting their timeless, easy listening soul, they are currently gigging in support of their latest no-nonsense-titled EP, 'EP2', which has had a tip of the cap from Richer Unsigned and Bitter Sweet Symphonies.

EP2's third track, 'Inventory', goes down as smooth as a Sunday milkshake. Behind the turtle necks and tongue-in-cheek modesty of the band, "we are not successful at all", are 4 genuinely great musicians. Bassist Turk and drummer Zal polish the dancefloor perfectly for Solo (lead guitar) and Guy (guitar and vocals) to sway gently across.

Inventory took a while in the making, as Guy explains: "The track was the first Nature TV song that there was, but it took a while to come around. It is about trying to play the game of love with new people, but it's the oldies from the past that always get you the most."

As you hit play on the track, don't be surprised if you find yourself in the lift of a 1950s art deco hotel. I did. I was on the way down to the hotel bar to smoke cigarillos and coalesce about important, sophisticated matters with the other clientele. It wasn't until I found myself ordering a martini in a chilled glass that I realised I had gone way too far with this tonal comparison.

A couple from Canada got in touch with Nature TV recently to let them know that they intended to use one of the band's songs for their first dance. You can't get much more of a ringing endorsement than that.

The band are now looking to fill the second half of 2019 with gigs, new music and a music video or two. I'll be patiently waiting in the hotel bar.


Website Facebook Twitter Instagram YouTube Spotify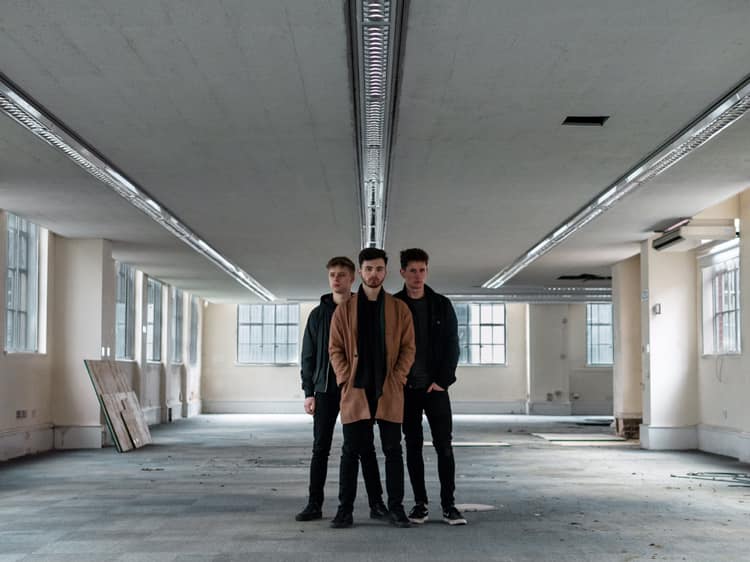 Lake Acacia – 'Any Day Now'

Oxford three-piece Lake Acacia channel modern alt rock with accomplished ease, balancing light and shade as they fluctuate from melodic to ferocious and discordant within seconds. It's no wonder they're firm favourites of Kerrang! and have been voted Fireball's Hottest Band in their regional heats. BBC Introducing Oxford, Discovered Magazine and Amplified Magazine are also squarely on board.

Taken from their second EP 'Broken Circuits', released earlier this week, our chosen song 'Any Day Now' tackles the duplicity of mental health, making their light/shade sound a pertinent characteristic; "Lyrically this song is really about how easy it is in modern society to hide behind a false image when in reality most people are fighting their own battles in their head whether they know it or not. The video really focuses on portraying this visually too. We tried to just address the whole mental health stigma as a whole as a way of raising awareness and reaching out to anyone who can relate."

The video for 'Any Day Now', along with their previous offering 'Desynthed' were entirely self-produced, with all planning, preparation and filming undertaken by the band. No mean feat as Lake Acacia would agree, "…we're super stoked with how they've turned out".

A number of gigs are on the agenda over the coming months (check out dates here), but never content to rest on their laurels, the chaps are already busy at work on a new project which will deliver 2 new tracks before the end of the year. Don't miss a thing and keep an avid eye out on their social media below.

Website Facebook Twitter Instagram YouTube Spotify
How can I get featured on the Spotlight blog?

Our Spotlight blog is compiled every month from fresh new music submitted to us by our members. We want to hear from you! We select 5 of the best tracks from our members, so if you want to be in the running you'll need to sign up to The Unsigned Guide then follow the instructions in your Welcome email to submit a track for Spotlight consideration to us.

As well as being featured in our new music blog, your track will also be played on our monthly Amazing Radio show and also forwarded onto music industry professionals including folks from Big Life Management, Club Fandango, Decca Records, Memphis Industries, Rocksound, Spotify, DIY Magazine, Transgressive Records and The Great Escape. Find out more about Spotlight here.

Members of The Unsigned Guide get access to our huge directory of over 8,500 UK music industry contacts, spanning 50 areas of the music business. Check out our quick video to find out more about the directory & other services we provide to help emerging bands and artists.
---
Tags
Unsigned and emerging bands and artists feature on The Unsigned Guide Spotlight new music blog