The Unsigned Guide Spotlight: May
Blog by Louise Dodgson under Artist Managers, Creative & Branding, Finance, Law & Music Business, Live, Media, Music Publishing, Music Training & Careers, Record Labels, Recording & Production, Selling & Distributing Your Music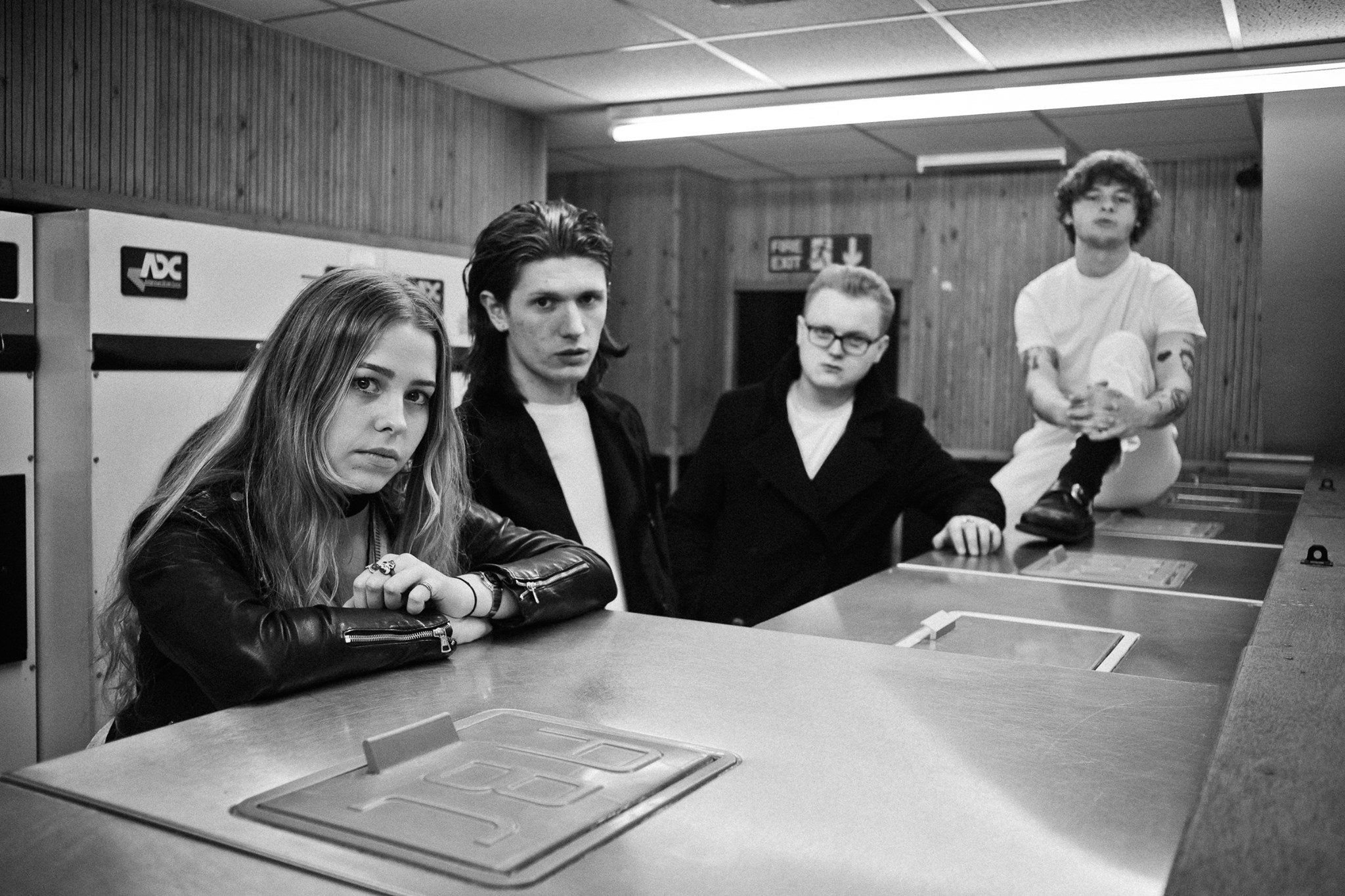 Sky Valley Mistress – 'You Got Nothin'

Statements about your own music don't come much bolder than this: "We're the record Iggy Pop puts on whilst pre drinking and trying on leather pants before a night out."…but then bands don't come much bolder, forthright or dominant than Sky Valley Mistress, brandishing monstrous rock riffs that are impossible to ignore.

So, what else can the four piece from Darwen in the North West tell us about 'You Got Nothin' and the rather angsty inspiration behind it?

"The lyrics came first, they're about someone who I hated at the time. Like really fucking hated. I was biding my time once they were done, waiting for a riff as a cold as the dish of revenge I wanted to serve it on. Then it came to me, like a middle finger out of the speaker cone right in my face and the song was pretty much after that moment."

Sky Valley Mistress have made their mark on the festival and gig circuit with performances at Download Festival, Camden Rocks, Sound City, plus support slots for The Subways and Band of Skulls. However, being invited to the Californian Joshua Tree desert by Dave Catching from Eagles of Death Metal to record at his studio Rancho de la Luna was a huge stand-out moment for the band. Rightly so, joining the alumni of legendary acts including Queens of the Stone Age, Arctic Monkeys, Mark Lanegan, Kurt Vile, and many more who have all recorded there. A collective tick off the bucket list for the band, for sure!

Apart from playing a virtually continuous stream of shows, 2019 will also see Sky Valley Mistress release a new single in June along with a 2-part EP. We wait with baited breath…

Website Facebook Twitter Instagram YouTube Spotify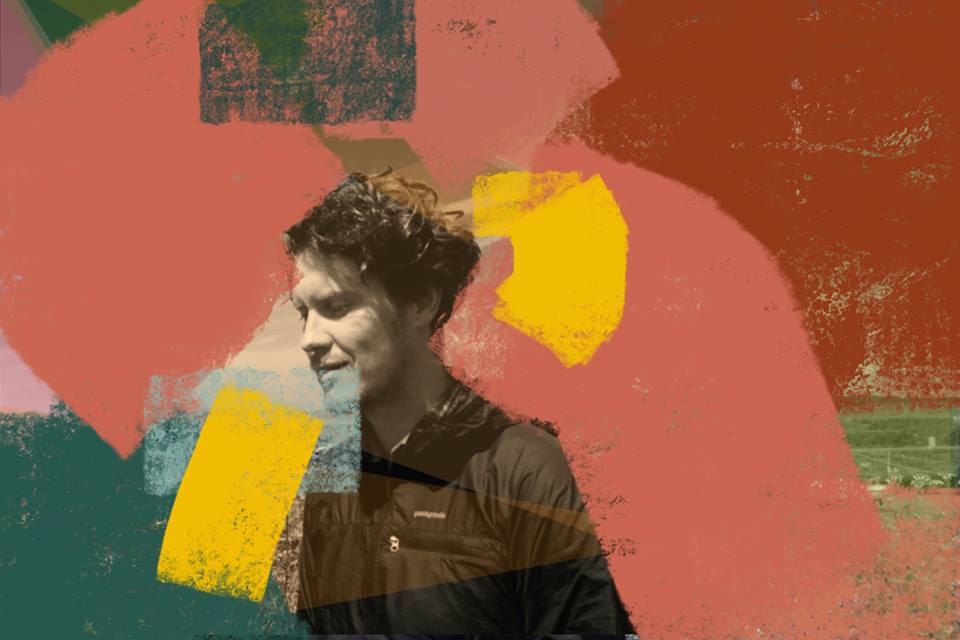 The Woods – 'Armchair Expert'

Operating under the moniker 'The Woods', Johnny McFadzean creates "soulful, neo-folk tinged electronica" with layered vocals, multi-instrumental loops and intricate beats. From touring with a world-famous choir at the age of 10 - singing at the Sydney Opera House and for BBC Christmas broadcasts - Johnny has a strong rooting in classical music. If you mix these early experiences with an ongoing exploration of alternative music, jazz and electronica, you get something rare and remarkable.

His 2015 debut drew comparisons to James Blake, Four Tet and Beirut and led to airplay on BBC Introducing, BBC 6 Music and BBC Radio Scotland. The follow up, 'Night Silk Threads' is out in May. It might have been a long time coming but judging from the lead single, 'Armchair Expert', it will be more than worth the wait.

As the first song that Johnny self-produced, Armchair Expert's subject matter is perhaps fitting:

"The song is a wee response to all the armchair experts who tell you what you can and can't do. Those that tell you that it's a terrible idea to step out and take a chance, for fear of failing. I don't mind falling out of trees because the view from the top's worth it."

Filtered electric piano and glitchy percussion are thrown into a melting pot of African and Eastern sounds. On top of what is already an interesting arrangement, Johnny's soulful vocal is placed front and centre. Warm and smooth, the melodies increase in complexity, until layered takes of ad-libbing clamber for attention at the song's summit, to goosebump-inducing effect.

With the EP's release fast approaching, Johnny is planning to take what he calls, "The Woods 2.0" across the country. He's starting off with his EP launch at Cha Cha Cha Vintage, London on 16th May.


Website Instagram Facebook Twitter Spotify YouTube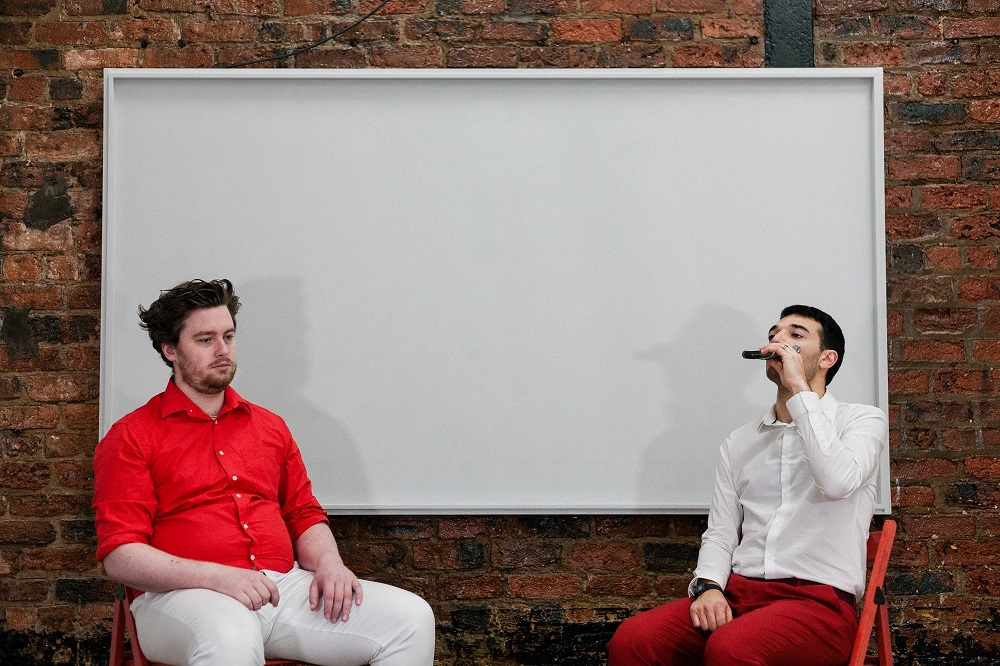 Milvus Milvus – 'Too Many Scratches'

Sharing their name with the scientific name for the red kite (which is a large bird of prey that I definitely didn't need to Google or anything), Milvus Milvus recently left the nest with the release of their debut EP, 'I'. They like their sound to be described as 'Retrofuturism', which I'm totally on board with.

Taking heavy influence from Talking Heads and the ideas of Adam Curtis's excellent film, Hypernormalisation, there is certainly more than a hint of David Byrne to Milvus Milvus (no small feat in itself), but any likenesses are combined with a unique timbre of their own. In their words they are, "Talking Heads if they listened to house and techno rather than Afrobeat." Again, on board.

We've been listening to 'Too Many Scratches', a distillation of Hypernormalisation's argument on how the modern media serves to bombard us into indifference:

"Our view is that media can act as a sort of 'Lingchi' (death by a thousand cuts). You get overwhelmed by the amount of information received, making it easy to decide not to bother. Curtis calls this 'oh dearism' - when confronted with big issues, you just say "oh dear" and carry on with your life."

These complex ideas are smuggled in cleverly beneath jaunty arpeggio synthesisers and overlapping guitars. There is, however, a quivering vulnerability to the vocal that hints at a deeper context to explore.

We're not the only ones won over by Milvus Milvus and their cerebral electro pop. They've been turning ears across Scotland with their live shows; whilst Jim Gellatly swiftly picked up their debut single for airplay on his Amazing Radio show. Keen to keep the ball rolling, the lads are currently working on a new single with producer Stephen A. Watkins - expect this later in the year, along with a new EP in early 2020.

Bandcamp Facebook Twitter Instagram Spotify YouTube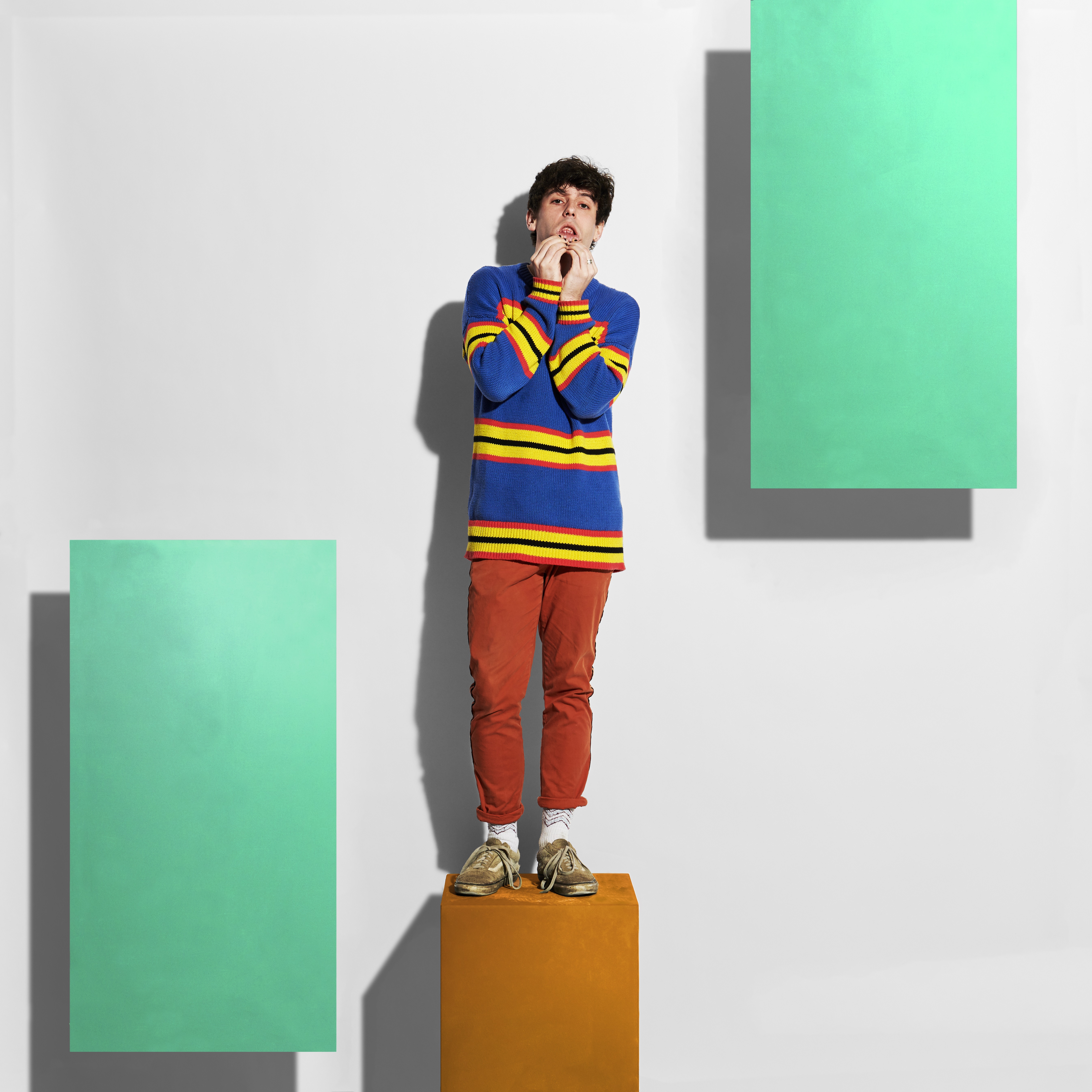 Lonnie Storey – 'Silver & Glass'

Lonnie Storey's biog informs us that he started making music when he was 10 years old 'in a dilapidated garden shed'. This shed time probably goes a long way to explaining the confident sashay of his current day songwriting. 'Silver & Glass' is only Lonnie's second release but he already seems to know exactly who he is. He navigates from guitar to bass to synth to microphone with breezy proficiency, with a view to creating indie-pop hooks with a hidden intensity.

Lyrically and sonically, he seems to delight in toying with meaning and perspective - setting the stage for some '80s inspired summery cynicism. According to Lonnie, even his flatmate is familiar with this oxymoronic streak, "They have to listen to me writing all the time, and say it sounds like being at a sunny seaside in black and white... But with an underlying sense of crushing sadness. Thanks mate."

Silver & Glass's production from the good folk at Sugar House hits the sweet spot as their work so often does. They capture the fun of Lonnie's sound whilst retaining a sense of emotive warmth. Lonnie explained his original vision for the song, and it is a credit to both him and Sugar House that this image was brought to life:

"I wanted Silver & Glass to sound a bit like when you get in a taxi out of the airport of a hot country and something jangly and bright is coming out of a tinny radio, kinda urgent but also kinda relaxed."

Since his thankful emergence from the aforementioned shed, he has found himself headlining for independent musos, Killing Moon, and can look forward to supporting Tommy Newport on the London leg of his European tour (Camden Assembly, 12th May). There is more music to come in the summer following further fruitful Sugar House sessions.

Facebook Instagram YouTube Spotify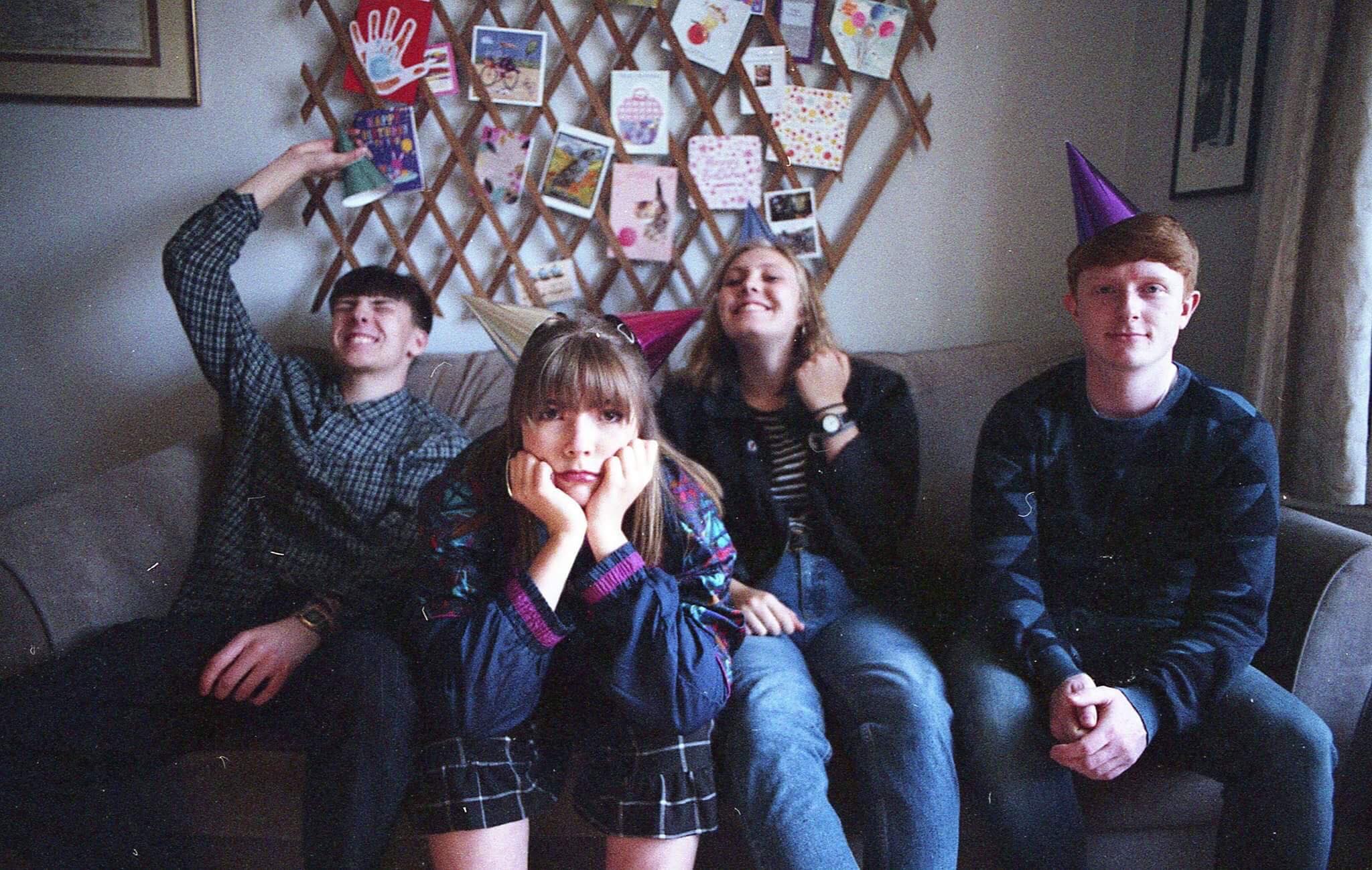 Lucid – 'Paracetamol'

Coining a new genre 'brexit-pop', Sheffield's Lucid encompass lo-fi indie rock tinged with melodic pop. The outcome is incandescent, quirkily catchy tunes that you'd without doubt find yourself swaying to at your local indie disco on a Tuesday night.

Formed in 2015 by core members, Shannon O'Shea and Molly Clark, Lucid has seen a few line-up changes along the way - the latest formation introducing old school friend, Toby Maiden, and work colleague, Fin Rimmer, to the band.

So, what's the story behind 'Paracetamol'? Guitarist Molly sheds some light: "It's inspired by the idea that when you meet someone you think they'll fix all your problems, but they don't – much like the rubbish painkiller paracetamol."

Already boasting a solid following around Sheffield where you'll regularly find them gigging, Lucid have also spread their wings more recently to London and Cambridgeshire. Their second EP is in the can and ready for release this summer. Catch them playing at Tramlines Fringe Festival this July.

Website Bandcamp Instagram Facebook Twitter YouTube Spotify


How can I get featured on the Spotlight blog?

Our Spotlight blog is compiled every month from fresh new music submitted to us by our members. We want to hear from you! We select 5 of the best tracks from our members, so if you want to be in the running you'll need to sign up to The Unsigned Guide then follow the instructions in your Welcome email to submit a track for Spotlight consideration to us.

As well as being featured in our new music blog, your track will also be played on our monthly Amazing Radio show and also forwarded onto music industry professionals including folks from Big Life Management, Club Fandango, Decca Records, Memphis Industries, Rocksound, Spotify, DIY Magazine, Transgressive Records and The Great Escape. Find out more about Spotlight here.

Members of The Unsigned Guide get access to our huge directory of over 8,500 UK music industry contacts, spanning 50 areas of the music business. Check out our quick video to find out more about the directory & other services we provide to help emerging bands and artists.
---
Tags
Unsigned and emerging bands and artists feature on The Unsigned Guide Spotlight new music blog