Self Releasing: The DIY Guide To Getting Your Music Out There
Blog by Jamie Hamilton under Record Labels, Selling & Distributing Your Music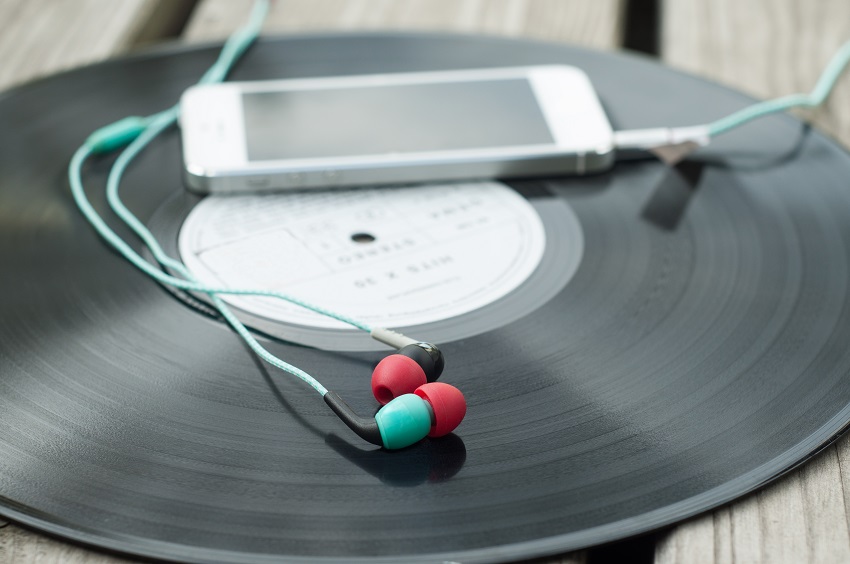 Fresh from the excellent BBC Music Introducing Live event at London's Tobacco Docks, it would only be fitting that we share some insight. One of our favourite conversations from the line up was the overview of self releasing in the packed out Marquee Room.

Moderated by BBC Radio 1's own Phil Taggart, the panel was made up of:

Nathan Barley Phillips (Entertainment Relations Manager, TuneCore UK)
Lady Ice (Independent Artist)
Aly Gillani (European Label Rep, Bandcamp)
Mark Dowling (Director, Absolute Label Services)
Julia Killer (Director, SoundCloud Artist & Label Services)

Self Releasing is a bit of a vast topic to cover in a single hour but with so much industry expertise on stage there were bound to be some gems of wisdom on offer for the independent artists. Here are the key pointers for DIY acts to consider before putting out a record.


To Self Release Or To Not Self Release?

The main thrust of the conversation tipped towards the benefits and drawbacks of flying solo with your promotion. According to the panel, the biggest advantage of putting out your own music is creative control - everything from the direction of the sound, promotional materials and album artwork can be completely your own vision. If you know exactly what you want and don't like to compromise, this could even make a self release the only real option. However, this single-minded approach does have a downside. It is important to ask yourself if you have the time to take on the extra workload that planning a release entails. If you're able to build a team around you that you trust, you may not mind handing over a little control to make time for the most important, creative tasks. Think carefully about the people you bring on board and what assets they can provide. In Bandcamp's Aly Gillani's words, "Surround yourself with people who believe in you but are also constructively critical."

Another big discussion point was that if things are going well independently, it is inevitable that you will get knocks on the door from people within the industry. Artist managers, booking agents, record labels, publishers and producers are all going to take an interest in a self-sustaining artist making waves. Take this as a compliment, but again, the panel was keen to promote an open yet cautious approach. If you have got to the point that people are keen to work with you, then you are probably doing something right—do you necessarily need their input? By this stage, there will be contracts and paperwork to review. Before signing any deals, and even if you can't afford a music lawyer, seek independent legal advice. You want to feel comfortable that the individuals you are working with are genuine.


Marketing and Marketplaces

In terms of the marketplaces to push a release through, the consensus within the industry at current seems to be that it is best to spread the net as widely as possible. Spotify recently made it possible for independent artists to upload directly to the platform. Whilst the panel were in agreement that this could have a positive effect for artists in the early stages of their development, it is also crucial to have the bigger picture in mind. You will probably have a favourite platform that you want to point fans towards when given the opportunity. Regardless, if people are hearing about you from elsewhere, you'll want to ensure that your music is easily accessible. The time has passed for an artist to pick and choose where their music should be available - make sure that your releases are available across all possible platforms.

Music PR is always a hot topic when it comes to independent releases and it was no different here. A good promotional campaign can make or break a release, but that doesn't mean that involving a PR company is always necessary. If you have existing contacts that you can call upon to get the word out and the time to put together a strong press release, a lot can be achieved with some well targeted emails. A creative social media strategy is also often key for emerging artists and a well planned campaign doesn't have to be costly. If you do need the extra help, the advice is to choose help carefully, ask bands with a similar sound if they have any recommendations and look at some campaigns that any prospective PR companies have recently worked on.

For a more in depth look at when you should be seeking help and how to choose the right company to work with, Saint In The City wrote a great guest blog for us here.

Final Words

As an artist who has been there and done it, Lady Ice was keen to stress that learning is a key part of the process whichever route you take, "Make it your priority to understand the business side of the industry and don't quit your day job until you're sure that you can make some money from your craft." There was certainly a lot to chew on here for independent artists, but to finish on a word of advice from Absolute's Mark Dowling, "This bit is the best bit. Releasing music is an exciting, fun experience. Savour every minute of it."

ALSO READ:

Advice from Sound City+: Getting signed…who, how and why?

The Do's and Don'ts of releasing your first album

10 things to think about before your next release
---
Tags
Advice on self releasing music for bands and artists