PR experts give their tips on how to promote your music
Blog by Institute of Contemporary Music Performance under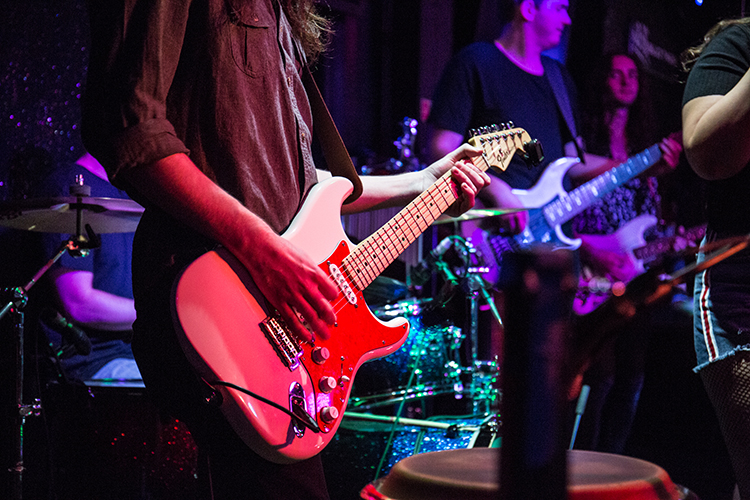 This article originally appeared on the Institute of Contemporary Music Performance blog. ICMP, based in London, has been developing and delivering music education and training to students of contemporary music for over 30 years.


Musicians and songwriters not only need to focus on making their musical creations but on getting people to hear them. Promotion is an essential element in the tool kit of the emerging artist. To help understand where to start with marketing, we asked some leading PRs for their essential do's and don'ts.


Rachel White, Brick London

DO:
Work out where you fit best. The digital landscape can be overwhelming so attack it with a less or more approach.

Research similar artists to yourself and see what kind of blogs are supporting them, make a note of them and see what their submission process is.

DON'T:
Harass bloggers on Twitter - if you've sent your music across and they haven't responded it's probably just because they're inundated with music and messages.


Eliot Mitchell, Brace Yourself

DO:
Have everything together. When approaching PR's, it makes such a difference if you already have good press shots/finished tracks, rather than demos and a hodgepodge of half-finished ideas.

DON'T:
Don't go with a PR who isn't passionate about your music. Having belief in the music and sharing a vision is so important.


Dresden Leitner, Big Box

DO:
Network - your network is your foundation to build everything on. Go out, meet people, make friends, you never know where it'll lead. Career-wise, surround yourself with people who support you.
DON'T:
Be pushy. People remember bad experiences, so don't be pushy when you are starting out. Do your research, reach the right people, and promote in the right way.


James Parrish, Prescription PR

DO:
The most important thing you can do, besides having excellent music of course, is to make it as easy as possible for a journalist to write about you. Bloggers are generally busy people, receiving hundreds of emails a week. Make sure to personalise your pitch and ask yourself if your music is suitable for the writer you're approaching.

Make sure to include all they'd need to write a piece about you in your first email - include a basic biography, 3 or 4 hi-res press photos, cover artwork, a link to your music, and perhaps a download of the song in WAV, as well as MP3 if you were hoping for a radio play.

If you've had press or radio support in the past or you've any interesting stories to tell, don't keep them to yourself, include them in your email. And if the story is strong enough, or its significant attention in the past, make sure that is in the first few lines of your pitch. If they can check your message and find all they need to write about your music all in one place you are more likely to be written about. Respect the writer and they will respect you.

DON'T:
Be afraid to follow up with journalists or PRs. People might not have had a chance to listen to your music first time round. If you can wait a week or two and are polite in your follow up then you might be able to pique their interest the second time round.
ALSO READ:
Music PR advice: when to call in the professionals & how to find the best publicist for your music

5 simple tips to make the most out of your music PR campaign

The Basics: 5 simple things that bands & artists can do to promote their music & make money


---
Tags
Advice on how to promote your music to the industry