The Do's & Don'ts of Releasing Your First Album
Blog by Louise Dodgson under Record Labels, Selling & Distributing Your Music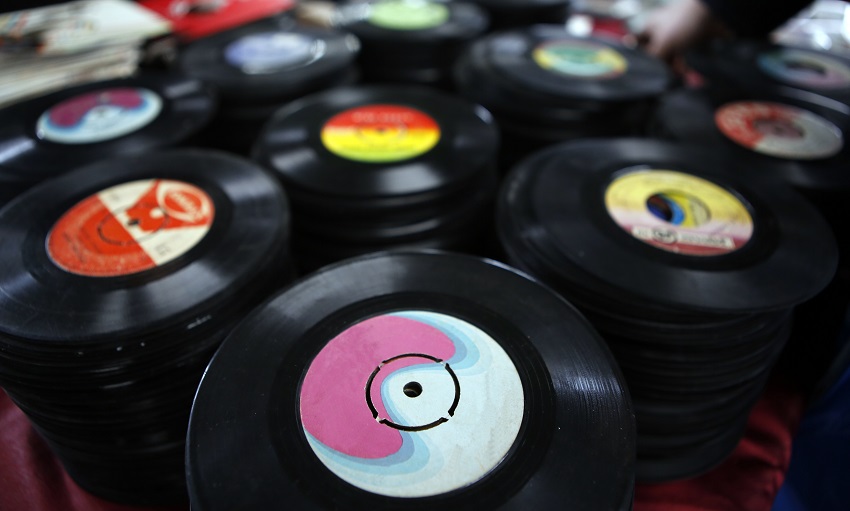 This blog is contributed by DMS Vinyl, major supplier of vinyl records, discs and custom packaging.


For so many acts, getting the debut album recorded is such an all-consuming mission that what comes next is often not considered until very late in the game. Once the attention turns, it's quickly realised that there are so many different avenues and angles to consider, and so many potential pitfalls to avoid. It can be a minefield, so we've put our combined experience to good use and produced an article full of tips and tricks to help artists achieve a successful first major release...


Making a record is easy - all you need is money, time and resolve. Of course, the first two prerequisites are why bands don't pop out a new record every few months (except King Gizzard, but we're not even sure they're human at this point). So, let's assume you've laid down your strongest dozen ditties in the studio. You're now in possession of the master tapes (or, more likely, digital master) and it's time to share your precious sonic neuroses with the rest of the world. You may feel that time is of the essence and that you must stick all the songs up on Soundcloud before your studio tan has worn off, but this would be both unrewarding and unwise. Better to take a breath, bide your time and follow these sagacious rules…


What's the rush?

Before you've even finished recording your magnum opus, set aside a three month run-up period, from the time you publicly announce the record to its official release date. The reasoning behind this is simple: there are a host of other things that need to be done to ensure an optimum number of people know that the album will exist. If you have a record label, it allows enough time for them to send out promo materials and digital links to as many press contacts as possible; to establish radio interest for any lead songs/singles to be released from the album; to allow time for vinyl pressing or CD manufacturing; and to synchronise with all necessary digital and streaming outlets who will be hosting your album.

If you're not with a record label, it allows the same amount of time for you to attempt to achieve, where possible, all of the above yourself. It's also worth timing your release well – as you'd expect there are optimum periods of the year for new bands. For instance, the first few months while the country hibernates proffer less competition, so your record won't get overlooked or end up buried at the bottom of a pile. One that note, Christmas and summer are best avoided: the former saturated with seasonal cash-ins and major rereleases, the latter preoccupied with festivals. For a more detailed outlook, check out this release guide from Sonicbids.


Get the product right

If you're pressing vinyl records, it always pays to think about how to stand your release aside from the masses. It's human nature to covet the unobtainable, so consider manufacturing a limited edition run of a special vinyl colour effect, or adding bonus tracks not available elsewhere. Many indies are beginning to press a record store exclusive colour variant, which serves to support independent stores while encouraging your most avid collectors to pick up more than one copy. If you're looking to make a splash within the vinyl community, consider your print substrates, finishes and alternative packaging options. For only a little more hard-earned dollar, obi strips, custom stickers, download cards, inserts or posters can all make your release seem all that more professional, if done right.

Which leads us nicely onto the next point; spend time on your artwork. For fans-to-be, this could be what draws them in. Make your sleeve art striking, you're aiming for your fans to love it enough to stick it up on their wall. If you don't have an eye for design, it's definitely worth seeking out somebody who does. Local artists, design agencies; it's not worth cutting corners when it comes to design. Oh, don't skimp on the vinyl quality itself either. 180g vinyl will last a lifetime if treated right, and is aesthetically pleasing to the touch. These factors are important when you consider how many alternative formats consumers can now select to hear your music. They've got to be convinced that forking out £15 or more on a vinyl record is the ultimate listener's choice.


Speak the press lingo, or ask for help

Record label or no, the role of the press agent cannot be overstated. Most labels have their go-to PR agency but as an unsigned artist, you'll need to approach sympathetic agents until you find one that a) you can afford, b) you can trust to cover all relevant physical and digital magazines c) will still help you out after the industry-standard three month promotional campaign. In many senses, press agents are more useful than record labels. And securing a distribution deal is as good as being on a record label, with the added benefit of retaining a bigger share of the profit to reinvest in future releases.

The advent of crowdfunding has dramatically subverted this process. So many bands choose this option with overwhelmingly successful results. Some artists attempt to raise enough to cover everything – recording, manufacturing and distribution costs, a press campaign and tour expenses – while others only require a top-up to get them over the finishing line. If you ask for more money, the risks and workload will be higher, although some crowdfund websites operate a flexible funding option where the target doesn't have to be met in order to receive (most of) the money raised. It's also an efficient way to interact with your fans, or even gain new fans, especially if you're imaginative with your pledge ideas. Grab some ideas here.


Make it accessible

Registering with all the popular download sites (iTunes et al) is advised – although their influence has waned quicker than Weinstein, as streaming steams ahead in the listening stakes. Indeed, streaming services are the current leaders of the audio pack. So it's crucial that you register with Spotify, Apple Music, Deezer, Tidal, Amazon Music, Pandora, YouTube, Soundcloud, etc and whatever new sites exist by the time your product drops. Then again, if you opt out of streaming altogether, you'll probably sell more physical copies. Swings and roundabouts, it's ultimately up to you to decide whether you'd prefer short term cash or long term exposure.

Of course, there's nothing to stop you uploading the album straight to your Bandcamp, selecting pay-what-you-like and promoting the record at your own pace. Bandcamp or MusicGlue are the perfect tools for direct artist/fan interaction, and they're completely free to set up and maintain (although they takes a cut of any sales). A lot of bands use these platforms as their go-to site for fans, as they can facilitate endless streaming of all your music as well as downloading options, direct-to-fan merch sales, gig listings and more, while providing you all the analytics you need to plan your next tour.


Throw a party or three

On a local level, organising an album launch show in your hometown will always reap dividends. Make it special, offer a small freebie to the first 50 or 100 through the door, put together a strong bill, and do an instore show in your local record shop or independent café the same day. And if your band does particularly well in other towns, host launch shows there too. A London showcase is never a bad idea either, if you know enough interested industry folk to make the effort worthwhile. Wherever you throw a launch party, be sure to inform the local press and hype the event(s) to the max at every opportunity.

One thing we cannot stress enough though, do not promote your album launch party before the physical musical products are in your hands, or at the very least you've approved your test pressings. We see it every week, bands who have organised an album launch party before thinking about the CD manufacturing, or worse vinyl pressing which is a much longer process, and then stressing to the rafters because they'll have nothing to sell. We work extremely hard to help those that have put themselves in this situation by reshuffling production schedules, paying staff overtime and working long hard hours, but the best advice is to not let yourself get in that position in the first place. We've all done it, but it's really not fun at the time.


Tour, and tour some more

When the album is released, you need to hit like a wrecking ball. Chiefly, this means playing as many shows as you (and your booking agent, if you have one) can book. If you don't tour the album you won't sell the album. It's that simple. And conduct as many interviews as you can secure. And badger local and national radio stations. And play intimate instore shows. And transform all of your social media outlets into relentless promotional tools for the album. Stay as visible and audible as you can. If BBC Introducing or any radio station want to do a session with you, do it without hesitation. Find a way. Find a magazine (physical or online) that may be keen to exclusively stream the album for a week or so before its release. You need to have the mindset that people need to be aware of your new record's existence more than that of anyone else's new record, for as long as possible.

Looking further afield, it always pays to network with European labels well before you make the record. Europe is a huge territory that can expand your fanbase and sales tenfold. Alas, it's widely assumed that Brexit could negatively affect the freedom of movement of musicians looking to tour on the mainland but, as nothing has yet been finalised, there is still a glimmer of hope. Similarly, the US, Canada, Australia and Japan are other viable options, so long as you're prepared to tour those territories. Compile a list of as many worldwide independent labels as you can find and send them a link to a few songs. If nothing else, it means that many label owners have now heard, or at least heard of, your band.

Whatever happens - whether the album sells well or not, whether it receives rave reviews or is universally panned, whether your release tours are celebrations or washouts - don't lose sight of your achievements. You got out there, you made a record, you followed your heart, you did it! Take the positive and negative feedback onboard and pool your energies into your next move, and the next record. People will soon forget about your dog's dinner of a debut if your sophomore release is an absolute belter!
ALSO READ:
10 things to think about before your next release

Tips on planning your single release

PledgeMusic & The Tuts - releasing an album without a record label
---
Tags
DMS Vinyl share advice on releasing your own album