5 Best audio interfaces for recording at home on a budget
Blog by Professional Music Technology under Recording & Production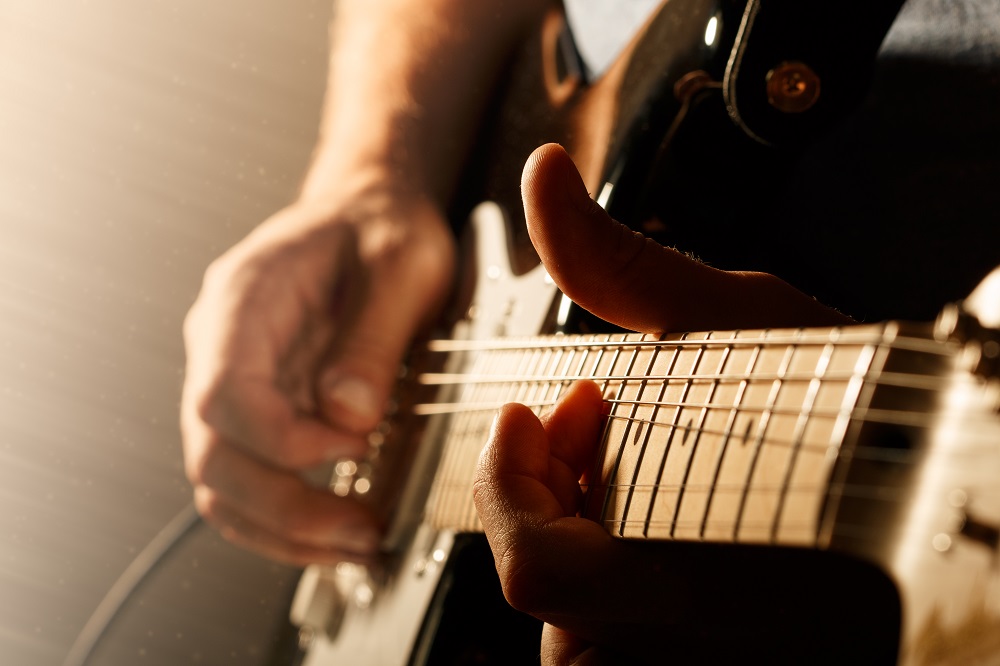 This blog is contributed by Professional Music Technology, the UK's leading instrument retailer with over 25 years experience and 16 locations nationwide. PMT's megastores are packed to the rafters with the latest Guitars, Drums and Hi-Tech gear and they have everything a musician needs from leading brands in the industry.

The Unsigned Guide has partnered with PMT to offer members an EXCLUSIVE DISCOUNT using the code "THEUNSIGNEDGUIDE" at checkout. Head over to www.pmtonline.co.uk now to see what they have on offer. (*Discount applied at checkout. Offer excludes sale items or orders using finance packages.)


If you're an artist or songwriter and you want to get a selection of high quality demos down, or even record your own songs to studio quality on your own terms at home, the simple audio interface is the best way to do it. There are a few options available, but which one is right for you?

Today, we're going to look at 5 of the best audio interfaces that won't break the bank so you can record anywhere at a moments notice. These audio interfaces offer exceptional value for money and can help you record to studio level quality without "studio-level" money. These are our top 5 best audio interfaces for recording at home on a budget in price ascending order.

1. BandLab Link Analog Audio Interface
The muse can strike when we least expect it, so it's best to have the perfect tools to hand should we want to get our ideas down as quickly as possible. The BandLab Link Analog Audio Interface allows you to connect your guitar, microphone or line level instrument to your Android or iOS device and record directly to your smartphone or tablet via the free BandLab music recording app. It's essentially a recording studio that fits in your pocket.

At just over £40 the BandLab Link isn't going to break the bank, but will provide you with the flexibility and portability you need to record at a moments notice. The built-in battery is charged via USB and provides up to 8 hours of play and recording time so wherever you are you're ready to go.

It's simple to use, with a single gain knob, Neutrik Combo Jack Socket (XLR or 1/4" Jack) for your mic or line level instrument and a headphone output, so you can plug-in and play in seconds. The BandLab link is compatible with all major DAWs but should you want to record via your smartphone or tablet the free BandLab app is also packed with a world of effects and easy to use songwriting tools. A great idea for those just starting out recording, or for budding professional musicians who need to get ideas down.



2. Orange OMEC Teleport Audio Interface
The Orange OMEC Teleport Audio Interface is another budget audio interface that has been designed for musicians with limited space and those on the move. This guitar pedal-sized audio interface can be easily thrown into your gig bag or even placed on your pedalboard and hooked up to your computer for recording of sessions whilst you're playing live.

This is one of the best audio interfaces for recording at home on a budget as it's under £100, which makes it affordable for everyone and the fact you get a complete, full-featured copy of Amplitube CS is a great addition for those who might not know where to start when it comes to recording software.

Click it on just like you would a guitar pedal and you're ready to record direct to your DAW with a tone preserving buffered bypass and High-End AC/DA converters for perfect sound replication.


3. Focusrite Scarlett 2i2 MKII USB Audio Interface (2nd Gen)
The Focusrite Scarlett 2i2 MKII USB Audio Interface (2nd Gen) is basically the industry standard recording interface for those who record at home – and with good reason. Inside this budget friendly audio interface, you have two award winning and natural sounding Scarlett mic preamps with even gain stages as well as two newly designed instrument inputs crafted to handle passive and active pickups. The connections are designed to take all line level instruments as well as microphones with super low latency, so you can use your plug ins in real time when recording – great for those who like to use effects or jam out ideas.

We also think this is one of the best audio interfaces for recording at home on a budget thanks to the fact you get Pro Tools First Focusrite Creative Pack and Ableton Live Lite included as well as a tonne of free plug ins to get you started on your journey to musical stardom. This means you can start recording studio quality tracks straight out of the box! You can also connect professional studio monitors using the two 1/4 inch balanced jack outputs and thanks to the lightweight, portable design and USB connectivity you can enjoy studio quality recording and mixing anywhere you like.

With sample rates up to 192kHz / 24 bit and the award-winning preamps, you're set to record all styles of music in glorious, studio quality detail.

If you're just starting out and you want a complete package, we recommend the Focusrite Scarlett 2i2 MKII Studio Recording Bundle (2nd Gen) as you also get a studio quality mic, headphones and XLR lead.


4. PreSonus Audiobox USB 96 Studio Recording Package
The PreSonus Audiobox USB 96 Studio Recording Package is another great solution for those who want everything they need to begin their production journey or upgrade to higher quality gear in one go.

The PreSonus Audiobox USB 96 is one of the best audio interfaces for recording at home as it's extremely portable and the heavy-duty steel chassis is designed to take a few knocks and bumps, so travelling musicians will appreciate its rugged construction. However, it's the sound you get from this that really sets it apart, as you get 24-Bit Resolution and 44.1, 48, 88.2 and 96 kHz Sampling Rates which ensures you get a highly accurate representation of what you've recorded. Whether you're recording guitars directly into the interface or mic'ing up an amplifier or any other line level instrument, it's all captured in superb, crystal clear detail.

Although it's entirely compatible with other popular DAWs you do get the PreSonus Studio One Artist DAW included as well as a huge plug in suite, not to mention the large diaphragm condenser mic, HD7 monitoring headphones and all the cables you need so you're all set straight out of the box.

At just over £170, this is a complete recording package that is entirely attainable.


5. Universal Audio Arrow Thunderbolt Audio Interface
Ok we're pushing the bank account a bit harder here with the Universal Audio Arrow Thunderbolt Audio Interface, but trust us when we say it's totally worth it!

Universal Audio have condensed their award-winning audio interfaces into a smaller, more affordable package with the Arrow Thunderbolt, allowing more people to enjoy the studio quality levels of recording the brand is renowned for.

You have two Unison mic preamplifiers that capture audio in crystal clear clarity as well as the Realtime UAD software processing so you can use the impressive array of UA plug ins whilst you're recording.

One of the main reasons the Universal Audio Arrow interfaces are sought after is the fact the Unison mic preamp technology works in unison with the host of tube and transformer-based mic preamps and guitar amplifiers from Neve, API, Manley, Marshall, Fender, etc that are included. This means you have access to a complete studio's worth of desks, amps and effects straight away – you can plug in directly and start recording as if you're in a professional studio.

This is a professional level audio interface at a fairly budget friendly price tag. If you want studio quality sound without having to step foot in a studio or upgrade for a very long time, this is a great choice.

ALSO READ:
Home recording tips - Advice on recording vocals in a home studio

Check, One, Two - Top 6 best mics for less than £150 for live vocals

The advantages of working with a producer as an unsigned band
---
Tags
PMT rate the best interfaces for recording at home