Is Brexit is already having an effect on musicians?
Blog by Incorporated Society of Musicians under Artist Managers, Creative & Branding, Finance, Law & Music Business, Live, Media, Music Publishing, Music Training & Careers, Record Labels, Recording & Production, Selling & Distributing Your Music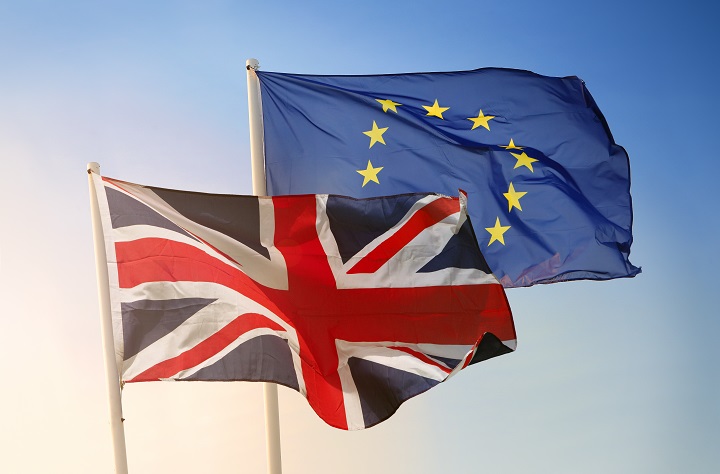 This blog is contributed by ISM, the UK's professional body for musicians, set up in 1882 to promote the art of music and to protect the interests and honour of all musicians.


With seven months to go until the UK leaves the European Union, there is little certainty around what Brexit will mean for musicians working and touring across Europe.

At the moment, nothing legally has changed – we still haven't left the EU, and musicians can still work and travel in Europe as before. And if you are an ISM member, there are no changes to your status or any effects on membership benefits that rely on you being based in a member country of the European Union such as Public Liability Insurance and legal expenses insurance cover for disputes (that arise in the EU).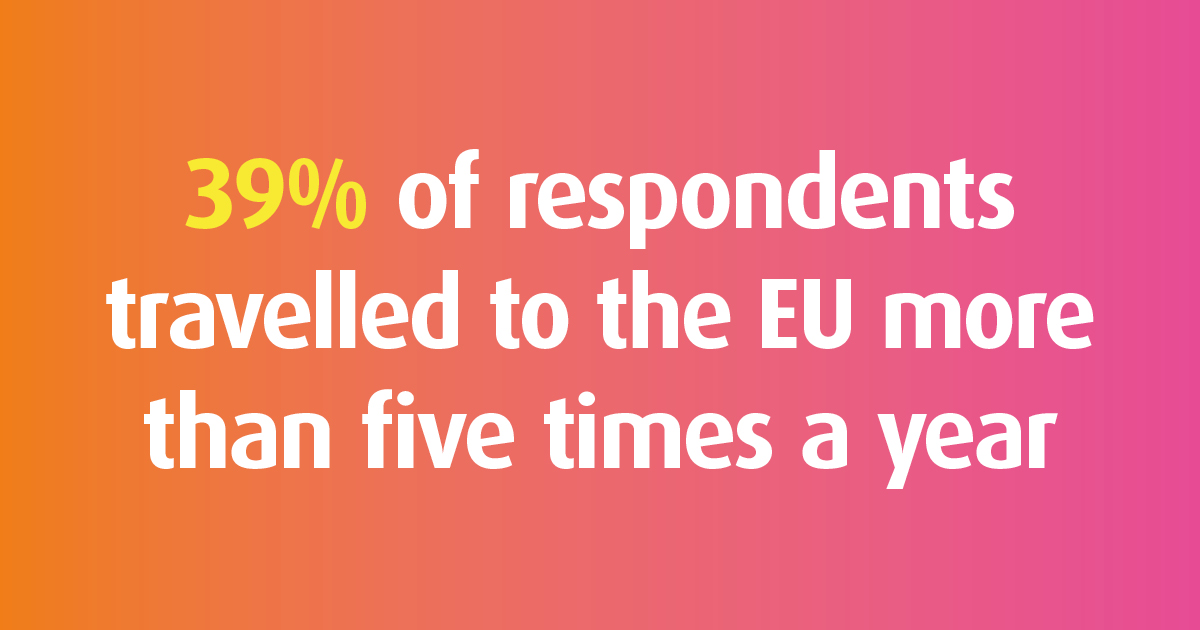 However, when the UK does officially leave the EU, we do not know what the future will hold regarding freedom of movement for musicians touring Europe.

The relationship between a post-exit UK and the European Single Market is a source of considerable concern for our members. So, from October 2016 to May 2018, we conducted three surveys of the music workforce about the impact of Brexit on their work and the nature of their work in the EU and the rest of the world. Responses covered every genre, from electronic and neo-soul to jazz, classical and rock and pop. Our third report, Musicians and Brexit, was published on 31 July 2018.


Key findings from the report
More than 40% of musicians have noticed an impact on their work as a result of Brexit.

39% of musicians travel to the EU more than five times a year. 12% travel to the EU more than 20 times a year.

More than one in eight performers had less than seven days' notice between being offered work and having to take it
One musician commented 'There is a reluctance of festivals to book UK people beyond 2019 until they know more about the travel agreement after Brexit'.

The report calls for freedom of movement to be protected for musicians post-Brexit. Read the full report here.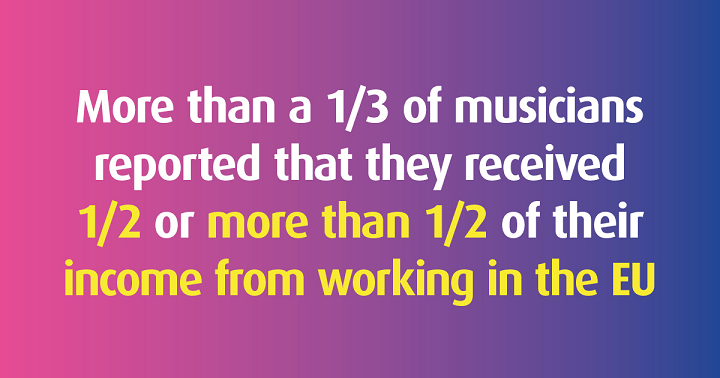 Our report is only one aspect of the ISM's campaign work lobbying government to ensure that freedom of movement is protected for musicians and creative professionals post-Brexit. Our FreeMoveCreate campaign calls for any transitional and permanent relationship between the UK and EU ensures that musicians, directors, technicians, designers, artists, dancers, sound engineers, actors and all creative industry professionals can continue to travel to the EU for work. To join our campaign, visit freemovecreate.org


About the ISM

The ISM is the UK's professional body for musicians. We were set up in 1882 to promote the art of music and to protect the interests and honour of all musicians. Today we support almost 9,000 members from across the music industry providing them with unrivalled services and expert advice, from study up until retirement and beyond. We are a wholly independent, non-profit-making organisation. We offer full, graduate and student membership to professional musicians. To find out more about becoming a member visit ism.org/join


About FreeMoveCreate

FreeMoveCreate is a campaign to protect freedom of movement for the UK's creative industries post-Brexit. The campaign is the home of 40 organisations from across the creative industries, encompassing tens of thousands of creatives, including musicians and artists from the memberships of founding organisations the Incorporated Society of Musicians (ISM – the UK's professional body for musicians) and a-n The Artists Information Company (the UK's largest artists' membership organisation).

Find out more about the ISM here.

Find out more about FreeMoveCreate here.
---
Tags
Incorporated Society of Musicians discuss how Brexit is affecting musicians