The Unsigned Guide Spotlight: August
Blog by Louise Dodgson under Artist Managers, Creative & Branding, Finance, Law & Music Business, Live, Media, Music Publishing, Music Training & Careers, Record Labels, Recording & Production, Selling & Distributing Your Music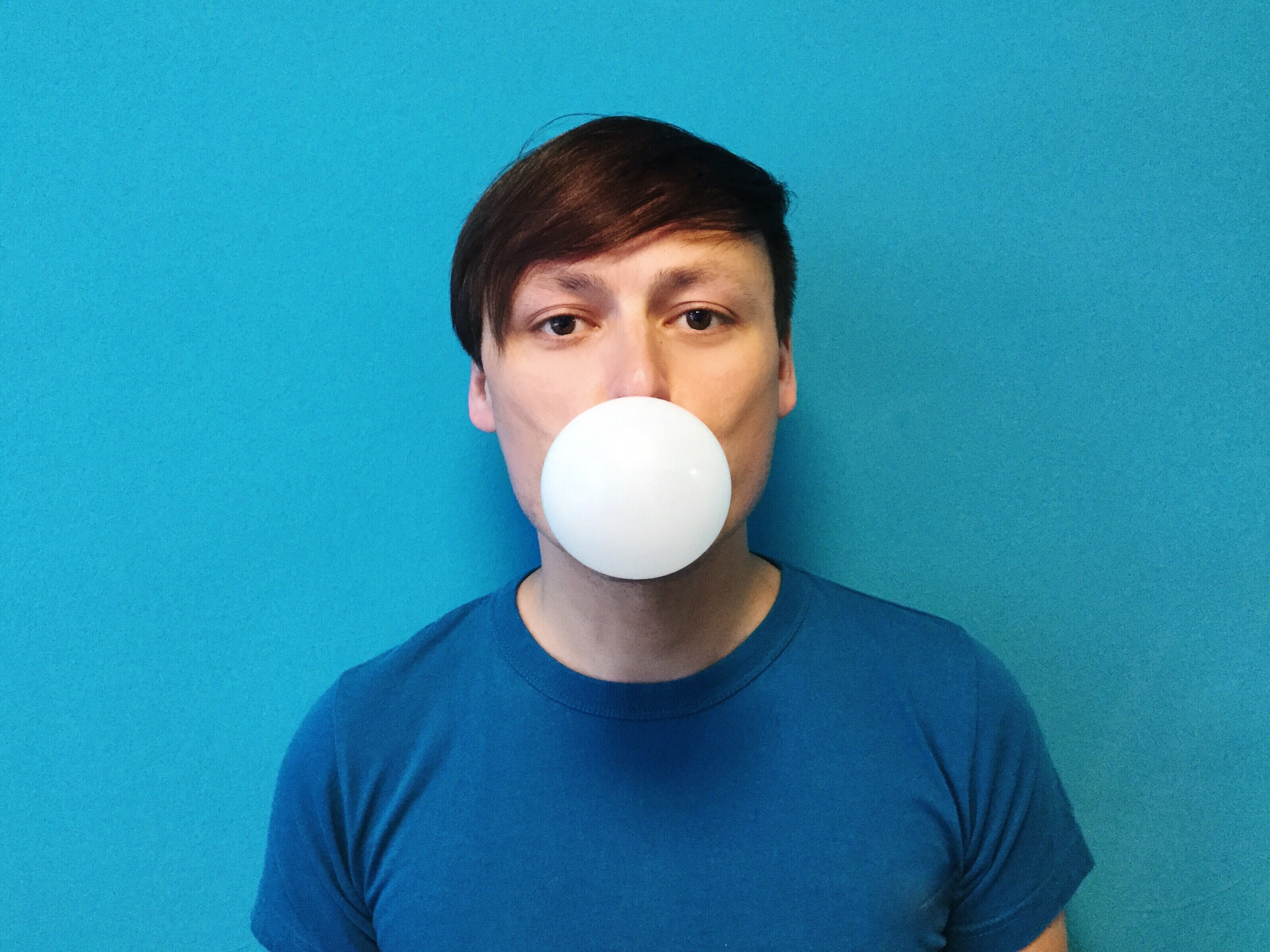 Ride the August heatwave, Spotlight style, with this cracking collection of emerging tunes from our members...




Gon Von Zola – 'Blue Is…'

Originally hailing from Liepzig, since taking up residency in London singer, songwriter and producer Gon Von Zola has hooked himself up with a UK touring band and a Welsh co-songwriter to bring his superb, retro-feeling, toe-tapping Indietronica to life.

With countless accomplishments under his belt, including playing Glastonbury, being played on BBC 6Music, supporting Lykke Li, Kate Nash and Mystery Jets, and bagging a London residency, Gon is just as equally satisfied with his artistic achievements over the years; teaching himself to play, write, sing and produce. Straight A's across the board, if you ask us!
With the upbeat and off the wall 'Blue Is…' receiving lots of attention, Gon tells us more about the inspiration behind it…

"I wrote Blue Is... with my friend Sue in North Wales. We had the chorus and first verse but then got a bit stuck. There had been a crazy storm the night before, so I went for a little beach walk. I discovered a cave that had footsteps leading into it but none coming out. I followed them inside (like a victim in a horror movie) but there was nobody there. Just rocks, sand and an amazing echo. On the way back I wrote the lyrics of what would become verse two and three, and later that day Sue and I finished our song. The central character is a mix of Virginia Woolf, a Goonie and the little boy with the potato sack mask from the horror drama 'The Orphanage'."

Up next for Gon Von Zola is another single release, 'LDN LPZ', plus a stretch of London shows in September. There's more new material on the way in 2019 including an EP and album so keep your ear to the ground.

Website Instagram Facebook Twitter YouTube Spotify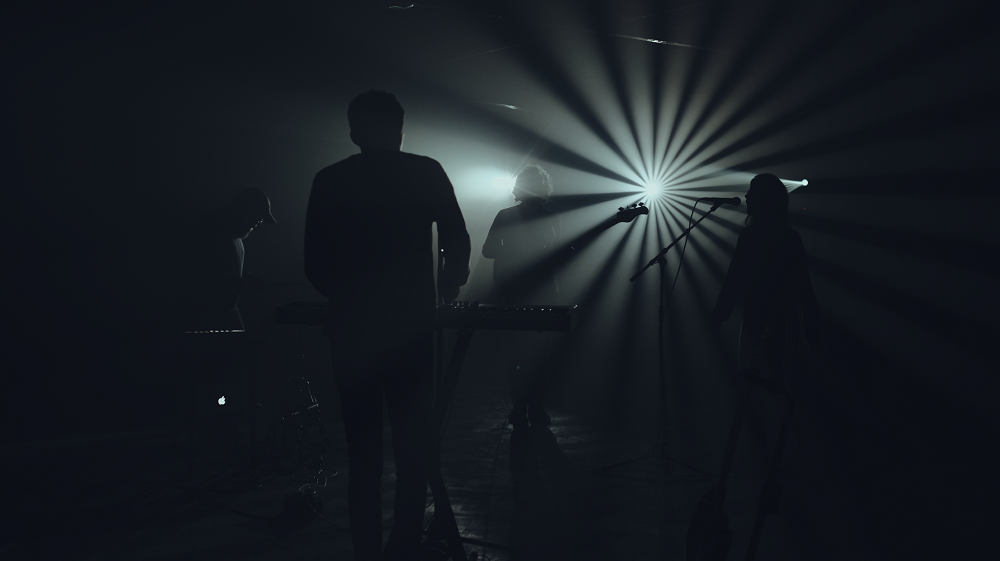 Late Night Picture – 'A Better Land'

Sculpting a sound described by Trust-The-Doc's Neil March as "Downtempo-Electro-Alt-Pop", Late Night Picture's era-bending noise is getting the four-piece noticed in their native South Wales and beyond. The band's first release, 'Massif', gained them airplay on BBC Radio Wales and BBC Radio 6 Music, as well as helping them to secure an impressive first live show at The Alternative Escape.

Beautifully produced by Fieldgate Studio's Andrew Lawson, 'Better Land' is their second single and is even more atmospheric and brooding than their debut. Synthesisers and gated snares combine to create a soundscape that is somehow both futuristic and retro. The band cites London Grammar amongst their contemporaries and you can see satisfying allusions to that influence here. Crystal clear vocals contrast strikingly with bass heavy electronics moving below and the song's loose structure allows it to flow naturally to an understated crescendo. Or, to put it more simply, it sounds really lovely.

As with Massif, Better Land's lyrics take root firmly in the abstract, hinting at escapism and release, "It's a bit of a coping mechanism. It's about living with decisions that are ultimately out of our hands."

What comes next? Well, the focus is currently on writing and recording new music to compete with their previous stellar efforts. But don't worry if you're keen to see Late Night Picture strut (or more likely sway) their stuff live. You can catch them at 110 Above Festival and Truefest early in August, or Hub Festival and The Shard (yes, the actual Shard in London) later in the month.

Facebook Twitter Instagram Spotify YouTube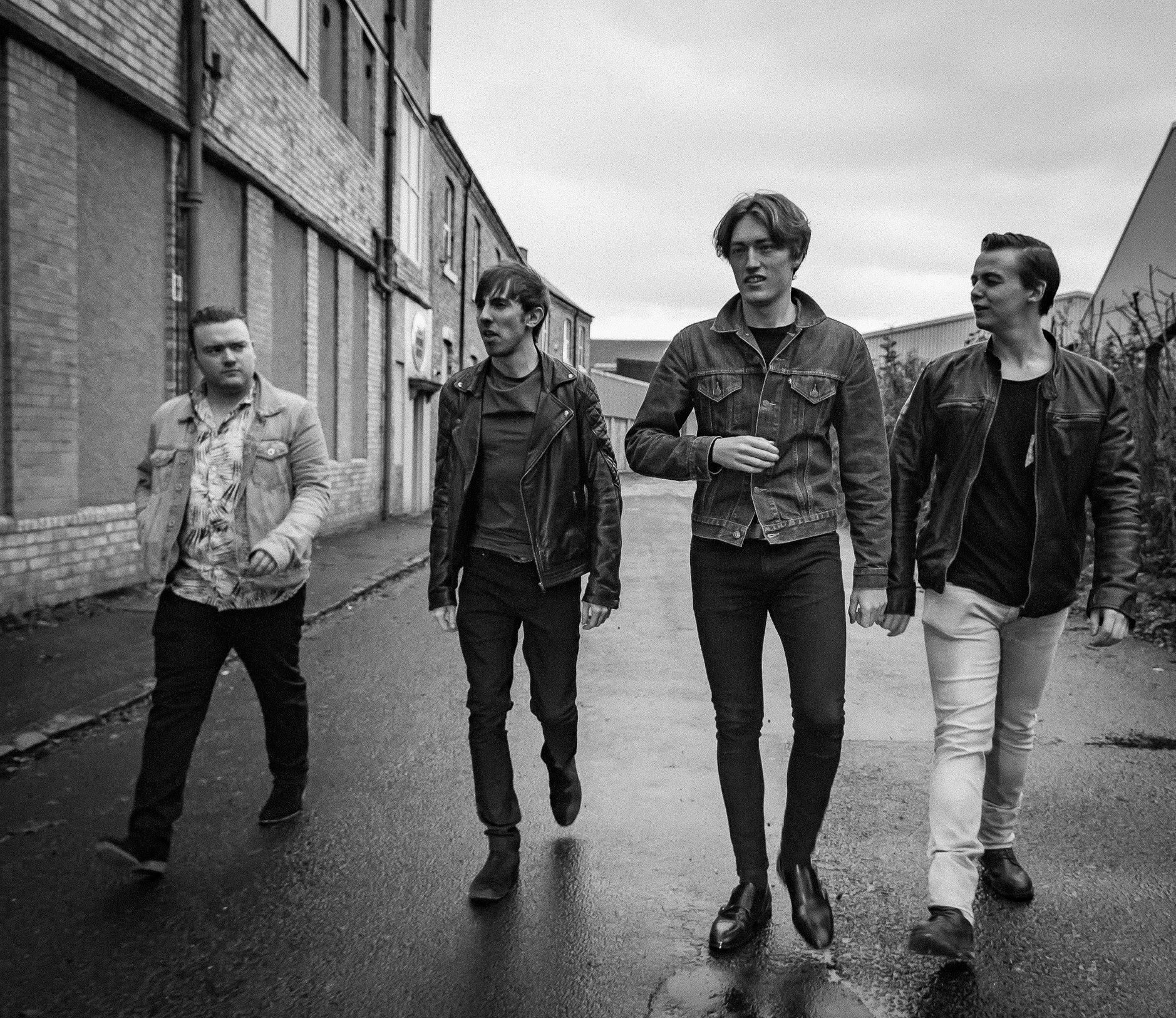 Aboriginals – 'Won't You Be Mine?'

Brandishing big, solid riffs alongside catchy rock melody, Aboriginals' song 'Won't You Be Mine?' is the perfect precursor to their soon to be released EP 'Infinite Cinema'.

Formed in East Ayrshire in 2014, the band draw influence from the likes of Biffy Clyro, Foo Fighters and Queens Of The Stone Age. After much extensive gigging, including supporting Big Country and Fatherson, they've honed their live craft which they'll be demonstrating on a run of tour dates around Scotland to accompany their hotly anticipated EP, out on 4th August.

As well as the tour, the four-piece will be performing this month at Prestfest in Prestwick, Record Factory in Glasgow, then in September at Classic Grand, plus a slot at Live @ Troon Festival. With plenty more new music to unveil before the end of the year, it seems the pace won't be slowing down for Aboriginals any time soon. Be sure to keep your eye on their social media for gig dates.

Bandcamp Facebook Twitter Instagram Spotify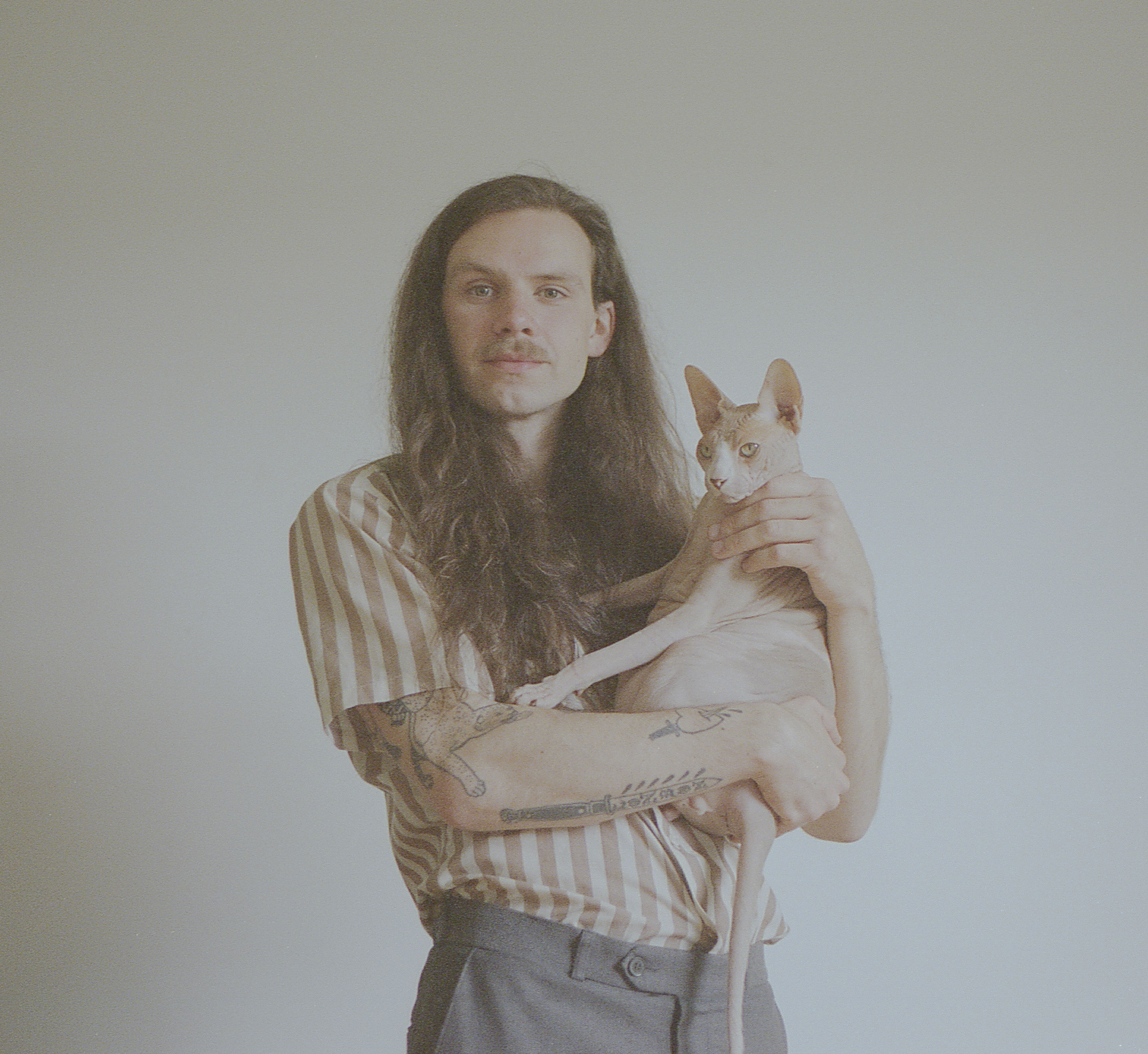 L.A. Peach – 'Heart Strings'

A lot of songwriters migrate south as they look to break into the music industry, pulled in by the bright lights and creative community of foggy London town. Leeds based ex-Londoner/cat lover L.A. Peach likes to do things a bit differently. Since his move up t' north he has found a new gear without sounding like he is even trying. Sold-out shows have followed, along with a new EP, 'Heart Strings'.

The EP's title track exhibits L.A.'s flavour of lo-fi, slacker pop impeccably. Described in the refreshingly honest terms of, "a product of a self destruction that knows no bounds; relationships, jobs, friendships, university... you name it, I've destroyed it." The song is as interesting lyrically as it is sonically and part of that is down to the focus being different to the usual 'boy loves girl' narrative:

"I originally started writing Heart Strings because I feel so many men sing about loving women in their songs and it gets boring. I don't wanna just sing about that all of the time, because I could easily fall in love with either sex!... The crux of it is, it doesn't matter if you're male or female, friends or lovers, I just wanted my Heart Strings to be played with!"

He is, however, keen to emphasise that the confessional nature of the lyrics were part of a personal transformation, "You'll catch me saying 'sorry' a lot more nowadays."

Heart Strings has everything that you would wish for from 3 minutes of breezy, effortlessly cool pop. There's even a xylophone (marimba?) solo thrown in to apply some frosting to an already perfectly concocted pop tart.
Those of you residing in the south needn't mourn the loss of L.A. Peach for too long. He is making a return this month for shows in Brighton (Green Door Store, 14th August), Bristol (Cafe Kino, 15th August) and London (The Lock Tavern, 18th August). Homemade zines have been promised, along with the usual on-stage jokes and dance moves. Winner.
Facebook
Twitter
Instagram
YouTube
Spotify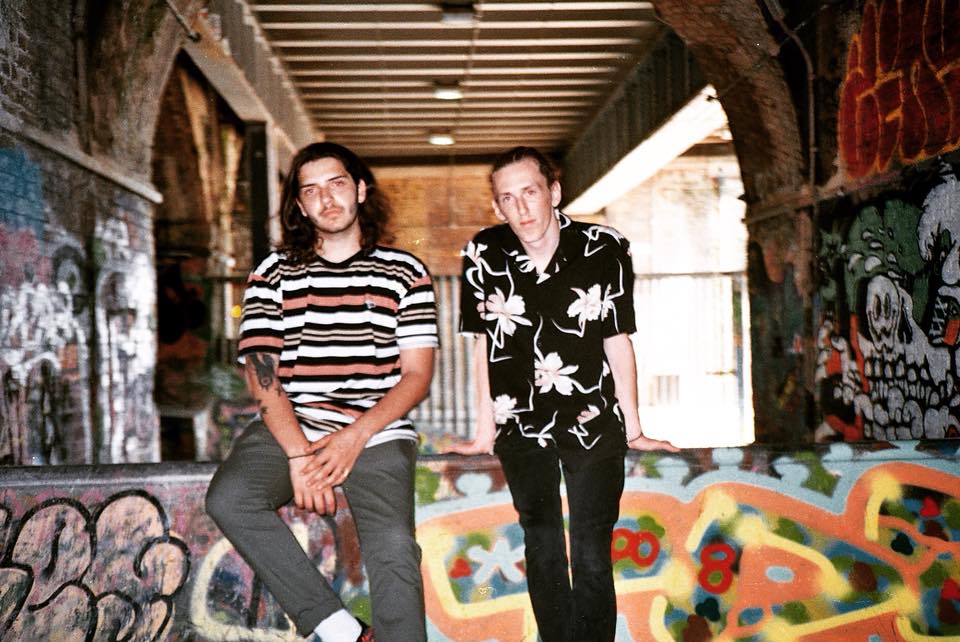 UHURU – 'Riddle'
In the 2 years they've been making music together, Connor Daniel and Rob Jones have made it their mission to challenge the rules of pop music. And they're doing a fine job; crafting punchy, infectious music with a cheeky, gritty edge.
Here's Connor to shed some light on the origins of chosen track 'Riddle':
"I wanted to create a single with real energy... something you can really move to. I had already produced most of the instrumental of 'Riddle' before the actual concept of the song came to me – but as soon as I'd written the hook, the rest of the song flowed naturally. 'Riddle' is about not understanding what the other person wants, and their behaviour makes no sense to you, so you're constantly asking yourself 'if it's real' – because you really want it to be."
The pair have already played live to some pretty large audiences, the biggest crowd being about 17,000 people at Wembley Park for Colour Festival. They were also nominated for 'Best Electronic Act' at the Unsigned Music Awards in 2016, and have been on the receiving end of plenty of love for 'Riddle', as well as their previous single 'Thirsty' on music blogs (It's All Indie, Louder Than War, Atwood Magazine) and radio (Amazing Radio, BBC Radio Solent).
Currently working on putting together a string of live dates, which will be complimented by a new single due next month and an EP release on the horizon, we have a strong feeling that UHURU's take on pop music is about to go viral.
Website
Facebook
Twitter
Instagram
YouTube
How can I get featured on the Spotlight blog?

Our Spotlight blog is compiled every month from fresh new music submitted to us by our members. We want to hear from you! We select 5 of the best tracks from our members, so if you want to be in the running you'll need to sign up to The Unsigned Guide then follow the instructions in your Welcome email to submit a track for Spotlight consideration to us.

As well as being featured in our new music blog, your track will also be played on our monthly Amazing Radio show and also forwarded onto music industry professionals including folks from Big Life Management, Club Fandango, Decca Records, Memphis Industries, Rocksound, Spotify, DIY Magazine, Transgressive Records and The Great Escape. Find out more about Spotlight here.

Members of The Unsigned Guide get access to our huge directory of over 8,600 UK music industry contacts. Find out more about the directory and the other services we provide to help emerging bands and artists here:
---
Tags
Emerging and unsigned bands and artists championed on The Unsigned Guide Spotlight new music tastemaker blog