5 simple tips to make your band website effective
Blog by Music Glue under Creative & Branding, Selling & Distributing Your Music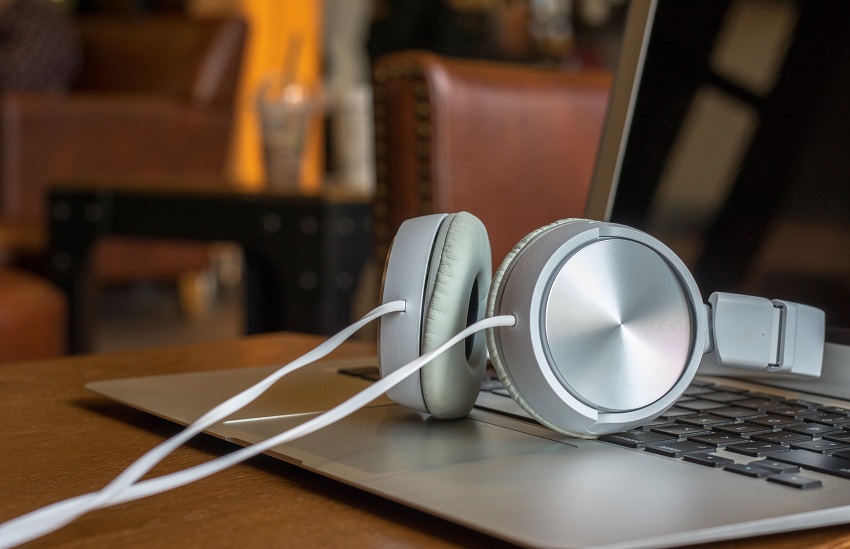 This blog is contributed by Music Glue, a specialist ecommerce platform for the music business on which artists can create a stunning free website and store in minutes. Built by artists for artists, Music Glue is used by thousands of bands worldwide, providing a direct-to-fan solution to DIY musicians as well as stadium-level artists. Check out the original blog on their site here.


Your website and social media channels are the online hubs for your fans to listen to new music, buy your merch, watch videos and find out about your next gigs so it's really important to keep them looking fresh and user friendly. At Music Glue, we meet with everyone from DIY musicians through to international touring artists and no matter how established the act, we often find the same problems with their websites.

Will Spencer, Account Manager at Music Glue gathered a few quick pointers that will make all the difference to your online presence and help you build a better relationship with your fans.

Here are his top 5 tips to a great website:

1. BE MOBILE READY
Remember: not even your No 1 fan is going to hang around your website very long if they can't browse on the go, so make sure your site is mobile ready! Too often websites aren't optimised for all devices. That makes me want to scream because there are some brilliant mobile friendly options out there to build your site, Music Glue being one of them. There's also no point spending money on socials pushing fans to a clunky website that doesn't work on mobile.

A huge two-thirds of adults in the UK and nearly 90% of 18-24 year olds are using their mobiles to browse the web according to Ofcom. And with 67% of mobile users in the UK more likely to order from a mobile-friendly site, this is an opportunity not to miss, so have all devices in mind when building a website.


2. KEEP YOUR SITE LOOKING FRESH
Everyone knows how tricky it is to write that difficult second blog post so think twice before committing to daily or even weekly updates. Constantly coming up with inspiration for new content is hard work, so unless you love writing / have interesting things to write about, you may be better off saving those creative juices for new songs.

Here are a few tricks I always recommend:
Embed your social media feeds. That way you only have to Tweet and Facebook to keep your website updated. It's super easy on our Music Glue website, see how.
Draft some blogs on the go: Try producing a shorter tour blog when you have hours in the back of a van with lots of exciting news. But don't give it all away at once on your website. Saving your posts will help you plan content throughout a longer period of time when you have less to say.
Embed a playlist and update it as you would with your socials. An easy win. See how Australian artist Kate Miller-Heidke does it here.


3. HAVE CLEAR BRANDING
However cheesy it may sound your band is a brand and how you represent this brand through your online presence is really important. In the real world your music, style and lyrics play an important role in connecting with your fanbase. In an online world, you need to make your website an extension of the offline. Website and social media need to look coherent and make sense so that a fan knows right way they belong to your band. It can be as easy as a colour code, a font style, or your latest album artwork.

I also think that part of this is having up to date press shots and a bio you are happy with. Promoters and bookers will often just lift copy from your site so make sure you are happy with the content they will be using to promote you.


4. BUILD A CONNECTION
So your site is looking good, it works like a dream on mobile and your fans are flocking to it by the 1000's. What now? If they are on your website, chances are they want to interact with you; make sure they can! Different types of fans want different things so ensure there is something for everyone. One rule I always tell artists: try not to send your fans away to other people's websites. Keep them with you and give them what they want. Here are ideas that work:
A free download in exchange for an email address
A video only hosted on your site
Exclusive signed merch
Tickets for your next show
A fan club

Some super fans will want everything and be willing to pay for it, some will be quite happy with a free track. Either way, you'll have some data and will know who your fans are and where they are, so you can build your mailing list.


5. START YOUR OWN ONLINE STORE
It only takes a few clicks now to set up your free online store. I go through lots of them each day so once you're up and running, here are my top 3 tips to improve sales:
Use quality images that highlight your products. You have crafted something beautiful so give it credit!
It sounds simple but name products clearly and describe all the great details about them. Does it come in a personalised packaging? Is it limited edition? Mention it. Your fans will appreciate the time you have taken.
Always have at least one product for sale. Nothing is more disappointing than landing on a store where everything is sold out - well done though! Use tools like print on demand so you always have merch ready to go.

ALSO READ:

Music Glue offer advice on selling music & merch direct to fans, creating a band website & more

The Basics: 5 simple things that bands & artists can do to promote their music & make money

The Basics: Writing a biog for your band
---
Tags
Music Glue offer advice on creating an effective band website