15th birthday! 15 of the best! We celebrate the bands & artists who have risen to the top since The Unsigned Guide Spotlight...
Blog by Louise Dodgson under Artist Managers, Creative & Branding, Finance, Law & Music Business, Live, Media, Music Publishing, Music Training & Careers, Record Labels, Recording & Production, Selling & Distributing Your Music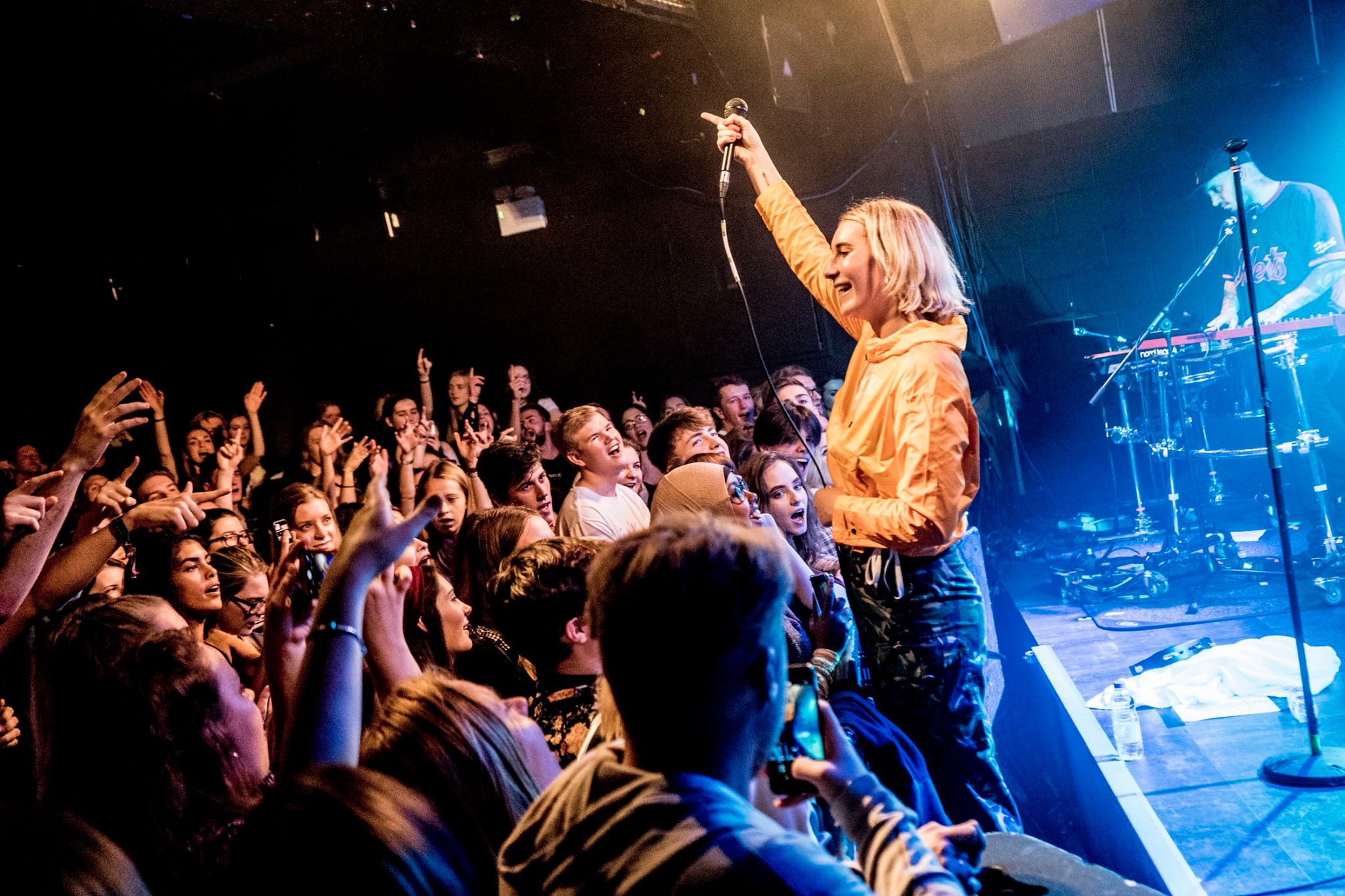 In case you hadn't already heard, it's The Unsigned Guide's 15th birthday this week! We're running an awesome prize giveaway, plus we've also got a bevy of marvellous discounts aimed at unsigned acts, from ourselves and other music industry partners. Take a look at our 15th birthday prizes & discounts here.

In addition to these 15th anniversary celebrations, we thought it only right to cast a nostalgic eye back over some of the fantastic emerging bands & artists that we've unearthed over the years as part of our Spotlight blog.

Although Spotlight was only introduced as an additional feature to our services in 2012, during this time it has proven to be hugely popular, resulting in a monthly radio show on Amazing Radio, and boasting hundreds of talented under the radar bands and artists who have gone from strength to strength since. Not only has it been, and still is, an absolute joy to champion the music of our emerging members, but witnessing the continued rise of the acts we've handpicked over the past 6 years for the Spotlight blog is a remarkable delight. Long may it continue!

So let's catch up with 15 bands and artists who have graced the Spotlight blog over the years, and find out what mind blowing things have been happening for them...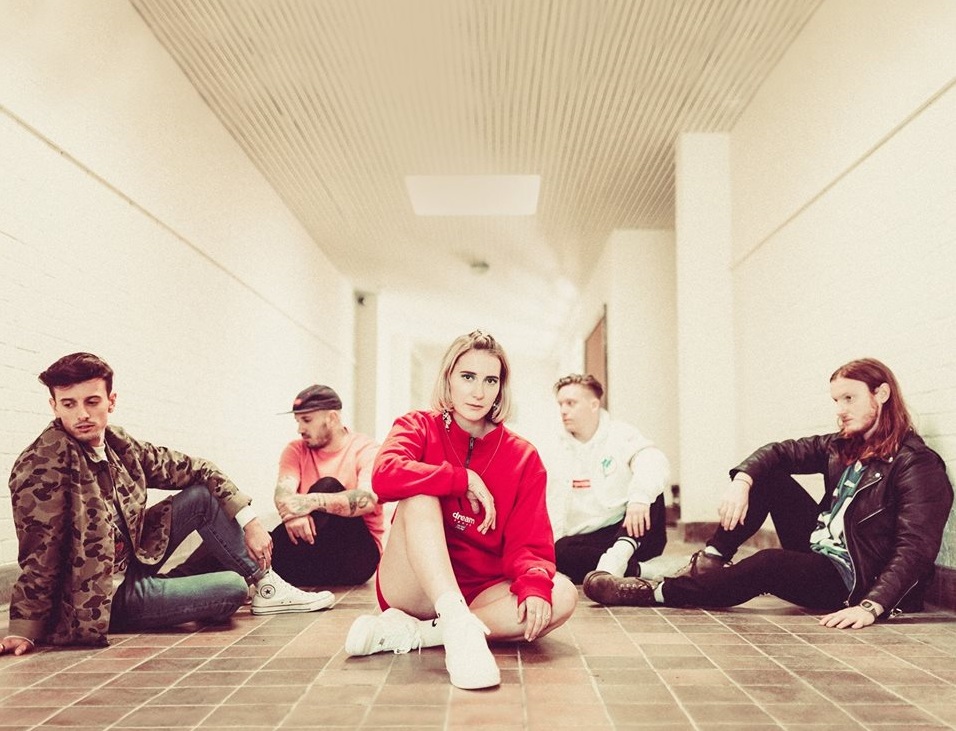 FICKLE FRIENDS (April 2014 Spotlight blog)
Where to begin with everything that Fickle Friends have gone on to achieve since we championed them on Spotlight in 2014?! Their journey has been nothing short of astounding! Crowned 'Tune of the Week' 4 times on BBC Radio 1, not to mention picking up radio airplay across the UK and Europe, playing slots at Reading/Leeds, Latitude, SXSW, Bestival, Field Day, Eurosonic and loads more festivals, 6 consecutive sold-out London gigs including the 2,300 capacity Kentish Town Forum in October 2017, plus a whopping 40 million Spotify streams of their tracks. WOAH!

Their ascension up the ladder of greatness does not stop there! The Brighton 5 piece released their debut album 'You Are Someone Else' last week, produced by Mike Crossey (Foals, Wolf Alice, The 1975). They'll be embarking on their biggest UK tour yet this October too. What more is there to say, other than, Fickle Friends...we salute you!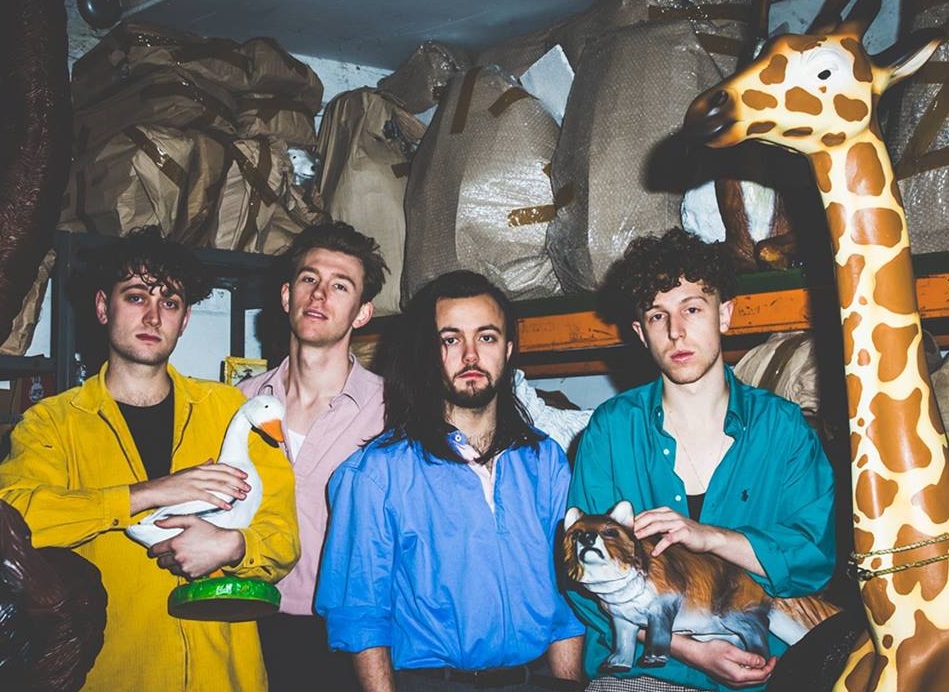 MARSICANS (October 2014 Spotlight blog)
Masters of toe-tapping indie pop, Marsicans have made like cream and risen straight to the top! So much has happened to the Leeds band since our 2014 Spotlight feature, but most recently they have…(deep breath)...signed to LAB Records and with agency X-ray Touring, had a number of singles comprise the BBC Radio 1 weekly playlist, had love from Spotify on various curated playlists for the UK, Europe, USA and Japan, supported Jaws and Clean Cut Kid on UK tours, played gigs galore and festivals in 5 countries, and most remarkably of all had their video for 'Throw Ourselves In' featured for Team GB Rio 2016 Olympic medal-winning gymnast Nile Wilson.

They show no signs of slowing down the pace...so far in 2018 they've filmed a live session at Maida Vale for BBC Radio 1, been announced as one of Huw Stephen's Alternative Tips for 2018 and interviewed by the man himself, and have polished off a headline tour selling out 5 of 6 dates in advance. Their recent single 'Wake Up Freya' has been premiered on Radio 1 and featured on Spotify's New Music Friday and Apple Music's Best Of The Week playlists in several countries.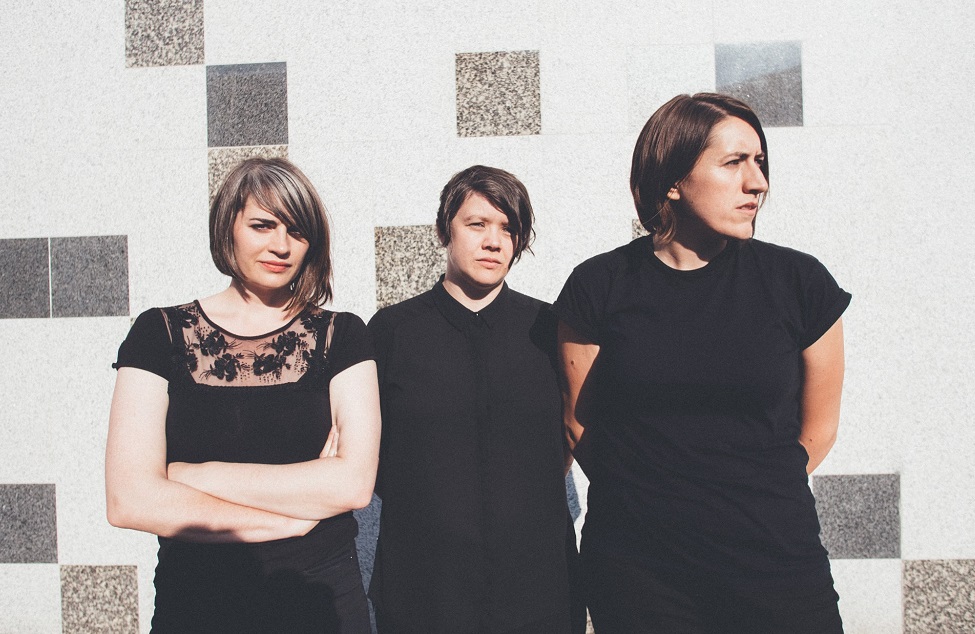 LIINES (December 2015 Spotlight blog)
There's no denying things are rapidly on the up for LIINES with the past 12 months being particularly exciting for the three-piece. They were awarded PRS Foundation funding through their Women Make Music programme, have played at a bevy of festivals including Camden Rocks and Off The Record, and have picked up an avid industry fan in the form of XFM's John Kennedy who has lavished the trio with airplay, not to mention a session for his X-Posure show which was broadcast earlier this month.

Currently in the middle of a mini tour to promote their fantastic new single, Shallow, they've already played a sell out Manchester show and a London headline show for John Kennedy, but have more covetable gigs up their sleeve… another headline show in Liverpool on 13th April, a support slot for Desperate Journalist (another of our Spotlight alumni - see more about them further on in this blog!) in London on 20th April, and they've also recently been added to the line-up for The Membrane's + Friends all-dayer at The Ritz in Manchester on 5th May.

Most thrilling of all is the highly anticipated release of their debut album 'Stop-Start' which will come out on 4th May through label Reckless Yes, so expect to be seeing and hearing a lot more from LIINES in the coming months.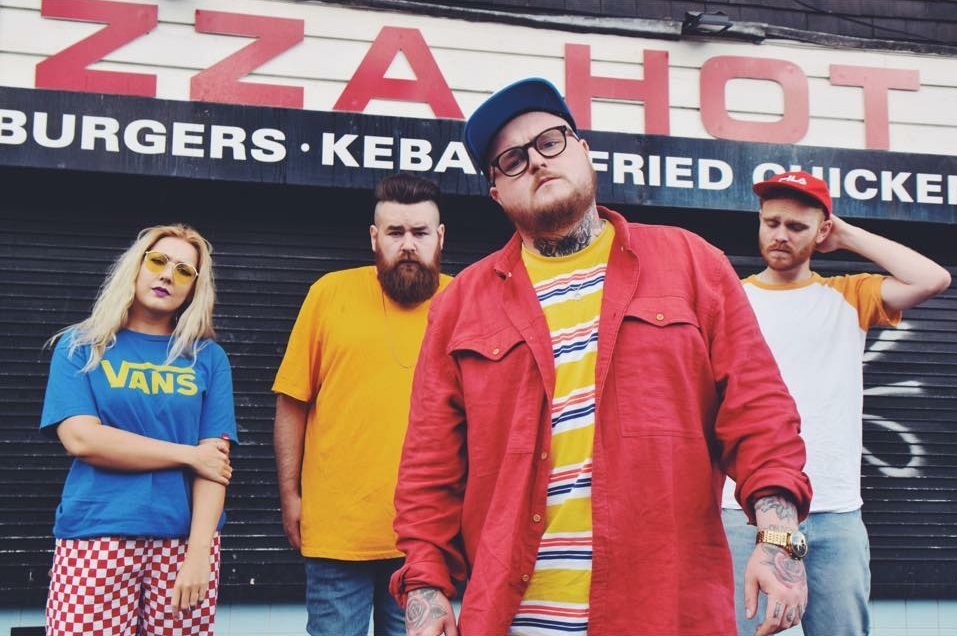 THE LOTTERY WINNERS (August 2013 Spotlight blog)
Early in the life of Spotlight, The Lottery Winners were a dead cert for our blog, and over the years that have passed since we featured them, their career has experienced an ascent of meteoric proportions!

After signing to Warner/Sire in 2016, the band spent 2017 working on their major label debut album. Much of it was recorded at the legendary Rockfield Studios, and the album was mastered at Abbey Road by world-renowned engineer Frank Arkwright. With the release of their first single from the album planned for later in the year, we aren't they only ones chomping at the bit to hear what they've been cooking up.

Escaping from the studio, the band have also managed to play shows at the Reeperbahn Festival in Germany, The Great Escape, Welcome To The North and On Blackheath festival.

As would be expected with their album release coming up in 2018, the band have a particularly exciting schedule ahead of them. Just last week they opened for Sleeper on their UK tour, and they'll also be embarking on tour dates with We Are Scientists at the end of March. Their very own headline tour will follow later in the year, plus performances at Kendal Calling, Larmer Tree, Neverworld, and Green Meadows, with more to be announced.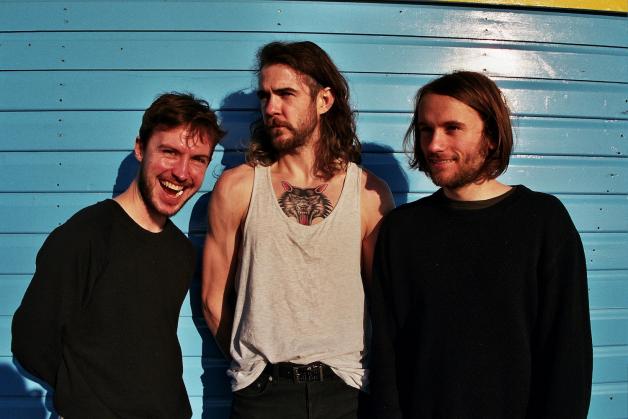 GLOO (November 2014 Spotlight blog)
It's been a non stop ride for pedallers of noise, GLOO, who were featured on our blog back in November 2014. Most recently, they've had 3 singles premiered online through the likes of CLASH Magazine and SPILT MILK, as well as being backed by Amazing Radio and the BBC. They also nailed performances at BBC Amplify and Icebreaker Festival too during 2017.

With sales for their limited edition single releases reaching as far as Australia and Canada, it seems the GLOO love is spreading far and wide. Back in the UK there are loads more gigs on the agenda for you to look out for, as well as a live BBC session booked for 31st March; definitely worth tuning in for.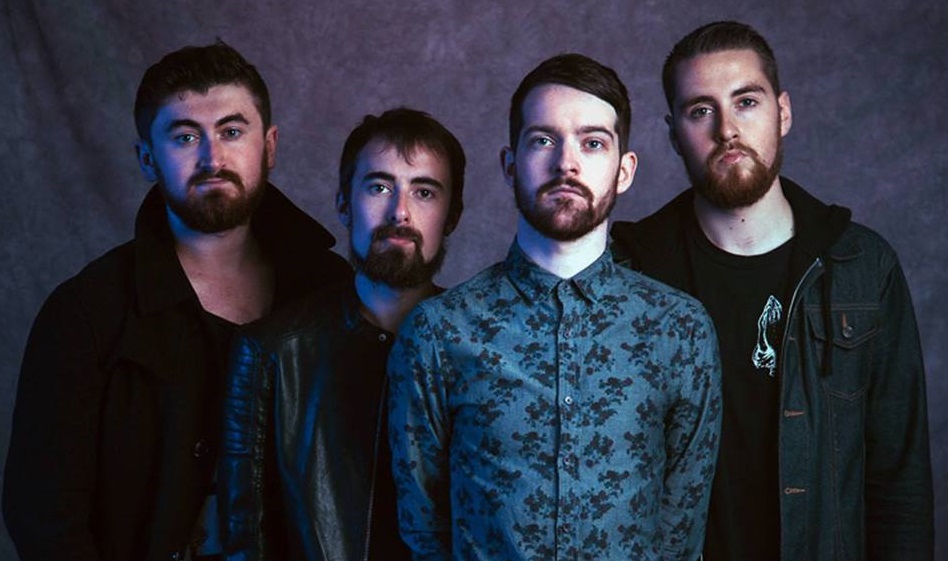 BLOODLINES (June 2016 Spotlight blog)
Bringing their own brand of Scottish rock chaos to the masses, Bloodlines have had a suitably busy and chaotic time since our Spotlight feature in 2016. Not only have they racked up a sell out gig at Stereo in Glasgow and performed a live set for BBC Radio Scotland, they've also smashed shows up and down the country, not to mention festivals galore, including a great set at Belladrum.

Always looking forward, they're eager to hit the road again on their UK tour kicking off at the end of March. Their new EP 'Primal Cuts' is also fresh off the press this week. If lead single 'Blood In Your Arms' is anything to go by, they'll be bringing in even more awesome reviews, airplay and industry praise.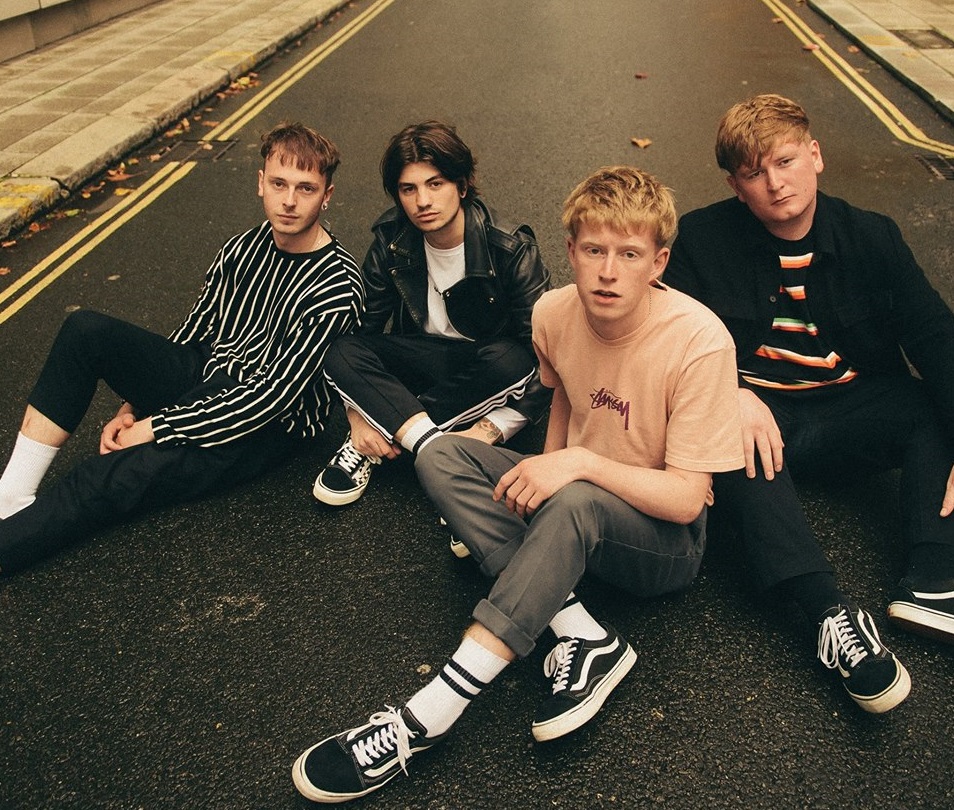 HIGH TYDE (March 2013 Spotlight blog)
Fresh out of the blocks when they were initially handpicked for our March 2013 Spotlight blog, Brighton boys High Tyde have consistently built in strength and popularity over the years, culminating in a sold out 10 date UK tour this February/March.

Other amazing highlights for the band include being named Annie Mac's Tune of the Week, supporting The Hunna, Rat Boy and Peace on tour, smashing the BBC Introducing stage at Reading & Leeds festival, touring Tokyo and Osaka in Japan, playing their first US show in LA and first Spanish festival in Valencia.

On top of all this they signed a publishing deal with Imagem Music in April 2017 and more recently have released their 10 track mixtape in February 2018. With festival slots already confirmed for the summer ahead at 110 Above and Truck festivals, and more no doubt in the pipeline, the power of High Tyde shows no signs of letting up any time soon.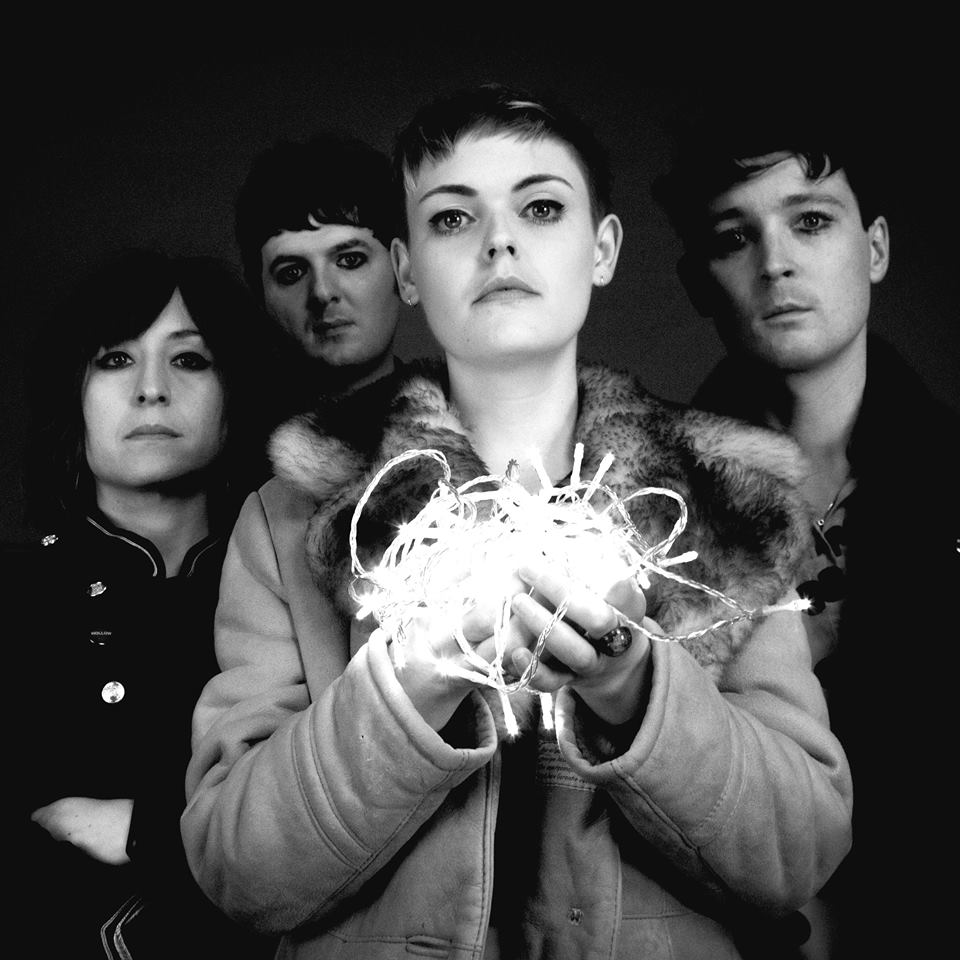 DESPERATE JOURNALIST (April 2014 Spotlight blog)
At the top of their game, Desperate Journalist have accomplished an enviable amount for an independent act since their early Spotlight days. On New Years Day 2017 they unveiled 'Resolution', the second single from second album 'Grow Up' which saw the post punk four piece make the BBC 6Music playlist and feature on Steve Lamacq's Roundtable, scoring nearly top marks! This mimicks the rave press reviews they've had from Q Magazine (who gave it a solid 4/5) and Louder Than War (who couldn't help but award it a full 10/10).

On the live front, they've toured the length and breadth of the UK including their biggest headline show to date at London's Scala, they've played a week-long tour of Germany, plus a slot at Benicassim in Spain, sandwiched between Liam Gallagher and Red Hot Chili Peppers. The band rounded up 2017 supporting The Slow Readers Club (more about them later in this very blog!) on a few dates including a sold out Albert Hall in Manchester.

Looking ahead, Desperate Journalist will be releasing an eagerly awaited new 5 track EP called 'You Get Used To It' on March 30th and have started writing their third album, which will be their main focus this summer. Always first class when it comes to their prolific output, we can't wait to get our ears around their new material.




CaStLeS (March 2016 Spotlight blog)
A lot has happened in the good ship CaStLeS since the self-release of their debut album at the tail end of 2016. On the receiving end of copious levels of praise from The Guardian, Gigwise and Listen With Monger, they also bagged a print review in the April 2017 edition of UNCUT, plus a spread in Shindig! Magazine.

July 2017 saw the band bestowed with the honour of releasing a shared double A-side with The Joy Formidable as part of their 'Aruthrol' vinyl series, putting forward CaStLeS' Welsh language track 'Yn Galw'.

Stand out shows include supporting Sweet Baboo in Cardiff, plus festival slots at Liverpool Psych Fest, Farmfest, Festival No 6 and a packed out FOCUS Wales gig. They'll be back at this year's FOCUS Wales in April to headline a stage.

As for the rest of the year, the band will turn their attention to recording a second album. With no release dates set as yet, there's still a good chance of a single release before the end of the year, so we can justify a small amount of giddiness in anticipation of that.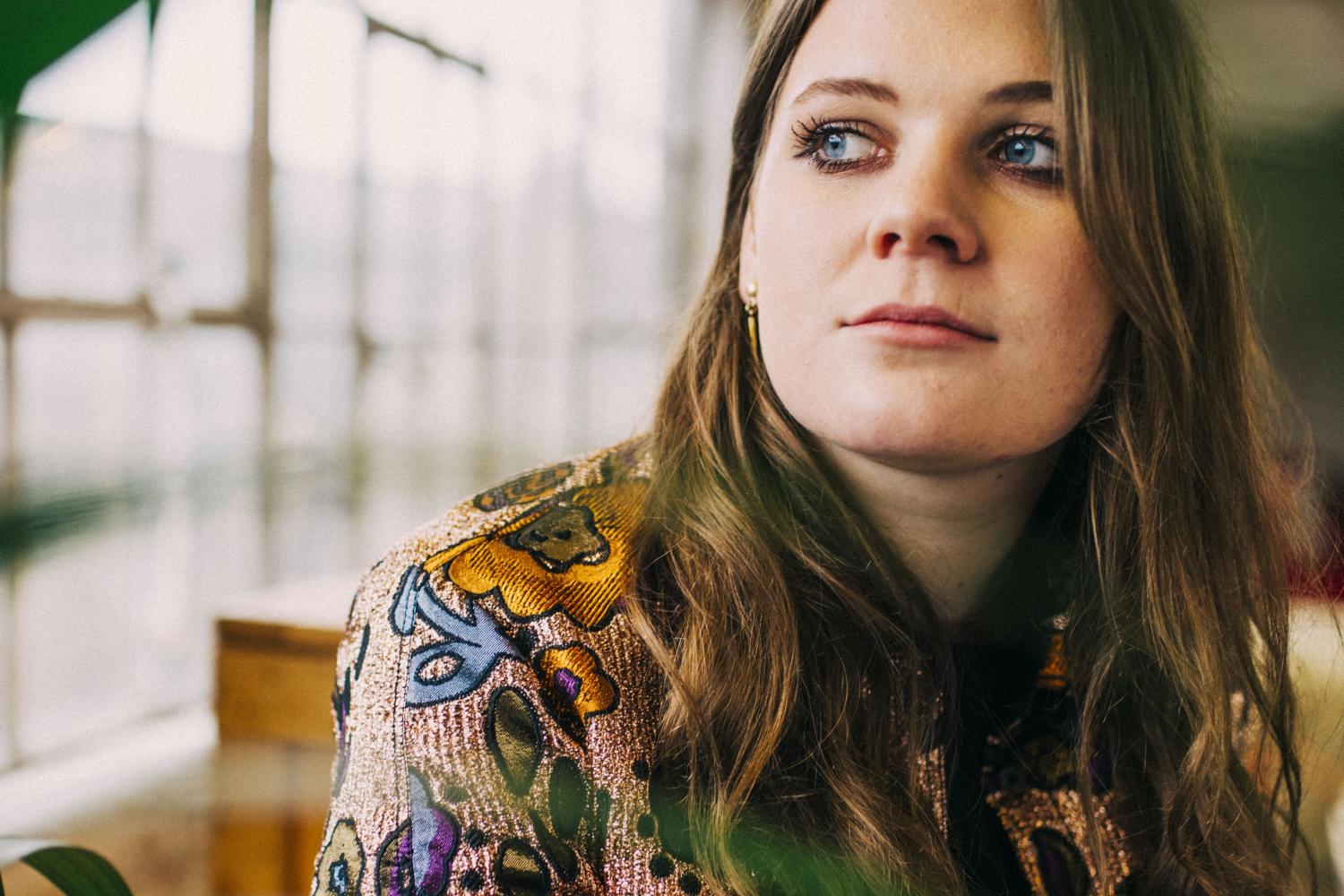 BROOKE BENTHAM (May 2016 Spotlight blog)
Named on various lists of emerging acts to watch and top tips for 2018, singer songwriter Brooke Bentham has already been earmarked for greatness by the likes of NME, Radio X and Huw Stephens of BBC Radio 1.

Brooke has enjoyed a momentous year of recognition for her talent, showered upon her from all corners; in 2017 her single 'Losing, Baby' was crowned as BBC Introducing Track Of The Week, she performed a session for John Kennedy on Radio X, was the recipient of much love from tastemaker blogs worldwide, and played on festival stages at Green Man, Body & Soul, and Leeds/Reading, amongst others.

Coming up, you can see Brooke playing a BBC Introducing gig on 27th March at The Lexington, as well as headline gigs in Manchester and London this May, plus she'll be wowing the crowds at The Great Escape and Liverpool Sound City in the same month. Get those dates in your diary!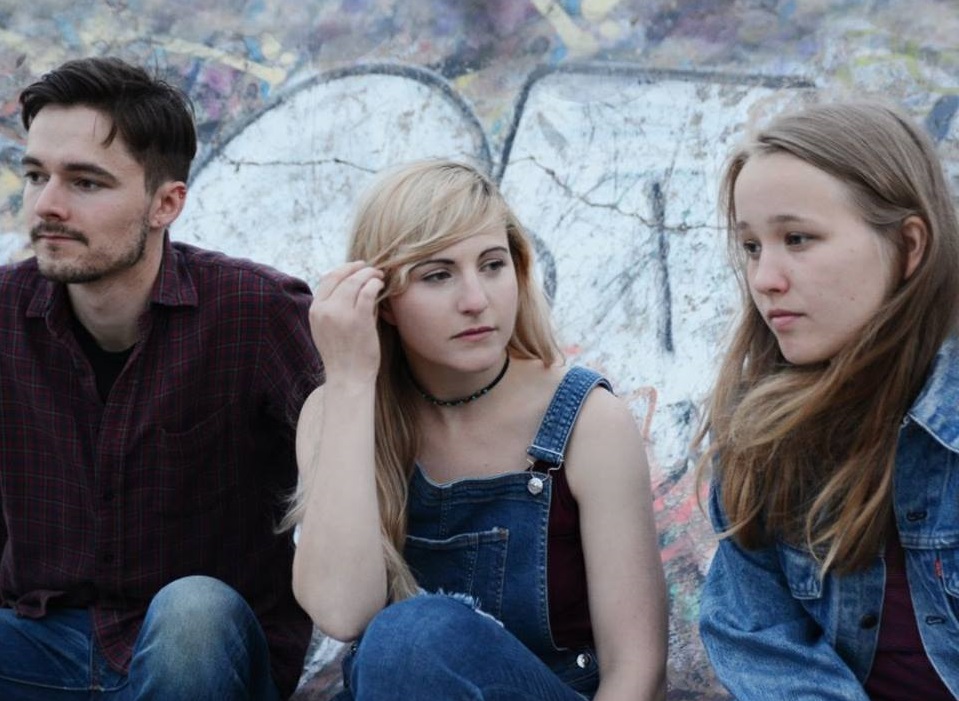 WYLDEST (August 2014 Spotlight blog)
Not long returned from the sunnier climate of Texas, Wyldest have been showing the international music tastemakers what they're made of with 4 showcases at SXSW.

Already an approved hit with the tastemakers on UK soil, the trio have been showered with praise for their 2 EP releases by the likes of The Independent, SPIN, NME, The Line Of Best Fit, DIY and Earmilk, and have been championed on air by BBC Radio 1's Huw Stephens, BBC 6Music and BBC Introducing. They've also graced stages at Green Man Festival and Blissfields, and are set to reveal their festival appearances for the coming months soon, one of which will be an acclaimed slot at The Great Escape.

Almost ready to be unleashed, Wydlest's debut album was recorded and self-produced by the band end of 2017, and is being mixed as we write this by Greg Hughes of Bella Union-signed band Still Corners. We wait with baited breath...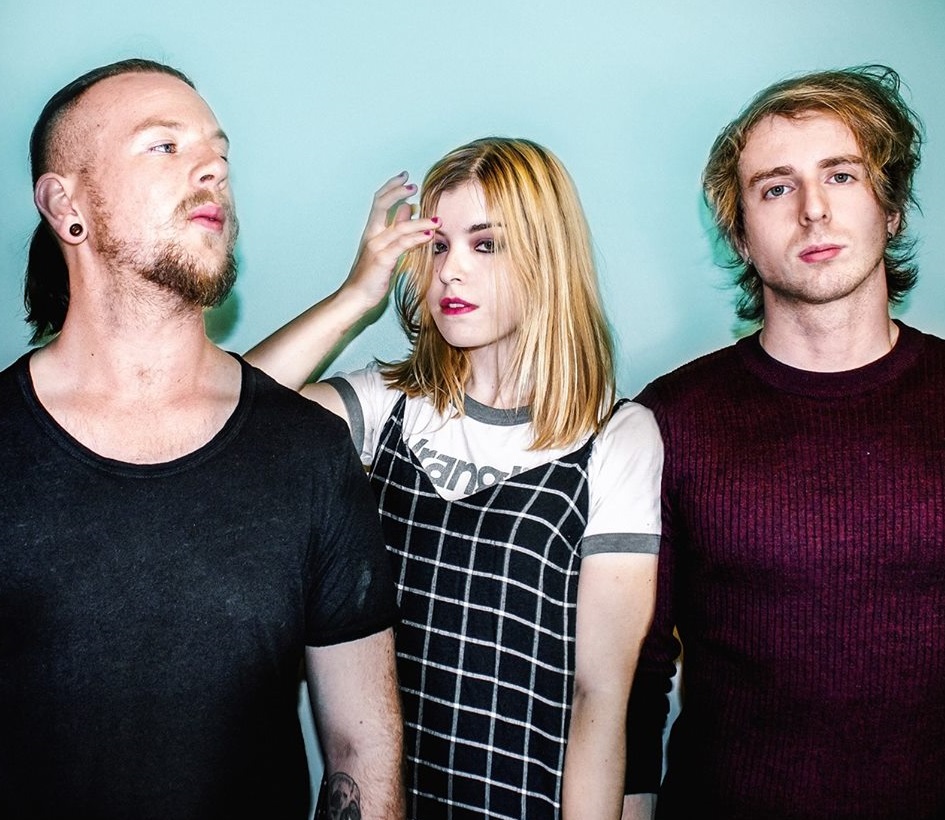 FALSE ADVERTISING (April 2016 Spotlight blog)
By their own admission, 2017 was the most eventful year by far in False Advertising's musical adventures to date. Without management or a record deal, and relying solely on their impressive catalogue of material overflowing with hits, the grunge trio have managed to make dreams come true that any band would aspire for. Going to America to play SXSW, playing in Barcelona, supporting Idles, recording at Abbey Road Studios, airplay on BBC Radio 1, BBC 6Music and Radio X, getting a mention from Everything Everything live on BBC Radio 1, then later being invited to support them at an NME show… the list goes on!

So far 2018 has got off to a relatively quiet start whilst the band busy themselves with working on more new music. They're also planning their first international release of a remastered album over in Japan next month, pre-orders are almost sold out already within 4 days, so it looks set to go down a treat with Japanese fans.

Festival season will see False Advertising hitting stages UK wide again, including a main stage slot at Kendal Calling. To get them in the mood, they've put together and will be headlining their very own mini-festival of sorts in Manchester on 7th April, Falsetival, with loads of other fantastic acts on the bill.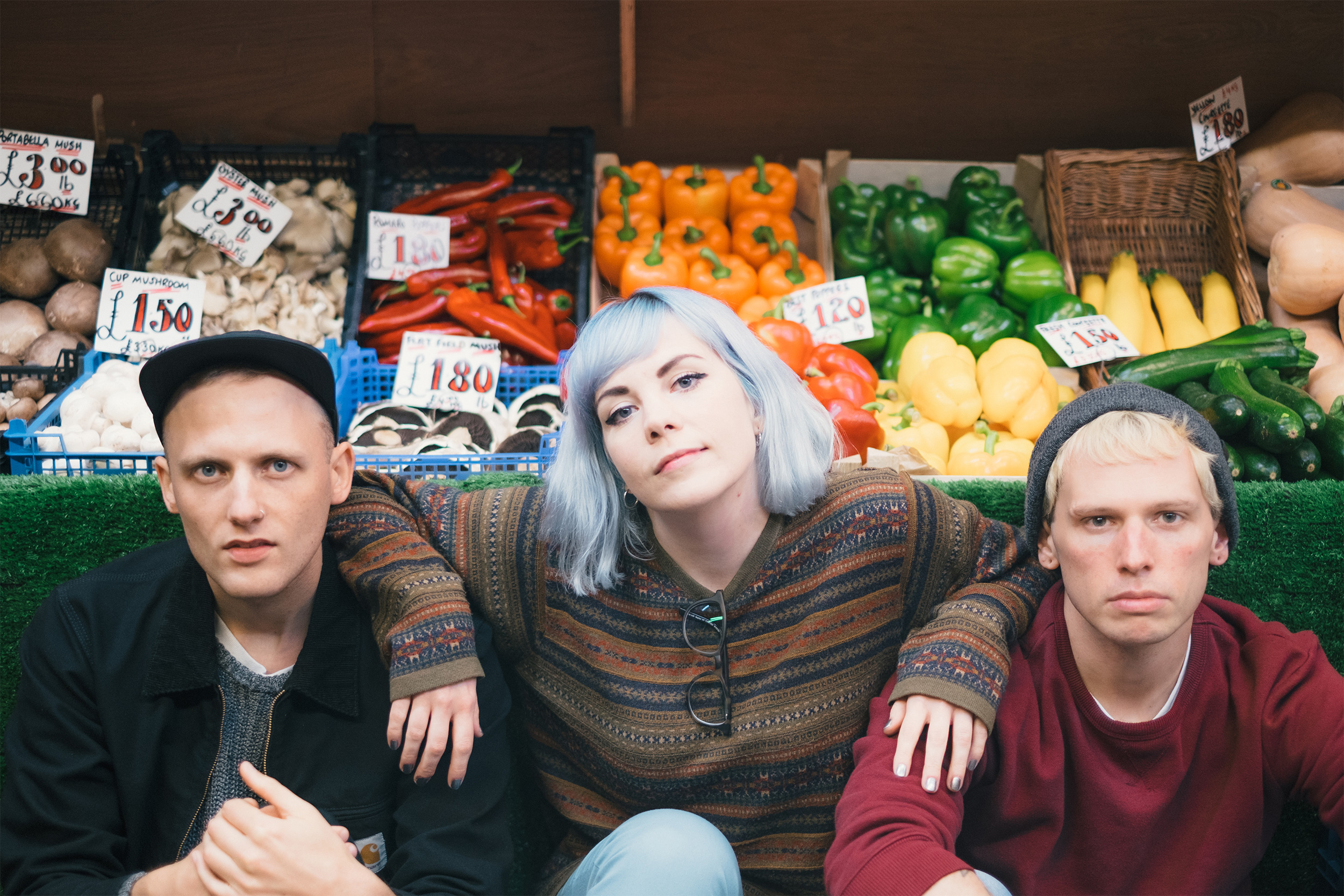 DOE (January 2014 Spotlight blog)
London trio Doe are careering down the path to success and have their lasers set to stun! Following the release of their debut album in late 2016, they have travelled the globe; gigging in New York, Philadelphia, and at SXSW in Texas (in both 2017 and 2018!), as well as touring the UK and Europe with Jeff Rosenstock, and embarking on their first US tour with Yankee Bluff.

On home soil they've smashed sets at festivals galore, supported Honeyblood and LVL UP, and will be celebrating their 5th birthday with a headline show at Paper Dress Vintage in London on 30th March. A second album has been polished off in the studio recently, so it's just a matter of time until we're blessed with more material from these purveyors of garage punk.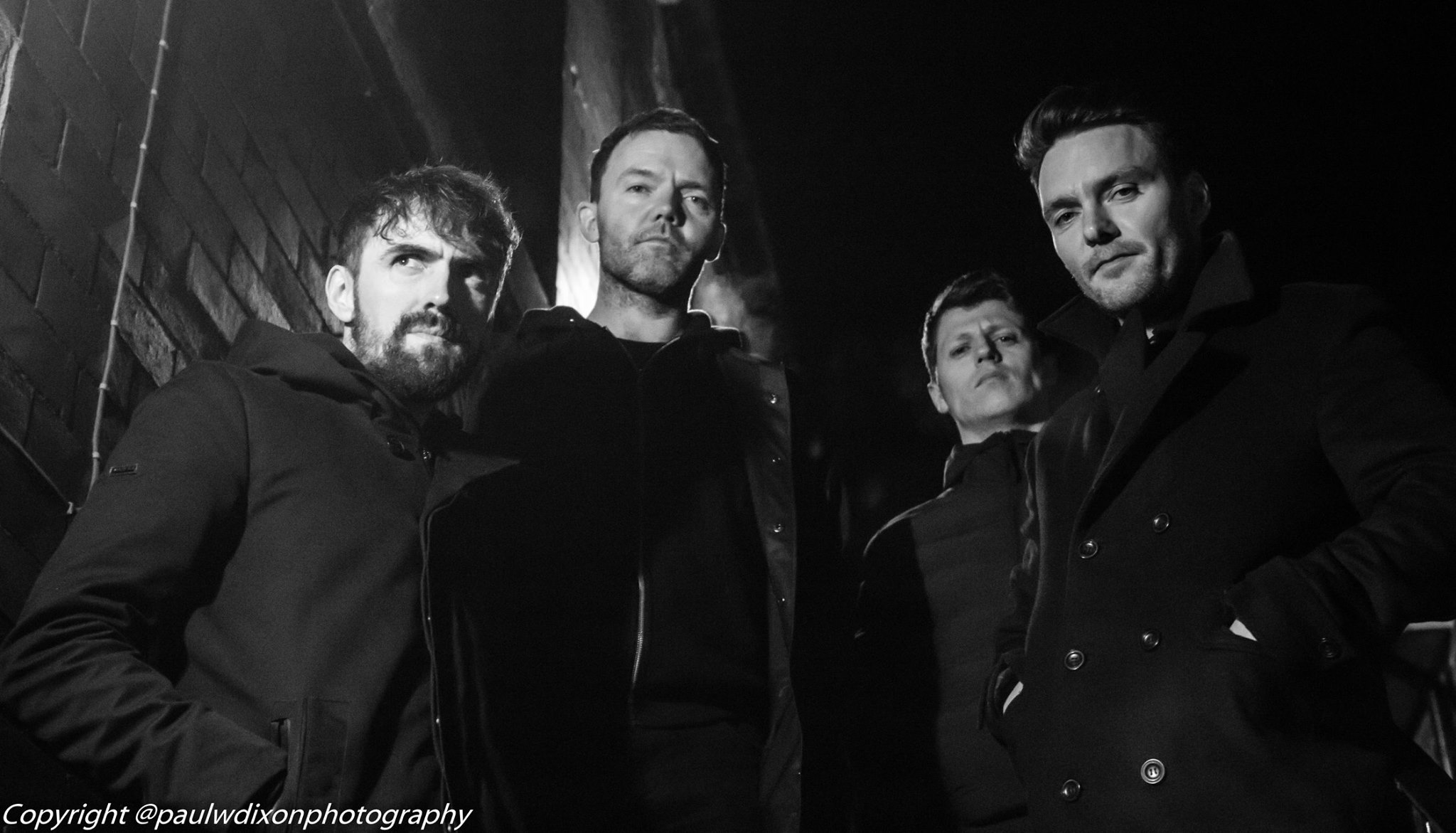 THE SLOW READERS CLUB (July 2014 Spotlight blog)
Building a dedicated and solid following over the years that any band would be envious of, playing sold out gigs has become the norm for The Slow Readers Club; their show at Manchester Cathedral sold out in a few hours, and their UK tour at the end of 2017 saw them play to full houses at King Tuts, Rescue Rooms and the 2,000 capacity Albert Hall in Manchester.

The band also drew huge crowds at festival appearances including Isle Of Wight Festival, Victorious, Sounds Of The City, Dot To Dot and Festival No 6, and will no doubt do the same again this summer when they'll be gracing the stages of Kendal Calling, Liverpool Sound City and Stag & Dagger Festival.

Recent single 'Lunatic' has been a hit with Steve Lamacq and Chris Hawkins of BBC 6Music, John Kennedy and Gordon Smart of Radio X, plus Clint Boon on XS Radio. A tantalising teaser for their upcoming album 'Build A Tower' due out in May, the Manchester chaps will be embarking on a 14 date tour, which also includes popping over to Northwich to play a show as part of The Charlatans homecoming celebration gigs.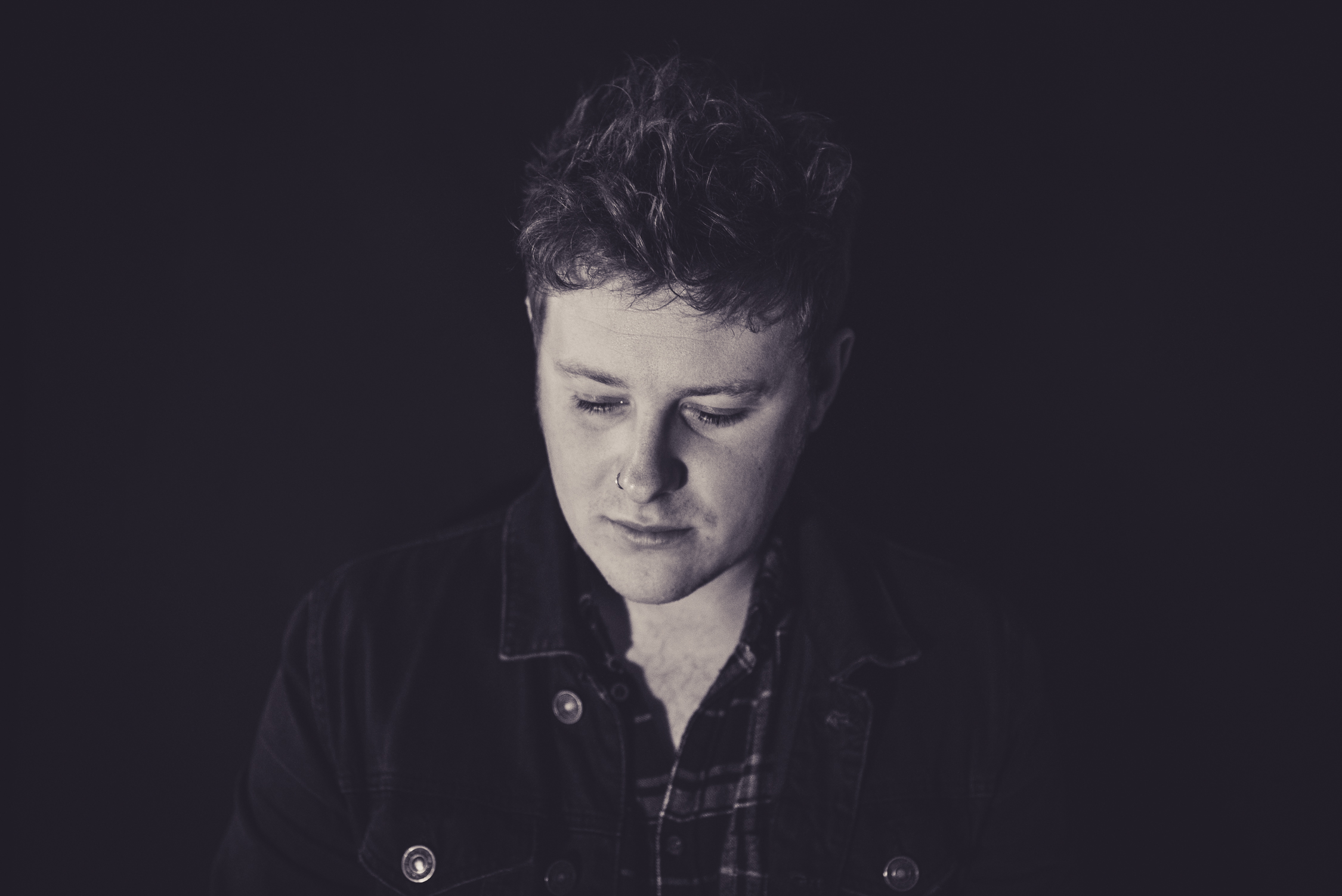 HARRY PANE (August 2016 Spotlight blog)
Another Spotlight artist to have hit up SXSW this March, singer songwriter Harry Pane has certainly made the most of his time stateside, fitting in 6 shows during his time in Austin, as well as a KGSR 93.3 Radio's live broadcast from the festival. Pretty impressive stuff for an emerging artist selected for our blog little over a year & a half ago.

Since then, Harry has soared to success off the back of singles 'Beautiful Life' and Here We Stay', accumulating almost 2 million artist streams with support coming from New Music Friday, Fresh Folk, Deezer, Filtr and Topsify playlists. Having signed with Warner Music UK's W Songs publishing, Harry is now keen to build followings in Europe and the US; we've no doubt his stint at SXSW and an upcoming tour support opportunity with German band Mainfelt, and some radio airwave love from Switzerland will have helped in his ambitions. The future is definitely look bright for Harry, and we couldn't be more pleased!
---
Tags
15 emerging bands and artists that we love from The Unsigned Guide Spotlight tastemaker blog