Advice on Best Practices for Getting Your Songs in Music Libraries
Blog by Dave Kusek - New Artist Model under Music Publishing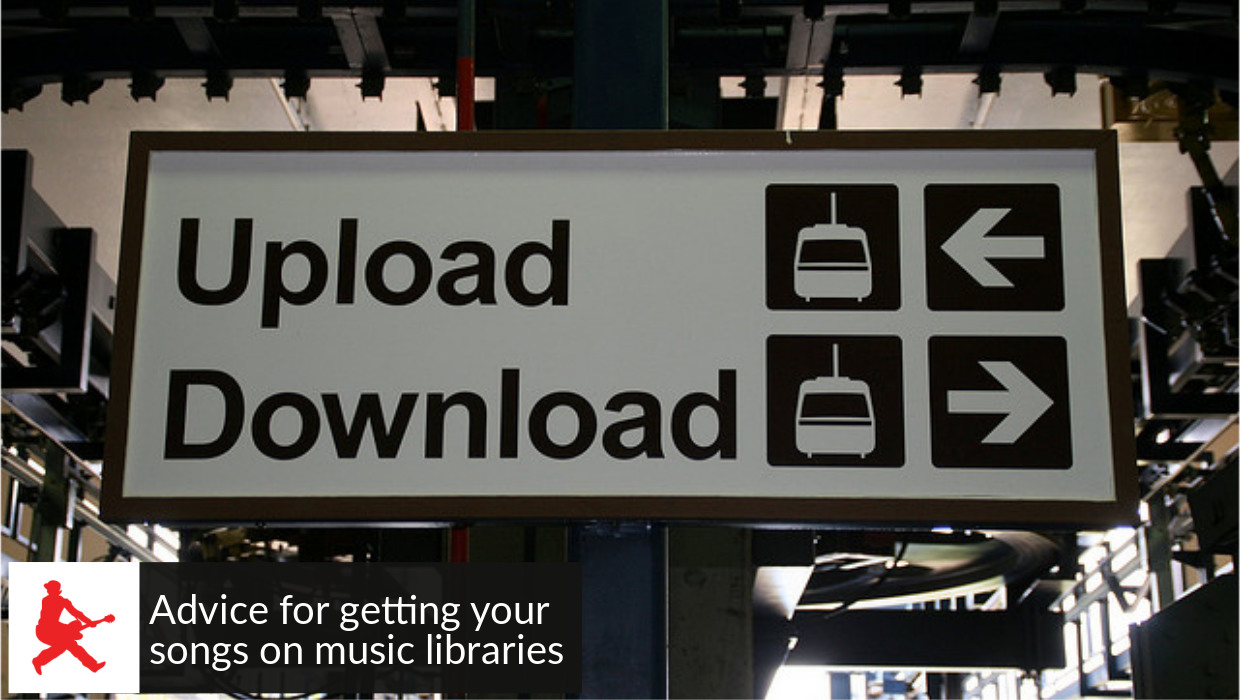 This blog is contributed by Dave Kusek, the founder of New Artist Model online music business school, and author of Hack The Music Business e-book. Grab your free copy of the e-book here. Over the years Dave has worked with tens of thousands of musicians around the world, across every genre imaginable and in many different markets.


Music libraries are probably the easiest first tentative step into the world of music licensing. If you have a few solid tracks with quality recordings you can jump right in and get started. And you don't even need an established network of industry connections. All you need is your music, your computer, and a dedicated mindset.


What are Music Libraries? 
Before we get into the best practices, let's just quickly talk about exactly what music libraries are. Music libraries are essentially platforms that curate music specifically for licensing.

Artists, songwriters, composers, producers, and beat makers submit their music which then goes through a selection and curation process. If your song meets the library's standards and fits with their catalogue, it will be added to the library.

Music supervisors, ad agencies, videographers, YouTubers, and anyone else who needs music for a visual production can then search through that library and license tracks for their production. They will usually pay a synchronization fee to the music library which is split with you, the artist (usually 50/50).

Audiosparx, Production Trax, and Songtradr are just a few examples of music libraries.

That's about all the foundational knowledge you need. Granted, there are some things you should do to prepare your tracks before submitting to music libraries, but for now let's cover some general best-practices to get you started.


Opt for Non-Exclusive Libraries 
This is mostly relevant if you're just starting out in the world of music licensing. Especially as you're just figuring everything out, going in on a bad exclusive deal can be a shot in the foot.

In licensing an "exclusive deal" means that no other library can license that track. So if you put a track up in a music library that wants exclusivity, you cannot add that track to any other music library.

So what are the cons? If you add your track to an exclusive library and nothing comes out of it or it sits on their shelf, you've essentially lost one song in your catalogue. The income potential for that song is 100% dependent on its success in that library.

Of course, it's not always a bad thing. If you have a high-quality track and you take a lot of time to add detailed and relevant metadata to that track so it's found and gets a lot of traffic in that library, it can certainly pay off.

If you're more experienced, have a good understanding of deals and the library, and feel like it's a good investment, you can certainly pursue exclusive deals. Just know the pros and cons and weigh your decision accordingly.


Find the Right Library for You 
Not all music libraries are made equal (and there are A LOT out there). Some will specialise in a specific genre, others will cater more towards producers and beat makers, and others work with more premium productions. And obviously, you're going to get the best results if you get your music in libraries that are really relevant to your sound.

You can spend days or weeks submitting your tracks to music libraries, but if you're submitting your electronic tracks to libraries that specialise in indie rock, no amount of perseverance is going to get your tracks accepted.

Likewise, if you get your orchestral track in a library that's well-known in the industry as being the place for orchestral and instrumental music, you're going to get a lot more traction.

So how do you know which libraries to target? Do some Google searches and dig around the websites of a bunch of libraries. Usually you can take a look at their catalogue to see what kind of music they tend to work with. Other libraries will have info, about, or submission pages that describe the kind of music they're looking for. Make a spreadsheet for yourself to keep track of the best-fit libraries you want to pursue and go from there. It's about working SMARTER.


Use (A LOT) of Metadata 
Metadata will be your best friend when it comes to actually making money from music libraries (seriously your BEST friend).

When a music supervisor is looking for music, they will visit a music library and search with keywords that describe the kind of music they're looking for. They may search for genres, moods, sound-alikes, or other descriptors. They'll look through the search results and make a decision from there.

That means the amount of money you can make from music libraries is entirely dependent on your music getting found in that library. Many of them have thousands of tracks, so you can see how easy it is to get lost in the masses.

So how do you show up in those searches? Relevant and detailed metadata.

Metadata is keywords that you attach to your songs in music libraries. It should describe the genre and subgenre. It should describe the mood or vibe of the piece, the instrumentation, and the tempo. And it should describe the kind of production that the song may be suited for.

As an example, here are just a few ideas for metadata that could be used for a dark orchestral piece. Orchestral, instrumental, film score, soundtrack, dramatic, haunting, thriller, fantasy, gothic, adventure, anticipation, anxious, suspenseful, climactic, John Williams, Hans Zimmer, and Harry Potter.

For every track you put in a music library, make sure you take the time to really brainstorm a lot of ideas. Add as many as you can, use thesaurus tools to find other descriptors, and keep it relevant to your track.


Avoid Low-End Libraries 
Like anything, there are a wide range of music libraries and the prices they charge vary accordingly. Some libraries are more premium and cater to bigger productions. Others are low end and focus on volume.

Many low-end libraries will license tracks and beats for as low as £1. Whilst it's great for content creators who want cheap music, it's not so healthy for the musicians and songwriters as it presents music as an inexpensive commodity.

You'll have to get hundreds of licenses on these low-end libraries to make the same amount as one good deal on a more premium library. Of course, aiming for volume may work for you, especially if you have a huge, ever-expanding library of songs or beats. Again, it's just important to understand the cons before you jump in.


If you want more music licensing tips to jumpstart your career, download this free music licensing guide. Inside you'll find tips that will help you prepare your tracks for licensing, as well as strategies to get your songs in the hands of music supervisors and recording artists.
ALSO READ:

Advice on getting your music featured on TV & film from the experts at Off The Record

The inside knowledge about PRS For Music, music royalties and songwriting rights from an expert

Your questions answered: Music publishing, sync, royalties & more
---
Tags
Advice on how to get your songs and tracks onto music libraries