"I wouldn't set foot in a live venue without specialist music insurance"
Blog by Insure4Music under Finance, Law & Music Business, Live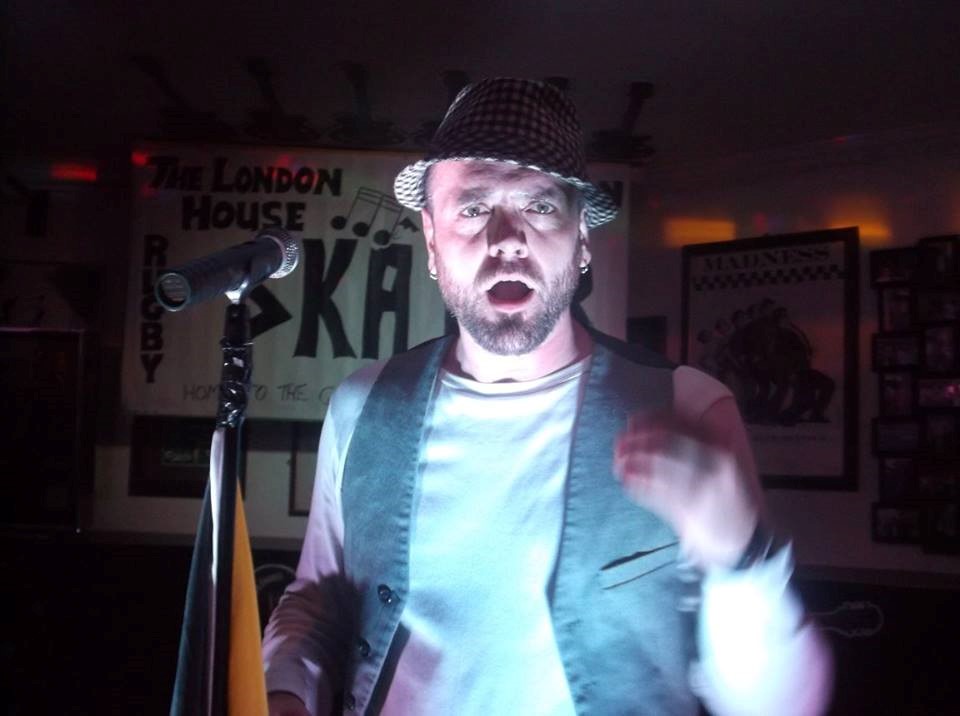 This blog is contributed by Insure4Music.

Anything can happen when you're on stage – and some incidents could keep you out of action for longer than you anticipated. That's why bands and artists need Specialist Music Insurance so that you never miss a gig and are protected against any mishaps that may happen. Still not convinced? Let's speak to Insure4Music policyholder Gareth Marshall.
Reggae and ska singer Gareth was performing live at a bar in Southampton in May. In his acts, he covers the likes of UB40 and The Specials, so like many of his gigs the vibe was intimate, the crowd were loving it – this was shaping up to be a great live gig. Until what happened next.
Gareth had started to play a cover of Madness' classic 'One Step Beyond', unaware of the madness which was ironically about to ensue. An audience member who'd had too much to drink jumped up in the air in excitement, lost their balance and fell head first into Gareth's Vexus speakers, severely damaging one of them.
As the speaker crackled and the alcohol dripped off it, Gareth was faced with several serious dilemmas. Should he finish the gig? Would the person who damaged his speakers make a claim against him for injury? Would the damaged speakers be fixed in time for his next gig?
Thankfully, in the words of Gareth's reggae hero Bob Marley – 'every little thing' was 'going to be alright.' Spurred on by the crowd, Gareth managed to finish the gig with just one working speaker – but, most importantly, was back playing in no time, thanks to Insure4Music.

Gareth had taken out Insure4Music's Equipment cover, so, after contacting them, was able to replace the busted speaker with a like-for-like replacement.
Gareth said: "I had no idea what to do. Music is my life and the thought of not playing for a while made me panic. It's like being a race car driver with only three wheels. You might crawl to the finish line, but what about after that?
"I called Insure4Music as soon as I could, and they were fantastic. Making a claim was simple, they explained what documentation was needed and they dealt with my enquiry swiftly. Thanks to their Customer Service team, I was compensated, could buy a new speaker the following day, get reimbursed and didn't miss the next gig. Insure4Music far exceeded my expectations and are top of my list for Specialist Music Insurance."
Gareth had also taken out Insure4Music's Public Liability cover, so would have been covered had the audience member been injured and made a claim against him. He continued: "I wouldn't set foot in a live venue again unless I was covered. Having that protection in place means you can be yourself without worrying about what could go wrong."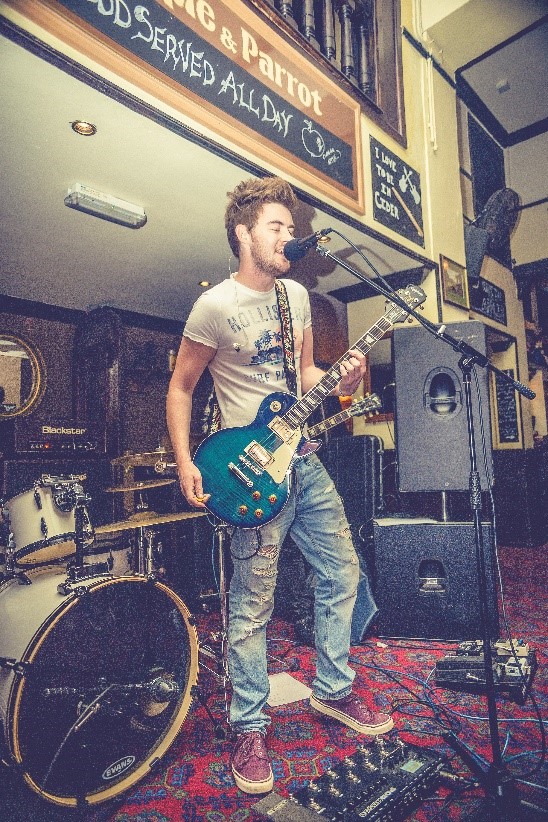 Instances like Gareth's are unfortunately all-too-common in the live music industry. Cover band and Insure4Music customers Microlight have faced similar issues when performing, although thankfully this hasn't yet led to an accident.
As their frontman Matt Doble revealed in a recent interview with Insure4Music: "The bigger the gig, the higher the risk. There are lots of drunk people and beer is flying all over the place. We've had drinks spilt on our kit plenty of times and that can cause loads of problems. You don't want to be on edge and worrying, it's all about enjoying the moment and focusing on your performance."
If, like Gareth and Microlight, you play live, it's essential you have Specialist Music Insurance to protect yourself and your equipment. At Insure4Music, we understand the needs of bands and artists. Should your equipment get damaged like Gareth's, you need Equipment cover that protects your equipment against theft, loss or accidental damage. Insure4Music's Equipment cover does all this and more.
Starting from just £8.75 a year, it protects you 24/7 at home, in your vehicle and on the road. Plus, you can insure multiple instruments on one policy quickly and easily – you don't need to list them all, just tell us their total value. What's more, if your instruments get damaged and are up to three years old, we'll replace them New-for-Old, provided it was purchased new at the time.
What's more, if you take out our Performance Cover, you will be covered for loss of earnings, as well as for the hire of alternative music equipment from a recognised reputable dealer and equipment breakdown protection if your equipment fails.
Finally, if you're worried about someone making a claim against you for injury, as Gareth was, Public Liability cover is essential. Not only does Public Liability cover protect you against audience claims, most venues you perform at (even bars and pubs) will need proof of your Public Liability Insurance even before allowing you to play.
It's quick and easy to get covered and £1 million of Public Liability cover starts from just £20 a year. What's more, if you get Public Liability cover with Insure4Music, a certificate of insurance will be sent straight to your phone, meaning you can show this to the venue staff at short notice and take straight to the stage.
Our build your own policies mean you only ever pay for the cover you need. Plus, with our Lowest Price Guarantee, you won't find a better price elsewhere. Get a quick quote now and see how much you'll save.


ALSO READ:

Reducing the risks of touring - 5 tips for keeping your band on the road

Tips to keep your instrument safe at festivals
Booking gigs? Make sure you ask promoters these essential questions
---
Tags
Artists and bands share their experiences of working with Insure4Music