7 essential tips for promoting your music on social media from the experts
Blog by Louise Dodgson under Media, Selling & Distributing Your Music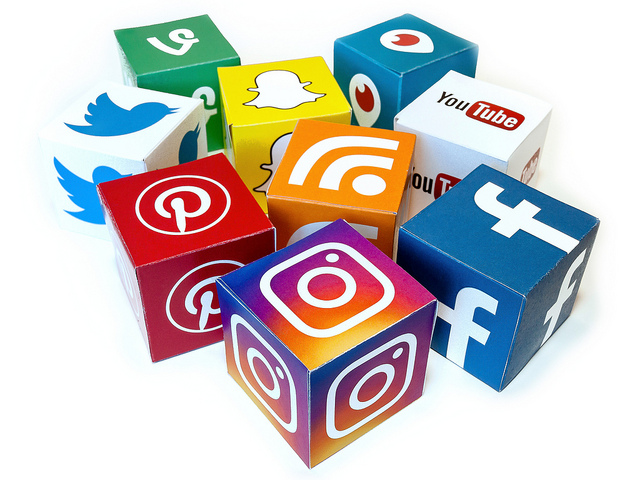 Social media has become a primary form of communication between bands and their fans, as well as a necessary outlet to promote gigs and tours or new releases. That said, we're fairly sure that the majority of unsigned bands and artists would much prefer to spend their time making music and performing, rather than posting endlessly online.

Learning how to use social media effectively and to your advantage is surely the way forward then, so immerse yourself in these handy hints from the digital teams at Island Records, Transgressive, Believe Digital and Ministry Of Sound.
PAY ATTENTION TO WHAT OTHER BANDS ARE DOING ON SOCIAL MEDIA
Some bands & artists use social media really well….some not so much! Pay attention to how bands you like conduct themselves on social media and take note of what works and what doesn't. This is a great way to get ideas and boost creativity around what you post, whether it be videos, images, competitions, stories, interactive games and so on.
BE AUTHENTIC
A unanimous verdict across the panel was that it is completely obvious when a manager or label is posting on behalf of a band or artist on social media, and this should be avoided where possible. Although you may not be at this stage yet, it is still worth remembering that fans respond best to a more personal touch and feeling that they are hearing directly from a band or artist is vital.
PUT THOUGHT INTO YOUR CONTENT
Don't just post for the sake of it, take the time to put some prior thought into the content you're sharing online. Whilst the timing of your posts also requires thought, far more important is the quality of the content you're posting. Check out online tools and apps for interesting photo filters, or follow YouTube tutorials to learn how to edit videos so your content is as effective as possible.
TIMING IS KEY
If you're making the effort to keep active on social media then you want to get the most out of it, and there are key times of the day and night where posts across different social media platforms get the best response and engagement. The panel reported that many bands they work with have seen a good response from introducing a regular weekly feature, for instance, at 5pm each Thursday playing a live session via Facebook or Instagram. If you can maintain the continuity then this approach can be really popular with fans. Another helpful tip from the panel of experts was to keep a rough timeline of events for your band i.e. when a new release is due out. You can then work backwards from major events to make sure you are posting enough in the run-up, and not leaving it too last minute to update your fans on important things.
KEEP IT CONSTANT
A common mistake made by many bands and artists on social media is to only post when there is something to plug – a new single, EP, video, gig date or tour. All members of the panel suggested that you should be engaging with fans on social media all year round, and not just when you want them to part with their money. Another added advantage of posting regularly is preventing your social media profiles from looking out of date. If people are listening to your music and linking through to your Facebook or Twitter profiles, they should be active and current.
PUT BUDGET ASIDE FOR SOCIAL MEDIA
Although many bands put money aside for recording or filming videos, it is quite rare that they allow some money in their budget for marketing and social media promotion. With organic Facebook posts only reaching an average of 1% of your page likes, it is a good idea to consider Facebook ads to promote key announcements for your band. You don't need to spend thousands on extravagant campaigns – sometimes giving news such as tour dates, a radio session or a new EP an extra push can work wonders in spreading the word.
MAKE IT PERSONAL
There are other avenues to connect with fans for those bands who like to keep their communication a little more personal. There is huge value in building your own mailing list and directly emailing fans about band developments to keep in the loop. Some artists have also had success using Whatsapp and Facebook Messenger for sending group messages directly to fans, and this allows a two-way conversation which can feel exclusive and special to fans.
ALSO READ:

The Basics: 5 simple things that bands & artists can do to promote their music & make money

Music PR & promotion for emerging bands. Essential advice from I Like Press

3 tips to better promote your music videos on YouTube

---
Tags
Advice and tips on how bands and artists can promote their music on social media