The Unsigned Guide Spotlight: August
Blog by Louise Dodgson under Artist Managers, Creative & Branding, Finance, Law & Music Business, Live, Media, Music Publishing, Music Training & Careers, Record Labels, Recording & Production, Selling & Distributing Your Music
Time for the 5 hottest emerging acts on the block! Strap in for certified bangers in our August Spotlight selection...


Fond Of Rudy – 'L O V E'
Presenting their take on a modern day slow-jam are Brighton/London band Fond Of Rudy with 'L O V E'; a saccharine-sweet yet brooding song that could easily have featured on the soundtrack of any 80s coming-of-age movie.
To date the band have been shown love and support by CLASH and BBC Introducing, as well as PRS Foundation who financed the four-piece's venture overseas to play at Canadian Music Week in Toronto earlier this year.
The coming months hold plenty of opportunities to catch Fond Of Rudy live – they'll be playing in London at The Good Ship on August 10th and Concrete Space on August 13th supporting Avec Sans, plus Carfest South later in the month. Also busy in the studio, we're informed a new single could be unveiled in the next couple of months so watch this space.

Website Facebook Twitter Instagram YouTube

The Raudive — 'An Ending'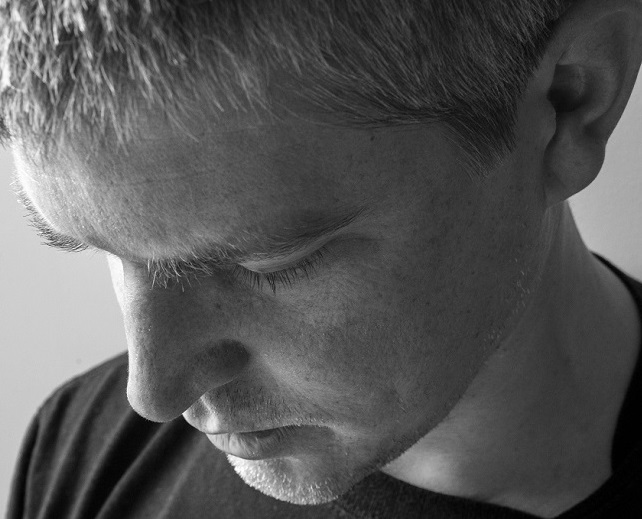 On first listen, it would be easy to assume that The Raudive's 'An Ending' had been beamed directly into your ears from original Post Punk/New Wave movement of the late 70s. Its Gothic melodies and layered synths certainly make reference to that period. But on closer inspection, there are modern influences to be discovered in its depths. It would probably be more accurate to describe its sound as closer to Post-Post-Punk (the band identifies strongly with the growing Modern Cold Wave sub-culture). Along with the modern edge to the production, the apocalyptic lyrics certainly resonate in today's uncertain times.
Guitarist/singer, Marc, explains the relevance of the time-travel approach to their writing, "There is something deliberate in our approach to sounding, not outdated, but out of the present time. We live in disjointed times, post-everything times and it makes sense to react to that and step away from current trends." This was coupled with an interesting approach to recording the track. After chiselling away at the initial demo, the trio self-recorded at an isolated former aircraft carrier turned studio surrounded by agricultural fields.
The Raudive's debut album 'Future Transmissions' is released on 28th August through Unknown Pleasures Records and will be followed up by a UK wide tour. You can pre-order the album here.

Website Facebook Twitter


Bella McKendree – 'Grieve'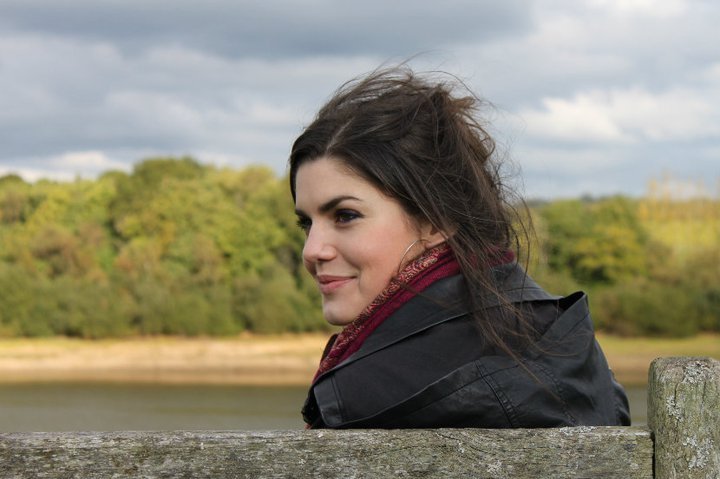 With songwriting heavily shaped by the likes of Tori Amos and Jeff Buckley, Bella creates honest, introspective and passionate music which has seen her support Ryan Keen and Keaton Henson at Madame JoJo's in London and perform for Sofar London in the past.
The track Grieve is very personal to Bella, "I wrote it late one night in the countryside. It's a conversation with someone I lost. An expression of Grief. I wanted to recognize the feeling, respect the process and give it the space it deserved. The focus on percussion, harmonies, and introspective lyrics are inspired by Half Moon Run."
Next month the launch of Bella's EP 'Waiting' is held at St. Luke's Church in Kentish Town on 7th September. Also on the live agenda is a Jeff Buckley tribute performance, plus slots at Sunrise Celebration festival in Bristol, Camper Calling in Birmingham and Gorjys Secrets in Wales.

Instagram Facebook Twitter
The Ruffs — 'Alligator'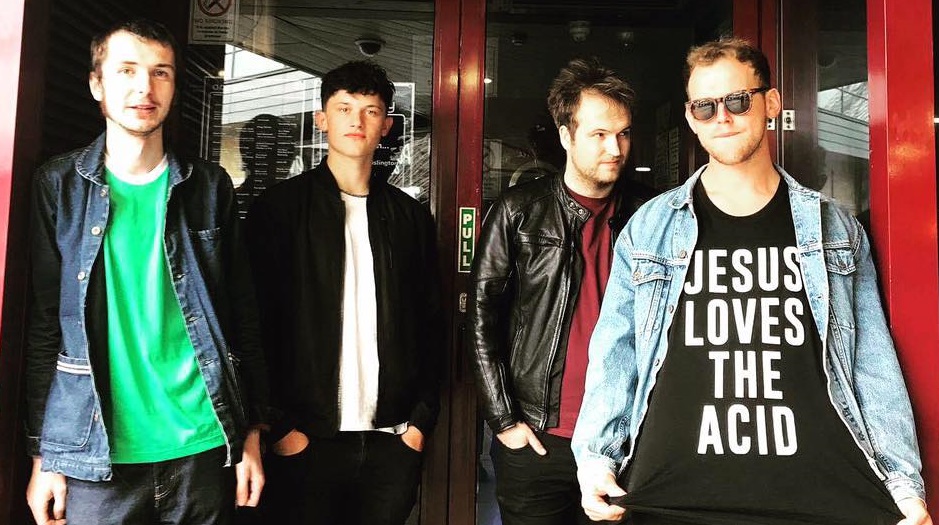 Nottingham Indie Rock'n'Roll four-piece The Ruffs dish out youthful energy and attitude by the bagful.
'Alligator' is the lead single from their debut EP, and by the band's own admission - it is a "banger". The jumpy, intertwining guitar lines recall early Arctic Monkeys with a Brit-Pop sheen, but the band also boast a technicality that many Indie bands lack. Singer/guitarist, Connor, cites his songwriting being shaped by the likes of Oasis - and you can hear the bravado of that influence coming through, but it doesn't impose on the band's own distinctive style.
The band have been busy gigging throughout 2017, including playing packed shows at the likes of O2 Academy Islington and Rock City, Nottingham. The coming months will see the release of their EP 'New Obsessions', along with more shows and preparations for the follow-up EP before the year's end.

Facebook Twitter YouTube
Freya Alley – 'Swimming'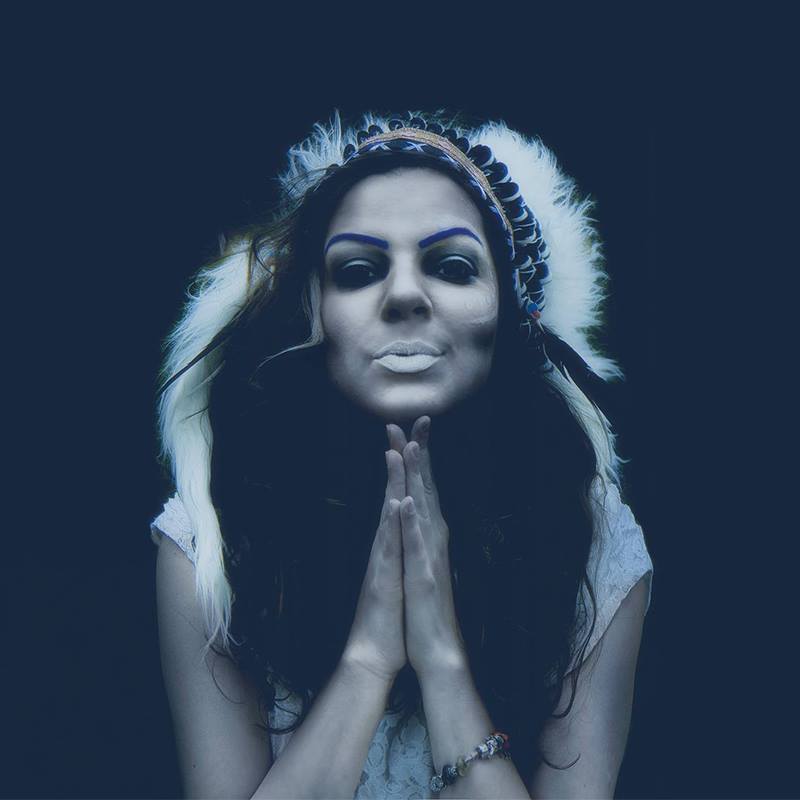 London singer songwriter Freya Alley makes atmospheric pop music with soaring cinematic vocals and her connection with the wilderness shines through, as she tells us more about 'Swimming': "The idea of the track is that we are controlled by nature even if we don't see/feel it and how much it gives to us. When we lose someone or fall out of love with someone or ourselves, if someone does not love us anymore, we turn to the nature and look for stillness and answers there."
Picked up by the Best of British Unsigned show, Freya's music has been featured on their playlist. Catch her performing at a networking event at London's Tileyard Studios on 31st August.

Instagram Twitter
How do I get featured on the Spotlight blog?
Our Spotlight blog is compiled every month from fresh new music submitted to us by our members. We want to hear from you! We select 5 of the best tracks from our members, so if you want to be in the running you'll need to sign up to The Unsigned Guide then follow the instructions in your Welcome email to submit a track for Spotlight consideration to us.
As well as being featured in our new music blog, your track will also be played on our monthly Amazing Radio show and also forwarded onto music industry professionals including folks from Big Life Management, Club Fandango, Decca Records, Memphis Industries, Rocksound, Spotify, DIY Magazine, Transgressive Records and The Great Escape. Find out more about Spotlight here.
Members of The Unsigned Guide get access to our huge directory of over 8,600 UK music industry contacts. Find out more about the directory and the other services we provide to help emerging bands and artists here:
---
Tags
The Unsigned Guide Spotlight blog for August features the best emerging new music