The Basics – Who does what in the music industry?
Blog by Louise Dodgson under Artist Managers, Creative & Branding, Finance, Law & Music Business, Live, Media, Music Publishing, Music Training & Careers, Record Labels, Recording & Production, Selling & Distributing Your Music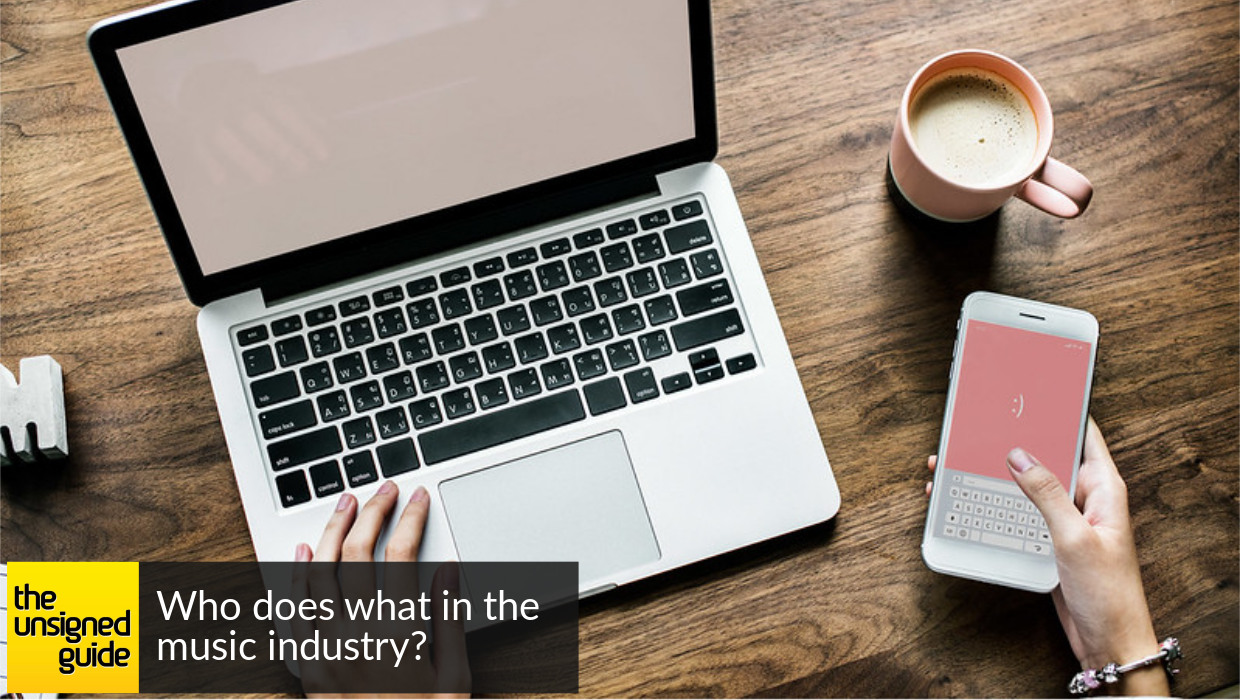 When it comes to navigating the music business, we often come across unsigned bands and artists who are still a little sketchy on who does what. This is essential knowledge if you're to take advantage of the services that are available to emerging and independent acts. And, of course, if you want to know what you're talking about (which you do!) it's imperative that you are using the right names and terms when making enquiries.
This blog breaks down the main music industry roles that any band or artist is likely to come across and spells out exactly what they do and the services they provide.


A&R:


An abbreviation of the term 'Artists & Repertoire', this is basically the role of someone seeking out new talent. An A&R rep or manager may work for a record label, management company or music publishing company, as each has an A&R Department that will always be on the lookout for exciting, emerging talent to sign.
The A&R contact for a music company is the person you need to be directing your tracks to. They spend their time discovering and listening to new music, going to gigs to check out artists they've heard a buzz about, and meeting with bands, artists or their managers if they are interested in signing them. Once they sign an artist, they will then work alongside them to help develop their sound and image to create a marketable finished 'product'.



Artist Manager:


A band or artist manager will represent you, overseeing business and financial negotiation and deals, and sourcing and securing opportunities for your music. If you are open to it, a manager can also offer creative input in terms of how to best present your music; for instance, they may have suggestions on the best stand-out tracks to send onto labels from previous experience they have in dealing with them. The role can vary greatly, depending on what stage of your career you're at and who else you may have on board e.g. agent, label, PR company etc. For instance, if you are yet to find a booking agent to work with, your manager may undertake all gig, tour and festival bookings for you.
An artist manager will typically work on a commission basis, taking a percentage of the artist's earnings. As the main point of contact for your band, they will meet with suitable contacts to further your career, oversee your schedule, and generally take care of all business-related tasks, freeing up your time to focus on your music.



Booking Agent:


A booking agent handles all live bookings for a band, from tour dates and festival slots around the UK or further afield. Until you have secured the services of an agent, your manager (or yourself) may be tackling all gig bookings, but the advantage of working with a booking agent is the established contacts they will have to secure shows at larger venues, support slots, or a better placement on a festival bill than you would be able to organise yourself. The booking agent will also take care of negotiations of live contracts, and is paid as a percentage cut of the income from your live performances.


Collection Society:


Collection societies collect royalties on behalf of artists and songwriters. There are 3 collection societies in the UK - PRS For Music, MCPS and PPL; each collecting a different type of royalty.
PRS For Music
collect royalties generated from songs when they are performed, played in public, broadcast or used online. The membership of this society is made up of songwriters and composers, as well as music publishers.
MCPS
also administers copyright in songs and, again, its members are publishers and songwriters. However, rather than dealing with the public performance of songs, this society issues licences for the mechanical reproduction of musical works. Although this type of use is most readily associated with record companies making physical records and CDs, it also applies to broadcasters and online services.
PPL's
primary function is to administer the producers' and performers' rights in sound recordings and in many respects its function is similar to PRS for Music. Whenever recorded music is performed in public or broadcast on radio or TV, PPL issues a licence to the venue or broadcaster and collects royalties on behalf of producers and performers. However, unlike PRS and MCPS, PPL has no current role in administering sound recording rights online.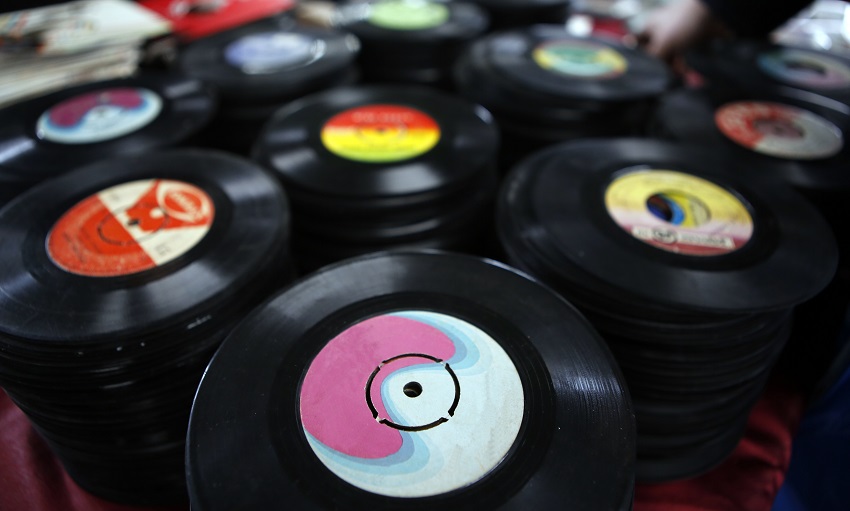 Distributor:


A distributor enables you to get your release onto the likes of Spotify, iTunes, Google Play (digital distribution) and/or to record shops (physical distribution). Their role covers licensing your music to retailers, creating and ensuring Metadata is correct (the info used to describe your release such as artist/band name, release name, barcode, ISRC and any territory restrictions), processing and delivery of the release to digital or online stores, and gathering royalties for your release.
Music Publisher:


A music publisher or music publishing company is responsible for ensuring songwriters and composers receive payment when their compositions are used commercially. Remember, this differs from the 'recording' of a song, music publishers are only concerned with the actual song composition.
If you sign a music publishing deal, the publisher will take over the rights to your songs and will work to promote the songs for use in advertising and brand partnerships, films, TV or for another artist to record. Their role also involves issuing licenses for the use of a song, collecting the royalties, accounting, and so on. There are 3 main areas where income can be generated; Performance, Mechanical and Synchronisation, and you can
read more about them here
.
PR Company/Plugger:


A PR company works to promote your releases to blogs, press, radio and other media; securing coverage, and reviews in magazines and online, or interviews and sessions on radio and TV. A plugger is slightly different and typically specialises in the field of radio to get your track playlisted for regular airplay on national and regional stations.
Both PR companies and pluggers will have a strong database of media contacts who they can send your music onto, giving you a more direct route to music magazines, tastemaker blogs or national radio stations that you are unlikely to be able to tap into alone.
Most music PR is carried out on a campaign basis, so if a record label or artist wants to promote a new release, they will employ the services of a PR company for a period of 3 months (for example), during which time the PR company will work to generate as much promotional coverage as possible. Larger record labels may have their own in-house press/PR team, but many work with independent companies.




Producer:




In the studio, working with a good record producer can make a vital difference to the sound and recording of your track. The role of a producer varies, depending on how hands-on you want them to be, but can involve gathering creative ideas for the project, suggesting changes to song arrangements, controlling recording sessions, organising session musicians and supervising the entire process to produce the best quality recording possible. You can read more on the
roles of a music producer here
.
Some recording studios have their own in-house producer that you can work alongside, or if you have a record deal, your label may suggest a reputable independent music producer for you to work with. Most producers are paid a flat fee or an advance, but some also receive points (a percentage of the dealer price of a record, and/or a share of the profits made from the recordings).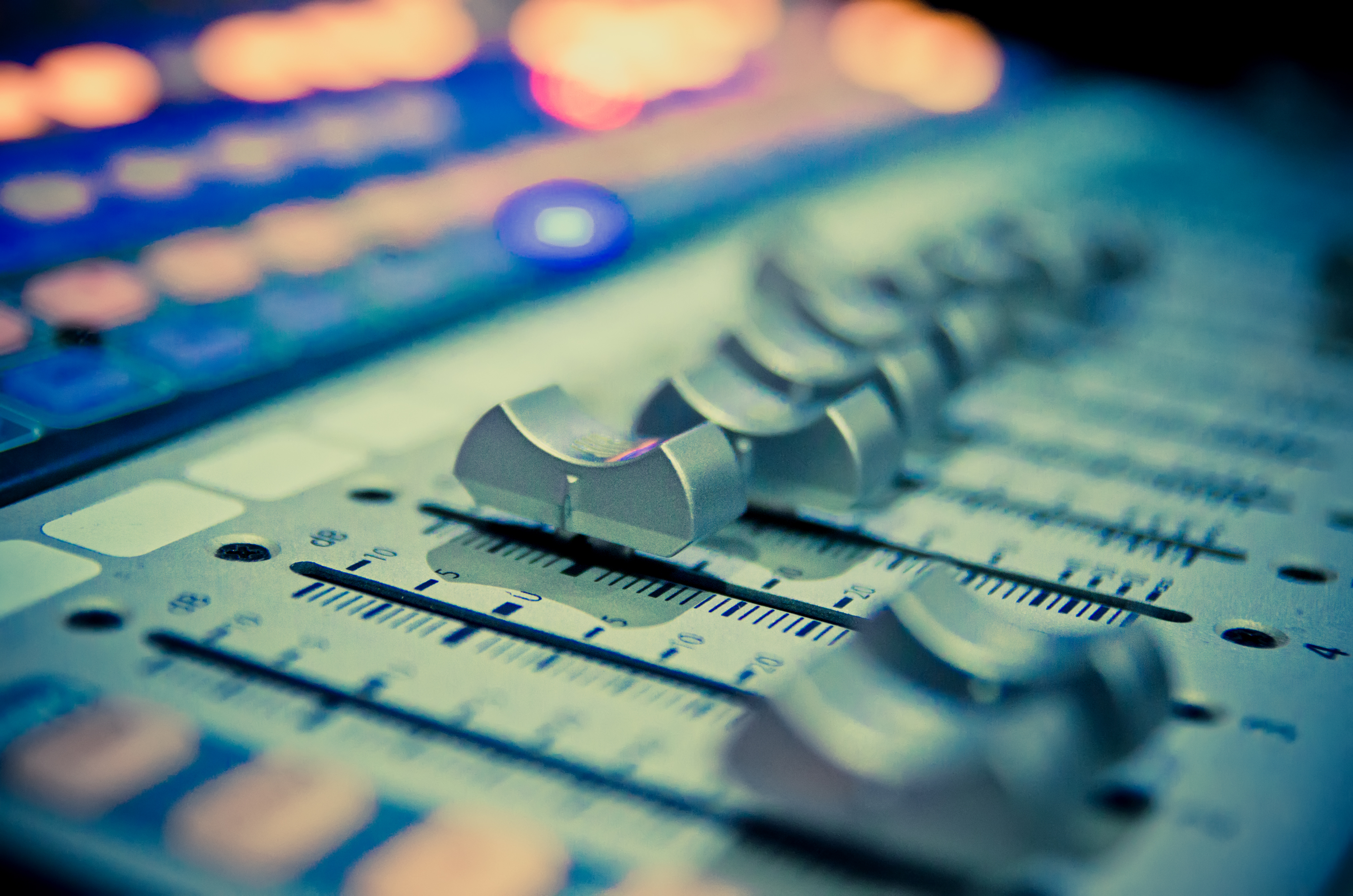 Promoter:


The name 'promoter' often causes much confusion and is assumed to be someone who promotes your music to the media (see PR Company/Plugger above). A promoter is in fact someone who puts on gigs so you may also see the terms 'gig promoter', 'music promoter' or 'concert promoter' used as well.
The role of a promoter is to work with both live music venues and bands & artists to put together a gig or show. Once they have booked a suitable venue and acts to perform, they will promote and advertise the gig to sell advance tickets through poster and flyer coverage, as well as radio, television, online or email advertising, depending on the scale of the gig.
They will negotiate with the band, their manager or booking agent, for a fee to be paid to the artist. In the case of smaller gigs featuring unsigned bands, the deal may be a percentage of ticket and door earnings, rather than a set fee. At the gig, the promoter (or an assistant working for them) will be present to ensure soundchecks run smoothly, stage times are adhered to, and that the gig takings are settled up on the night.



Record Label:


A record label or record company takes care of a great many functions in the career of a band or artist. As well as releasing your single, EP or album, they will also use their resources to market and promote it. Depending on the scale of the record label, they may also pay for the recording, production, mastering and pressing of your CD or vinyl. For DIY artists who have already achieved this by themselves, they can simply get your release out into the world and promote it. Record labels can also provide tour support - covering the costs for your band to go out on the road in order to push a release by financing travel, accommodation, equipment expenses, per diems and so on.
Which leads us to the 2 types of record label; major and independent. There are presently only 3 major labels worldwide, Universal, Sony BMG and Warner Music, but they also finance many subsidiary labels too. It goes without saying that major and subsidiary labels have decent-sized budgets to develop and promote the artists on their roster, and often have in-house departments to deal with everything from distribution to PR.
Independent (or indie) labels are, as the name suggests, independently financed. The more established ones usually have ample budget and resources to push their roster, but the smaller indies may not have as much money to spare, despite being just as keen to release music that they love. Signing to an independent label tends to provide the band or artist with more creative freedom and input on how their release is marketed, and most income and royalties are split 50/50. To seek out the best new talent to work with, record labels will have an A&R team or representative (see A&R above).
ALSO READ:
The Basics: A Guide to emailing the music industry with your tracks
Day In The Life - Danny Roberts, A&R Scout, Decca Records
Day In The Life - Dan Weller, Music Producer, Mixer & Songwriter
---
Tags
Music industry roles explained