The Basics: 5 simple things bands & artists can do to promote their music & make money
Blog by Louise Dodgson under Artist Managers, Creative & Branding, Live, Media, Music Publishing, Selling & Distributing Your Music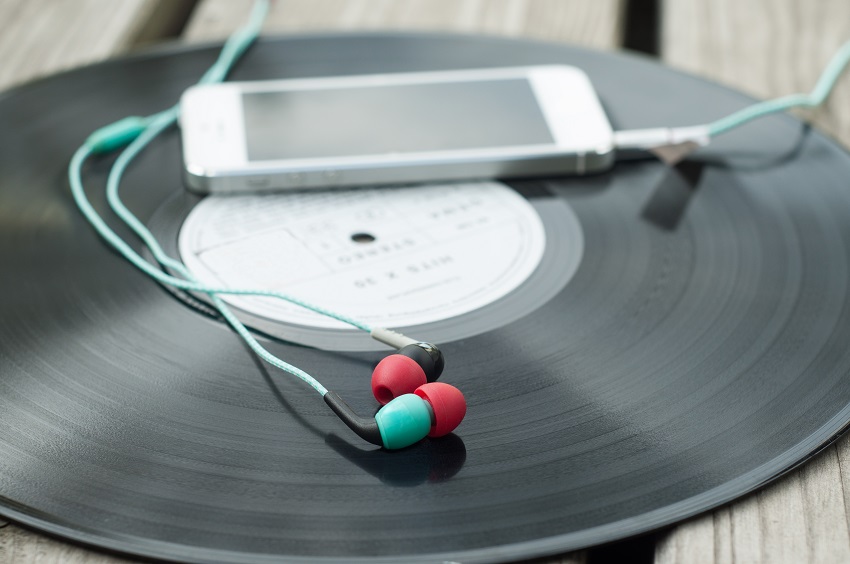 We know admin and promotion can be amongst the least exciting aspects of being in a band and making music. However, if you're willing to put aside a little time for some of these more hum-drum, yet entirely essential tasks, you can see great benefits. We've put together a few pointers that we feel are no-brainers when it comes to promoting your music and earning money from it, so if you can spare half an hour here and there to focus on each of these tips, we guarantee you'll be glad you put in the groundwork.

DON'T LEAVE YOUR SOCIAL MEDIA PROFILES BLANK
Whether you have a Facebook, Twitter, Instagram, Bandcamp or SoundCloud profile, or all these and more, make sure you take the time to fill out the profile. Don't just leave a dead-end for industry and fans who stumble across you online. Make sure you include a small biog or some brief info about your music, plus links to your website or other social media links. You can read more about writing a biog for your band here.
Different social media platforms vary and some such as Twitter or Instagram will allow you to include a couple of sentences, whereas the likes of Facebook and SoundCloud offer quite a lot of space to get across what you're about. For bloggers, music writers, radio DJs, gig promoters, venue bookers, managers, labels or anyone you may be hoping to share your music with, many of which will be pressed for time, this small summary can be a huge help in giving a brief outline of your sound and directing them to where they can find out more about you.
This profile can also be a great opportunity to promote your latest single, EP, video, gig, tour or even a crowdfunding campaign, so make the most of it! Just remember to keep it up to date and replace anything that may become out of date.
IMPROVE YOUR BBC ARTIST PAGE
If you have had your music played on a BBC radio show you may have noticed that your name will appear on a playlist on that episode's page on the BBC website. Unfortunately, unless the right information is in place your picture will not appear in the thumbnails next to the playlist and the linked artist profile will be disappointingly blank. This is because the BBC pulls the information for the artist profiles from an online database called Musicbrainz so if your act doesn't have an entry in the database, you could be missing out on a great way for people to find out more about your music. If your band is well known, you may be lucky enough to have had somebody entered the information for you, but the rest of us mere mortals have to do this ourselves. However, the process isn't too difficult if you're willing to put in a bit of admin work.
To enter details of music on the Musicbrainz site you will first need to create a profile. Once signed in, you can add a new artist and then 'enter edits' to build up information on your releases and online presence. Adding links to your website and social media is probably the most important part of setting up your Musicbrainz entry, as these will show on your BBC artist page and make it easier for people to find out more about you. There is a fantastic step by step guide on how to set up your Musicbrainz profile on Tom Robinson's Fresh on the Net site here.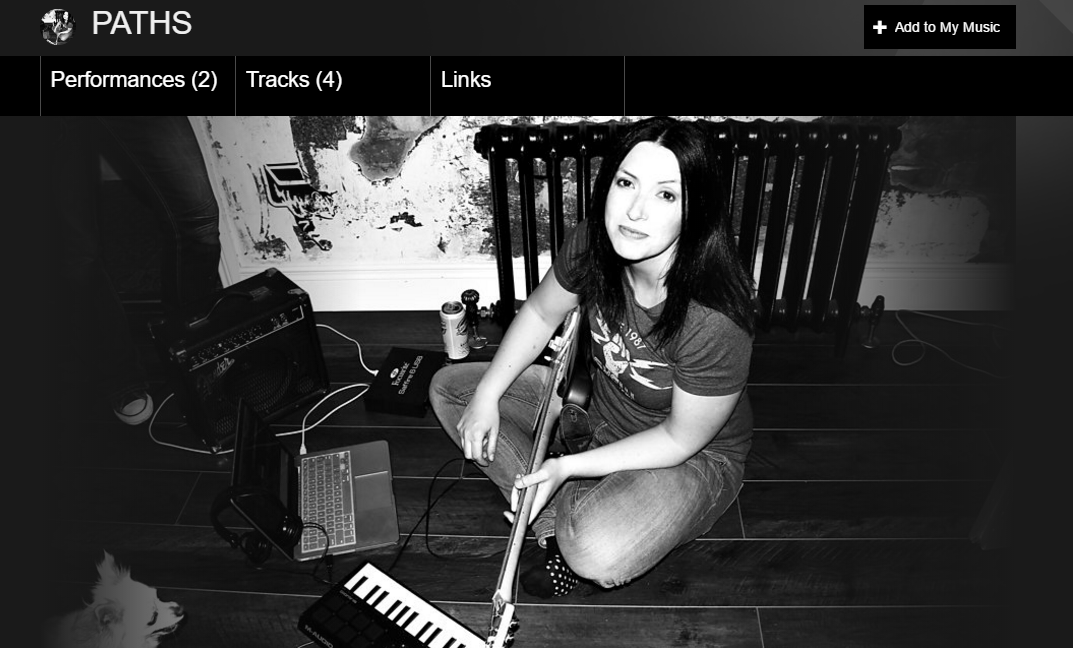 REGISTER WITH PRS & LOG RADIO AIRPLAY, GIG & FESTIVAL PERFORMANCES
Not just for established acts, emerging and unsigned bands and artists can also earn royalties for radio play, gigs and streams. By joining the PRS, the UK's royalty collection and distribution service, you can be making extra money for the things you do anyway as a band, whether that's playing a gig or festival slot, having your music played on local or national radio stations, having your track featured on TV or online, or for streaming listens through the likes of Spotify, Apple Music, Google Play etc.
Of course, you will first need to join the PRS (one-off fee of £100) but this is truly an investment in the future of your band which can soon be recouped. Ultimately, it is up to you to ensure you log the gigs you play, radio or TV airplay you receive and so on, but the effort is worth it when you receive some money in your account. Distributed throughout the course of the year, you won't receive royalties instantly, but it can be a valuable source of income for a musician, especially during periods when you're not out on the road or selling a new release. Find out more about how the PRS operates here.
Another option worth considering is signing up with Sentric Music to receive money for your performances, air or TV play and streams. As a music publisher, they will register your music with PROs (Performing Rights Organisations) such as PRS For Music, and will then gather and distribute your royalties. There is no fee to sign-up to Sentric Music, however they do take a percentage split of the royalties. Find out more about how Sentric Music works here.

TAKE CONTROL OF YOUR SPOTIFY & APPLE MUSIC PROFILES
If your music is on Spotify, it can be frustrating how little control you have over how it appears on the platform. Luckily, Spotify has recently made it easier for artists to interact with and verify their profile. Verifying allows you to update your artist page, post artist playlists and make artist picks. To get the process underway, you will need to create an account for your artist profile and follow the steps on the 'get access to Spotify for Artists' page on the Spotify website. It usually takes about 2-6 weeks for your profile to be verified. You can find out more about how to verify an artist here.
As for Apple Music, they have made profiles more accessible to artists through Apple Music Connect. There is also the opportunity to connect with fans through sharing content, allowing you to interact in a similar way to a Facebook fan page (although this is only possible through the use of an Apple device). To request access to an artist profile, sign into Apple Connect for artists with your Apple user ID and password. From there you can request to manage an artist. Be patient — Apple Music usually take a little longer to approve access to a profile than Spotify. For a more in depth look at accessing your Apple Music Connect profile, check out this blog on Spinnup.

SET UP A MAILING LIST
Yes, you may have Twitter followers and Facebook fans by the truckload, but no form of promotion is more direct and effective than setting up your own mailing list. Regular mailouts are a great way to communicate directly with your fans about upcoming gigs, tour dates, releases and videos. Unlike social media, you will reach everyone and you will own the data. Read up more on the benefits of mailing lists as a marketing tool for musicians here.
As for getting started, it can be as simple as taking an A4 sheet of paper with you to gigs for your merch table and asking fans to add their names and email addresses. You can also draw in new subscribers to your mailing list by adding a sign-up form to your website, using the Sign Up button on your Facebook page, or for the more imaginative, offer a free download in exchange for an email address.
When it comes to sending mailouts, services such as Mailchimp and Bandzoogle are cheap with straightforward tools to not only create great looking emails and manage your list, but to embed sign-up forms on your online platforms too.


ALSO READ:

The Basics: A guide to emailing the music industry with your tracks

Music PR & Promotion for emerging bands. Essential advice from I Like Press

3 tips to better promote your music on YouTube

---
Tags
Advice for bands and artists on promoting music and earning money