Hit The Road and Music Plus+ projects lead the way in developing Scottish unsigned acts
Blog by Louise Dodgson under Live, Music Training & Careers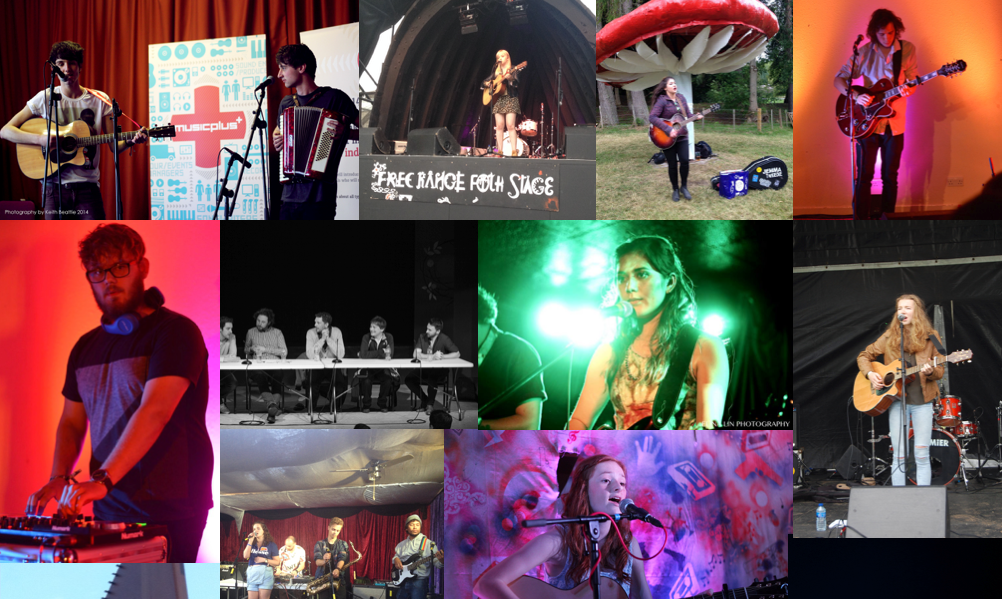 It can be hard as an emerging artist to build the skills and develop the knowledge you need to create a promising music career. Determined to help young Scottish musicians who were struggling to take those tentative first steps, Scottish Music Centre have set up 2 projects to support them by providing indispensable experiences and guidance from those in the know, which would be otherwise hard to come across.
Music Plus+ and Hit The Road are youth music projects for young Scottish people aged 14-19 years, both funded by Creative Scotland's Youth Music Initiative with Hit The Road also benefiting from additional support from PRS for Music Foundation.
The aim behind Music Plus+ is to introduce singer songwriters, DJs, producers and musicians to music industry professionals who can mentor them for up to 6 months in a variety of areas covering production, vocal and instrument tuition, songwriting, music business, journalism or photography.
Hit The Road is a youth touring project designed to give young musicians those valuable early experiences of stage and touring.
Both initiatives have acted as a launchpad for hundreds of creative young minds in Scotland, and we caught up with both Indigo Velvet and JR Green to chat about what they have gained from taking part in the projects.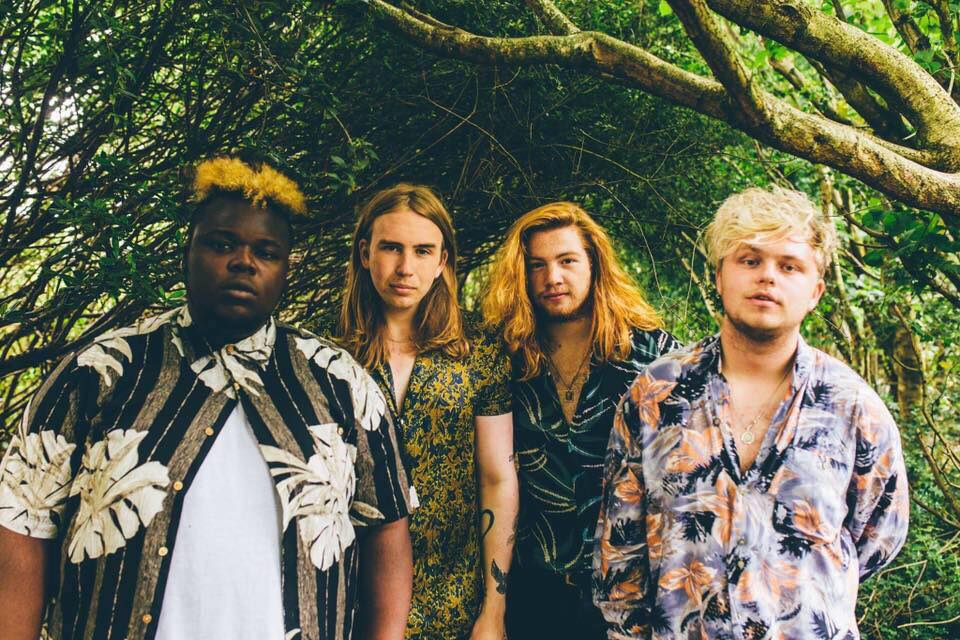 Indigo Velvet are an upbeat Edinburgh band crafting tropical pop beats guaranteed to get you moving. They've been together for 3 and a half years, and recently participated in the Hit The Road project.
What made Indigo Velvet apply for Hit The Road?
When we were first starting out we saw a lot of bands applying and being involved in Hit The Road, like Model Aeroplanes. We only heard great things about it so thought it would be really beneficial and we applied.
So how has it benefited you?
It allowed us to not only learn about what it is like being on the road, but getting industry advice along the way was amazing. We got a taster of what it is like to tour, as well as learning about things like social media, marketing and photography. It is the perfect 'starter pack' for any band starting out and wanting to get onto the touring circuit.
What is the most important thing you feel you've learnt from it all?
We learnt a lot about just what it is like to be in a band, as well as all the industry advice. The whole experience was great for us so it's hard to pick the most important thing. Even learning to respect each other and everyone around you and all chipping in to get the boring jobs done like load-in/out of venues, taking care of the admin, has been valuable. We also met people during Hit The Road that we now seek advice from and bands that we are now good mates with!
What were your favourite experiences from the tour?
We had a great time at our Edinburgh Hit The Road show at The Mash House. We played to a packed venue and it was amazing to get the chance to play different cities with a proper experienced tour manager and crew too. A couple of us also got a taster of the Aberdeen nightlife.
What else do you have lined up for 2017?
We'll be releasing new music that we have been working on for the last few months. We've got a mini-tour planned in May and already got lots of summer festivals booked. It's looking really busy and we can't wait, especially to tour again.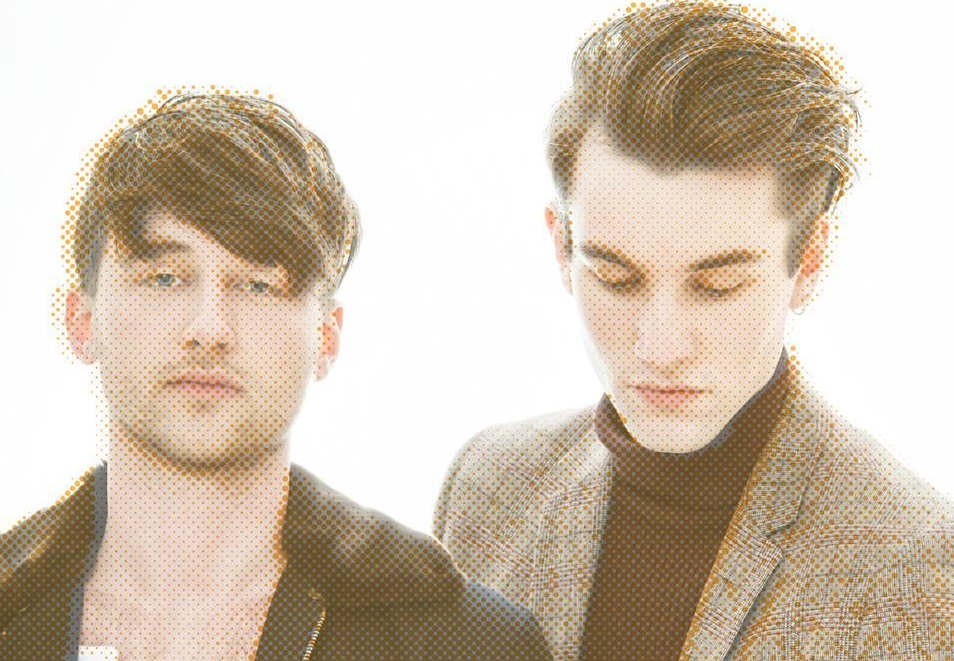 JR Green are brothers Jacob & Rory Green, who began writing and performing music together in their early teens. In 2013 they began shaping what would become JR Green, combining Traditional Scottish music with a more contemporary, lyrical vibe from their favourite acts growing up including The Maccabees and The Strokes. They released their debut EP in 2015 and have participated in both the Music Plus+ and Hit The Road projects.
What made you decide to apply for these initiatives?
When we were in school, the two of us were told about Music Plus+. We weren't particularly sure what we were being told to sign up for and the info went straight over our heads. A couple of weeks later some friends of ours were waiting for their second session after school, having already been for their first, telling us about how great Music Plus+ was, and that they were going to be able to record some tracks at the end of it. Me and Jake hated to think we were missing out on something, so we went home that night and signed up. We were informed of Hit The Road through Music Plus+.
How have the projects affected your music career?
With Music Plus+, we had the pleasure of meeting singer songwriter Joe McAlinden, who not only completely understood what we were trying to do with music, telling us to stick to our guns, but who has since gone on to produce all our music and manage us. Had we not been jealous of our friends and never signed up, things would most likely have turned out very differently!
Tell us about your highlights of the Music Plus+ and Hit The Road projects?
Being mentored by Joe was definitely the highlight of Music Plus+. The three of us have continued to have a fantastic relationship and have already achieved so many memorable things. With Hit The Road, we got to experience what touring is like for the first time, meet other young musicians and spend time with them, as well as meeting other young people who work in the music industry in Scotland, and learning from them.
What do you have in store next for JR Green?
We are currently sitting on heaps of material, some of which is recorded, some of which is in the latter stages of the writing process. Expect new music from us soon.



Check out these videos to learn more about Scottish Music Centre's work as part of the Music Plus+ and Hit The Road initiatives, and get involved!
---
Tags
Creative Scotland leads the way in developing emerging acts through projects Music Plus+ and Hit The Road