Exclusive Q+A with Microlight: Why All Unsigned Bands Need Specialist Insurance
Blog by Insure4Music under Finance, Law & Music Business, Live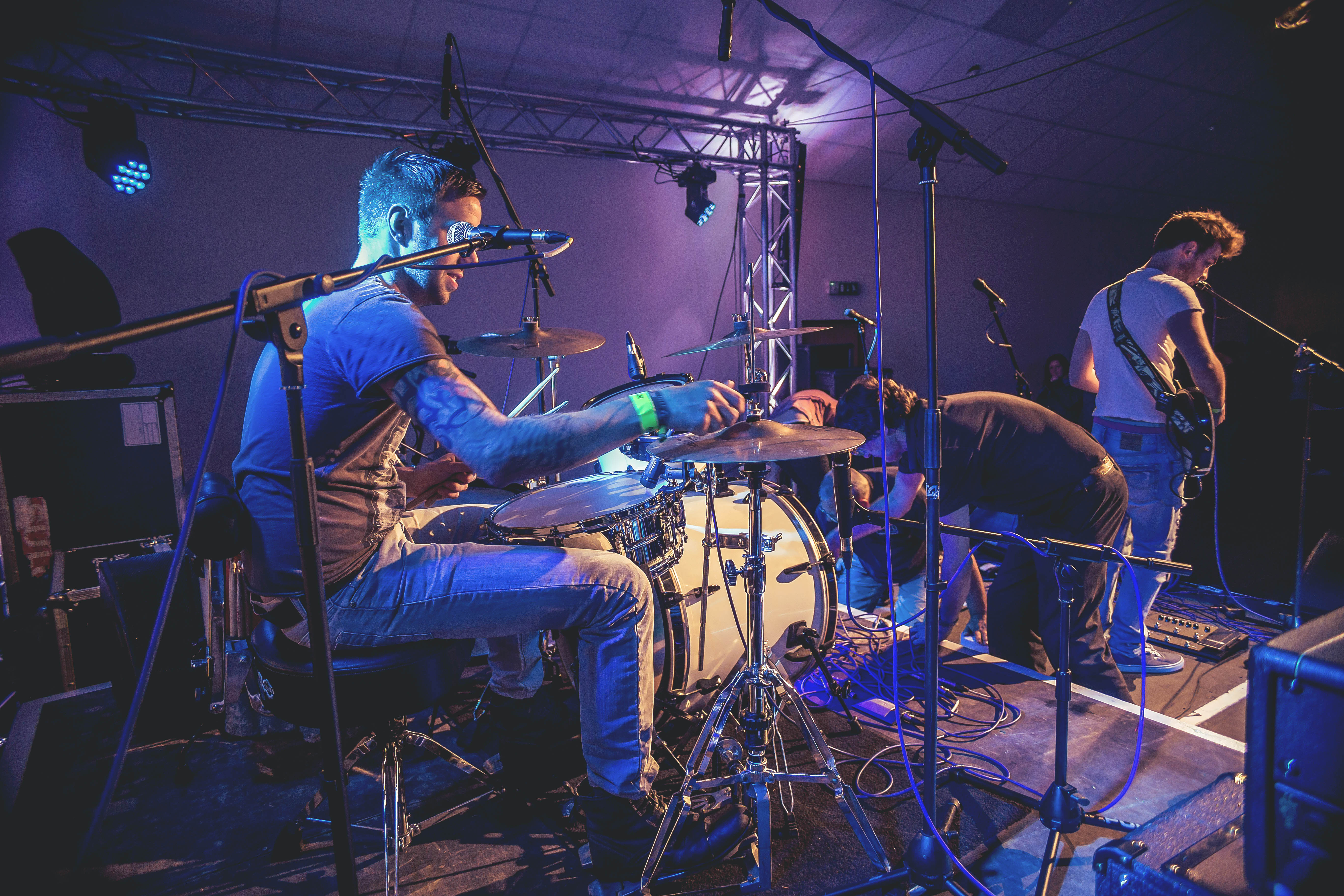 This blog is contributed by Insure4Music, a specialist music insurance provider offering policies that have been built with the needs of groups, bands and artists in mind. We'll keep you playing with our pitch perfect cover, whenever, wherever you perform.

Recently, Insure4Music invited cover band Microlight's frontman, Matt Doble to the hot seat for an exclusive interview about the band and why specialist music insurance is essential for unsigned musicians...

Hi Matt, can you give us a bit of a background on the band?
We're a five-piece cover band from Somerset. We've been together for 7 years and our current line-up is myself as lead vocalist, Bill Osborne on lead guitar, Andrew Powell-Thomas on the keys, Paulo Oliveira on the bass and Luke De Pasquale on the drums.
We all work full time, but still gig at least once a week and on bank holidays it's a great excuse for a 3-gig weekend. At first, we started playing small local pubs and built up a reputation from there, playing gigs with a capacity of 1,500. Our biggest influences were Oasis, Red Hot Chilli Peppers and Muse.


What are the riskiest type of gigs?
The bigger the gig, the higher the risk. The 1,000 – 1,500 capacity gigs are fantastic, there are loads of drunk people having a great time – beer flying all over the place. We've had drinks spilt on our kit numerous times and that can cause loads of problems. You don't want to be on edge and worrying, it's all about enjoying the moment and focusing on your performance.

How much equipment do you carry for each gig?
We carry a lot of equipment around with us for each gig and it's all worth a decent amount which is why we've insured it, here's an idea of just a few bits…
2 x 15" RCF Speakers
2 x 18" RFC Subwoofers
Allen Heath QU16 Mixing Desk
Line 6 Helix Rack and Floor Controller
DT25 Head
Marshall 1960A Cab
Our PA is the most expensive kit, coming in at just over £3,500, and that's without even mentioning our 2 guitars, 1 bass, 3 amps and a drum kit. I can't imagine what we'd do if it was stolen, it's just not worth the risk.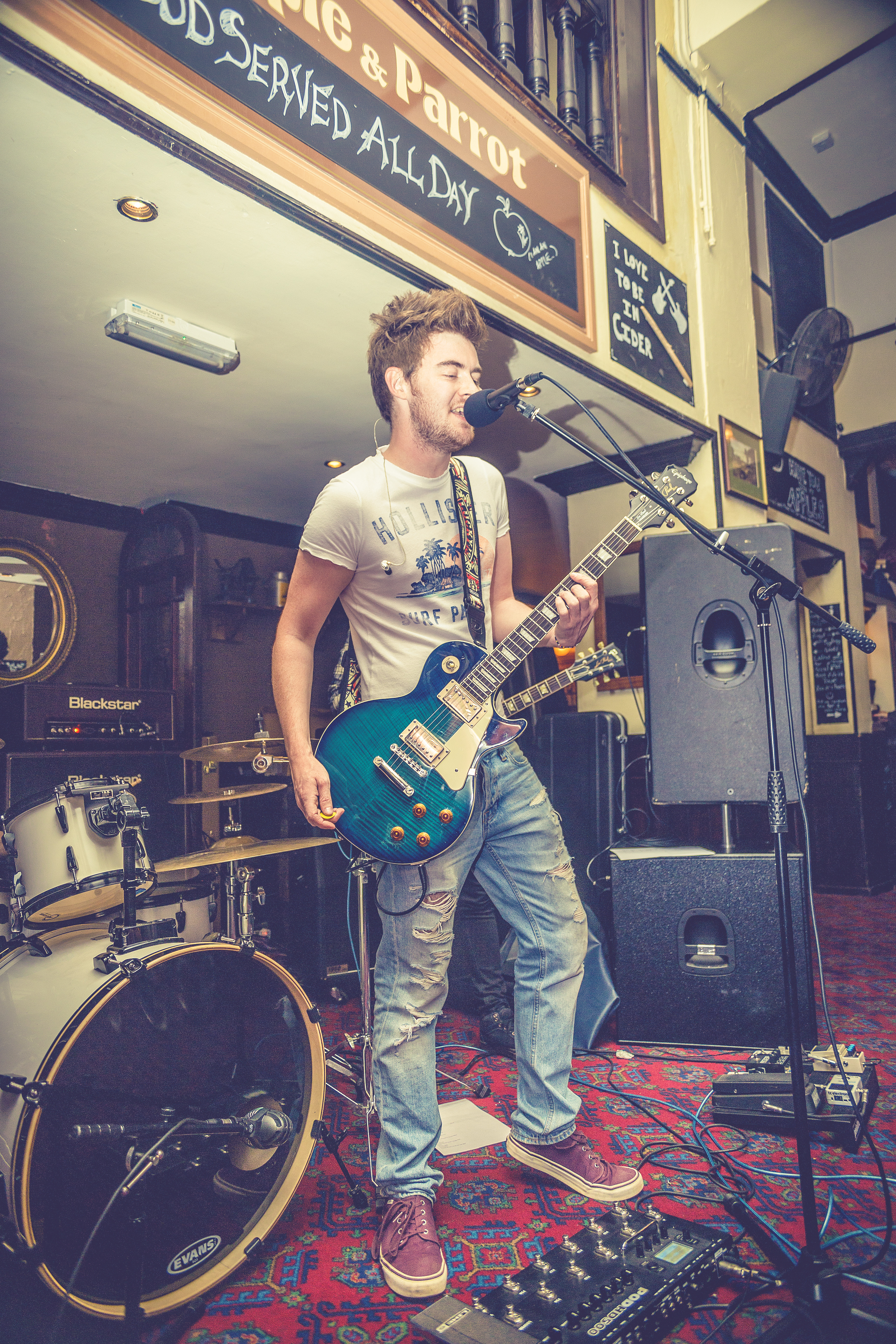 What were the reasons for deciding you needed specialist music insurance?
We're playing more and more independent pubs and clubs who won't let us play without Public Liability insurance and it seemed sensible to insure our kit at the same time. If our band van ever went missing, we would be stuck, massively out of pocket and have to let people down.
There have also been times whilst loading the gear into our band van (sometimes as late as 2am) where you can feel a little vulnerable. Especially as most of the kit needs two people to carry and can be quite fragile.

Do you know of other bands that play live and don't have insurance? What would you say to them now you're fully insured?
Most of the bands we know aren't insured. For us it was a simple decision, having Public Liability insurance means we can play bigger and better venues. In that sense, it pays for itself. So far, we'd absolutely recommend Insure4Music to any unsigned band!

Take us through the process of how you decided which specialist music insurer to choose?
We compared a few specialist music insurers and found that Insure4Music came out best for the things that we thought were most important – good value for money, decent level of cover and a quick and easy online quote process.
For more on Microlight, check them out here.
Why Insure4Music?
Specialist music insurance is an essential for all bands regardless of your size, age and ability. You're probably already aware that most venues you play ask for proof of your Public Liability insurance. The cover protects you and the band in case you injure someone or cause damage to the venue whilst playing. It's a no-brainer – no band wants to face a law suit!
The other risk your band faces, is when leaving the house to practice or perform. Theft, loss and accidental damage of equipment is so common these days plus, the majority of instruments can't be traced to their owners so they're easy to sell online or at auctions. With Insure4Music's equipment cover – there's no need to worry. We insure equipment at home, in vehicle and on the road, offering you and the band around the clock protection against accidental damage, theft and loss. We'll even repair and replace your gear within days once your claim is approved!
Get complete peace of mind today and protect your gear from only £25 a year!
ALSO READ:

Reducing the risks of touring - 5 tips for keeping your band on the road

Tips to keep your instrument safe at festivals

---
Tags
Unsigned band Microlight speak about why all unsigned bands need specialist insurance