Apply to play at music festivals in 2017
Blog by Louise Dodgson under Live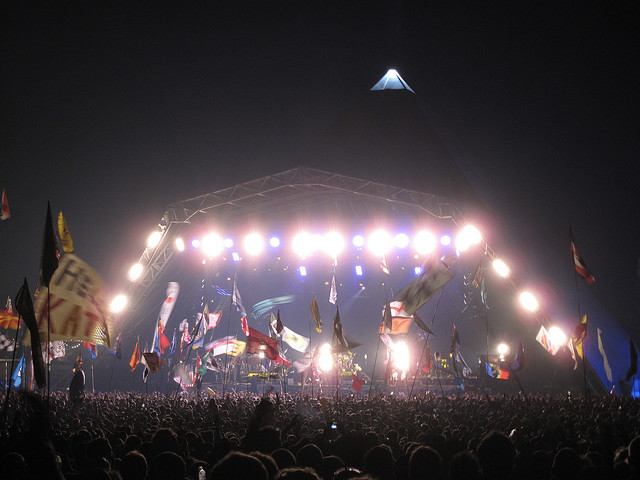 Getting your band on the bill at music festivals is something we've blogged about quite a lot over the years, but it's a topic musicians are constantly keen to find out about. So we've summarised some of our top nuggets of advice from ourselves and also a few festival bookers and organisers so you can give yourself the best chance of playing the festival stages in 2017.
Research!
Spend a little time making sure a festival is right for you before you apply. Does the festival only specialise in certain genres and if so, is it suitable for your style of music? You can also check out other bands and acts that have played in previous years to see if you will fit the bill. Where is the festival located? If it's too far from where you're based is it practical for you to travel there to play? Are you available on the dates of the festival?
Get web ready
Festival bookers will be checking out your social media followers, how often you gig etc. to ensure you can draw a crowd at a festival and have got what it takes to give a killer show! Whilst a simple SoundCloud link will do for some festival organisers, others want more information on what your previous live experience is. Send a link to your website or press kit, where all info can be found in one place, rather than sending lengthy emails and numerous attachments. Make sure it's up to date so they can read your biog, see recent gigs/festival slots, watch videos and check out your social media.
Start local
No previous festival experience as yet? Rather than putting all your efforts into trying to get a slot at Leeds/Reading or Glastonbury, why not start smaller and get some much-valued experience on the festival circuit by playing at local or smaller scale music festivals. As a local festival grows, you may be asked back for more prominent slots if they've worked well with you in the past. Organisers of bigger festivals may be more likely to book your band when they see you have experience and have moved up the festival line-up.
Follow the application guidelines
Each festival adopts a different way to handle all their applications from bands, be sure to follow the guidelines they give you. Many accept submissions through online services such as Music Glue, Gigmit and Sonicbids, but others prefer you to send applications to them directly. Festival bookers themselves have told us that private Facebook messages and unsolicited emails can be a nuisance and distraction (unless that's the advertised way to apply for slots), so make sure you respect their way of working.
Search the Festivals section of The Unsigned Guide directory to find hundreds of UK festivals that have slots for emerging and unsigned acts. Each listing tells you how to apply to play and you can search by deadlines to make sure you can see what opportunities are about to expire so you won't miss out!
Be professional
With so many acts on a festival bill, and a million things that can go awry, festival bookers and promoters want to know the acts they book for their stages are professional. Following application guidelines, linking to website & press kits that are up to date with everything required, and being polite are all goods ways to demonstrate you work professionally and can be relied upon.
Stand out from the crowd
Music festivals are typically inundated with applications from bands and artists so you will need to stand out if you want to be picked. Ultimately your music has to do the talking and fit in with the festival's vibe. Make sure you send a decent quality track. If they are only asking for one song, make sure you pick your best.
Keep your biog brief – there's no need for a potted history of your band – but make sure you succinctly sum up all your achievements to date. Good reviews, radio airplay, decent gigs or tours you've played. And of course, be sure to mention any previous festival performances. If you get chance to include any video footage of live gigs or previous performances that do you justice, be sure to do this so the booking team can check you out live as much as possible.

ALSO READ:

Booking gigs? Make sure you ask promoters these essential questions

How To Play at Festivals: Advice from Tramlines, Deershed & Swn Festival

Tips to keep your instrument safe at festivals
---
Tags
Advice for unsigned bands and artists on applying to play music festivals