Speedy Wunderground: the record label breaking its own rules
Blog by Louise Dodgson under Record Labels, Recording & Production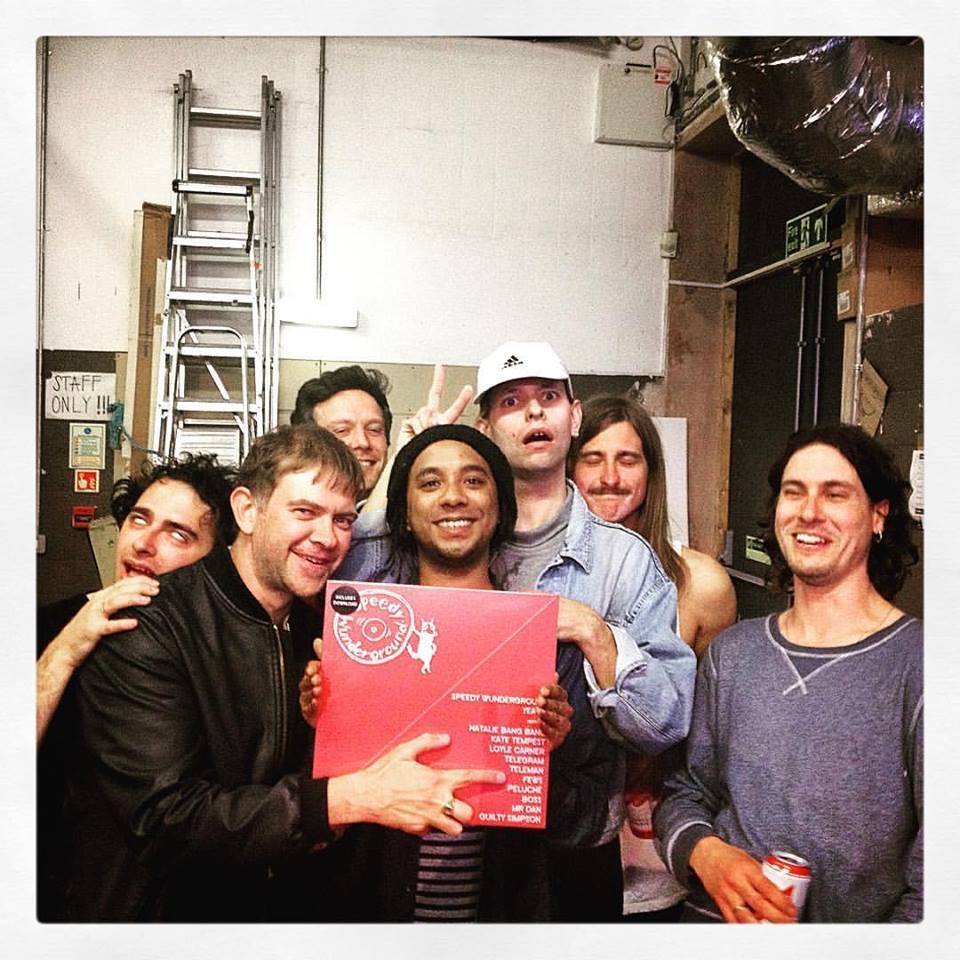 Having released music by some of the most stimulating acts around at the moment including Archie Bronson Outfit, Natasha Khan, Melt Yourself Down, Steve Mason, Boxed In and Kate Tempest, 7" label Speedy Wunderground has definitely made a lasting mark in the short time since its launch in February 2013.
Originating from a germ of an idea, producer Dan Carey, along with Alexis Smith (engineer & distribution) and Pierre Hall (A&R, social media etc.) created a record label with a difference. Laying out a 10 point manifesto Speedy Wunderground has fashioned a productive and inspiring environment for the artists they collaborate with. We chatted to Dan, who has previously produced music by Tame Impala, Kylie Minogue and Franz Ferdinand, amongst others, to find out what urged him decide to start his own label.
Dan, did any of you have previous experience of running a record label before setting up Speedy Wunderground?
None at all.
So what inspired you to start your own label?
The thing that made me want to start it was getting frustrated by the gap between finishing a record and its release. I often finish a song and hear it for the first time on the radio 9 months later. I like the stories about making records in the 1960s where they'd record a song, cut it, press it and a week later it would be in the charts. Also I like records that have mistakes on them.
Are there any other independent labels that you love & have drawn inspiration from?
Motown
All Speedy Wunderground's releases are produced by you. How important is it to you to have this level of creative input - rather than just following the typical 'record label model'?
Very important. We have a studio in Streatham, South London where once a month, we invite people to make a recording in a day. Sometimes it'll be a band, sometimes a group of musicians that haven't met. Often at the start of the day it will be unclear what the song is going to be and the idea is to start figuring out how it goes and how to play it, and capture on tape the exact moment that everyone it the room 'gets it' for the first time. This is a very special moment for musicians which normally only occurs in rehearsal, and only happens once.
We mix the song the next day and master it the following day. Nobody is allowed to hear it until it comes back on vinyl. The idea behind this process is all about keeping the recording true to the feelings of everybody in the room at the time. There's no chance to go back and change things, or to let anyone outside the studio influence decisions. It's entertaining to listen to something that's honest and instinctive.
Speedy Wunderground has a very interesting & unique manifesto including limited runs and all releases being put out as a compilation at the end of each year. What made you decide upon this manifesto?
It's gradually changing. At first there was a set of 10 rules that we tried to follow on each day we recorded, but gradually all of those rules have been broken. Most of the changes have allowed the scope of the music to grow - we've done one collaboration with someone in the States without even meeting.
Do you have any advice to others thinking of setting up their own label?
I can only offer advice to someone who wants to start one like Speedy Wunderground, in which case - don't plan ahead, don't dwell on past releases, be happy to make aesthetic decisions that you feel you might one day regret.


Pick up a copy of Speedy Wunderground's Year 2 compilation here and check them out in action in the studio back in 2013:

READ MORE:
Tips on planning your single release
Day In The Life: Danny Roberts, Decca A&R Scout
---
Tags
Dan Carey of Speedy Wunderground talks about setting up his own independent record label