Gig promoters share their advice for emerging bands
Blog by Roanne Wood under Live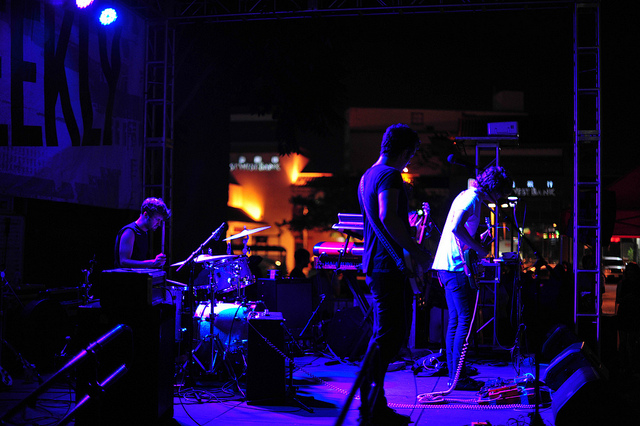 Continuing our 2 part blog focusing on gig promoters, we chat to a couple more promoters about how they book bands, the financial risks they incur by putting on shows, what they expect from the acts they put on, plus advice on how bands can make the best impression when booking gigs.
Simon Catling of Grey Lantern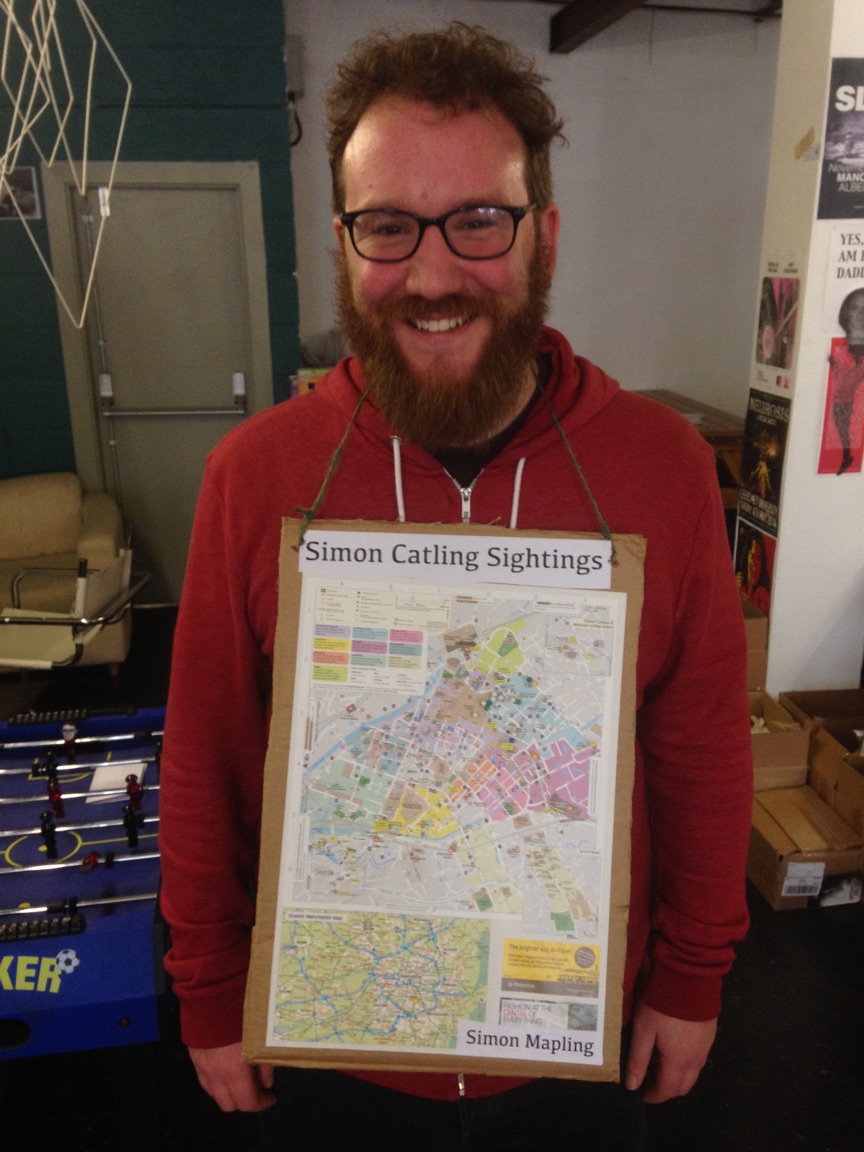 Simon of Grey Lantern is somewhat of a hybrid promoter. As well as promoting independently as Grey Lantern, he is also in-house promoter at Manchester's Soup Kitchen. Simon works with a mix of unsigned bands to more established signed acts from all around the world and has put on gigs at Islington Mill and Fallow Café, as well as other Manchester venues.
How did you first get into promoting?
I was invited by two friends to help them in putting on a number of shows in the basement of the Bay Horse in Manchester. My background was in music writing and really this just felt like a chance to extend that habit of wanting to share music. It also felt like I was doing something more helpful for artists rather than just writing a bunch of words about them.
What was your first show like and who did it involve?
The first Grey Lantern show was at Gullivers in late 2010 which featured a triple bill of hardcore bands. 12 people came and I realised I probably didn't have enough friends at the time into hardcore music. My first ever gig though was in the basement of the Bay Horse under the label BabyBoom Records vs Free For Arts Festival. We also had some illustrators drawing live on the wall and from what I remember it was a really good turn out! In thrall still to Radiohead's In Rainbows shenanigans of 'pay what you want', we opted to do the same for the show and lost plenty of money. We had a run of 3 or 4 shows in the Bay Horse in early 2010 though which were all really enjoyable. The second one featured a student band from Leeds called Daljit Dhaliwal. A couple of years later they changed their name to Alt-J. I think we might still owe them £40 petrol money.
You promote gigs independently as Grey Lantern but you're also in-house promoter for Soup Kitchen. How do the two differ?
At Soup Kitchen I'm not just booking my own shows but also holding the diary there, and so accept hire outs from other promoters. At Soup Kitchen there is an element of curation to that, I'm not just packing the diary for the sake of it and do try and maintain a sense of identity, both with our bookings and through the external promoters who use us. That said, there is a balance in trying to programme and not disappearing up our own arse; we're always open to new promoters coming in and try to present ourselves as a broad church.
As far as the difference between in-house bookings and how they differ to Grey Lantern bookings, it really comes down to whose money it is I'm spending. Grey Lantern has never been ambitious in the sense that I want to be booking huge venues. It pretty much is now as it always has been - booking stuff I like and with that there's as much freedom there as my wallet allows. Admittedly after over five years of doing it I probably have booked myself into a corner a little bit and I think the handful of people who do come regular shows perhaps have expectations of what a Grey Lantern bill would be like. At Soup Kitchen I'm really lucky to be working for a venue who have an open-minded approach to what we can bring in here, and so there's the freedom to book things that I might not be able to get away with under the Grey Lantern umbrella - albeit balanced by the fact that I am spending someone else's money and ultimately the pressure to get people through the door goes beyond just trying to balance my own books.
What kind of bands are attractive to you for each of your promotion ventures?
With Grey Lantern I will often book the artist and be thinking of what space will best suit them. For Soup Kitchen obviously the space doesn't change and so it's thinking about who best would suit a 200-capacity basement with a sizeable sound system - quite a lot it turns out! In the 4 months I've been here we've had a classical ensemble, gamelan-inspired psychedelia, gothic folk and much more as in-house bookings, and that's not including the great stuff that John our club night promoter has been bringing in.
What are your thoughts on the whole 'pay to play' events for bands?
I'm against it. There may be the odd show where an artist might genuinely feel that it could help them further down whatever path they think their band are on but for the most I'd suggest it's pretty exploitative and ultimately leaves most bands out of pocket and playing to their mates. Playing to your mates is cool…but so is being given some sort of recompense for the time and effort you put in.
What if nobody turns up?
That has thankfully not happened to me before, although there has been one occasion where I've had to ask a touring band to consider a slightly smaller guaranteed fee and made the show free entry so that they have a crowd to play in front of. I hated doing it but most promoters at this level operate at the same level of financial precariousness as the artists playing for them, and it's important for both sides to be transparent with each other in these situations.
What do you think your role is as a promoter?
To promote the show! I've had busy shows and quiet shows but I'd hope that whatever the turn out, those playing for me have never felt like I've let them down in trying to get the word out there. Beyond that I think it is to organise the logistics and make sure everyone knows what it is they need to do in the run up and on the day of the show, and trying to on the day to be the best I can in creating an environment that artists, sound crew etc. feel comfortable and enjoy working and playing in. I wouldn't want an artist to feel like I've just shoved them on a bill for the sake of it, everyone I book I do so because I like their stuff and I try to reflect that in how I deal with them as people.
What do you expect from a band that you book?
Ultimately the buck with whether people turn up to your show should stop with you as a promoter, but I do expect a certain level of promotion from artists as well. Things like adding the date to your website/mailout, sharing any artwork or Facebook events is all hugely appreciated. Likewise, if an artist knows they have a release on the way which is likely to have press coverage, giving me a heads up on any of that so that I can share and push that too is great. In such a crowded market we need to fight for every person that comes through the door and, yes, a promoter should totally take the lead in promoting the show, but for it to be a successful one for all involved everyone needs to be putting their hands to the pump.
What advice would you give to up and coming bands who are starting to contact promoters?
Have patience. Don't always expect a reply but do chase it up when you don't. Remember that you're most likely one of dozens of artists trying to get hold of that same person and that, like yourself, that promoter will probably not be full-time. A lot of promoters will already have a strong idea of who they want to put on so really think about why you'd be suitable for them because you're effectively muscling in on their plans - and don't lose heart if you don't get offered shows straight away! If you don't, you can always put on your own.
Marcus Clarke of Destroy All Monsters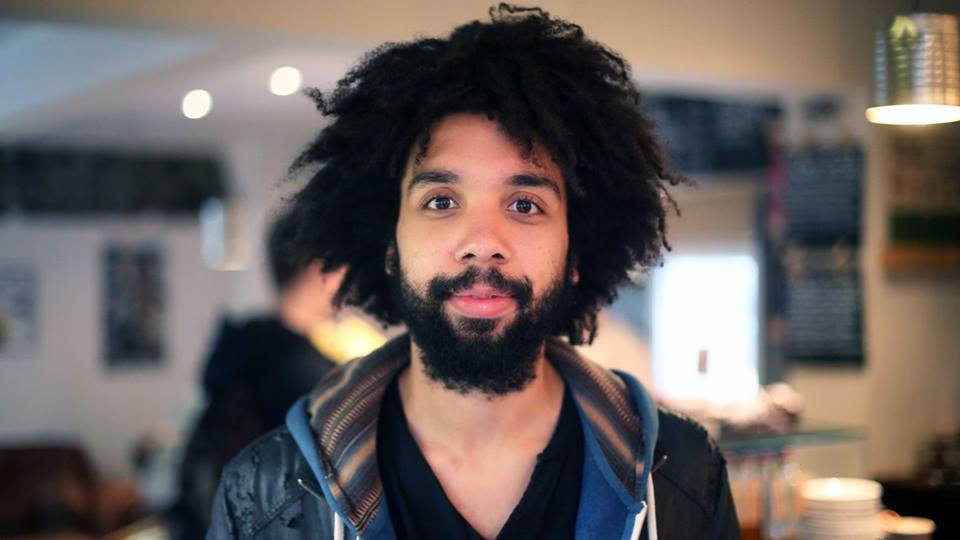 Destroy All Monsters are a DIY promotion outfit. The team consists of Marcus Clarke and Adam Dabrowski and they begun hosting shows as a hobby, slowly turning into more of a serious hobby after successfully booking out of town and European bands for noisy shows around Leeds and Manchester in venues such as Gullivers, Brudenell Social Club and Belgrave Music Hall.

Tell us about the first gig you booked…
The first show was Thursday 27th April 2011. I had Holy State, Black Moth, Apple Cannon and my old band Nature Of The Beast playing. I think it was £3 entry and I made £12 profit, which I was over the moon about. All round it was a wonderful experience. It was just meant to be a one-off really and I didn't consciously decide to do more until a few months later.
What is your ethos as a promoter?
The priority is booking good music that we care about, first and foremost. When money is involved it's impossible to not factor that into your decisions, but for us we have to enjoy the music and love the acts we put on, otherwise it's no fun and completely pointless. Also making sure people are paid and fed. At a lot of my gigs I've cooked food for the bands which is way cheaper than a "buy-out" which appears on a lot of booking contracts. Plus, my vegetable dahl is usually far more tasty and nutritious than the takeaways the bands will most likely stumble to if they eat on their own.
You've played in bands yourself. Did you ever experience negativity from other promoters?
Yeah for sure, I mean that's definitely what informed our ethos early on. I've played shows where the promoter may refuse to talk to you or avoid you when you need to get paid (and hence you don't get paid), or maybe they don't even show up to the gig. Promoters that made us buy tickets off them and then charged us if we didn't sell enough - basically making us do their job while we "pay to play".
You put a lot of 'out of town' bands on. How can a band from out of town get booked?
They just have to be good and for us to like them. We will factor in travel costs of course. We're less likely to book a band from, say, London as an opener because after we've budgeted for a big or local headliner it might not be financially viable for us to cover what it would cost you to travel up here. These are just some logistical things that effect how a line-up looks sometimes.
You also book a lot of European bands. How does this come about?
Usually we'll get an email from their booking agent or from the band themselves and they'll have a rough tour schedule. If it works for us then we'll book something. Sometimes we contact bands we like and let them know we exist for when they book a tour in the near future.
Do you pay bands?
Yes, and we will always ask as a minimum what it will cost for the band to travel to the gig. If we forget to ask them, then they will usually ask us. I think it's really shitty not to pay bands for playing, but I also realise that the economic model for live music is completely upside-down, making it hard across the board, even for independent promoters like ourselves. £5 for a gig with 4 bands doesn't make anybody a lot of money.
How do you cover costs?
There can be a lot of upfront costs with larger shows, especially because you usually have to pay a deposit for the band's fee (which is often up to 50%). On top of that there's printing and the poster design, rider, sound engineer/venue hire etc. We've used our own money and borrowed from nice people to cover costs in the past. It can be a lot of financial risk and physical/mental exhaustion for what is very little financial pay off in the long-run.
Is there a big risk on not many people turning up and you having to fork out the money to pay?
That's obviously our worst nightmare but it's a nightmare which is forever looming above our heads. The thing that affects gig turnout the most (especially in Leeds) is another good gig happening on the same night, which is pretty much always going to be the case any time between Wednesday and Saturday. Gigs are inherently risky but once it's door time you can't do anything about it and that weirdly gives you a sense of calm.
Do you have any advice to up and coming bands who are beginning to contact promoters?
All I need to know is your band name, where you're from, links to your music, links to your social media and links to press if you have any. We will research the rest ourselves.

The Unsigned Guide music industry directory has a whole section dedicated to Promoters including over 230 gig promoter contacts covering England, Wales, Scotland and Northern Ireland. To gain access to the promoter contacts in our directory, as well as 8,500 contacts covering all aspects of the UK music industry. Check out this short video for more details…
ALSO READ:
Gig Promoters: their role & how to book gigs for your band
Old school marketing tips for your gigs
Meet the booking agents
---
Tags
Gig promoters Grey Lantern and Destroy All Monsters share advice for unsigned bands and artists wanting to book gigs