Reducing the risks of touring - 5 tips for keeping your band on the road
Blog by Insure4Music under Artist Managers, Live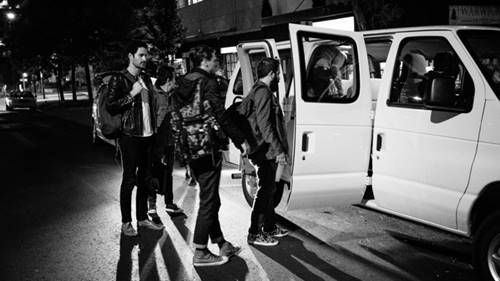 Each year, bands across the UK hit the road, with tour vans darting around the country's motorways. But experienced musicians will appreciate that touring is not for the faint-hearted or risk-averse. With that in mind, let's take a closer look at how you can reduce the risks of touring and gigging.

Plan your journey
If you're driving your own tour bus, it is essential that you check traffic and weather conditions before setting out. Travel delays or issues with bad weather and flooding can ruin a gig or even lead to its cancellation. Even a minor delay can put you in a bad mood as it's important to relax before a gig in order to do justice to your performance.
Scheduling your tour
Booking your own tour can be fraught with dangers if you don't know your geography. If you haven't got the budget for hotels, think carefully about how far you are prepared to drive late after a gig. A good rule of thumb is 2 hours but you still might think that's too much. Also, be wary of booking gigs at opposite ends of the country close together – you don't want to be driving from Glasgow to Portsmouth with only a day to play with.
Give yourself a break
While it may be tempting to pack as many gigs in at once, think carefully about what you can actually manage physically. Always factor in a few rest days and remember the most common reason for tours being cancelled is the artist losing their voice. One day off for every 3 shows should be enough to allow the voice to recover.
Don't leave your van unattended
As comedian Bill Bailey discovered, it's vital that when loading or unloading your kit that you make sure that someone is on guard at all times. It can take seconds for someone to take something from the back of your van, leaving your tour in jeopardy as you desperately search for replacement equipment.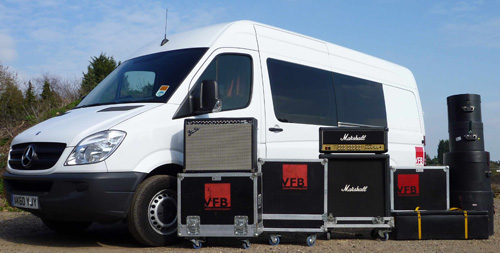 Make sure your valuables are secure
There can be a lot of hanging around at a venue and you'll no doubt want to go and explore, even if it's just looking for a decent pub. If you are leaving kit and personal possessions, make sure they are secure (some venues will provide a safe). Pay particular attention to items like passports, laptops, iPads and phones.
Consider getting insurance
Protecting yourself, your equipment and your band in case of the unexpected is an essential for anyone on tour. From covering the collective cost of all your instruments, to cover for your gigs and performances if anyone hurts themselves performing, music insurance is well worth the investment.


This is a guest post by Insure4Music. Insure4Music is trusted by thousands of musicians to keep their livelihoods on track when misfortune strikes. They rely on us to protect them from public liability claims and protect their equipment from theft, loss and damage, and much more. Our music insurance policyholders and newsletter subscribers speak to us regularly, so we thought we'd compile their insights and those from the wider industry into this handy guide for up-and-coming artists.


ALSO READ:

Meet the Music Booking Agents

The Ultimate Guide to Booking a Tour for your Band

Getting Fair Pay as a Professional Musician
---
Tags
tips and advice for going on tour with your band