Sound City + advice: Tips on using social media to promote your music
Blog by Louise Dodgson under Artist Managers, Media, Selling & Distributing Your Music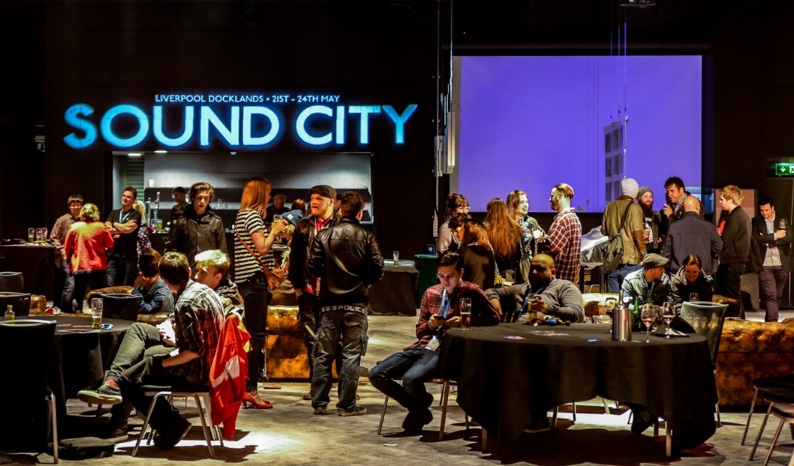 Last week The Unsigned Guide team ventured to Sound City + in Liverpool, the music conference strand of Liverpool Sound City, to check out some of the fantastic speakers chewing over a range of pertinent music industry topics affecting emerging bands and artists. To sum up some of the main points of discussion and nuggets of advice, we've put together a couple of blogs, full of easy to digest info gleaned from some of the panels during the day.
First up was the DIY or DIE panel exploring the realities of being a musician and the various digital tools at your disposal and the data available to tap into. The discussion largely centred around social media and sharing their views were Sean Adams of Drowned In Sound, Darren Hemmings of MotiveUnknown, Marcus Russel of Gigmit and Clare Duffin of Clay Davis Records. Check out what tips and insight they had to share on using social media and other digital methods to promote your music:

You don't have to use all the same platforms as everyone else, or share across them in the same way. Find out what works best for you and for your fans. Investigate and monitor behaviours.

Think carefully about spending money on promoting social media posts etc. Make sure it will work for you and the platform is right. Don't put your spend up straight away - post as you were planning to initially and see how it performs before deciding to spend.

When posting on social media think about the timing of your post, what you're going to say and keep it in your own style so your personality comes across.


It can be hard to correlate success on one platform such as YouTube views, Facebook likes etc, to sales or gig attendance elsewhere so don't take this as gospel, just as an indicator.

Interact with fans and see what they're into. What do they wear, where would they shop, what else do they listen to? Check out comments from them & interact. This can help you pitch your posts at the right level - or give you insight to make decisions about what kind of merch your fans would like, or whether they prefer CD or vinyl release.

Experiment! Try posting at different times/days to see what response you get - for instance, fun posts might be better received on a Friday evening than on a Monday morning. Don't always post about sales related things - try some fun posts to mix it up or ask some questions to get people interacting.

Email addresses are key for connecting with your fans. It can be hard to reach people via Facebook, Twitter and other platforms - posts can be missed easily or you need to promote for it to reach people. An email can be a far more personal connection

Don't lose data about your fans to iTunes and other external sites. Get in touch with download, streaming or ticket sales sites to obtain the email addresses and so on from your sales as this is your data. Where possible, drive fans to you own website where you can keep all the data you get from them.

Check out what other bands and artists, or record labels, you like are doing on social media and what works for them.

Your Facebook, Twitter and YouTube follower stats don't mean much if people aren't engaging and interacting. Don't buy fake followers to bump your numbers up, it's not worth it!

Remember, all these stats on their own don't mean much. Information isn't necessarily knowledge, it needs to be in context. Use your common sense above all else and don't become a slave to the stats!

ALSO READ:

Tips On Planning Your Single Release

Music PR Advice on Creating a Unique Artist Story

Top 5 Mistakes Bands Make in Their Biogs

---
Tags
liverpool sound city, sound city plus +, music industry advice, music industry panels speakers conference