PledgeMusic & The Tuts - How to release your album without a record label
Blog by Roanne Wood under Record Labels, Selling & Distributing Your Music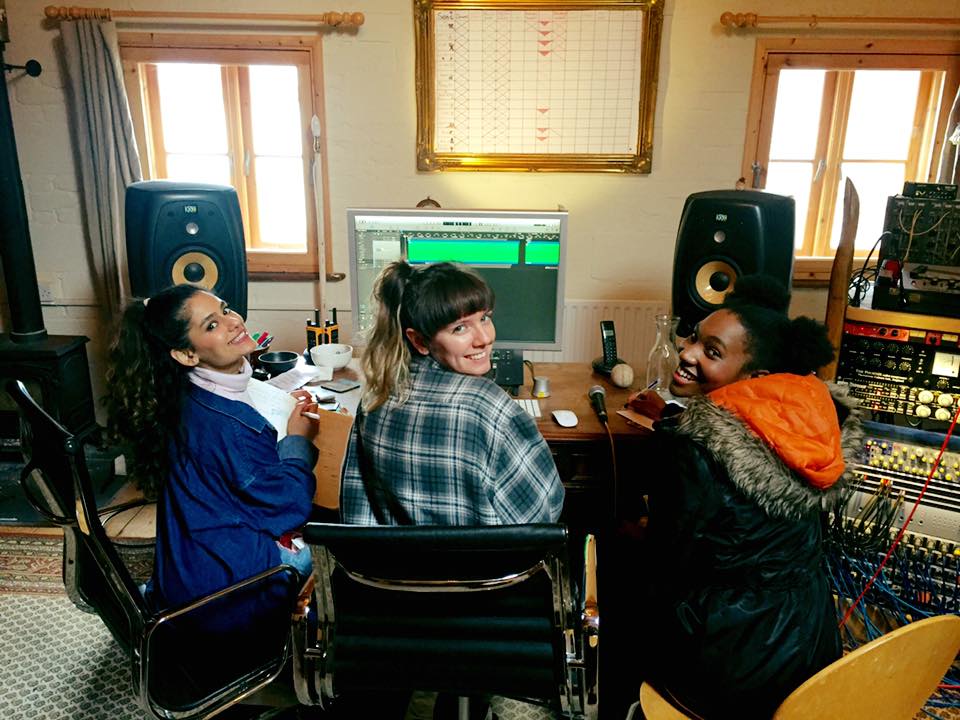 The Tuts are a pop-punk trio from West London. They are passionate about feminism, having no record label, no manager, no publisher and having an all-round DIY attitude. In 2012 Kate Nash spotted the band and asked them to support her UK and European tours. Two EPs later with an ever growing fanbase and being in Billy Bragg's good books, The Tuts are set to release their debut album 'Rudie Can't Fail' through crowd funding platform PledgeMusic.
Similar to Kickstarter, PledgeMusic focuses solely on music projects. The platform allows fans to be involved in the making of their favourite artists' projects by pledging money.
As of last week The Tuts' PledgeMusic campaign has reached 158% with 448 pledgers and just 66 days until the release. I'm greeted with a description, album updates and video footage, along with lots of sparkly exclusive pre-order options: CDs, signed CDs, vinyl, bundles, scrap books, The Tuts' very own custom denim jackets, signed and hand painted guitars and the opportunity to pay for the band to play a semi acoustic set in your house!
It's an appealing and positive concept from all sides; the fans are supporting their favourite acts and in exchange they receive exclusive offers and merchandise, and the knowledge they are playing an essential part in the process of making their favourite artists project come to life. On the other end, the band are being supported by their true fans, no contracts, no deals, no money owing to anyone! There's a sense of freedom with the campaign and it is interesting to contemplate how services such as PledgeMusic could affect the traditional record label model in the future.
Commenting on the success of the campaign, Paul 'Barney' Barnes, PledgeMusic Campaign Manager, tells us: "The Tuts' PledgeMusic campaign to fund and release their debut album was rapturously received by their fans, and they hit their target in a faster time than anyone in the PledgeMusic office anticipated. It's a testament to the strength of their fanbase and the sense of purpose they have engendered with their relentless, positive social media presence that an emerging band could generate so much buzz for their first full length album. From the exclusive items in the campaign (including the custom jackets that the girls wear on stage) to the imaginative bundle tiers, to the hilarious and regular updates, everything about the campaign has been a success and serves as a terrific blueprint for an ideally engaging PledgeMusic fan-funding campaign for years to come…DIY till we die!"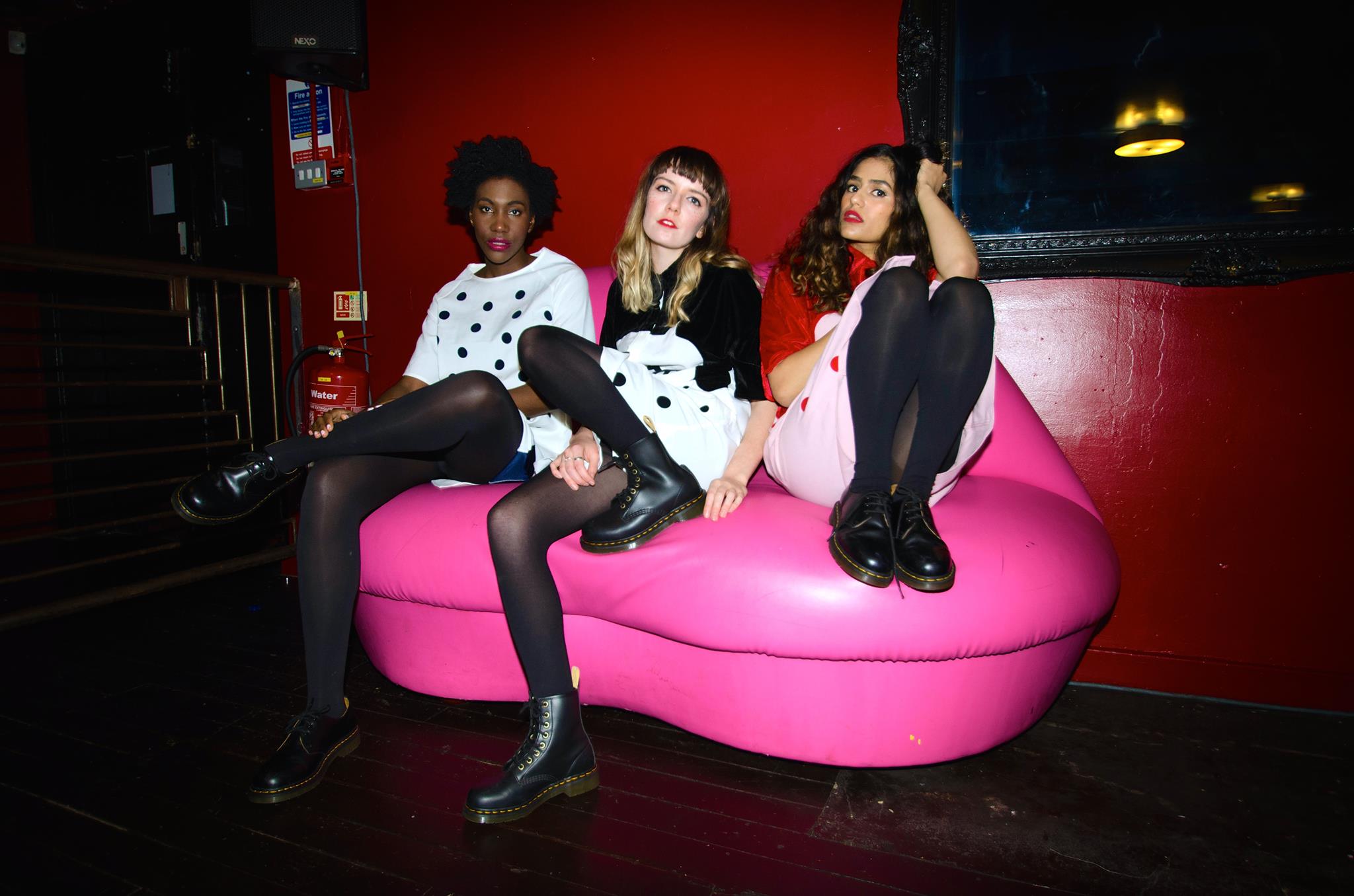 I chatted to The Tuts to find out how the PledgeMusic campaign is working out for them…
Making a debut album is a massive achievement for any band, did you plan to do it through PledgeMusic the whole time?
Harriet: The music industry is different to how it used to be. Back in the day I guess a lot more money was circulating around different labels, now it's only the huge labels with any actual money. The options were to release on a small label or release it ourselves. We opted for self-releasing because we essentially run a label ourselves called Dovetown. The only option for self-releasing was by funding it through pre-orders and PledgeMusic seemed the perfect platform for that.
How easy was it to set up?
Harriet: We had Barney from Sonic Boom Six as our Pledge manager so he helped a lot with starting it up and guiding us. It takes a lot of work, but we're so used to doing every little detail of the band ourselves that the job of setting up our own Pledge campaign wasn't a huge leap in workload for us. I think bouncing ideas off each other and Barney really helped to work out what we wanted to put on there, and make sure there's stuff affordable for everyone.
What was your financial goal?
Nadia: I rate you for asking because not many people ask, they're too polite but…I ain't telling you! Well done for asking though. The goal was to cover recording costs. Any extra we make we get to keep and put towards videos, photoshoots etc. PledgeMusic take 15% of whatever we make too so thankfully that's all covered.
How quickly did you reach your goal?
Harriet: Under a week! Incredible! Thanks everyone!
How has sticking to your roots and doing everything DIY treated you?
Nadia: It's treated us well, we're thankful to have a loyal fan base that allows us to be DIY because it's their support that is enabling this to happen. I love being DIY because it's 100% our input, ideas and creations but we have no choice but to be DIY. You can't wait for record companies to email you weak offers and we don't have famous parents to give us their back catalogue of contacts (unfortunately) . We're networking and leaving a trail of broken hearts behind us in the process.
How does it feel to have so much backing and support by your fans?
Harriet: It feels warm. And like we're appreciated. We really do work our butts off! The idea of our friends, audience, fans or whoever appreciating that and wanting to be involved is a great feeling. It's like we're all part of a Tuts community.
Do you think relying on established fans for the campaign can limit potential new fans in getting to know you?
Beverley: We did think that when we thought about doing the campaign, but PledgeMusic isn't about making new fans. It's about appreciating and giving back to the fans who have been loyal and there from the start.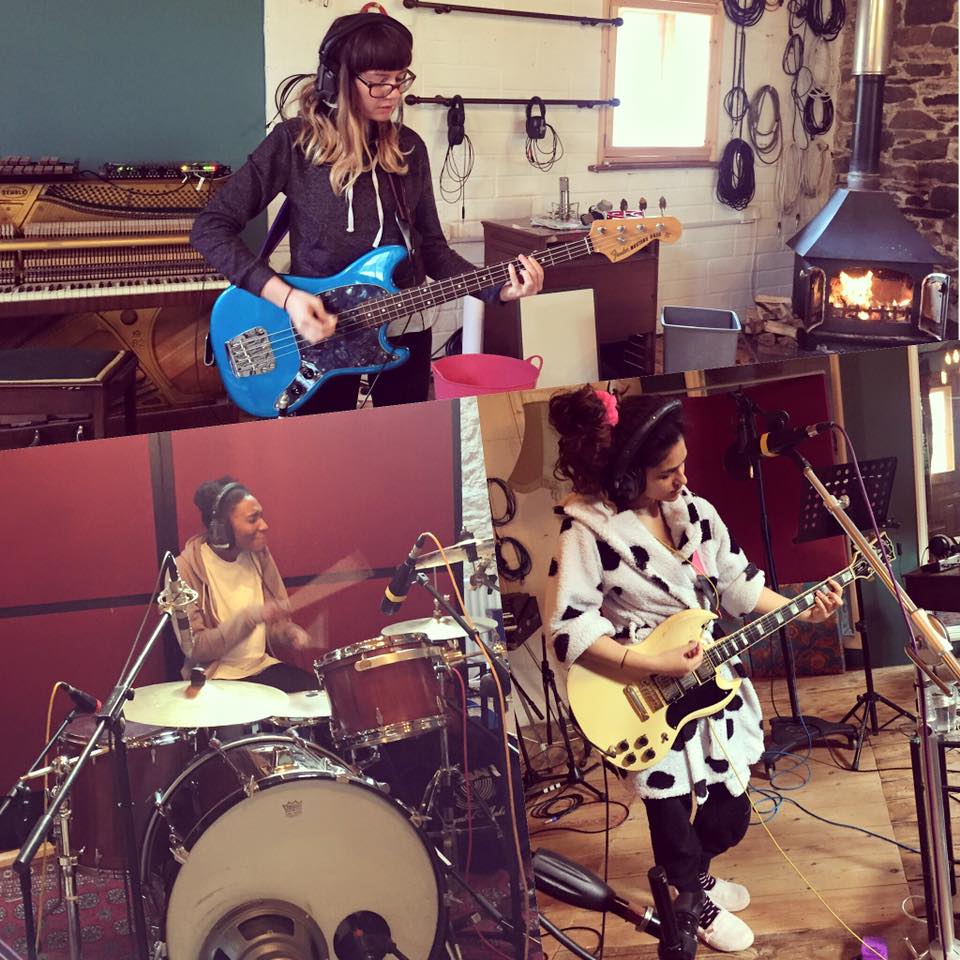 Once the release date hits, all the orders pledgers have made get sent out. What happens with any left over? Can you sell them elsewhere?
Nadia: The majority of the stuff is exclusive to PledgeMusic which is why it's important to pledge to avoid disappointment. Most things have sold out or are close to selling out so I doubt there will be much leftover. If there is we'll whack it on the merch table at gigs but that's not a guarantee.
What does PledgeMusic mean to you?
Harriet: Percentages. Haha! Nah, since we exceeded our goal now it's just nice knowing it's there and we can give updates to our pledgers. People are still contributing.
How do you think crowdfunding sites like PledgeMusic may affect the music industry in the future?
Beverley: Hopefully it will kill record labels. The reason most bands go on a label is so you can pay for things like getting your album done. It's pretty hard for bands to come up with big amounts of money just like that, unless you're a trust fund. Crowdfunding sites are great for small bands and artists to take it to the next level without having to go beg a bank or label for funding. People power is ultimately bigger than any label or bank.
Why do you think you've done so well with your campaign?
Nadia: We put a lot of thought and planning into what we wanted our campaign to look like and feature. We customised bundle deals based on our fan base and gave the people what we knew they would want, plus lots of surprises! For example, we made 'GIRL GANG' bundles which was like the teenagers dream package with CD, T-shirt, scrapbook, sticker book etc. and then we made Bronze, Silver, Gold and Platinum bundle deals with different stuff in each one so everyone could find the right one for them.
Do you have any advice for any bands & artists thinking of starting a crowdfunding campaign?
Harriet: Think about what you'd want and be able to afford as well as others. Cater little deals for different pockets of your fans. Like, we had the girl gang bundle, for the teens. We had scrapbooks for those people who love archiving and collecting. Break everything down and then use a process of elimination and then you'll have the best of. Try not to get jaded.
The Tuts are going back to the studio in May to put the final touches to their debut album. A UK tour may follow so keep your eyes peeled here.
ALSO READ:

SXSW 2016 Encounters with Demob Happy & Fizzy Blood

Pulled Apart By Horses: 9,419 Miles Across The World

PINS: From Rehearsal Room Gigs To Sold Out Shows
---
Tags
the tuts, pledgemusic campaign, how to release an album, music crowdfunding, fan funding