Do We Need A Music Photographer? (Can't We Just Get Dave To Do It?)
Blog by Jane Parker under Artist Managers, Creative & Branding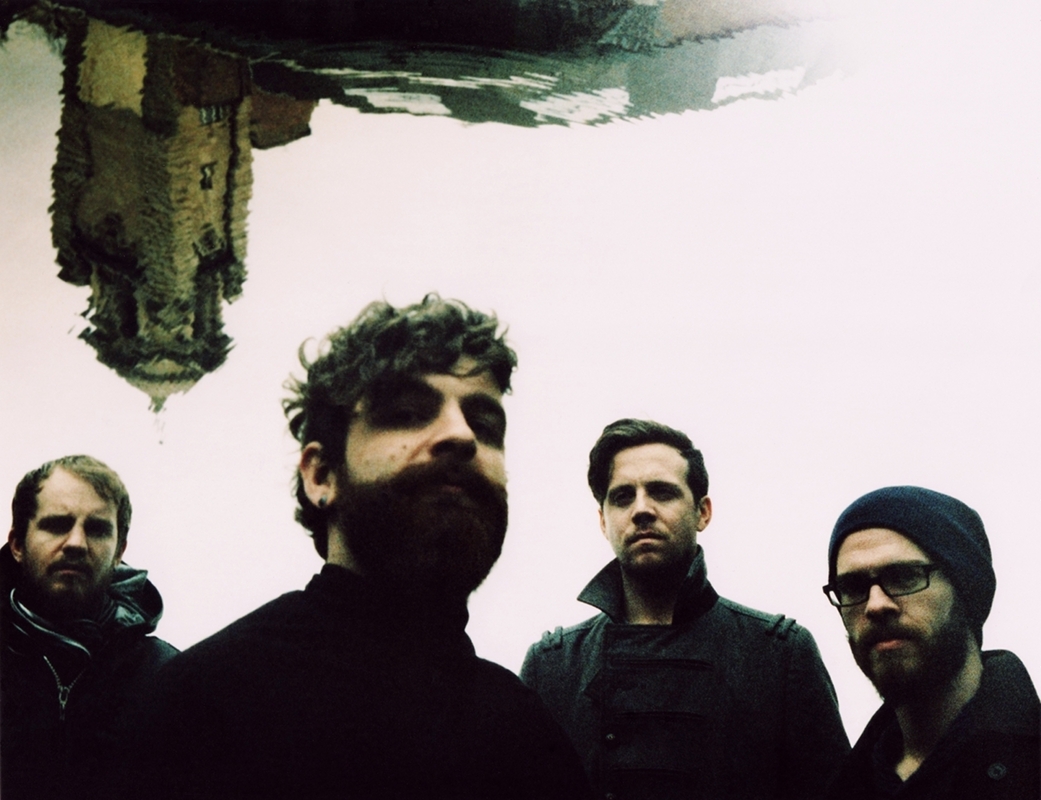 Image: A Plastic Rose
Living in the future is pretty amazing, right? If we need to make a record the options are many - we can get real good at putting that SM57 in the right place to minimize snare drum rattle or put our trust in a studio full of pine and chrome and smooshy acoustic rectangles aiming to come out with something that's more 'Nevermind' and less 'Bleach'. If we want that awesome velcro-fuzz guitar sound we can choose between an array of boutique builders big and small or order a PCB and find a pal who (says he) can solder.
When the time comes to get photos done it's easy to find the websites of a hundred professional music photographers and just as easy to find a friend with a perfectly good camera. Today's topic concerns the latter and the things you should consider when choosing which to go with.
There's an expectation that by looking at a band's photos a potential listener will get an impression of what musical box you fit into and straight away whether she or he will enjoy it. This first impression is made on the strength of a single photograph and it's a pretty hard reality to work around. Shallow? That's humans for you.
So you're looking to get some band photos done? You Google around to see what photographers work in your city and what they charge. Lots of wedding photographers. Some of the dudes don't even give prices on their site! Pretty scary.
Q: Can't we just get Dave to do it? He has a DSLR and he'll probably only want a couple of pints for it.
A: Yes you can.

The first important thing to answer is what do you want in a photo?
It sounds like a *big* question but like most science it can be broken down methodically. A 'good' photo should be good technically (everything should be visible, appropriately lit and not half-rescued by computer fig-jiggery), well composed (uncluttered, clear, not a chore to look at), and should representatively fit the music (Clean or messy? Vintage or hyper-modern? Understated or brash?). It's not so difficult to get one or two of these into a photo but getting all three is the real trick.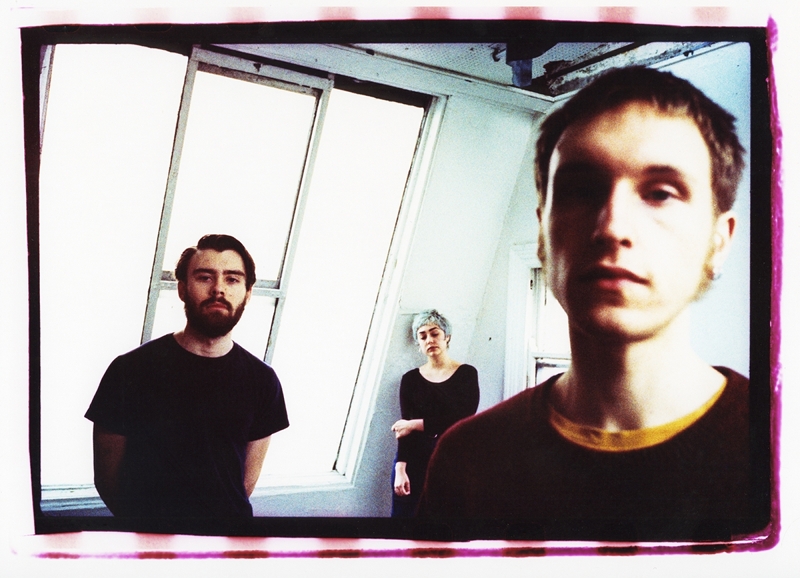 Image: Kagoule


Now let's assess the possible outcomes with hiring a photographer vs taking Dave out for some drinks. If Dave has a spiffy digital camera then it's entirely likely he's got the technical side more or less licked. Regardless of what people on photography forums will tell you, he can keep the dial on Total Auto and forget about it. Since you're on first name terms, it's also presumable that Dave knows and cares about your band (if not find a Dave who does). If this is the case then he hopefully won't make your folk band look like Nickleback (horror of horrors!) or vice versa. He might also have the start of an understanding of conventions - if you have a 60's influence maybe he'll convert your shots to black and white.
Now composition? That's the part that seems easy enough (like the pentatonic scale) but takes study and experience and love to pull off with grace (like the pentatonic scale). Does Dave spend a lot of time looking at how great band photographs are put together? Does he look at composition besides in-front-of-wall-look-serious shots for inspiration? Now your Dave may vary and some of them totally nail it. So why should you pay a pile of your hard-fought cash? What does a professional music photographer do that Dave can't?
Tips when looking for a music photographer
A bit like making a record or playing a show, the actual shooting part of a shoot is only a small portion of the work involved. This is one reason it may seem like a photographer has an abnormally high hourly rate but he/she needs to be paid for the unbillable behind-the-scenes work carried out too. I've listed some of the less obvious things that go on in sessions I do below. I speak for myself here and my own practises, but those of my contemporaries who deserve what they charge do most (or more) of these things too.
When doing a shoot with a band I will:
-Get the band and myself on the same page. It's stupidly important that they know what to expect and that I know what they're expecting.
-Spend time with their music and hopefully with them. The pictures have to show a potential listener what this music feels like, and it has to do that in about half a second. This takes cultural and social skills, as well as knowing what the shutter speed dial does.
-Come up with locations and ideas specific to this shoot and come up with multiple Plan B options.
-In fact, multiple Plan Bs is the name of the game. If you've ever regretted just bringing one guitar, you'll know why.
-Keep in control of the craft. From working the damn camera the way it should be worked to making sure files and prints are fit for every conceivable use.
-Get everyone comfortable, looking and giving their best. You're the guitarist who doesn't do the solos? I'll still make sure people can see you and that you look badass.
-Take control of image selection. Put bluntly, most bands aren't photo editors and giving a band the choice of 60 near-identical shots is laziness to the max. Sure, I give alternates when appropriate, but everything I turn over is the best example of a particular idea.
-Make damn sure that when people see your photos - on Bandcamp or in Rolling Stone - they silently mouth 'woah' without realising.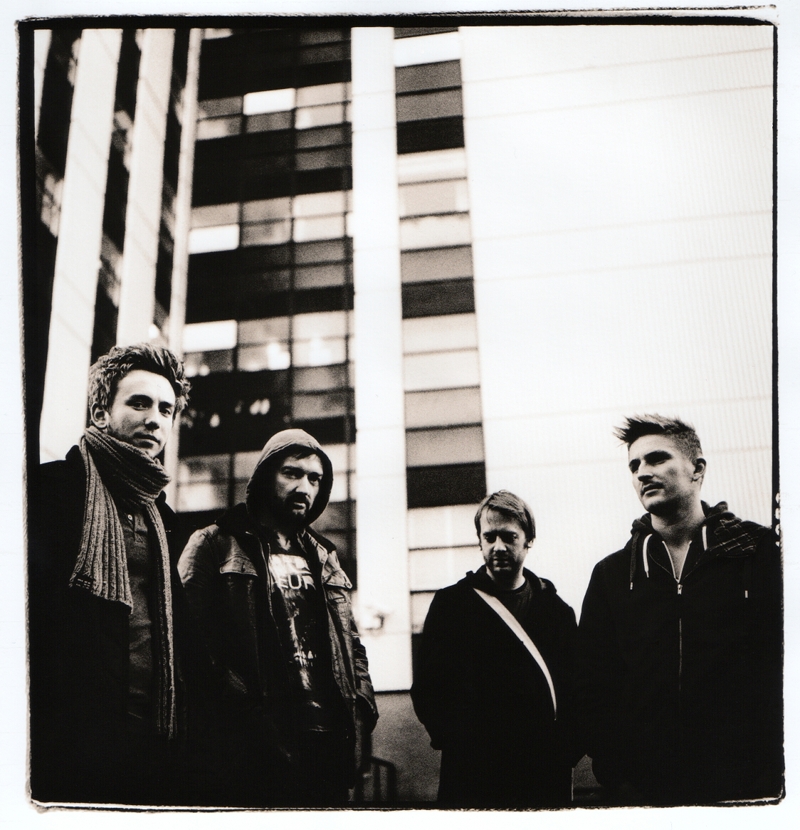 Image: Privateers


So now you know a few of the less obvious things a professional music photographer will be doing .You need to decide how much of it is important to you and out of those important points how much Dave can take care of. If you're lucky enough to have a mate who can take care of them all then you should totally go with them. You should also probably pay him or her - it sounds to me like they deserve it.
If there are items on the list that you don't want to leave in the hands of your friend, then it's time to shop for a photographer. Find out who did your friends' and your peers' band photos. Ask on forums and search The Unsigned Guide directory (there's 280+ music photographers listed in there covering the whole of the UK!).
It's important that you find someone who knows bands and hopefully your style of music. I'm not saying a photographer can't be well-rounded but perhaps the family portrait guys shouldn't be at the top of your list. Worry less about how many shots you can get in one session and think more about what the vibe is going to be. Will it represent your music? Will it look cool as all f***? Ask the photographer as many questions as you can think of. Does he/she know your reference points? They really should have listened to your music.
Most importantly of all you need to find a photographer who gets you and who has a definite feel to his/her work. Standing out is something to be proud of and something your audience will take notice of. You already strive for this with your music and finding the right photographer, Dave or otherwise, will make sure the right audience will take notice right away.
elmore is a photographer based in the middle of England. After 15 years of working in studios from basements to Abbey Road he swapped old German microphones for old German cameras and carried on making bands look excellent. All photos featured in this blog are by Mark Elmore.
---
Tags
find a band music photographer, music band photography photographer images, promo music band promotional images photos