Music PR advice on creating a unique artist story
Blog by Louise Dodgson under Artist Managers, Media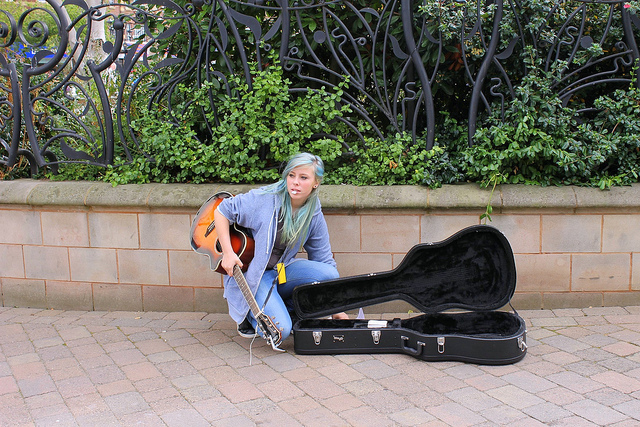 This article originally appeared on the Sonicbids blog

All artists need a story that describes who they are and what sets them apart. While your music is your personal outlet for expression, your story is what helps you connect with people and create die-hard fans. It's also the foundation of a killer bio and helps you gain attention from the media, promoters, and other industry professionals. The five questions below are designed to help you craft your own compelling, unique story.
1. What's your musical background?
Your musical background gives people basic information about how you started making music. It also provides context for how you've developed as an artist over time. Describe what influenced you to become a musician, your training, and other mainstream artists who share a similar style to you. Mentioning artists with a similar style makes it easier for fans and the media to identify what kind of music you make.
2. Who are your musical influences?
Whether it's Michael Jackson, Metallica or Tupac, every artist is influenced by other artists who've come before them. Your musical influences help shape your sound and style as a musician. Name your top musical influences in your story to give people an idea of how you developed your own sound.
3. What's been your most impactful life experience?
Your life experiences are a part of who you are, and they influence the music you make. Describe a couple of key life experiences that have played a significant role in shaping your music. Talk about the experiences and issues that are recurring themes in your music. For example, if you grew up in poverty in the inner city, describe how growing up in this environment influences the content of your music.
4. What's the biggest challenge you've overcome?
The best stories have some element of drama and conflict. People love stories where the protagonist is an overcomer of great challenges, and they also love to root for the underdog. Describe a big challenge you've overcome on your journey as a musician. Talking about your challenges helps people to relate to you by identifying with your struggles and looking at you as an inspiration.
5. What do you want your legacy to be?
Think about the kind of the impact you want to leave behind when you stop making music. Describe some of your past accomplishments, and link to them the kind of legacy you hope to build for yourself as an artist.


ALSO READ:

Top 5 Mistakes Bands Make In Their Biogs

Creating the Ultimate Press Kit For Your Band

---
Tags
music pr promotion advice online, music unsigned emerging band biog advice tips,