Create the ultimate music press kit for contacting blogs & press
Blog by Louise Dodgson under Artist Managers, Media, Selling & Distributing Your Music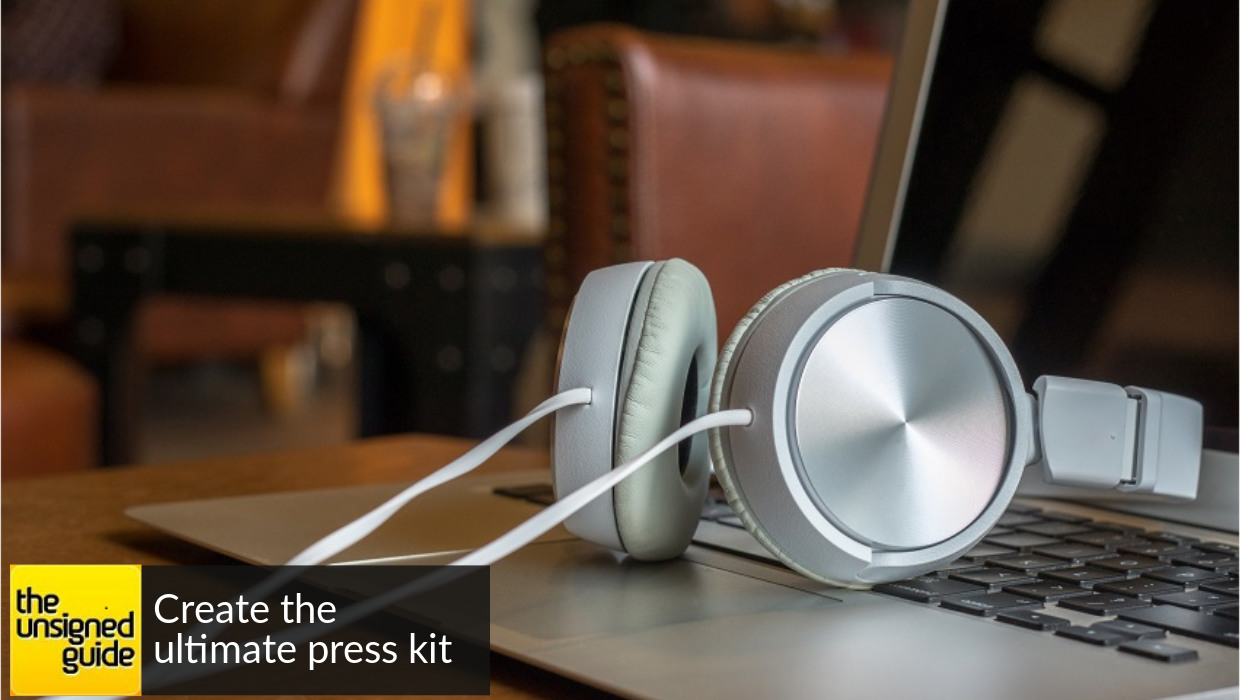 What is a press pack & why do I need one?
Put simply, a press pack or press kit is one central place where you can gather together all material that someone interested in your music would need – tracks, biog, upcoming gig dates, images, videos and so on. You may also have come across the term EPK which stands for Electronic Press Kit.
Once a nicely packaged bundle that would be sent out in the post, usually by record labels or PR companies to music journalists, press and radio, these days the majority of press packs are electronic and online, so one click of a link can conveniently direct a music writer to a page containing all they need to know, hear and see about your music.
It's a sure fire way of looking professional when it comes to dealing with the music industry, and once you've gone to the effort of setting your press kit up, it will no doubt save you plenty of time in the long term.


Getting started
There are a variety of platforms that bands and artists can use to make a press kit, tailored to your needs, which are straightforward and easy to use. Try Bandzoogle, Sonicbids, Presskit.to and ReverbNation as starting points.
If you have a tech whizz in your realms, then you could always create an additional page on your own existing website to act as a one-stop home for your bespoke press pack. Cloud storage services such as Dropbo and OneDrive can also be a good place to host your press kit files such as hi-res images, track downloads etc.


What should I include in my band press pack? 
A well put together press pack should ideally mean that no blogger, radio DJ, or similar will need to dig around elsewhere to find what they need in order to give you the best coverage. So, with that in mind, you probably want to consider including all of the following essential elements that apply as part of your press pack:
• Biog
Give some background on your band, how you came about and what you've achieved to date, with an up to date biog. If you want some tips on writing a brilliant biog, we recommend checking out this blog we wrote all about it.
• Track/album downloads
Of course your music is top priority! You want visitors to your press pack to be able to easily listen to your latest material. It can also be handy to include a discography of previous releases.
• Images
You'll need some good quality, hi-res photographs available to download, and it can also be good to include any cover art imagery as well, plus a band logo if you have one.
• Videos
Video content for your most recent singles is also worth including in your press kit.
• Upcoming gig dates
If you have some shows or a tour coming up, then list all forthcoming gig dates with city and venue details.
• Press releases
Any official press releases you may have, perhaps about a current EP release or upcoming tour, should also be featured in the press pack.
• Quotes
You can make an eye catching feature of any good press quotes or feedback you've received in the past. If you have any links to previous blog or press coverage, then make sure you add these in too.
• Contact info & links
Last, but certainly not least, it's imperative you include all your contact details. Also make sure you have up to date links for your website, social media profiles, SoundCloud, Bandcamp and so on. Rather than listing several emails for each member of the band, your manager and the like, just choose one contact email address as a central point for any enquiries you get from your press pack.

And finally…
Once you've created your press kit, do make sure you do keep it up to date! It shouldn't require too much effort but it can start to become time-consuming if you don't keep on top of it. Why not set a 3 monthly reminder to give your press kit a quick check over so you can add any new content you need to and remove anything that's no longer relevant.
---
Tags
music band press kit pack epk, band music electronic press kit online digital, bandzoogle press kit, sonicbids press kit, reverbnation press kit, music writer journalist press pack