The Lovely Eggs: A lesson in never compromising your music
Blog by Roanne Wood under Artist Managers, Selling & Distributing Your Music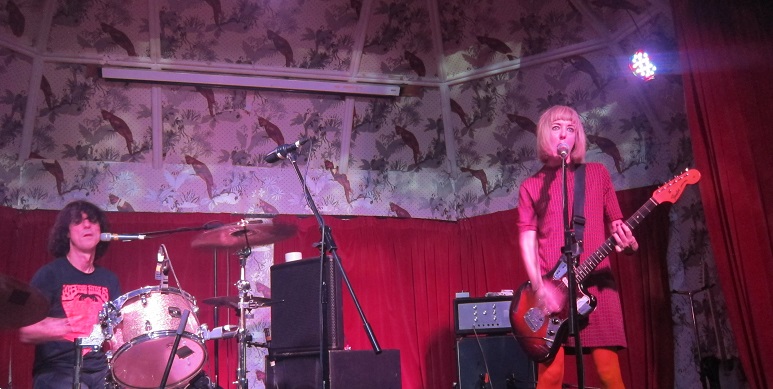 It's a sold out show at Manchester's Deaf Institute and it's the 7th night of a 9 date tour. The mixed age crowd are eagerly awaiting the moment married couple Holly Ross and David Blackwell of The Lovely Eggs step on stage and release the original quirky pop that they have established for the past 9 years. As David sets up the drum kit and tunes the guitar, the crowd make sure they have their drinks ready for Holly's arrival. When it all kicks off, I can't see an audience member who isn't smiling! How can you not enjoy yourself to lyrics such as "Look at him with his sausage roll thumb" and "He's a magic onion"? Even 9 years on, The Lovely Eggs are a breath of fresh air, a band who are clearly having as much fun as the audience.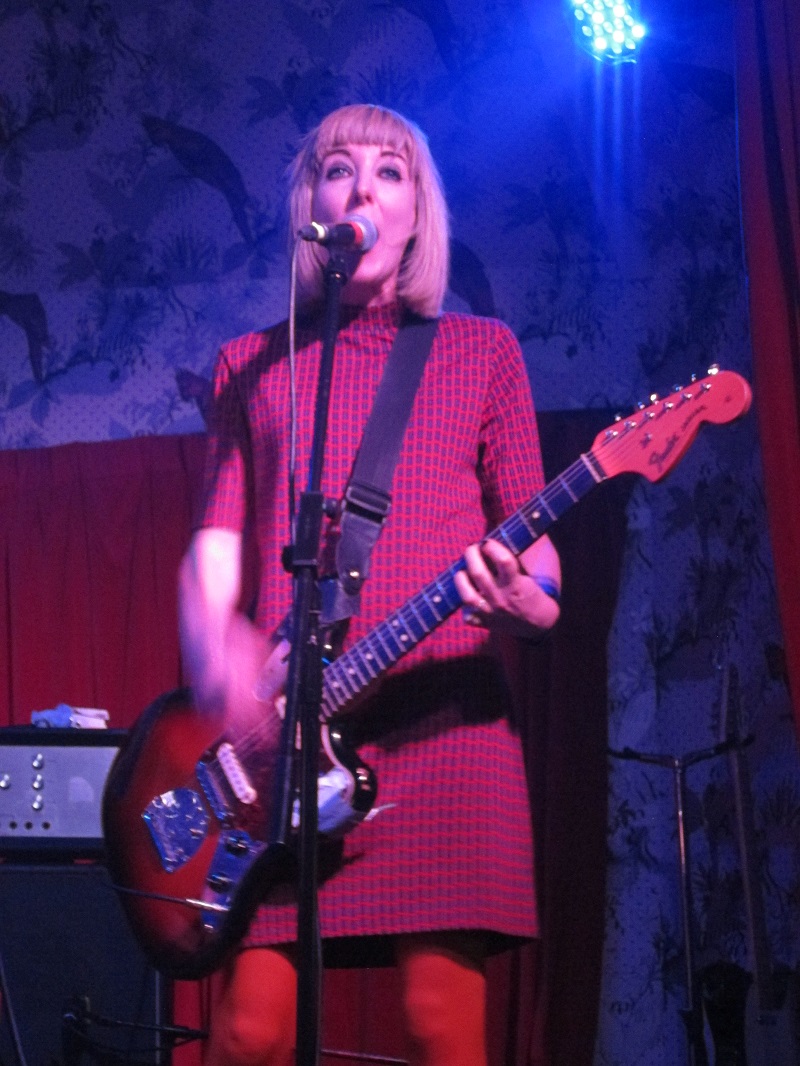 The Lovely Eggs hail from Lancaster and to date have 4 albums and 3 EPs under their belt, the latest being 'This Is Our Nowhere' LP which was released in May of this year. The band are all about doing what they want to do and not letting anyone tell them otherwise. Sticking it to the man basically. Having previously experienced life in the music industry in old bands, they have settled into a place which suits them best and that's simply having full control.

Staying true to their strong DIY ethic and making decisions on their own terms is more than second nature; it's their entire philosophy. They rehearse and record at their local co-operative (co-run by David), book their own tours, release their own music on their own label Egg Records, manage themselves mixed with a community of creatives chipping in to help out with music videos, and can regularly be found assembling limited edition vinyl release packages themselves in their living room.

Aptly, the homepage of their website welcomes you with the following:

"We do exactly what we like. That's how it goes when you have your own band. Some of our songs are 10 seconds long. Some are 4 minutes long. We don't care. Because it doesn't matter. We have a lot of different sounding songs. Welcome to our world."

I had the absolute pleasure to go backstage after the gig and chat with Holly and Dave about the history of The Lovely Eggs, their hometown Lancaster, band babies and their favourite TV shows.


What has been the best date of the tour so far?
Holly: We are on a 9 date tour but it's in 3 parts with 4 dates down South, then 3 dates up North and then 2 dates in Scotland. Tonight has been the best so far - because it's up North, it's only an hour back home, having friends here supporting us, playing and generally a good crowd, you know! They're all good though, I can't really pick a favourite. It's like being asked "Which is your favourite kid?" All gigs we play are good.


What's the longest tour you've ever done?
David: 21 consecutive days, we did America! It was pretty extreme and it was in this tiny car with another band.

Holly: Me and David were sat in the back with a bass drum separating us.

David: Yeah we couldn't talk to each other and the other two, I'm not going to say who it is, but they were bickering constantly. In hindsight, it was quite amusing, but at the time was quite scary. We also had nowhere to stay each night so the other band would ask whilst they were on stage if anybody had anywhere we could stay. Can you imagine that? Everywhere you went thought it was an instant party. A rock 'n' roll band from England are coming to stay so let's get a 24 pack in and let's have a party.

Holly: And we didn't have any bedding, we had no sleeping bags. We bought two beach towels, didn't we! And we either slept on them if the floor was so minging, or if it was cold we slept with them over us like a blanket. It was hard!

David: It was a crazy tour.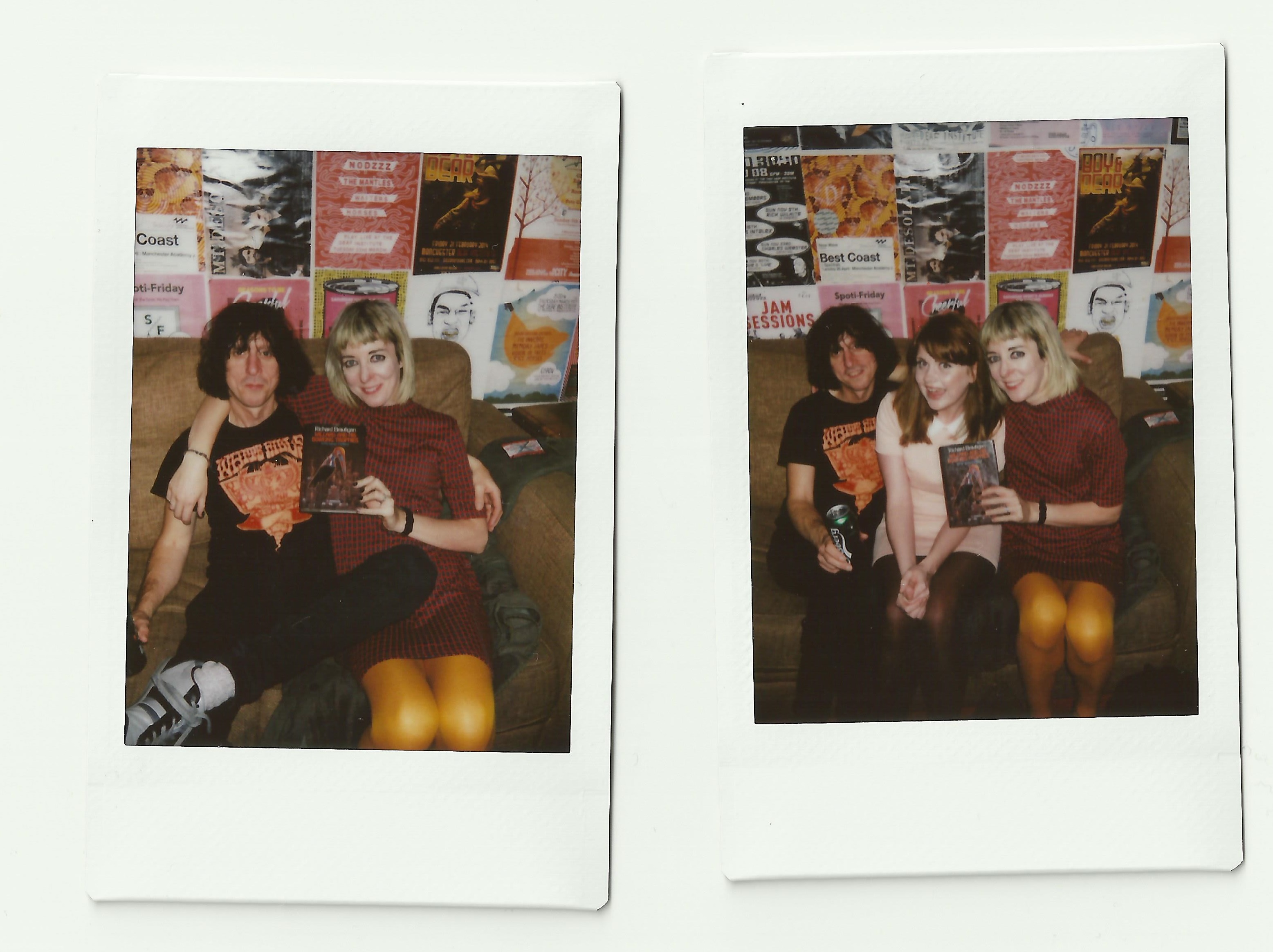 How did The Lovely Eggs come about?
Holly: I'd been in a band 'Angelica' in the 90s, an all-girl band, and towards the end it was not a nice experience because it was all music industry and it left a very bitter feeling. What I'd started as a genuine, honest thing had become poisoned by other people. Not the girls in the band, but the music industry and record labels. So I was like, I'm not being in another band, ever! But then I thought, oh maybe I should, but do it on my own terms and have my own record label and f*** everyone else because that's all bull s***. I was living in Paris and Dave would come to see me, because we were going out as boyfriend and girlfriend.

David: Holly really wanted to travel and I just wanted to play music so we kind of just thought, oh well, we'll form a band then.

Holly: I just said I don't want any record labels or anyone from f****** London, not that there's anything wrong with London, but you know what I mean? Anyone coming in and saying this is how it goes. This is how WE say it goes and that's been our philosophy from the beginning.

David: We recorded a few songs we'd done and somebody released it on a compilation album in Holland and they invited us over to Holland to play a festival, so yeah it just started there really. Then Mark Riley (BBC 6Music) got us on pretty much after that.

Holly: Then we got on a Manchester label which was really DIY, 'Cherryade'. We were basically skint, we couldn't afford to release anything at the time and they wanted to put out our record on vinyl. And they were just a bedroom label so it was all alright.


You've very much got your own sound, but who would you say your biggest influence is?
David: Well, this guy (picks up Richard Brautigan book) is quite an influence, but he's a writer.
Holly: I like anyone that does it their own way!
David: Richard Brautigan, if you could put his writing into music. It's kinda like singing about stuff that's honest to you but has a magical and surreal twist to it!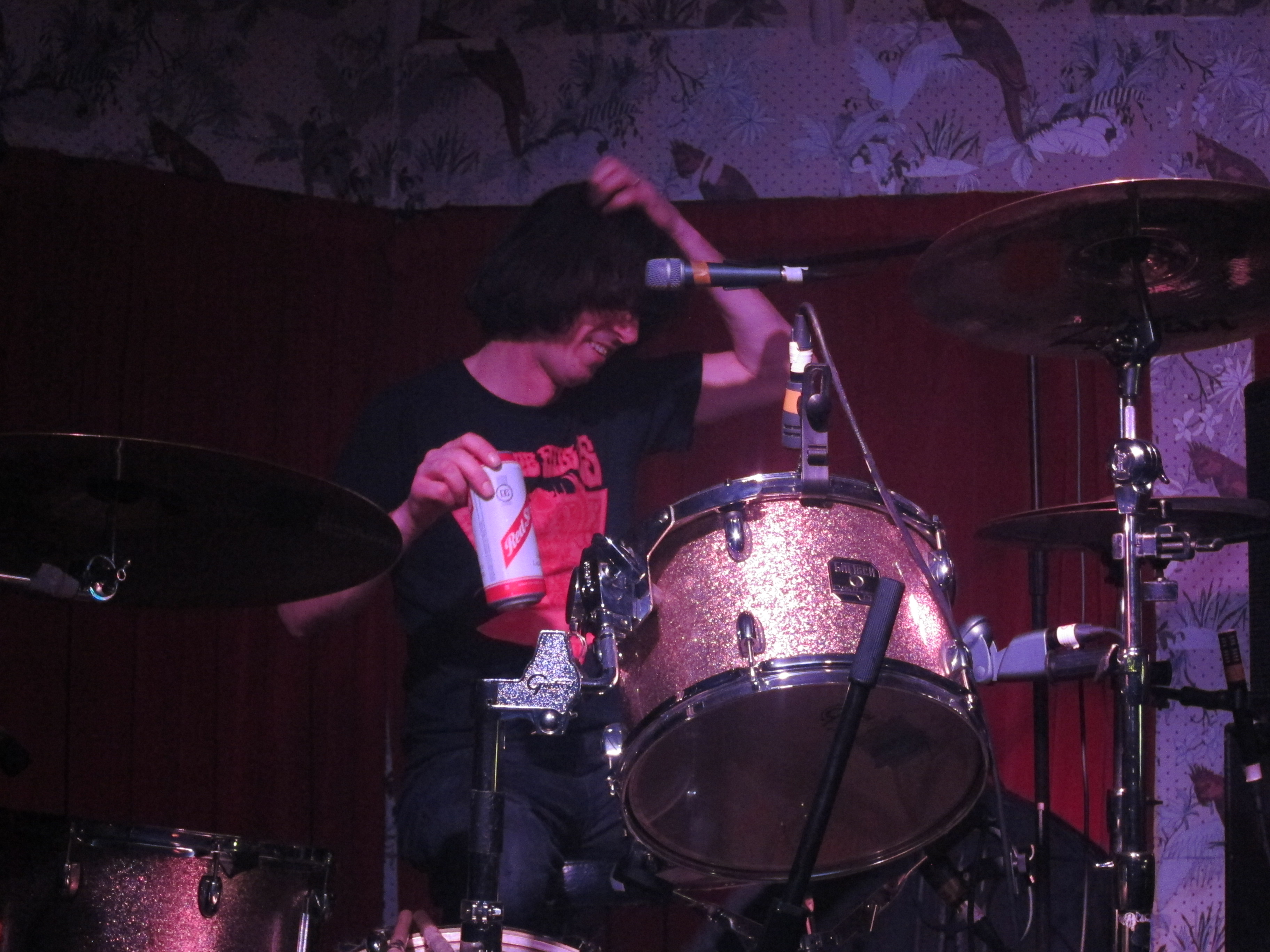 How's band life with a baby now?
Holly: It's brilliant. We can't complain at all because we want to do a band and we want to have a baby and we think that you shouldn't have to do what society tells you to do. Society tells you what you can do and what you can't do and I think that's a load of s***. You can do what feels right for you so we make it work.

David: Yeah, he just changed the balance from staying up really late to getting up really early. So you still feel as rough but you've just done it the opposite way around.

Holly: You don't have as much booze so you don't feel as rough, it's just from lack of sleep and stuff.


You seem to be proud of you hometown of Lancaster, featuring it in 'Goofin Around (In Lancaster)'from your latest album.
Holly: Not particularly about Lancaster, but I like to represent a community and where you're from. I think it's important to us to say where we're from as that's just part of us.

David: It's always Manchester or London and people wanna say they're from there rather than saying where they're actually from. There's no shame in it.

Going from your music and videos, I can't imagine you having a quiet night in. What's your ideal night in like?
David: There's gotta be wine involved. At the moment we like The Apprentice.
Holly: But we got into Hunted on Channel 4, that's about when you're a fugitive and you have to flee.
David: Holly really likes reality TV, like obscure stuff.

Holly: Well, because we've got the baby now, we do just sit in and watch chat shows and drink wine!


What advice do you have for upcoming bands and artists?
David: Just stick with it, just do what you you're doing and don't get affected by what you think you should do. Don't do what you think you should do, just do what you need to do.
Holly: Don't jump through hoops just to please people. Be who you are! And it will work out or it won't work out, but at least you've been true to yourself.
---
Tags
the lovely eggs interview, this is our nowhere, egg records, diy unsigned self released bands artists, unsigned emerging band artist advice