Quite Great To Produce Tips Blog from Artist Feedback
Blog by Louise Dodgson under Media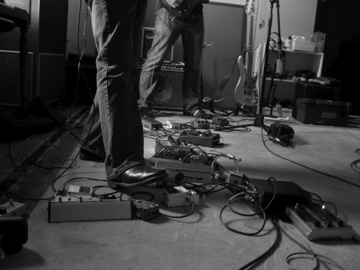 Quite Great and it's imprint Decade work with a variety of artists, from rock bands right through to classical singers. Quite Great can help to develop artists' in a variety of ways, from working on their musical style, public image as well producing graphics & imagery that represent the artists in the best possible way. Quite Great can also link artists with producers from their team to help on remixes right through to album production projects.
Pete Bassett, Quite Great MD says "Every day we are thinking of ways to generate interesting ways to excite the media and introduce our bands to radio , press and online. We just to know more about the reality of being a developing artist, musician or band."

And Quite Great would like to know more about your music and the efforts you go to in order to get noticed. In fact as Pete says "Issues like this are vital and intriguing to a team like ours - we do this every day and just want to find more ways to help promote emerging bands and artists!"
So, here's Quite Great's call-out to all bands and artists, simply contact the team via
their website
and give your feedback regarding the media you value - online, print & broadcast – (and why!) and also some of the venues across the country you like to play. Then sit back and watch out for Quite Great's video blog and who knows, it may even feature your feedback!
---
Tags
quite great, unsigned bands, unsigned artists, music business, music industry