The real world of the band manager
Blog by Louise Dodgson under Artist Managers, Music Training & Careers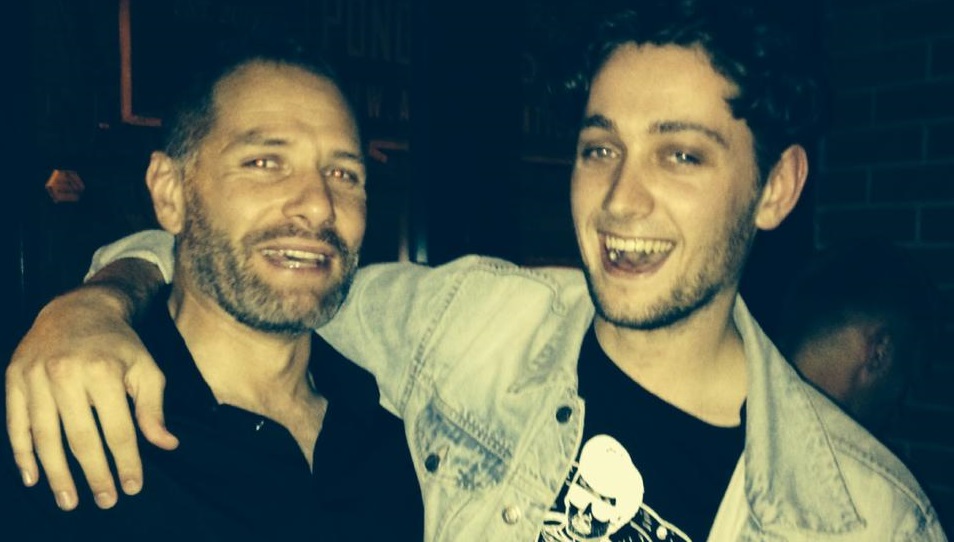 Getting into artist management can be a daunting area if you have little or no experience of the music industry. But it is far from impossible so don't be deterred! We meet a couple of hands-on band managers who split their time between full time jobs and the busy pursuits of managing blossoming music careers. Rob Eaglesham, manager of Leeds band Marsicans and Deb Highfield who manages Brighton based trio Flash Bang Band, tell us how they juggle their time, tasks and finances, and what makes it all worthwhile.


Rob Eaglesham, manager of Marsicans



How did you start managing Marsicans?


Five or six years ago, I was managing a band called Kinch whose guitarist is the cousin of Marsicans' lead singer, James. So I'd been going to their gigs on and off for a few years already when James popped round and played some new recordings which I thought were a bit special. I offered some advice about putting them out and, over the course of six months or so, that gradually evolved into a situation where I found myself managing them. Those tracks turned into The Chivalry EP which we put out last year.


Do you have any previous music industry experience?


Everyone has to start somewhere so I don't think you need a vast amount of knowledge to start with - just a drive to learn as you go along. When I first started, my main music experience was being in a cheesy wedding band. My actual industry experience was nil but organising a 9-piece function band had taught me some things about dealing with people in a music context (bandmates, bookers, punters) and promoting gigs for that band made me realise it's possible to make things happen yourself. So I think self-motivation is probably much more important than experience to start with.


Are you involved on a creative level?


I find it very rewarding to be around talented people as projects take shape and enjoy being at rehearsals, gigs and recording sessions. I'm also the type of person who always has an opinion! With new material, I try not to wade in too early on because you don't want to stifle creativity, but I think a neutral and fresh pair of ears can be a very useful addition to the process further down the line.


What are the most important factors to making your relationship with the band work?


You've got to love the music and get on with the people as starting point. I can't imagine working with anyone I didn't like, respect or trust but you don't always have the luxury of knowing people very well upfront. I don't think manager and band need to be best friends necessarily but it's a team effort and it won't work if people are pulling in different directions for whatever reason. You're probably going to be spending a lot of time together, especially when you're starting out, so it certainly helps if you enjoy each other's company and can a share a laugh.


How much of your time does managing a band take up?


At the moment it's taking up a lot of time but that's because we've got a release in a couple of months and there's plenty to do! Some weeks are quieter than others but the coming months might average out around 20-30 hours a week on band stuff, maybe more if there are a couple of out of town gigs.


What are the main tasks you undertake? How are things split between you & the band?


Everyone multitasks to some extent. We all chip in on the social media front. One of the lads books rehearsals, another one manages the band account. One of the lads has a great eye for visual stuff so sorts out the artwork and merch designs. I do more of the unseen "bandministration" stuff like gig booking, timelines for releases, sorting out photoshoots/videoshoots, recording sessions, mastering, CD duplication, distribution, transport, plus registering material with rights agencies, dealing with PR and press, and occasionally organise and promote our own shows. I often drive the band to gigs and look after the merch stall as well. One of my main roles is simply being constructively critical by feeding back on gigs and looking for areas where the band might be able to improve.




What's the biggest challenges in managing an act?




There are a lot of things to keep tabs on and sometimes it can feel like a bit of a juggling act. So I'd say the biggest challenge is keeping planning sufficiently far ahead to enable you to get everything done in time and to a standard you're happy with. In practice, it means looking 12 or 18 months ahead to wear the band want to be, planning 6 months ahead, doing stuff 3 or 4 months ahead and then trying to sort out all the stuff that you haven't prepared for adequately as and when it unexpectedly crops up.
How do you finance their development?


The band pay an equal amount into band kitty each month and I put in whatever I can afford to (I work full time outside of the band context). We occasionally promote our own gigs close to home and merch sales help to fund our gigs further afield. No-one takes money out of the band at the moment. Every penny is invested back into it. As such, we're very much open to offers of external funding from interested parties!


What have been the stand-out moments of working with Marsicans so far?


I feel strongly that the real highlights are yet to come but in the 12 months or so since I started working with Marsicans, we've managed to put out a quality EP on a shoestring which has opened doors for the band, led to some solid industry interest and got us support slots and collaborations with artists like the Pigeon Detectives (who only a few years ago Marsicans were covering in their set).
If I had to pick a highlight for me so far, it was watching them open for Embrace at the O2 Academy, Sheffield in December. We'd put a lot of time and effort into getting the live set right and it all came together beautifully that night on a big stage in front of a big crowd. It was a joy to watch and all the more satisfying knowing how much hard work on everyone's part had gone into getting to that stage. I think we'll look back on it as a milestone.


Any advice to offer to other music managers starting out?


Don't let lack of experience put you off approaching a band that excites you. If you feel drawn to getting involved, you don't have to present a band with a 24-page management contract upfront. Just ask them what their plans are, see if there are any areas you might be able to help out with and take it from there. It's easy to feel daunted when you start out doing anything for the first time but everyone starts off knowing nothing. Google is your friend!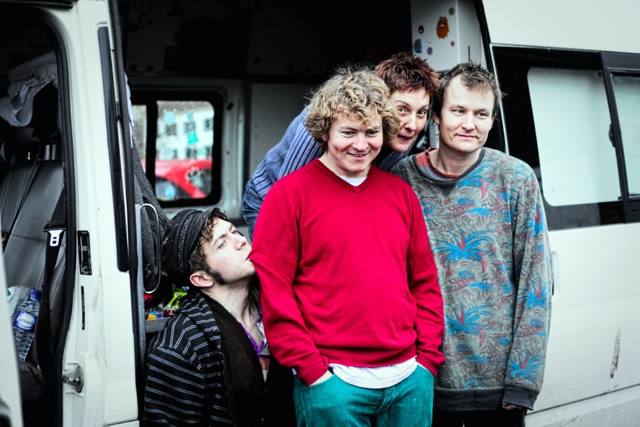 Deb Highfield, manager of Flash Bang Band




How did you start managing Flash Bang Band?


In 2012, I went to the Great Escape Festival as a delegate - I'd recently started managing a band for the first time and thought it would be a good way to learn more about what I was doing (which it was). Andy (from FBB) found my name on the delegates list and emailed me. They told me they were really DIY and needed some help but didn't necessarily want a 'real' manager. I told them I had hardly any experience and it wasn't my day job, but I was learning loads and really keen. I went down to Brighton for one of their shows and loved them. A few weeks later, we met at Gatwick airport and it started from there. I can't quite believe that was almost 3 years ago.
How much do you need to know about the music industry?


I had no industry experience but I'm used to managing creative people in my day job. I have a number of friends who are in bands and I go to a lot of gigs, so I had people to ask - and I'm pretty good at asking when I need to. I like learning. I've been to a number of industry events (including SxSW) and I joined the MMF (Music Managers Forum) and did their training course which was incredibly helpful.
You need to know a bit about the industry, but there are plenty of people who can help you with that. If you're passionate about the band and about music in general, and if you're willing to research, listen and learn, the rest starts to fall in to place. The music industry has changed so much over the last decade that it's probably a good thing to come in from fresh. I know a lot of other DIY/spare time managers and we all have a really good relationship with our bands, and we help and support each other.


So you manage them part time and juggle with other work?


Very much in my spare time. I'm lucky that the people I work with are interested in what I do, but the band is an evening/weekend thing. I'm self-employed, so in theory I can take time off when I need to, but that doesn't always work in practice.


Are you involved on a creative level?


Not musically, no. I have an opinion, of course, but I don't necessarily expect them to take notice of it! FBB are really together musically and I like what they do, so it's not really an issue for us. They have a song with the working title 'The One Deb Hates' - I really like it now though…
My day job is in design, advertising and marketing, so I understand all of those areas, and I have a really cool designer friend called Adam who does most of our design work for us, so I manage that. The band members are all very creative in different ways and between us we have most things covered.
What do you think are the most important factors to making your relationship with the band work?


Honesty is very important for me. If I'm not sure about something I say so, and then tell them I'll try and find out, which usually I do, and if I don't then I just say so. Patience and learning how to deal with the band as a whole, and with each member individually, is key. We have a great working relationship and we've also become good friends which I think makes the working relationship even easier. The flip-side is that there are times when I have to do things that are in the interest of the 'band', that might not go down so well individually.




How much of your time does managing a band take up?


More than I thought it would. FBB are releasing a single on vinyl next month and I've been organising the recording, pressing, printing, PR and everything - something I've not done before and I've been surprised by how much head-space it took up. They've just started a UK tour and have an EU one coming up in March, and even though Andy did pretty much all the booking, there is still a lot of admin involved. Then there's PRS, PPL, merch, mailing list and mailouts, book-keeping and plenty of other things too. At some point we'll be able to hand some of those things to other people, but for now it's great to be involved with it all.
So you're able to split tasks/roles with band members?


We naturally split the roles between us all. I do most of the admin, finances, paperwork, ordering merch, bigger picture planning and stuff like that. I do some gig bookings but Andy does loads. I admin our mailing list and send the campaigns out, but Andy writes the words. I keep all the band's social media sites up-to-date visually and information-ally, but the band all post what they want - I generally only post when they can't. I've been looking at various grant options, submitting for festivals and I try and sort things like Spotify and Deezer too. Rob does all the band videos and some super photography and Rod makes amazing things (you should see the awesome merch case/table he's just made!)
What are the biggest challenges in managing an act?


Keeping up with the beer drinking and staying awake when I go on tour with them. Seriously though, the industry can be quite frustrating. There are loads of brilliant bands that not enough people know about and lots that are perhaps not so good that get a huge amount of coverage. FBB are really realistic but I know some bands are hoping they may get that elusive huge advance that will change their life. If I can help FBB get to a place where they can earn a reasonable living as a band, I will be really happy. Anything beyond that will be a bonus.


How do you finance their development?


I look after the band account and try to get the right balance between earnings and good PR opportunities. I pay up-front for things like merch and recordings and they pay me back once there is enough in the account. I bought them a van for touring (a couple of days before they left for their November 2013 EU tour - cutting it fine!) and I've invested some money in the recording/PR for the next single. If there was a pay-for event that I felt was a really good opportunity, I'd pay for it.
What are your highlights of working with Flash Bang Band so far?


That's tough because there are so many! There are loads of little things (like driving the van to Brighton for the first time, an apple rolling across the dashboard on the way back from Y-Not, the last meeting we had which was brilliantly productive), then there's the two EU tours which were amazing, and the four days we spent in Kent last summer that were huge fun.
Spooky Action At A Distance is the single due next month, that's been my project and I've really enjoyed working on that. We have a lot going on at the moment all of which I think could raise the band's profile - and that would make me feel amazingly proud.
If I had to pin-point something, I think it would be how well we work together, as a band and also as a group of people. Outside of the band stuff, we've done loads of other things together too - for instance, as 'Earworm Events' we hosted some shows for Alternative Escape in Brighton last year and we're doing it again this year.



Any tips y


ou'd offer to other music managers starting out?





Be realistic, with yourself and your bands. Have fun. And a three-piece is a lot easier to look after than a five!
---
Tags
artist manager, band manager, artist management, music manager, music management, band management, music careers, artist development