Fly On The Wall: Recording of Delta Mainline's latest album
Blog by Louise Dodgson under Artist Managers, Recording & Production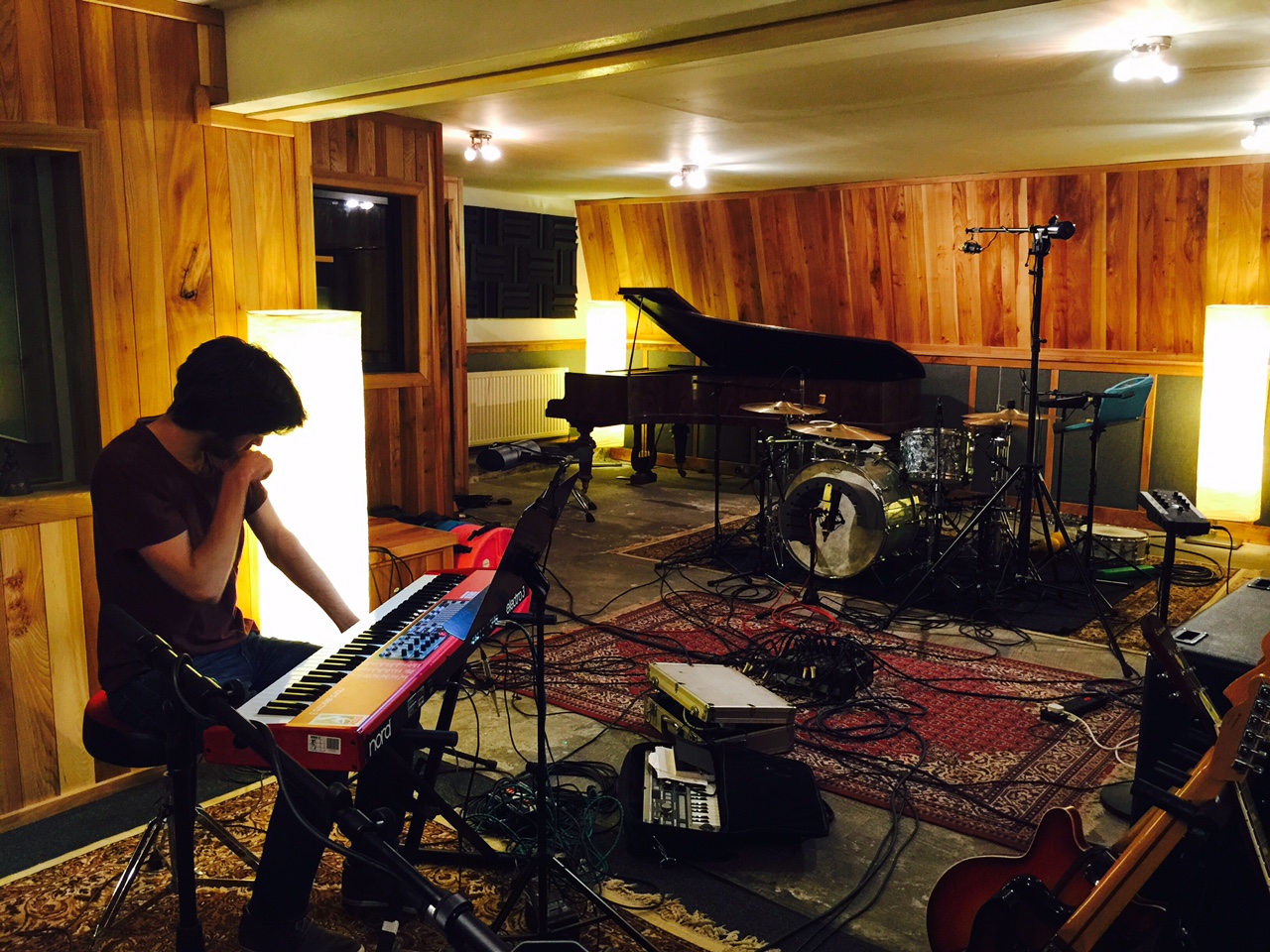 A few weeks ago, Delta Mainline spent some time at Chamber Studios in Edinburgh to record their second album. A completely self-funded project, we were keen to hear how they utilised their studio time and the band have very kindly shared their studio experience by keeping a rather entertaining daily diary. But first we ask the band a few questions about how they chose the studio for them and prepared for their 7 day recording session.
So, what factors did you take into consideration when picking a studio for your latest recording?
We wanted somewhere that would give us the option of tracking live. Due to time constraints the last album was tracked one instrument at a time, which, in my opinion, can sap a lot of the spontaneity and magic out of recordings. Chamber Studio gives us the option of tracking live if we want to, plus the fact that it's in Edinburgh will help us relax a bit more which is essential. We were commuting daily through to Glasgow last time (over an hour each way) where the prospect of a long drive home at the end of a hard day would weigh on your mind and affect performances.
It's a new set of songs so we wanted to move on and experience a different environment. Chamber is in a basement so we might end up going a little mad being cooped up underground - if that makes for an interesting sounding record, then even better.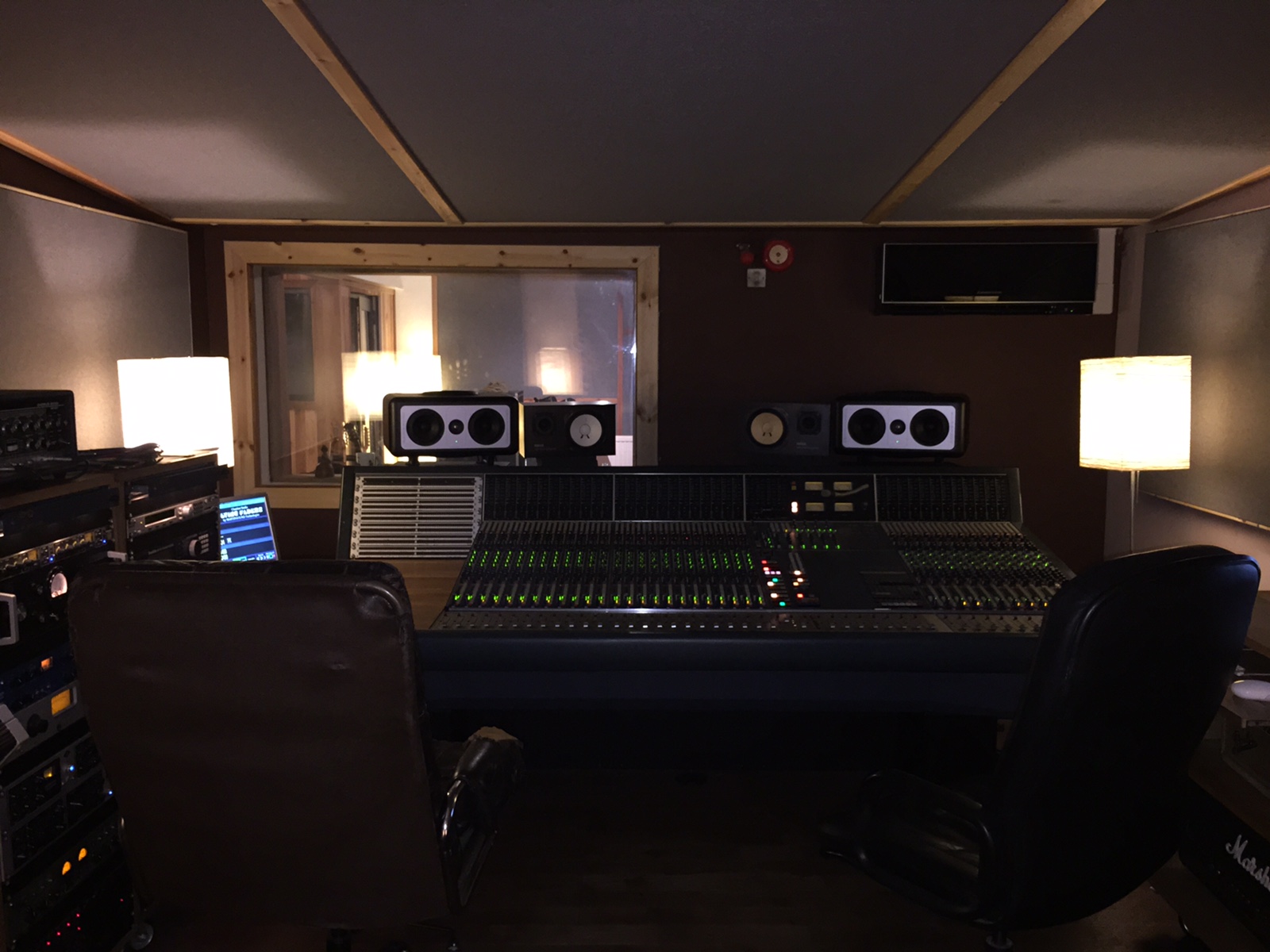 What preparation did you do before entering the studio?
After our little Autumn tour we scheduled in a solid 6 weeks of rehearsals in to arrange and tighten up the songs.
How have you funded your time spent in the studio & the recording?
It's all self-funded. We've always done things this way and for good reason; we own our recordings 100%. You see a lot of bands these days signed to so-called independent labels that put in no money, yet somehow take anything up to 50% out. Absolutely ridiculous, yet musicians get all starry-eyed and fall for it.
There are plenty of us in the band, so delegating jobs amongst band members means we can manage fine by ourselves. Our self-released debut album got a ton of great reviews from nationals (Uncut, Q, Artrocker etc.) and radio play from the likes of 6Music and XFM - all without the help of a label.
Did you have any kind of plan in place to make sure you got the most out of your studio time?
We took the brave step of banning alcohol (well, until near the end of the day anyway). We also just really wanted to create a relaxed atmosphere where no-one's looking at the clock or fretting about takes. We also planned a couple of late night sessions - not many people feel creative at 10am.

DIARY
Day 1: The day starts at 9am as we all meet up at our practice room. After mountains of gear are lugged down 3 flights of stairs and into the waiting van and car, we cram ourselves in and make the drive across Edinburgh to Chamber Studio.
After coffee is distributed (studios are obsessed with coffee!) everyone sets up in the stunning newly-refurbished live room. We manage to get the foundations of 4 songs tracked throughout the rest of the day. Meanwhile, Idlewild drop off a load of their beautiful touring gear and welcome us to use whatever we want. Don't mind if we do, chaps!
The day ends with the crunch Scotland v Ireland Euro 2016 qualifier being streamed in the studio's lounge. Scotland win 1-0 after a wonder goal – cue the guys running around the studio in celebration whilst Verity (not interested in football) and the engineer Graeme (a rugby fan) roll their eyes in the control room.
Day 2: A more relaxed 11am start today sees us launch straight into 4 more tracks. We've deliberately left the longer and more complex songs until today, recognising that it might require a few more takes than usual to capture the 'one'. We end up nailing them all in surprising time. We're talking about a band that once took two years to record a 4-track EP after all…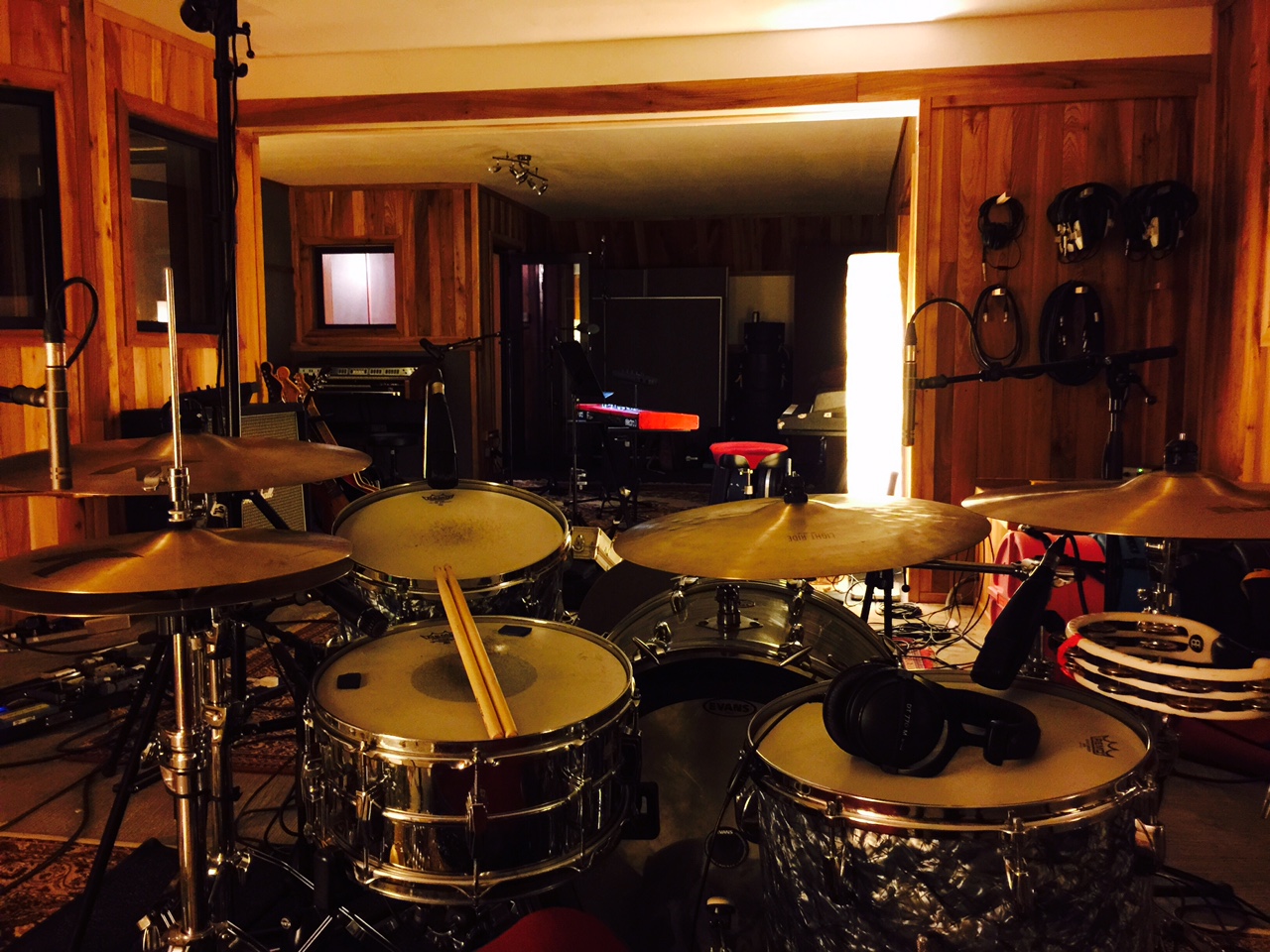 With the drums down and sounding great (Chamber is renowned in Scotland and beyond for its drum sound), it's time for keys. While Verity cracks on with piano, organ, Farfisa and Mellotron parts, the pool tournament kicks off in earnest. Cue (pun intended, thank you!) obligatory tantrums and sulking.
Day 3: We start even later today (a pattern starting to emerge here, though it is a Sunday) and begin by finishing off the keys overdubs. Well, for now at least. It's onto guitars next and, with virtually £100k-worth of guitars and beautiful amps lying about, we're like kids in a sweet shop. Willie, sitting on the couch, resembles some kind of spoilt dictator, as he demands luxury guitars galore: "Pass me the '61 Jaguar! No, that's not quite the sound I want… Can someone get my '52 reissue Tele? Hmmm pass that Gibson 335, would you?" We cap off the day with a well-earned Chinese takeaway.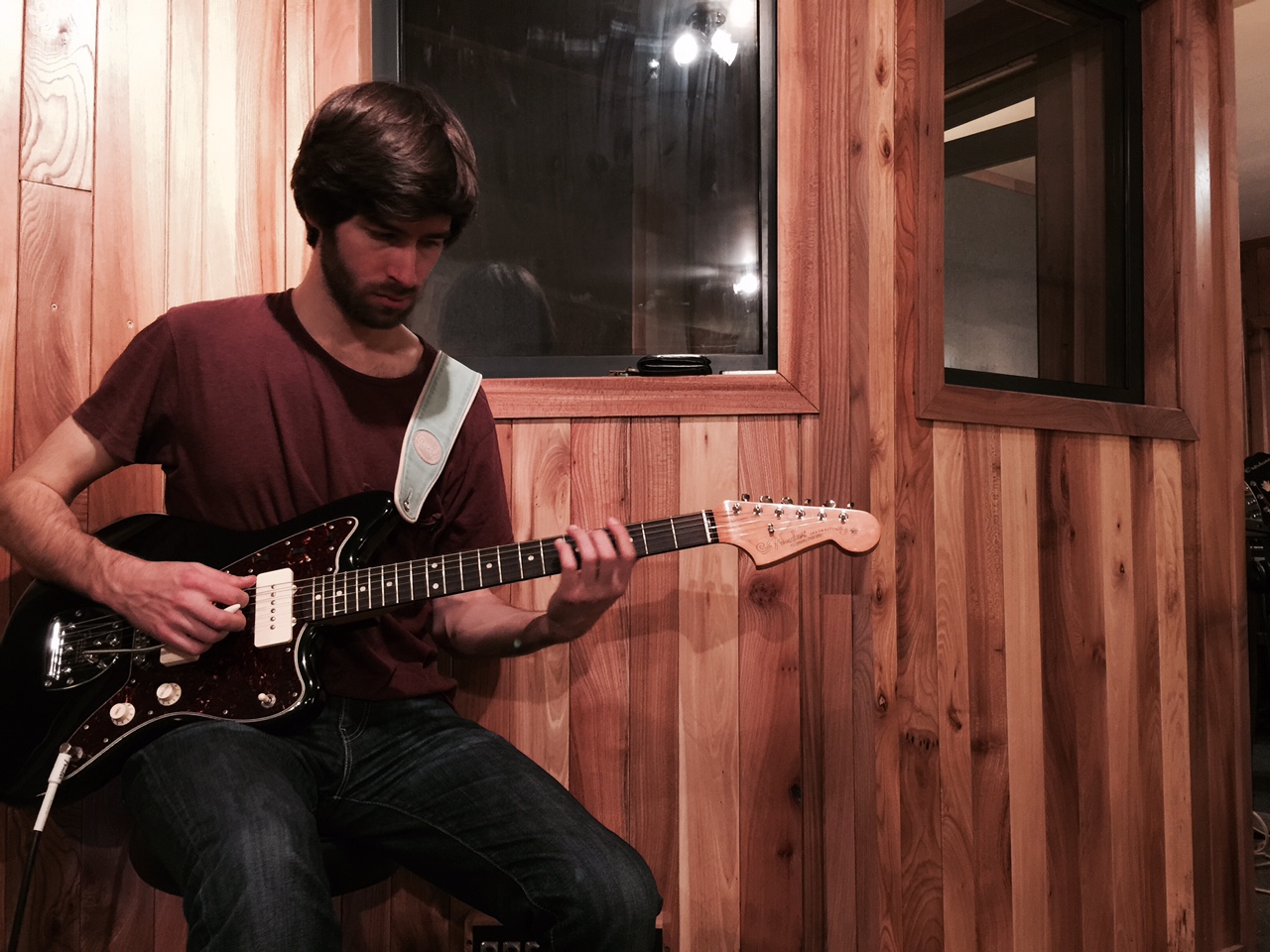 Day 4: We launch straight into more guitars (there are 3 of us guitarists after all) including some slide parts. Gav has been putting off recording his bass parts, but expertly nails 2 garagey numbers in quick succession.
With only guitarists in today and the more 'straight' parts already recorded, we launch into some experimental guitar sounds. After playing with analog delays and about 40 other effects pedals for a couple of hours, I have to reluctantly slope off at 5pm to teach a few guitar lessons. Today marks the end of 4 days on the trot in the studio, with a 3 day gap before we start things up again. It's been a great start: we feel completely at home at Chamber and things are moving at a good pace.
Day 5: A much later start today at 2:30pm. I've borrowed a lovely sitar from a friend who collects them (he has about 30 and mine is rubbish), with the idea being to very subtly pad out a track that is built on a drone in D. It's worth trying these things.
It doesn't really work out; sitar and subtle don't go together. However, a much bigger problem is afoot: technical problems with the studio. Pro Tools is being glitchy, the Dolby unit is flashing red and the tape machine is not happy at all. Uh oh. We try the age-old trick of turning everything off and back on again. And guess what? It works. Phew.
With the studio fixed and the sitar experiment relegated to the bin, we launch back into what we know best: guitars, bass and effects. Being a Friday evening (and with plenty of drink flowing) things quickly get weird. Think violin bows on guitars, plucked piano strings, reversed keys, pitch shifters, harmonisers, ring modulators, more delays and guitars and pedals wherever you look.
We capture some amazing sounds (and some not-so-amazing ones too...) as the evening progresses. Our friends and their dog appear from somewhere and an impromptu jam starts in the lounge. Gav, usually frustrated on the bass, conjures the spirit of Joe Strummer and prowls around using a pool cue as a mic stand. We all head home late with sore heads. My bus (the last of the night) decides to terminate 3 miles from home. Joy.
Day 6: A midday start today, and time to get back to business after the nonsense of yesterday evening. Shaun and Verity are heavily involved as we record an acapella vocal section (for a 2 minute surf/garage number) that can only be described as utterly bombastic. Take a Beach Boys harmony, times it by 10, and that's what we're talking here. We end up with over 30 separate vocal tracks. This band doesn't do things by half!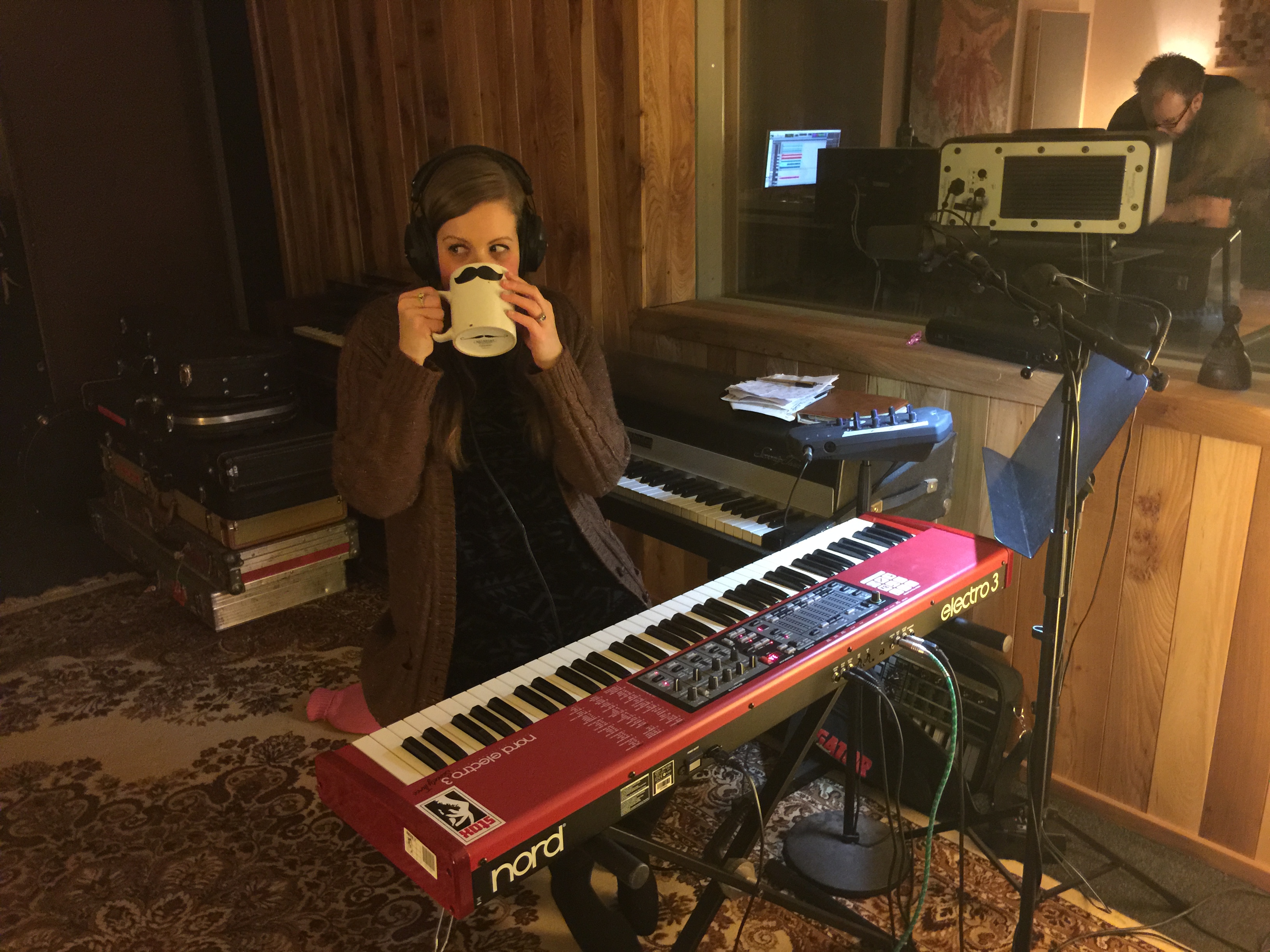 After some more bass and twinkly piano parts are added (on the studio's 150 year old grand piano, no less), I venture out after nightfall into the murky depths of Granton for some supplies. Granton, for those unfamiliar with the area, is like the Bronx of Edinburgh. Buckfast and a cheap Baileys knock-off (£4.30 for a large bottle - you just know it's going to be awful) are the best Lidl has to offer. Apart from a few looks, I make it back to the warmth and safety of our studio basement unscathed.
Things get experimental again, but this time in a more productive way. Verity plays a lovely Rhodes piano through a Roland Space Echo (which Graeme controls). I get to momentarily live out a fantasy of being a producer by taking charge of the Neve VR Legend desk while Graeme is in the live-room ("Shaun, make sure you get a picture!"). After recording some handclaps, choral vocals, sine wave bleeps and even my heartbeat, it's time to head home. A good day.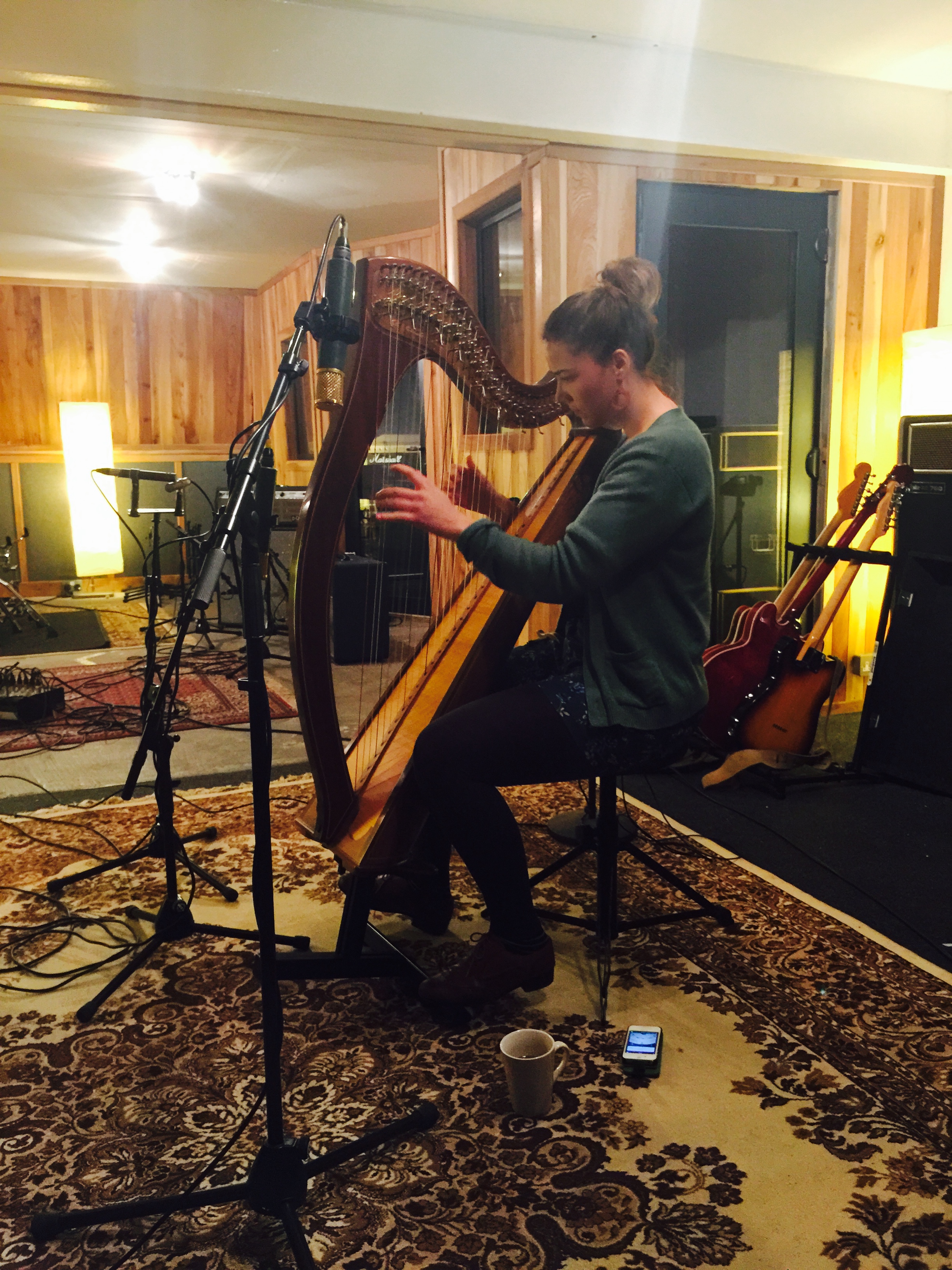 Day 7: Another midday start begins with a session player, Pippa Reid-Foster, laying down some glorious harp on a couple of tracks. The sessions next year will see us bring in many more players including gospel singers, brass, string quartets, fiddle players and more. We're heading to the fabled Castlesound Studios in January for this. I've also got a few pedal steel parts to add, while David has to get his vocals down.
We finish off this particular stint at Chamber, however, with some more bass, piano, organ and backing vocals before heading home. We heave all the gear into the van and cars (we've had roadies before but they never come back for more trips - I wonder why?) and leave Graeme to tidy up the tracks and enjoy some deserved peace and quiet.
It's been a very positive stint and album #2 is well on its way. Next stop London though, with a little jaunt to Abbey Road studios to finish off our single. Right now it's time for bed though.

You can also read Delta Mainline's blog following their trip to Abbey Road Studios to master their single.
---
Tags
delta mainline, recording studio, chamber studio, recording session, album recording, studio time