Day In The Life: Bob Allan, Artist Development, Generator
Blog by Louise Dodgson under Artist Managers, Finance, Law & Music Business, Music Training & Careers, Selling & Distributing Your Music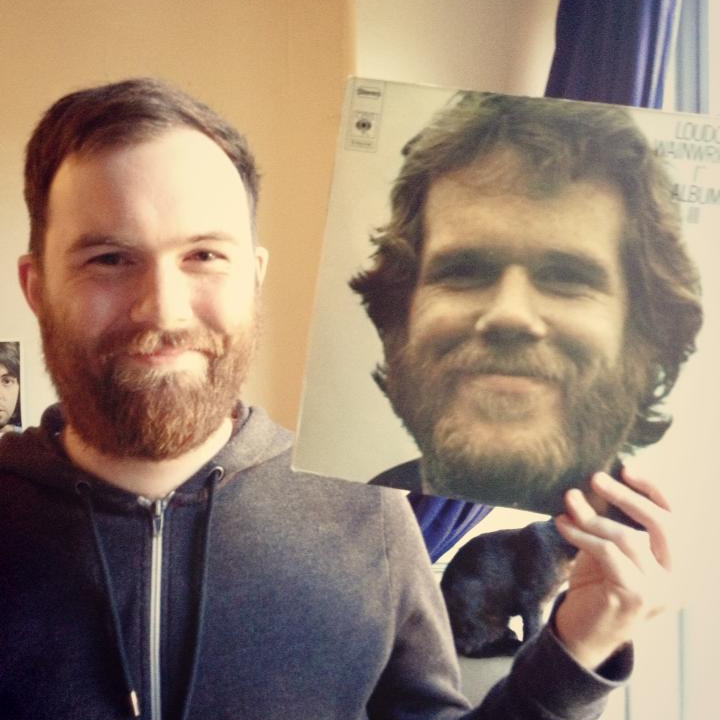 It's been a little while since we've brought you a Day In The Life blog, but let's kick things back into action by hearing from Bob Allan, part of team Generator, a Music Development Agency based in the North East who provide business support to both the music industry and the wider, commercial and creative, digital industries. Bob works on their Artist Development Programme so let's see what unfolds during his typical day...
8:00am
– It's a Wednesday, I'm up fairly early. I head to the East End Pool for a swim before a sunny stroll down to our office above The Cluny in Ouseburn Valley. It's a great area to be based with plenty of venues (which we use for our annual Evolution Emerging event), galleries, an independent cinema, studios, a city farm and loads of good bars. I'm greeted by a giant plastic giraffe as I walk past the farm and head upstairs to the office. Most of my colleagues are in and the brilliant sounds of St Vincent are on BBC 6 Music. There is the odd occasion when my colleague Marty is in early and has some classical music on, sometimes a bit of jazz. Those days are quite different, I can't tell if it makes me more productive or not.
10:00am
– I grab a cup of tea and scan through a few music blogs/Twitter feed before rewriting my jobs list for the day. We run a wide range of programmes at Generator so I need to prioritse tasks and get stuff right in my head. A cup of tea and writing a list is the best way to do this. The first job is to upload today's new music tip to our blog The Tipping Point so we can include it in our fortnightly mailout. The blog was set up to find new UK artists to work with on our Artist Development programme, I enjoy chatting to bloggers, DJs and promoters who are passionate about new music and sending us tracks they're enjoying. We blog about the best tips, feature our favourites in the mailout and then approach artists or managers to work with on a release. So far we've worked with Eliza & The Bear, Azekel, Fé, Blessa and The Lake Poets.
Once the tip is uploaded I head over to MailChimp and select my top 5 tips for the round-up which is sent to thousands of industry contacts and new music fans. I discuss an eye-catching title with the rest of the team which nearly always involves a pun and send a test out for everyone to cast their pedantic eyes over.
11:00am – Once the mailout has been proofread I time it for 6pm and consult my 'To Do' list. Rough Trade have requested more stock for the Blessa EP we released so I post out some 10" vinyl. We've also just announced our first Tipping Point show in London and the Azekel single is getting some nice airplay on the BBC 6 Music playlist so I spread the word on Twitter. We've had some more music sent in from our trusty tippers so I stick my headphones in and listen to some more great new music.
12:5pm – I reply to a few emails from North East artists looking to book advice sessions as well as general emails around the organisation of some of our upcoming events. I then catch up with our partners and promoters on the Mapped Out programme, this involves the booking of tours for emerging artists across England where each region has an established and a developing promoter. In the smaller towns we are looking to build audiences for new music as well as run masterclasses for promoters and give them job shadow opportunities. I discuss the previous tour with some of them and start looking towards the next one later in the year.
1:00pm - Lunch! I tweet while I eat, check my news feed for any music recommendations or interesting articles as well as checking the likes of CMU, Music Week and Record of the Day and more music blogs.
1:30pm – Generator also run courses for young musicians, producers, vocalists and DJs in the North East of England, one project is based in County Durham where we deliver songwriting courses and industry masterclasses. We have a couple coming up this month so I prepare a bit of paperwork and concentrate on finalising the content and booking guests.
3:00pm – We have a meeting for our upcoming Music Futures conference, sitting down as a team to discuss content for panels and roundtables as well suitable speakers. We have a strong reputation for bringing high-calibre guests to the region and the conference has gone from strength to strength to become one of the leading industry events in the UK.
4:00pm – It's a busy month and we also have a DIY Releases and Digital Marketing masterclass in the next couple of weeks. I liaise with guests and prepare some notes for part of the session I'll be delivering. These events are ideal for DIY artists and music businesses looking to promote their music in the ever changing digital landscape of the music industry. We've had quite a few sign ups so it looks like another couple of fully booked events.
5:00pm – I meet with an artist who has some new material ready. I give them advice on release strategies and send them on their way with a plan for their music. This is one of the most rewarding parts of the job; I enjoy helping North East artists with getting their music out there and giving advice on anything from rights and royalties to funding and the best ways to get their music heard. It's a great way to round off a busy day.
6:00pm – I walk up Stepney Bank to the practice room for a rehearsal with Lanterns On The Lake. We run through the set in preparation for some summer festival shows and drink some leftover rider. After a couple of hours I walk back home through Ouseburn Valley. I get in and switch the news on while I make some food, one final check of emails and then I rest my eyes and ears.
---
Tags
generator, bob allan, artist development, music development agency, music business, music industry, music industry career