Make the most of your studio time - Part 2
Blog by Louise Dodgson under Recording & Production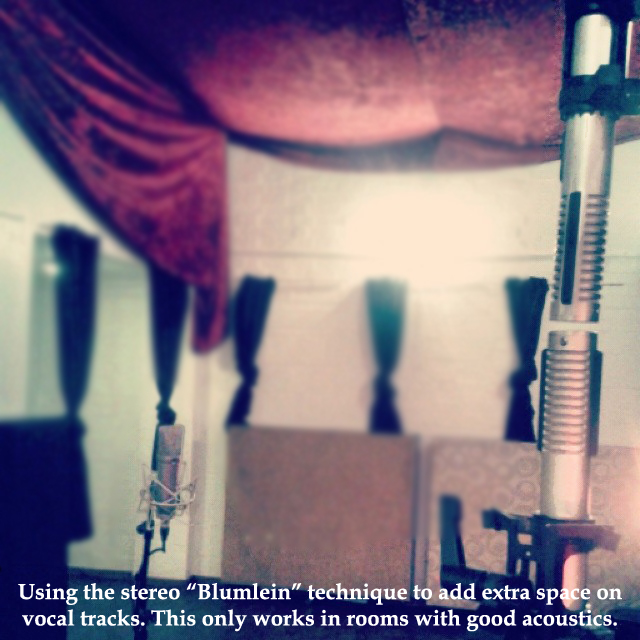 We return with Part 2 of the blog kindly contributed by Mark and Dave of Rofl Audio giving you the lowdown on getting the most out of your studio time. If you missed the first part covering pre-production, tracking, and weighing up the advantage and disadvantages of various recording options, then read Part 1 of the blog here.

MIXING
One of the major pitfalls bands make when booking their studio time is underestimating how much time is required to mix. The last thing you want to do is spend a week recording and getting the perfect takes only to hamstring the mix engineer by not allowing enough time to make it sound good. Mixing can be just as important as the recording process in making a professional sounding recording and the amount of time spent on this part should reflect this.
Don't forget, things such as large amounts of quantising or heavy editing of vocal/guitar parts, or vocal tuning can also swallow up your studio time so be sure to be realistic with what you want to achieve.
There are two extremes of the scale that are worth talking about here when considering your approach with the mix. Either you can trust in the mix engineer's ability to mix the project or you can direct the engineer as a band and tell them exactly what you want. There are advantages and disadvantages to both approaches.
Leaving the Mix Engineer: The process can be completed quickly and if left in good hands will usually come back at a good standard. It will be mixed from an outsider's point of view and will more than likely reflect what listeners and labels are listening for. However, unless you have worked with him before or know him well, he will not necessarily know what it is that you are looking for and you could risk coming out with an end product that is not what you expected. If the mix does end up going in a different direction to what you had planned it can often take longer to rescue it, especially if the dialogue with the band is being done remotely.
Working hands on with Mix Engineer: The engineer will always have an up to date idea of where you want him to go with the mix. Constant feedback is useful. Any little tweak or change can be fixed immediately without taking up extra time. The phrase 'too many cooks' can come into play here, especially if the band is not all in agreement. Each band member will naturally be listening to their parts in the song and can often lead to going round in circles constantly turning things up or down.
The perfect compromise between these approaches will be for the band to leave all the decision making to their producer who can make final decisions on the bands behalf. Especially if the band or artist has no real experience of the mixing process it can often be the case that trusting in the engineers and producers will result in a much better product. The artist/band can then be involved in the final stage to offer their opinion on tweaks or changes. Be prepared to trust the engineer do his work but discuss any decisions constructively along the way. Mixing can be a time consuming and tedious process and more often than not can take several sessions over a period of weeks before you get the best possible mix where everyone is happy. Allowing yourself rest days or chance for your ears to recover during this process is more often than not a good idea.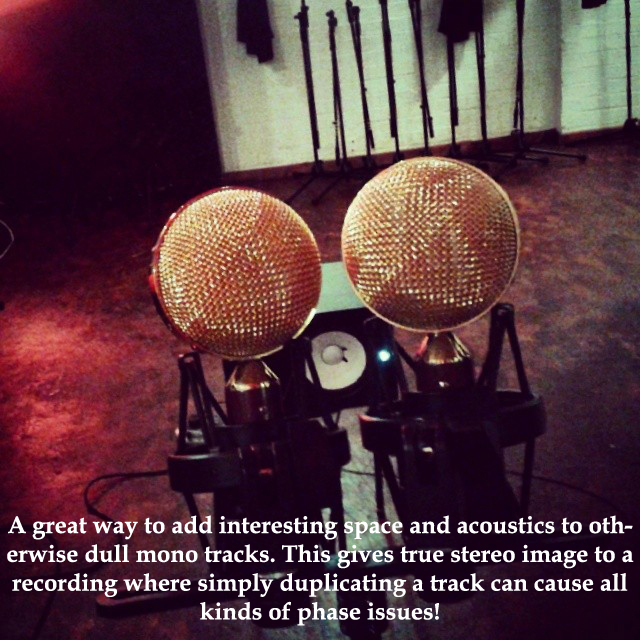 MASTERING
Mastering seems to be one of the most misused phrases by newcomers to the industry. Mastering is the process of taking the perfect mix and finalising it to a broadcast standard that is expected by record labels, radio stations, music execs and listeners at home. Simply making your mix louder is not mastering.
Ideally mastering should always be done by someone who is new to the process i.e. someone who hasn't been involved in the writing, recording or mixing of the music up to now. The new pair of ears is the most important factor here. This is because the mastering engineer will be able to objectively use his ears and equipment in a controlled environment to remove any mistakes and highlight the 'sparkle' in an already brilliant mix. A part of the process is making the music louder, to what degree is often defined by the genre and the final listener. Another part of the process is making every track on an album sound like they belong to each other, much like chapters in a book as opposed to a collection of songs that don't sound like they belong together. The mastering engineer will also be responsible for any fadeouts and crossfades between songs on the album along with stamping any metadata into the music making it ready for distribution.
Mastering engineers will have a particular set of equipment in a particular environment that they know inside out, unlike mix engineers who will often work between different studios and be expected to adapt between systems. Be aware that mastering engineers aren't there to fix a bad mix. While they can make a great mix sound amazing they cannot 'polish a turd'. It is always a good idea to send your mastering engineer a list of requirements including reference tracks that you want it to sound similar to.
WHAT TO DO IF YOU'RE NOT HAPPY WITH THE FINAL PRODUCT
Speak to the studio. Most studios will be happy to keep working on your mixes until you are 100% happy. Identify whether it is a problem with performance (wrong notes), recording technique (too much bleed), mixing (something is getting lost in the mix) or mastering (everything sounds squashed and lost its dynamics). Once you have identified this, you will be able to constructively go back into the studio and perfect your song. Whether or not the studio will bill you for the extra work will depend on the nature of the issue. Performance errors, rushed mixing due to running out of time or budget or decisions that you have changed your mind on will be down to the studios discretion but be prepared to pay for the extra work. If the issues are down to the fault of the studio or the engineer then be sure to discuss this with the studio as they will more than likely want to remedy any problems. Just remember the worst thing to do is to run to another studio badmouthing the other one without attempting to remedy the situation as both parties will end up out of pocket. The studios are in the business of creating the best out of your music so it is in their interest to ensure you are happy with your product and that your music is the best it can be.
East Midlands recording studio Rofl Audio offer recording and mixing services, as well as voiceover, TV and radio services, helping everyone from aspiring musicians, seasoned professionals, voiceover artists or businesses needing audio services. Their 3 dedicated, fully isolated, purpose-built recording studios are fully staffed and equipped with the industry standard Pro Tools 10 HD, and they have the experience, skills and tools to surpass the requirements of any project, large or small.
---
Tags
rofl audio, recording studio, recording facilities, studio time, pre-production, home recording, studio recording, tracking, click track, overdubbing, programming, mixing, mastering