Top tips for the DIY musician from The Great Escape - Part 1
Blog by Louise Dodgson under Artist Managers, Creative & Branding, Finance, Law & Music Business, Live, Media, Music Publishing, Music Training & Careers, Record Labels, Selling & Distributing Your Music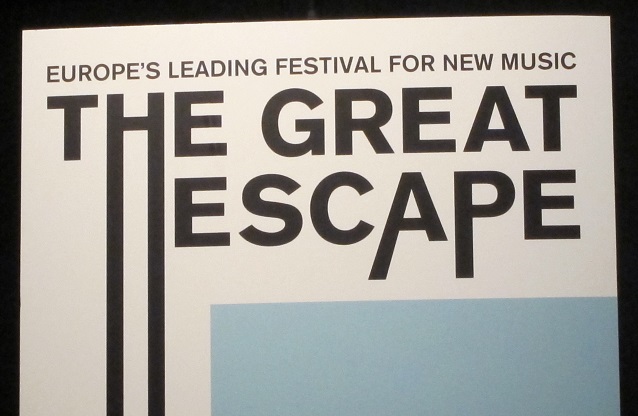 Just over a week ago, in the name of grassroots bands & artists everywhere, we made the trip to Brighton to check out what was happening at the UK's most prominent music industry conference and, of course, we wouldn't be doing our duty if we didn't report back on the insightful and interesting panels and discussions we attended whilst we were there. Saturday was TGE:DIY, a strand of the conference programmed specifically with independent artists and aspiring managers in mind, and we picked up many a tasty morsel of expert advice which we'll share with you now in this here blog. So without further ado, let's get cracking with the first discussion of the day…

Making Money From Music
Hosted by CMU's Chris Cooke, the purpose of this session was to investigate the ways in which revenue can be generated from your music, not necessarily to become a mega star in the making, but more realistically to quit your day job and sustain yourself as a full time artist. The 3 main areas identified that can be tapped into for earning money are your Intellectual Property, Live Performance and your Fanbase.
Intellectual Property covers everything you've created, from your lyrics and compositions to sound recordings, band name, logos and imagery. Revenue can be generated from the automatic copyright in creating music and, as the rightsholder, only you have exclusive rights to making copies of a song, performing it in public or making an adaptation such as a remix. Registering with collection agencies such as PRS For Music and PPL will ensure you receive royalties where they're due.
Do take extra precaution when working with 3rd parties to create music such as recording studios or producers – for instance if you have been offered free studio time, make sure you get something in writing. If a track recorded during that session does eventually go on to make money, a studio owner could dispute that they own the copyright as they weren't paid for the session at the time, and therefore be entitled to revenues from the track. It's always worth making sure you get some form of agreement written down beforehand. Similarly, when working with photographers and designers, typically they own the copyright to the imagery they create, so it is essential you put something in writing with regards to usage of the end product such as photos, t-shirts and other merch, so everyone knows their rights.
Onto Live Performance as a revenue stream, and although bands and artists typically need to be reasonably high up the hierarchy (let's say playing venues the size of Shepherd's Bush Empire) to realistically sustain a career from gigging, there is still money to be made. Again, make sure you are registered with the likes of PRS For Music or Sentric Music, as you are entitled to revenue for public performance and as long as you report back to them about what gigs you've been playing, they will collect what is due to you. Slots at festivals, even if you're playing to nobody at midday, can still generate a decent bit of money if you're on a decent stage.
Finally, the fan relationship is where the majority of emerging bands and artists will make most of their money so your fanbase and interaction with them is key. With the rise of the digital age, it has become far easier to know who your fans are, where they're based and to connect with them. Which leads us neatly into the next discussion of the day…

Building & Capturing Your Fanbase
Featuring speakers from Music Glue and Absolute Marketing, this panel was all about monetising your fan relationship and expanding your fanbase. A decent sized fanbase with individuals who are happy to spend about £30-£40 per month can be a valid business. Social media platforms are ideal for building your fanbase but it is not essential to have presence on every single one. Find a few that suit your band best and just concentrate on those, rather than spreading yourself too thinly. A motto picked up from a marketing panel earlier on at The Great Escape was 'Content is King, but Consistency is Queen' and this rings true for your social media activity.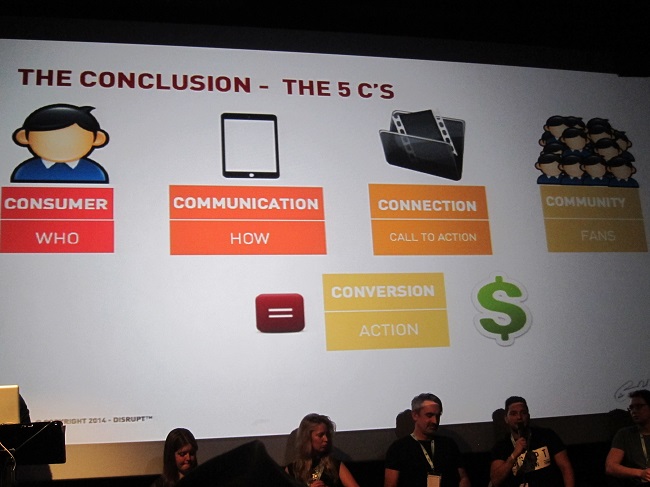 Whilst it's essential to keep generating content to share across your social networking outlets, it doesn't all have to be about you and your music. Chat about influences and other music that you like, share playlists or videos. Tune into the strengths of your band members when utilising the web; perhaps a witty member of the band will be best suited to sending out some engaging tweets, and perhaps a more creative member would be perfect at making video content. However, the point was strongly made that if social media does not come naturally to you or you feel you have nothing to talk about, then it's probably best to wait until you're ready. Sparse profiles and old posts and tweets probably do you less favours than if there was nothing there at all, so put some thought into the content and time it will take before you over-commit.

You need your own website!
Ideally, bands and artists should have their own website that they can control. Social networks should not be relied upon entirely so get your own site sorted; it doesn't have to be expensive. A website may not bring you new fans, but it is your shop front to sell to existing fans and the place where all information and products can be found under one roof. Your website should sell everything - CDs, t-shirts, tickets & any other merch - in one place! It makes much more sense than sending your fans to separate places, asking for their card details more than once, plus it's easier for them. And they're more likely to buy something extra if they can see everything in front of them on the same page.
You can be as creative as you want with what you sell when it's under your control on your own website. Put some thought into packages that bundle together several items at great value for your fans. Think about the personal things that fans are interested in too; handwritten songsheets, sweat-stained setlists are all great examples of limited edition and specialist things you can think about selling to your more hardcore fans.
Remember, fans would always prefer to buy directly from the band rather than via iTunes and the like, so make it worth their while to come directly to you. Besides, retail outlets such as iTunes don't always give you much data on who just purchased your EP or single, so it makes sense to direct fans to buy from your own site where you can gather whatever data you need.
From the outset it is important to make sure you capture your fan data – whether you're selling CDs, t-shirts or giving away free downloads, you need to keep a log of who these people are, where they are and get their email address so you can keep in touch about forthcoming gigs, releases and merch for sale.

Mailing lists a must!
The panel also stressed the importance of collecting email addresses, a method of communication that will always be valid should the likes of Facebook, Bandcamp etc disappear. You remember the sudden decline of MySpace? The perfect example of why you should never rely solely on social media to contact your fans. So wander around after your gigs, chat to fans and ask them to sign up to your mailing list. Print out sheets for them to fill out at your merch stand. Ask them to give you this info when they visit your website so you can keep in touch directly. If you put some effort in, your mailing list will grow…and no one can take that away from you. 500 email addresses are much more valuable than 5,000 Facebook likes.
Another top tip if you're communicating to your fans via email is to sign up to other newsletters to see how they look and present the info they want. You will get an idea of what works, what you would want to see and this will generate ideas. Don't spam with every little announcement you have. Put thought into what you want to email your fans about and offer them precise and specific info. Don't push every single gig you have booked; think about the one gig which would benefit most from getting your fanbase behind you and plenty of folks through the door and concentrate on that. A gig with a reputable promoter who you're keen to impress will benefit much more from having 50-100 fans in attendance, than fans being spread across 5 gigs that aren't as important to you. Identify when you want your fanbase behind you and call them into action!
The next instalment of our blog relaying the best advice and tips we picked up during our visit to The Great Escape will be coming next week. Getting gigs, connecting with the industry, plus a conversation with independent label founder Robert Luis of Tru Thoughts are all on the agenda so keep an eye out.
---
Tags
the great escape, music industry conference, music business convention, building your fanbase, making money from music, unsigned bands, unsigned artists, emerging bands, independent musicians, music panels