Producer makes unsigned artists & bands serious offer
Blog by Astar Studios under Artist Managers, Recording & Production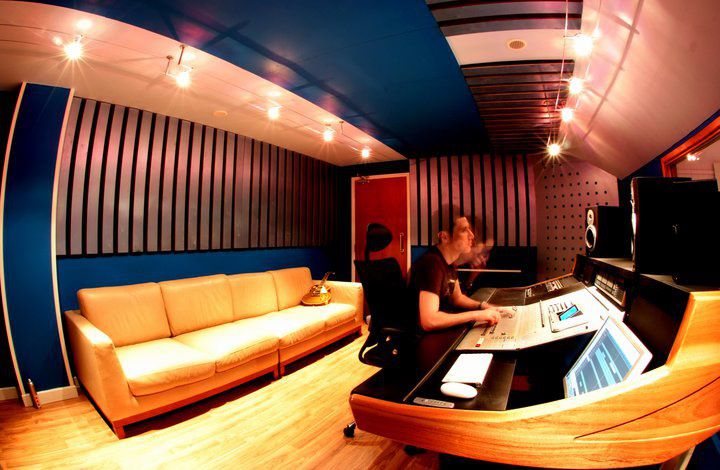 Andy Ross is the Mercury Prize nominated producer & owner of Astar Studios, a state-of-the-art recording studio based in Heywood, Lancashire, near Manchester, rated among the top 4 'Studios of the Year' in Europe at the prestigious Pro Sound Awards. The highly acclaimed studio that opened in 2008 has since introduced a host of innovations to make hi-end recording affordable for unsigned artists and bands, providing free PR and promotional support for projects, using leading industry professionals.

Now Astar has extended its exclusive loan scheme which helps unsigned artists get a leg up in the industry, by offering free finance to put towards recording and post production services. 0% loans of up to £10,000 (subject to status) can be repaid over a maximum of 3 years.

Astar Studios was custom-built and designed by one of Europe's leading acousticians. The studio boasts a stunning control room, exceptional live room acoustics and a relaxing chill-out area. The impressive equipment list includes top spec mics, backline and instruments.

Andy Ross produces all projects at Astar personally. From recording to release, up-and-coming bands and artists can take advantage of a media package that provides expert creative support for visuals and promotion.

Andy states "The day of the demo is over. Unsigned artists and bands serious to get signed have to understand their CD is their CV. They need to compete on the same level as signed acts for the best gigs and airplay in order to get noticed. Only by investing in hi-end recordings, self releasing to test the market and building a strong plot, can they convince management and labels to take a risk on them. We wanted to provide facilities where artists could record high-quality music without breaking the bank. We look to work with talented artists and bands who have maybe been going for a year or two, have strong material, a great work ethic and just need that bit of help and support to get to the next level.

A lot of bands get into the studio, they make a record and then they've only got one thing in their mind, which is to stuff a load of envelopes and send CDs out. They don't have much of a plan. We try and talk to the bands and mentor them and give them ideas and tips so they can think a little bit outside of the box."

Another advantage of the loan scheme is it helps artists and bands to run their affairs like a small business, hold back some cash and spread costs. A lot of bands clear out their accounts to go into a studio, but for every band, going out live costs money. It's hard for bands out there because it's hard to get paid. Often, it's a 'pay to play' culture. As you progress up the ladder, you start getting offered support slots by promoters and tour support. Very often, these are fantastic opportunities that you can't turn away but there's no money involved so it costs money.

Andy knows all about this from experience: "A decade ago I was in a band called AL!VE and we supported Ian Brown on tour. It was fantastic - what an opportunity. Ian took a real shine to us and he gave us a load of dates. We couldn't say no but it cost our manager and us at the time a lot of money. We had to cover the cost of transportation, accommodation, provide a front of house engineer, a monitor engineer. And then you're about to go on stage and someone comes up to you and says, "Do you want lights?" You think, "Of course we want lights otherwise no one will see us!" And they say, "Well, alright, bung 30 quid to that guy over there and he'll do your lights for you". So it all costs money."

The interest-free loans, which Astar offers, can be taken out by one person or on the artist or band's behalf by a third party.

Andy continues "We want to connect with bands up and down the country. We're based near Manchester but the savings and opportunities we offer for people are huge. We want to hear from artists and bands that feel they have served their apprenticeship. At Astar, all artists receive free Pre-Production of up to 5 days for an album and our aim is to help them make a defining record to kick-start their career and move up the ladder."
Get in touch for more information about Astar's interest free loans by calling 0161 280 0908 or emailing [email protected].
---
Tags
astar studios, recording studio, demo recording, music production, music producer, record producer