The Unsigned Guide Spotlight: February
Blog by Michelle Lloyd under Artist Managers, Creative & Branding, Finance, Law & Music Business, Live, Media, Music Publishing, Music Training & Careers, Record Labels, Recording & Production, Selling & Distributing Your Music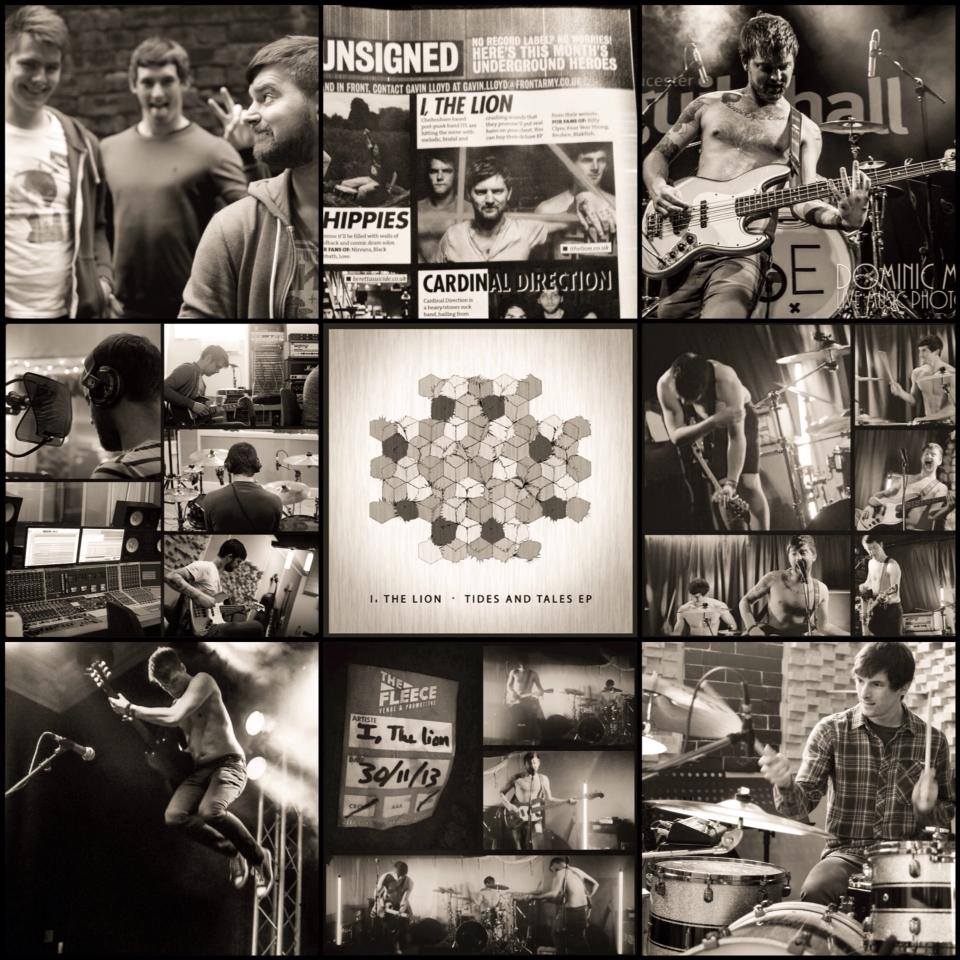 They played their first note together in August 2013, immediately finding the perfect alchemy that made everyone understand that the band was a force to be reckoned with. The solid, tight and crunchy sound of these three young chaps with eclectic tastes perfectly matches the songs; a blend of catchy melodies and energetic riffs.
The band have been away writing and recording their new EP 'Run' with producer Jason Wilson (Fightstar, Reuben, BlakFish, Ghost Of A Thousand). It is expected for release in mid 2014, with their new single available for free in February.
With a line-up consisting of Rory Nellis (guitar & vocals), Joe McGurgan (bass & vocals), Dominic Coyle (guitar,vocals & keyboards) and Joe Laverty (drums), the band have taken all that was great about them on their debut release and multiplied it tenfold, creating a finely crafted second album; FOSSILS, from where our track features.

How do I get featured on the Spotlight blog?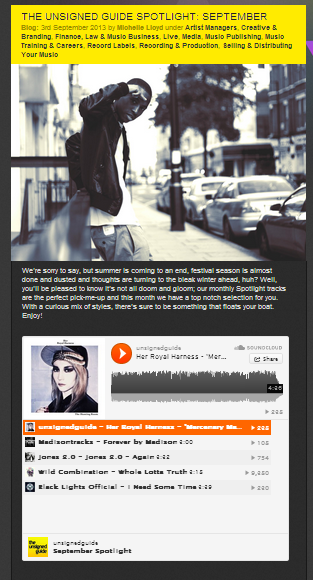 Our Spotlight blog is compiled every month from fresh new music submitted to us and we want to hear from you! We select 5 of the best tracks from our members, so if you want to be in the running you'll need to sign up to The Unsigned Guide then follow the instructions in your Welcome email to submit a track for Spotlight consideration to us. If you're already a member and still not sure about how to submit your music for Spotlight, just give us a shout via our Contact page & we'll help you out!
As well as being featured in our new music blog, your track will also be forwarded onto these music industry professionals including folks from Amazing Radio, Big Life Management, Club Fandango, Domino Records, The Fly, Memphis Industries, Rocksound, Skint Publishing, Sony Music, Spotify, Fake DIY, Transgressive Records and The Great Escape. View the full list of who listens to our Spotlight tracks here.
Members of The Unsigned Guide get access to our huge directory of over 8,700 UK music industry contacts. Find out more about the directory and the other services we provide to help emerging bands and artists here
---
Tags
the unsigned guide spotlight, unsigned bands, unsigned artists, new music blog, music industry, seven summits, ella on the run, sol flare, i the lion, nishe