Day In The Life: Tom Cotton, Head Of Music, Amazing Radio
Blog by Michelle Lloyd under Media, Music Training & Careers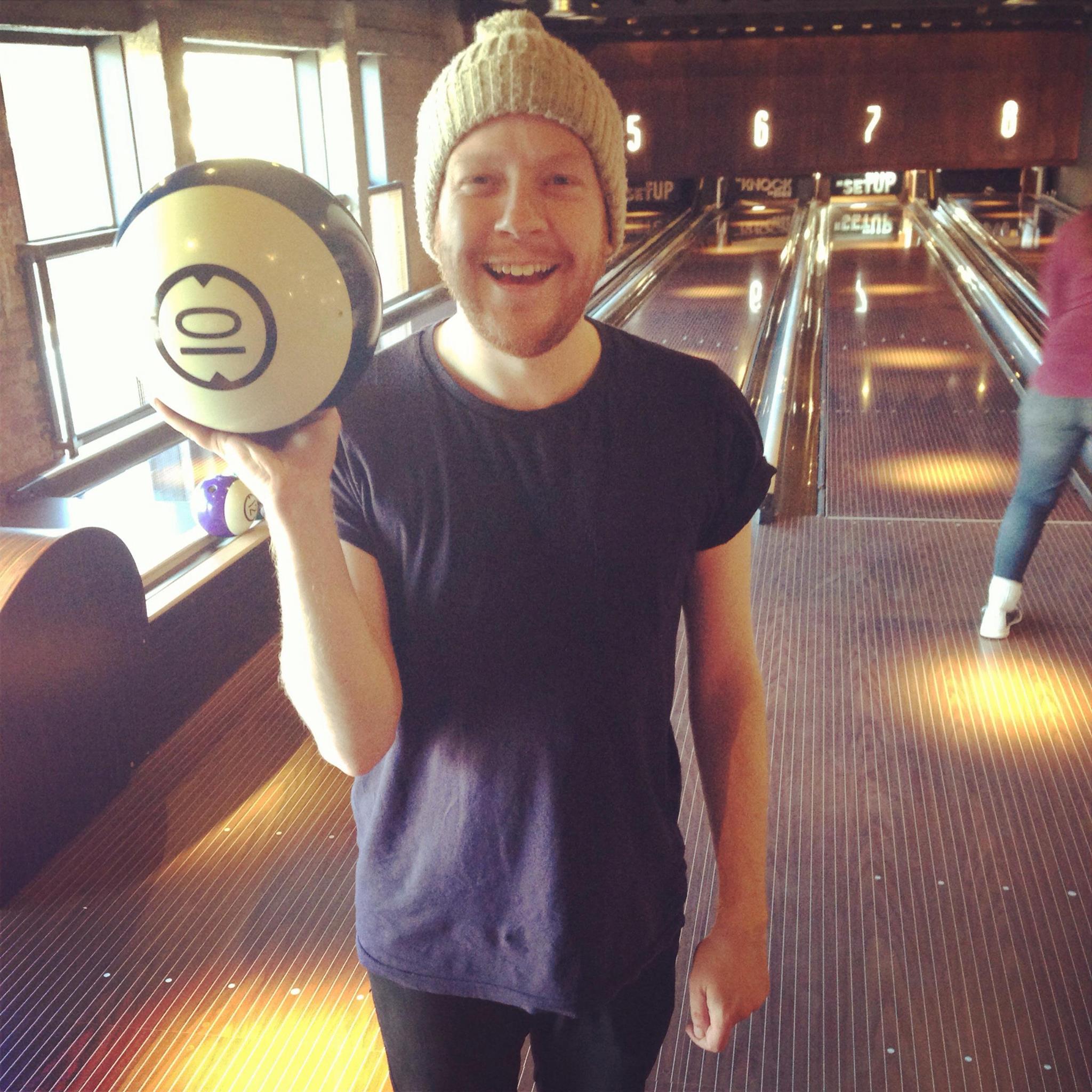 This week we bring you insight into a day behind the scenes at Amazing Radio, the station dedicated to playing new and emerging music to the masses. So allow Head Of Music, Tom Cotton, to provide a blow by blow account of his standard working day.

8:00am – Wake up and check my emails immediately. This is something I've programmed myself to do no matter what state I'm in when my alarm goes off. One of my responsibilities at work is security of transmission so if something has gone wrong over night, it's my job to sort it out. Luckily, like most mornings, everything is fine. So I lie in bed for at least another 20 minutes, listen to some of the opposition to see what they're playing. Eventually I get up, wash and go and catch a Metro.
8:45am – I'm on the Metro, for those who have never commuted in the North East, it's like the tube, except less frequent and less reliable. I usually take the opportunity to do a bit of album listening on the way to work. One of the few bad things about my job is that I spend so much time listening to single tracks that I don't listen to anywhere near as many albums in full as I used to. This morning it's the new Arcade Fire, which I'm enjoying. Although I know the title track "Reflektor" has a radio edit, down from 7 minutes to 4, I'd kinda like there to be a radio edit version of the album, 45 minutes would definitely do me fine.
9:00am ish – Arrive at the Amazing Radio office. I've got a nice view of the Tyne from my desk, there are worse places to spend some time. After I check emails again I'll begin going through the scheduled music for the afternoon. Without boring you to tears, we use a Playout system called Myriad and a piece of scheduling software called Autotrack to manage all the music we play. It's my responsibility to manage these two systems and to essentially choose the music we play in the daytime. When I go through the daily logs I'm trying to get a good mix of mood, tempo, genre and gender from hour to hour. I also try to make sure there are lots of unsigned artists amongst some of the more established acts we play. I'm usually quite painstaking about this, but once I'm happy we've got the right flow of music I can move on.
10:30am –
I think I'm getting old because I want lunch already. But I fight through the hunger to send this week's Playlist out. Yesterday morning we had our weekly Playlist meeting. It's attended by the majority of our production team; we discuss between 15-25 records and decide what we're going to add. We consider which presenters have been "freeplaying" the tracks, what coverage it's getting online or on other stations, and what interaction the track is having from our sister site
amazingtunes.com
(more of this later). It's usually quite a lively but civil affair, although there can be the odd "this is shit", but most of the discussion is positive and constructive.
Once we've finished discussing the tracks we'll decide which songs are being added to the playlist and which songs we're moving up or off. Then on a Wednesday I'll update the website with the new playlist before sending it out to staff, press and the bands, labels and PR's that we deal with. I constantly live in fear of forgetting to BCC everyone, but it hasn't happened...yet! Finally, I'll do the social media for the playlist additions and hopefully get some mad re-tweet action.
12:00pm –
Time to give feedback to the bands, labels and PR's that were unsuccessful in getting onto the playlist. I often find this really difficult. As we get around 800 tracks submitted to our sister site
amazingtunes.com
every week, and considering I'll usually add around 10 songs to the playlist every week, the chances of being added are extremely slim. If something comes up in the meeting that I think will be really useful feedback for an artist I'll let them know. You also have to be honest, if you don't think it's going to work for the station or isn't really good enough, you have to tell the people behind it. But the feedback I give the most is usually "we liked it, but not as much as some of the other stuff". I can't ever remember a week where I haven't wanted to add more records than we have room for. In many ways, that's the most difficult part of the job, setting personal taste aside and doing what's best for the station as a whole.
2:00pm – Okay, so I've had lunch by this point, but you probably don't care about this. Wednesday afternoon is spent restarting the weekly process which ends with the publishing of our playlist; namely getting stuck in to those 800 songs that are submitted a week. I do my best to listen to them all but it just isn't possible every week, as a team though we do get through them all and share anything we think is good.
So, I press play on the first of 30 pages of new uploads to Amazing Tunes. I'd love to sit here and say that everything is really great but it isn't. You can normally tell if something is good or not within 10 seconds or so. I'm not going to get into the business of naming and shaming, but my particular favourite at the moment is a rapper of questionable flow that has taken the unique step of recording several different songs using the same beat. Who knows, it may well catch on. But there are some real gems to be found, including some raw and vital sounding indie rock from Flashes, some really cool lo-fi pop from Seattle's NAVVI, and a band sounding like a cross between The Pixies and the Vaccines called F A N S. T H E Y M U S T B E G O O D B E C A U S E I T I S A L L I N C A P S W I T H G A P S I N B E T W E E N E A C H L E T T E R.
After a few hours myself and Charlie Ashcroft will start putting together the running order for this week's Audition show, where the listeners get to vote a song onto the playlist. We'll finish this tomorrow, as 3 hours of listening tends to be the most you can do without becoming angry or confused.
5:00pm - With today's listening over and done with, I then have a look at the log overnight to make sure we're all sorted up until breakfast tomorrow. We carry a lot of specialist shows in the evening. We have taste makers from all over who get a show once a week playing all their favourite new music. Tonight we have Gill Mills (she's one of my favourites but don't tell anyone) with a brilliant record of the week from Gallant. Jack Parker is our boy in B-Town, and then we have Tobi from LA. Although I don't produce these shows, I quickly check the log to make sure everything is in order. I normally stay till about 6pm but I'm off to a gig tonight so I get out a bit earlier than usual.
8:00pm - I've been home for a quick bite and a bit of light grooming (there could be girls there!) and now I'm at one of my favourite Newcastle watering holes, The Head of Steam, to see Waxahatchee and Swearin'. Hands down the best bit of my job is getting to see loads of my favourite bands. Normally I'm a bit of a guestlist tart, but tonight's show is being put on by a really good local promoter 'The Great Northern' so I pay my fiver in. Support the local scene and all that. And it's really worth it! Waxahatchee brings the fuzz and the melancholy in equal measure, but it's Swearin' that steal the show playing a frantic 30 minutes of brilliant, punky pop songs.
11:59pm - One too many pints on a school night, but at least I'm out with colleagues so I won't be alone in this tomorrow. Time to jump on the Metro and go to bed. Probably.
---
Tags
tom cotton, amazing radio, unsigned bands, unsigned music, unsigned radio, radio airplay, emerging music, radio stations