Day In The Life: Sarah Haswell, Content Acquisition Coordinator at SoundCloud
Blog by Louise Dodgson under Media, Music Training & Careers, Record Labels, Selling & Distributing Your Music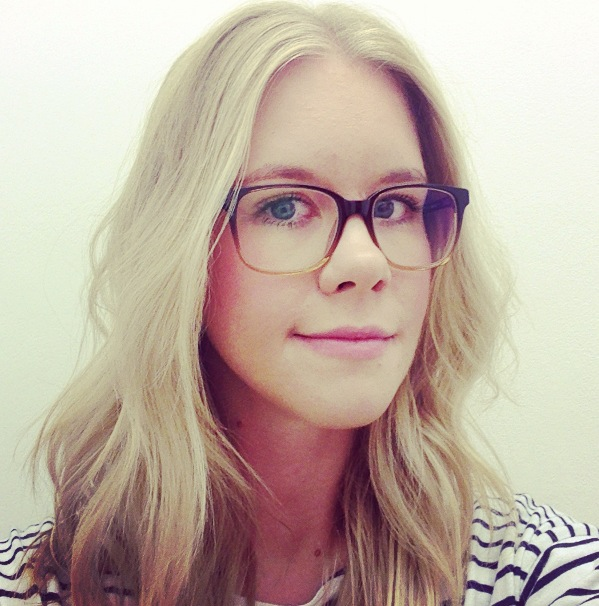 Sarah Haswell is Content Acquisition Coordinator at SoundCloud and makes up part of the Content Team. She started at SoundCloud in January 2011 and is responsible for keeping up relationships with content partners, developing relationships with new partners and maintaining the SoundCheck blog and newsletter. Let's find out what a typical day for Sarah entails...
7:00am - I roll myself out of bed, stick on my trainers and clock in a 5k run. I shower, get dressed and leave the flat.
9:00am - Continue running, this time for the train. Hop on, grab a seat, open up Feedly and skim through the headlines of my favorite feeds and newsletters: Consequence Of Sound, Pitchfork, Punknews, a few of my favorite label blogs, It's Nice That, Creative Review, Billboard, Music Ally and Mashable, to name a few.
9:30am - Stroll through Shoreditch into the office, grab my Polyvinyl mug and turn the coffee strength up to extreme. I eat some cereal, and listen to the new tracks/releases I've discovered on SoundCloud.
10:00am - I filter through emails, respond to the urgent requests and prioritise my workload for the day. First up, I write up a blog post for SoundCheck and share any relevant news stories or music updates with the rest of the team. Next, I process some requests for labels and begin to prep for my first meeting.
10:30am - I head over to West London to meet with Spinefarm. Generally label meetings consist of sharing any new product features, followed by a discussion around priority releases and a couple of minutes brainstorming creative ideas in the context of each release. We talk basic optimisations and exposure before looking at their release schedule and put a plan in place to roll out a promotion for one of their bands, Decade. I grew up listening to mostly punk rock and metal so these specific meetings are always heaps of fun, and the Spinefarm team are really engaged and eager to get the most from the platform.
1:00pm - Back at the office, it's time for a quick lunch. I catch up on Twitter. I'm headed out to SoundCloud's HQ in Berlin next month to sync up with our product managers and the rest of the teams on upcoming rollouts and feedback from partners, so I'm organising flights and AirBnb for the remainder of my lunch break.
2:00pm - I am focused on rolling out one of SoundCloud's Pro Partner Profiles (PPP) for Bring Me The Horizon. The Pro Partner Profile is a new promotional feature that gives partners access to a more visual profile. Currently, PPPs are in beta, but the new features maximize the exposure of Pro Partners to the millions of people who visit our web app each month. For the example of Bring Me The Horizon, they are running a remix competition, so I roll out their PPP and help them announce the contest to our creator community.
4:00pm - I Skype into our "demos" which are held weekly from our Berlin office and showcase the projects that our engineering team (and others) are working on, but aren't yet ready for official rollout to the community.
5:00pm - Our demos session is an hour long, and immediately after we jump straight into our weekly music team sync to discuss the progress of our work within each of our core areas of responsibility. We highlight any key wins from the team, run through specific labels and campaigns we're focused on, take a look at what campaigns are going live the following week and talk through any roadblocks.
6:00pm - Once the team sync concludes, I have a weekly call with my line manager over in San Francisco. As SoundCloud has two offices in the US (SF and NYC), as well as a high percentage of key music partners, the peak hours in my day are when most offices are closing in London. That said, this meeting is one of my favorites - covering the wins and challenges of my week, how to best optimize upcoming campaigns, along with career progression and job satisfaction. SoundCloud provides an encouraging, professional environment for growth from regular managerial check-ins to educational benefits to opportunities to travel.
8:00pm - I finish up my emails for the day before heading around the corner to meet some friends at the Hoxton Bar & Kitchen. Portugal The Man are playing, and I've been meaning to check them out for a while. On top of recently putting out an incredible album, they're one of the artists we rolled out a Pro Partner Profile so I'm keen to support the band both online and offline.

11:00pm - The gig finishes and I hot-foot it back down to Liverpool Street and jump on a train home.
---
Tags
soundcloud, day in the life, music industry, music business, music careers, music job roles,