Getting your creative business moving! Your questions answered...
Blog by Louise Dodgson under Artist Managers, Creative & Branding, Finance, Law & Music Business, Live, Media, Music Publishing, Music Training & Careers, Record Labels, Recording & Production, Selling & Distributing Your Music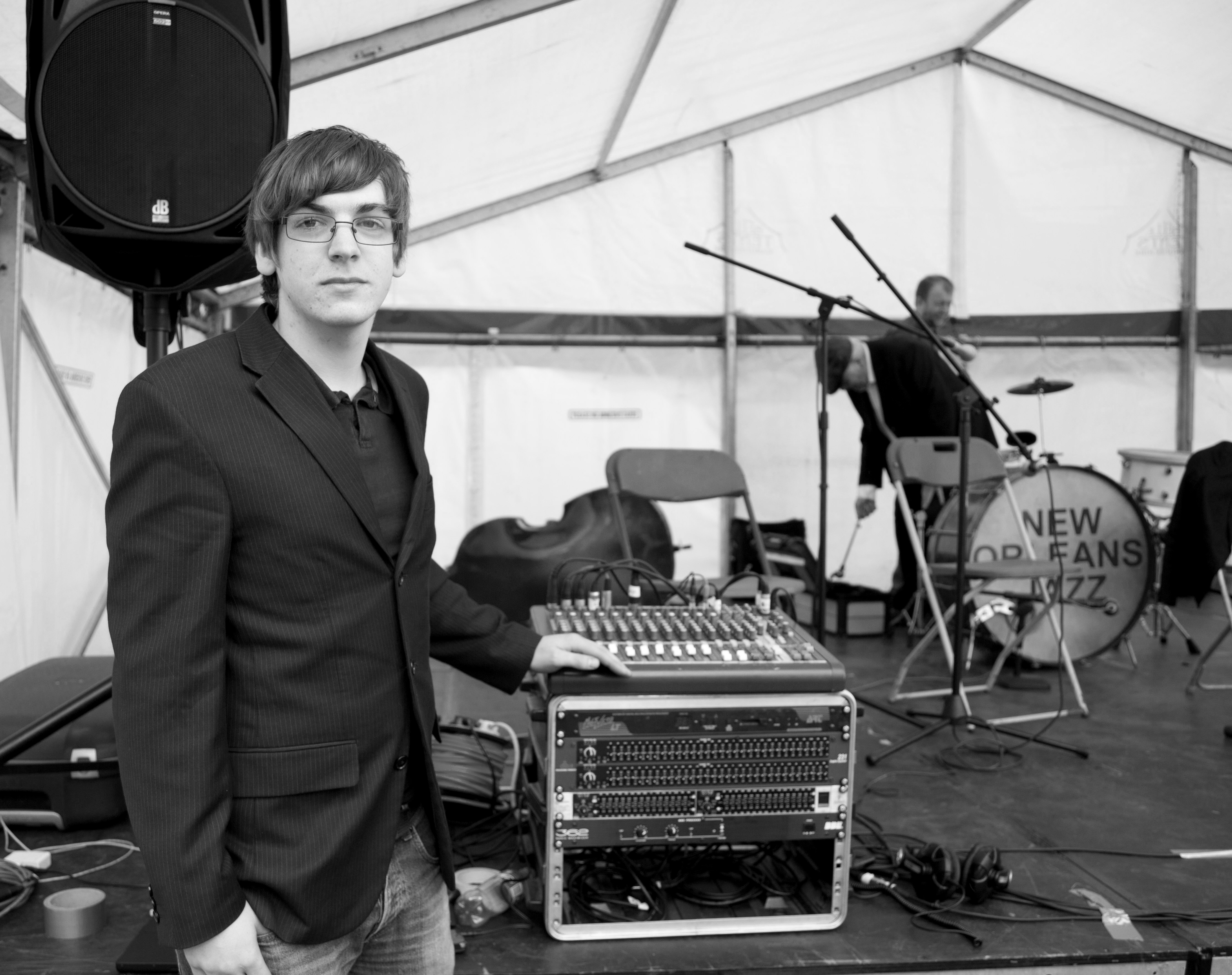 Elliott Clarke from Clear & Loud, recipient of a Transmit Start-Up loan
Forging a career for yourself in the arts can be a tricky business at the best of times, whether you're hoping to gain secure employment, freelance work or get a business idea of your own off the ground. Well, we're pleased to say that we can now help you with the last one!
Last week we announced our partnership with
Transmit Start-Ups
which should be of interest to any creative entrepreneurs out there. We've teamed up in order to deliver an initiative launched by the government providing unsecured loans of between £1,000 and £10,000 for creative folks aged 18-30 with a business idea they want to bring to life. In today's climate getting your mitts on much-needed cash to get your business up and running is not easy. Arts funding and commercial investment are thin on the ground, so unless you pay a visit to your friendly (hopefully!) bank manager, you may not be able to find the means to give your creative venture the chance it deserves.
This is where Transmit Start-Up loans come in, part of the
Start-Up Loans Company
introduced by the government to help drive new creative businesses in the UK. At the moment we're looking for 30 creative business ideas to offer a loan and valuable support to get their projects moving in the right direction. It doesn't just have to be music-related, many other creative ideas have been boosted with a Transmit Start-Up Loan. You could be making your own clothes, setting up as a professional photographer, building a website, shooting videos or creating your own artwork. Variety is the spice of life and we'd love to hear from anyone that has a viable business idea in the making.
The added attraction of a Transmit Start-Up Loan, apart from the fact it is unsecured (unlike the loans you'll get from the bank), is that you will be provided with expert guidance and mentoring along the way to make sure your blossoming business receives the best chance of success. Not only that, but as part of the Transmit scheme you'll be able to take advantage of special offers from other partners that we're sure will give a helping hand such as free use of Virtual Office from Regus, an Ebay Store, Magento Website and Quick Books accounting software. There are also discounts from PayPal, Flyer Zone and World Pay.
So, at this stage you're probably thinking that all this sounds too good to be true? We can assure you it's not but we do understand that many of you may have some questions before you apply. At any time, you can contact Transmit Start-Ups direct via
[email protected]
but we also thought we'd chat to one of the Transmit team, pose some common questions we're asked about the loans and present the responses here for you. Applying for a Transmit Start-Up loan is really straightforward, but first please run through our
eligibility checklist here
to make sure you fit the criteria. Then get started and
apply for your loan here
, using the code USG1.
Please note there is a possibility the age range will rise to include entrepreneurs over 30 years old in the near future so keep an eye out if you are interested.
Without further ado, let's hand over to Transmit's Rich Myers to explain more:
Can you tell me more about the Start-Up Loans scheme?
Coming up with your business idea is often the easy bit. Funding that idea to turn it into a living, breathing business can be much harder. Our start-up loans are designed to help young people get their businesses up and running. They are exclusively available to 18-30 year olds, based in England, who are starting a brand new business or within the first 12 months of trading. Each founder of the business can apply for up to £10,000 each. The loans are repayable over a maximum period of 5 years and all recipients can have a 12 month 'interest-only' repayment holiday at any point in the loan term.
What does 'unsecured' mean?
Many lenders ask for security e.g. a property or car on a loan. This means that if you can't pay the money back you have to hand over your secured assets instead. However, our unsecured loans are personal loans that aren't secured against your personal assets – in other words we have to take your word for it that you will pay the loan back, although you have to sign a contract too.
Stan McLeod set up Bandwagon with a Transmit loan
If I'm offered a loan, when would I need to start making repayments and how much would they be?
You would need to start making repayments the following month however, our repayment holiday is designed to ease your cashflow in the early stages of your business. If, for example, you borrowed £5,000 and wanted to repay it over 4 years, with the 12 month repayment holiday at the start, your first 12 monthly payments would only be £25, followed by 36 monthly payments of about £150.
See more examples here
.
What if my start-up doesn't work, do I still need to repay the loan?
Yes, like all loans that are used for business purposes, you have to pay it back even if your business doesn't work out as planned. But it's never just a case of "your business failed, that's a shame. Give us our money back!" – we are here to help and make sure it doesn't get to that point. Most business problems can be resolved, it just take a lot of hard work. We also understand that many businesses fail, particularly if it's your first business, we just want you to give it your best shot!

If I am unable to repay a Transmit loan will it affect my credit rating?
As a delivery partner, that's left to our discretion. There are too many rules and regulations in business (and most entrepreneurs like to break the rules anyway) so we treat each individual on a case by case basis. If you've done your best to try and get your business off the ground, and you've listened to our advice, then we aren't going to give you a hard time. And, as far as we're concerned, there's no such thing as business failure – it's very rare that you'll get super-rich from your very first business! However, if we find out that you were never serious about your business in the first place, or treated yourself to a nice car with the loan, then we aren't going to be too happy and your credit rating will be affected.

What kind of guidance will I be offered during the process to give me the best chance of making my start-up a success?
The loan is just a small part of what we provide. We will help you put your business plan and cashflow forecast together and submit your application on your behalf. We don't think that an amazing business plan document is vital to your success but we do think that the process of putting it together is really important because it helps you focus down on the key areas of your business e.g. who is actually going to buy your product, and why would they buy from you instead of your established competitors? And it also demonstrates that you are serious about your business.

Once you've received your loan we also provide free mentoring, which is vital. We are building a network of experienced business people across England who can guide you along the way, share experiences, bounce ideas off, get things off your chest and share contacts. I have been running businesses for 20 years now but I still have a mentor, who gives me a kick up the arse when I start getting complacent or lazy!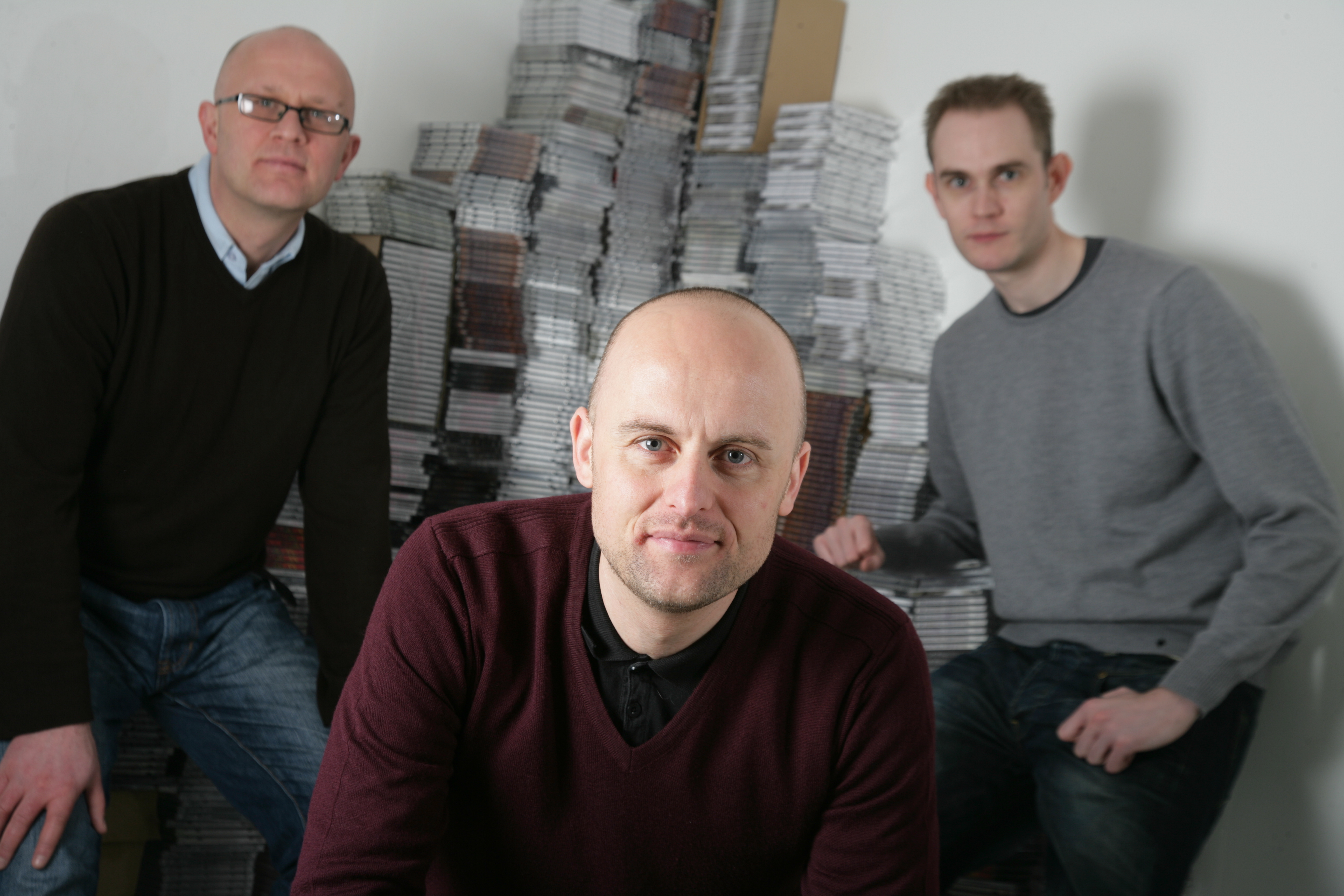 Meet The Transmit Start-Up Team - Damian, Rich & Ian
---
Tags
transmit start-ups, start-up loans company, creative business, music funding, music loans, creative funding, creative loans, arts funding