Win a Yamaha PocketTrack with Dawsons Music
Blog by Louise Dodgson under Artist Managers, Creative & Branding, Finance, Law & Music Business, Live, Media, Music Publishing, Music Training & Careers, Record Labels, Recording & Production, Selling & Distributing Your Music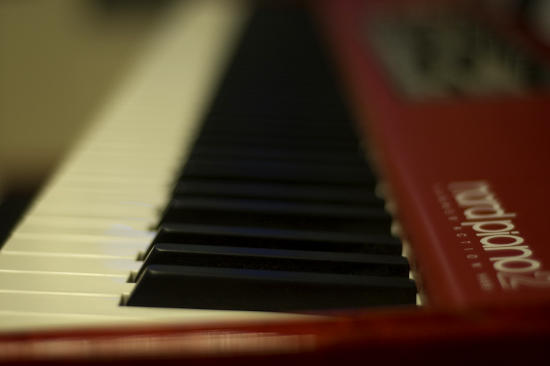 There are few people who need to be told that one hundred years is a long time. A century ago, refrigerators were a new development, steam turbine ships were the cutting edge of transportation, and only a few years before, the Wright Brothers had kept an aeroplane in the sky for a whopping 45 minutes.
And yet,
Dawsons Music
predates all of these developments by some margin. It was 1898 when Dawsons threw open its doors for the first time, and it has made it its business to serve and support musicians everywhere ever since.
To put that into perspective, Dawsons has been existence since before the very first publication of Blues music, well before the birth of Rock 'n' Roll, Pop, Rock Glam, Metal, Punk, Hip-Hop, Acid House… basically, throughout the entirety of modern popular music as we know it.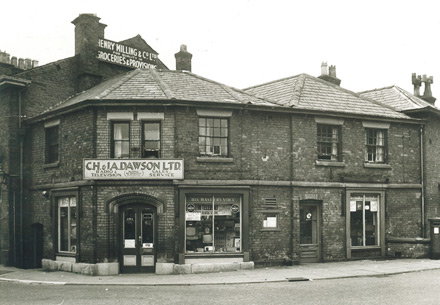 There aren't many businesses of any kind that have been around for this length of time, and almost none at all in the world of music.
Dawsons has been utterly driven to support and help musicians of all kinds throughout its lifespan, a drive that has no doubt seen it survive all manner of events and cultural changes over the course of 100 years.
Its extraordinary history is purely and simply down to this commitment, passion for all-things musical, and the support from the musical community that has resulted. In a great number of ways, this mirrors the ethos of The Unsigned Guide.
To celebrate this meeting of 'like-minds' Dawsons is giving away a superb Yamaha PocketTrak stereo digital recorder to one lucky reader. Simply
email your name here
, with the subject line 'The Unsigned Guide Competition', and you'll be entered into a draw to win the prize. The competition will close at midday 30th August.
Good luck!
Dawsons Music Today
Today, some 115 years later, the range of instruments and musical equipment on offer at
Dawsons' 12 stores
and website is exhaustive.
Guitarists can enjoy some of the
finest instruments available
. Dawsons is one of the biggest suppliers of Epiphone and Gibson guitars in the UK, with guitars ranging from high quality beginner models to premium, limited edition collectors' items.

Fender, Ibanez, Gretsch, Taylor, Martin and many other brands are also stocked, and Dawsons are the UK distributor for Farida guitars.
Pianists and keyboard players
are equally well served, with a wide range of acoustic and digital instruments from Yamaha, Roland, Kawai and Nord.
For those aiming to create the perfect demo or finished album at home, you'll find all of the
computer music
and
recording gear
you will need from microphones, to interfaces, to software, to monitor speakers, and all of the accessories you might need. Crucially, there's always a knowledgeable member of staff to advise, too.
For DJ's, there's a
range of the finest kit
from Native Instruments, Pioneer, Numark and more. And for all other musicians, Dawsons will almost certainly have what you're looking for.
Why not visit our stores or
website
and see for yourself?
We're Dawsons Music – older than Elvis, and still shakin'.
---
Tags
dawsons music, the unsigned guide, musical instruments, music shops, music gear, music equipment, music instrument store