The Music Marketing Manifesto
Blog by Mark Knight - Right Chord Music under Artist Managers, Media, Selling & Distributing Your Music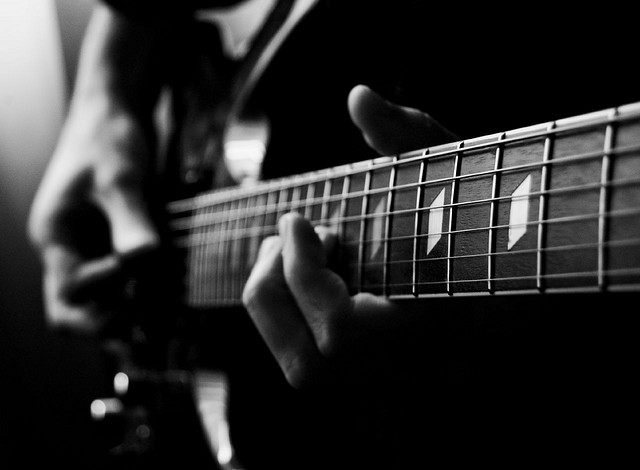 Some essential guidelines that every band, artist and musician shold adhere to, courtesy of
Right Chord Music
.
1. Write, record and play high quality music
It seems like an obvious thing to say, but everything starts and ends with the music. If the songs are poor, the recording is bad, and the live show is dull don't expect to make a living from music.

2. Continue to only deal in high quality
Some of the best new bands and artists are let down by terrible videos, bad photography and shocking design. Yes it is fickle, but judging a book by it's cover is a reality. When you are choosing which artist to review, book, or even sign you are invariably drawn to the most attractive presentation. So why not increase your chances of being heard? Remember, you can have the best music in the world but if nobody listens ,you get nowhere.

3. Be your own biggest critic and biggest promoter
Continue to critique everything you produce, and ask yourself: Is this good enough? Does it communicate who we are? Would I really recommend, share or buy our music? Conversely to keep on promoting your music, be opportunistic but never annoying. You can hire a great PR agency but nobody is likely to ever care as much about your music as you do. Who have you told about your music today?

4. Register with the PRS For Music
Register your music with collection agencies to ensure you are receiving the money you are legally entitled to from radio, TV or live appearances. In takes minutes to ensure you get what is owed to you.

5. Plan to release music – never just release it
If may have taken you months or years to produce your music, so don't just rush it out without giving the promotion due care and attention. Plan what to release, how, when and who will be interested (industry and fans).

6. Promote before the release
Remember the media are obsessed with new music, so once something is out they quickly lose interest. Don't forget it takes time to get press, you'll need to join the queue! Always allow at least 6-8 weeks ahead of the release date to give yourself a decent chance of radio, magazine and blog coverage.

7. Don't create fake hype – be honest and humble
Don't waste your time saying you are the best band since The Stone Roses. Only ever include quotes from recognised music sources. Fake hype gets you nowhere.

8. Understand the rules and the realities
It's great to think differently but remember most people don't. Most people use Facebook, most people download music from iTunes and most people watch videos on YouTube. So start by making sure you have your music in places where people are guaranteed to go. Then work out how to make your content stand out. Get this right before starting to create your own music store or asking people to change their consumption habits.

9. Remember relationships aren't built with a Like or a Follow
Fans are like friends, and you need to work hard to maintain great friendships. So when you get a new Like or Follow consider it the start of the conversation not the end of it. Support other bands, share their content, promote blogs, and club nights and you'll find they are much more likely to support you.

10. Think in stories and cycles
It's important to maintain momentum, so plan the next 6 months, don't think about one release – think about two or three. Always know what is coming next, but be open to change and modify plans. Remember for unsigned bands or independent artists releasing a single, EP or album is NOT news. To boost your chances of standing out aim to build compelling stories around your releases, providing journalists, blogger and DJs with something to talk about.

About
Right Chord Music was set up with a simple aim. To help bands to think more like brands in their approach to marketing. We offer free music marketing guides, in addition to a new music blog, podcast and live streaming sessions.
---
Tags
music marketing, right chord music, unsigned bands, unsigned artists, music career